News
Swamp Thing: Final Story From Len Wein Coming
The final story written by Swamp Thing co-creator Len Wein will see the light of day this winter.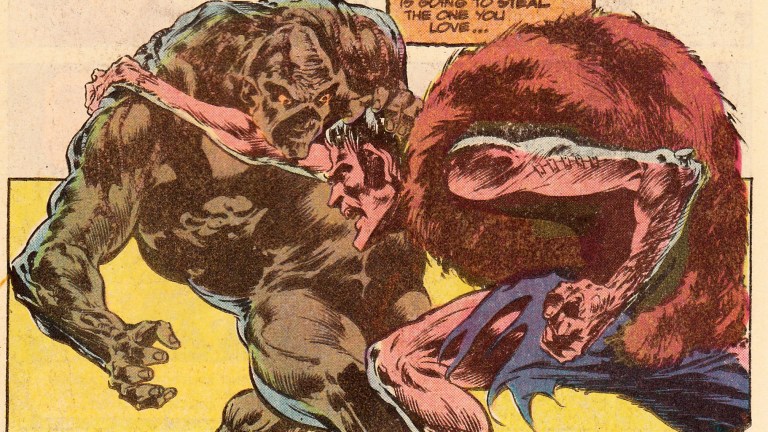 The comic world suffered a shattering loss when Len Win, the co-creator of Swamp Thing and Wolverine, passed away last month at the age of 69. It was announced at the Conversation with Dan Didio panel at New York Comic Con that DC will pay tribute to Wein later this winter when it publishes the Swamp Thing Winter Special, a one shot event book that will feature Wein's final story.
Wein was working on a new Swamp Thing mini-series when he passed, and DC will present his script along with artist Kelley Jones' pencils of Wein's final tale in Swamp Thing Winter Special. The same comic will also features another story by current Batman scribe Tom King and superstar artist Jason Fabok.
"The book will contain unlettered artwork by Kelley Jones along with Len's final script," Didio told the emotionally moved New York crowd. "Len was very dear to us and Swamp Thing is one of my favorite characters."
Of course, Wein co-created Swamp Thing with Bernie Wrightson back in House of Secrets #92 (1971). Swamp Thing became one of DC's most famed horror characters, particularly after Alan Moore took on the muck-encrusted monstrosity, a publishing event that become the harbinger of the Vertigo age of comics. Other than possibly Wolverine, Swamp Thing is Wein's most beloved creation so it is fitting that Wein's vital career closes with one last journey to the swamp.
Read the full Den of Geek NYCC Special Edition Magazine right here!