News
Superman: Leviathan Rising Reveals Crazy New Jimmy Olsen Direction
Superman's pal, Jimmy Olsen is taking on...a very angry kitty cat. And it looks awesome. Seriously.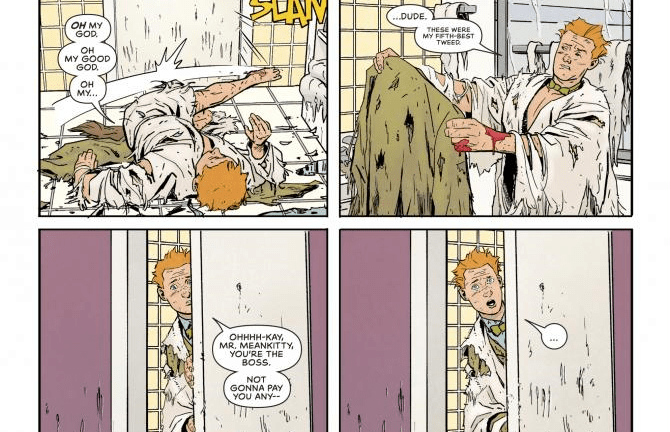 Superman's Pal, Jimmy Olsen is one of the most bananas Superman-adjacent books in DC history. It started out as what would later become the foundation for the "Superman is a dick" memes that have provided the internet (and the Batman: The Brave and the Bold writers) with so many hours of joy and so much content. The book ran Jimmy through every ridiculous Silver Age transformation and nonsense comic book science power Otto Binder could think of. It was magical.
Then it was the landing spot for Jack Kirby when he migrated to DC. There, he laid out much of his Fourth World mythology, pitting Superman against Darkseid, rolling out the Forever People and Cadmus, and reinvigorating the Newsboy Legion and Guardian. It started out a wacky side story in the greater DC Universe and ended up being one of the modern era's foundational texts.
So there are few people better equipped to update the book for the modern age than Matt Fraction and Steve Lieber. Fraction is in a sweet spot to nail both tones: he's got the big, mythical chops to take on Kirby's huge ideas, as evidenced by his sprawling run on Thor. And when it comes to comedy, he's a straight madman. His Hawkeye changed the character forever, pushing him into zany everyman territory. And, of course, he was one of the masterminds behind Sex Criminals, possibly the most riotously funny comic series from the last 20 years. Lieber is one of the best comedic storytellers in the industry – Quantum & Woody Must Die! is absurdist superhero comics at their finest, and Superior Foes of Spider-Man is an all-time classic Spidey-family book.
The pair are launching their own Jimmy Olsen book this summer and writing a lead in as part of Superman: Leviathan Rising, of which DC sent us an exclusive first look. In it, Jimmy finds himself ghosted by a lady in Gorilla City and taking on a very pissed off unknown kitty in his love den. As you'll see in the preview, we probably know who this furious cat bastard is. Here's what DC has to say about the whole book.
SUPERMAN: LEVIATHAN RISING SPECIAL #1

written by BRIAN MICHAEL BENDIS,

MATT FRACTION, GREG RUCKA and MARC ANDREYKO

art by YANICK PAQUETTE, STEVE LIEBER and MIKE PERKINS

cover by YANICK PAQUETTE

An all-star roster of writers and artists highlight the new threat of Leviathan, but also tees up new ongoing series for Jimmy Olsen by writer Matt Fraction and artist Steve Lieber, and Lois Lane by writer Greg Rucka and artist Mike Perkins, coming in June! As Leviathan enacts a plan to take down Superman, it's up to Lois, Jimmy and the heroes of the DC Universe to rescue the Man of Steel.
This preview has everything I want out of a Jimmy Olsen comic. It's blocked and staged like a Looney Tunes cartoon. Keep an eye on Jimmy's shoulders – they're telling as much of the story as any of the dialogue. It's masterful. And lest you're worried about any of the technical comedic skill of Sex Criminals being softened for a mainstream DC book, take a look at the disheveled painting lying on the bed. This book looks amazing. Check it out.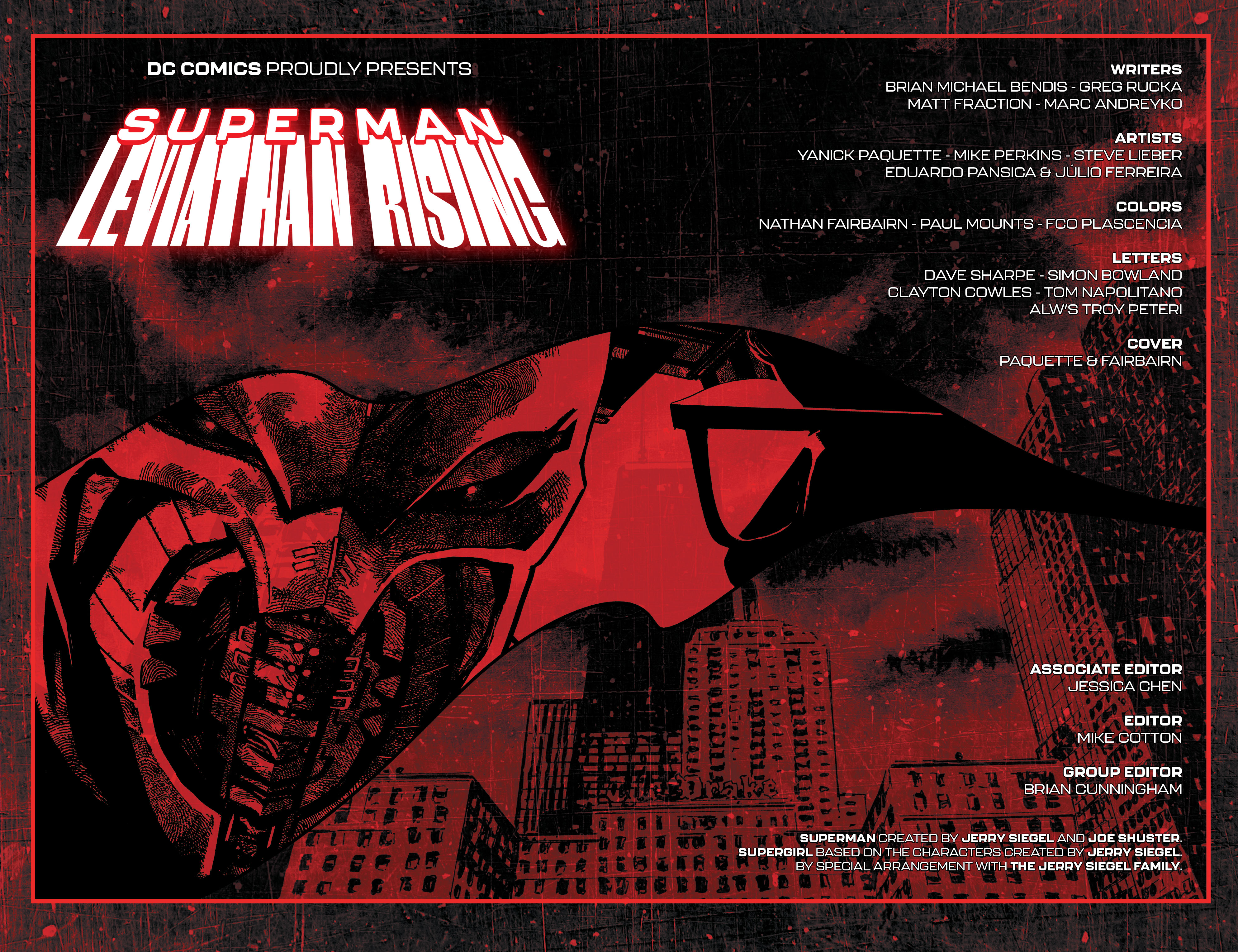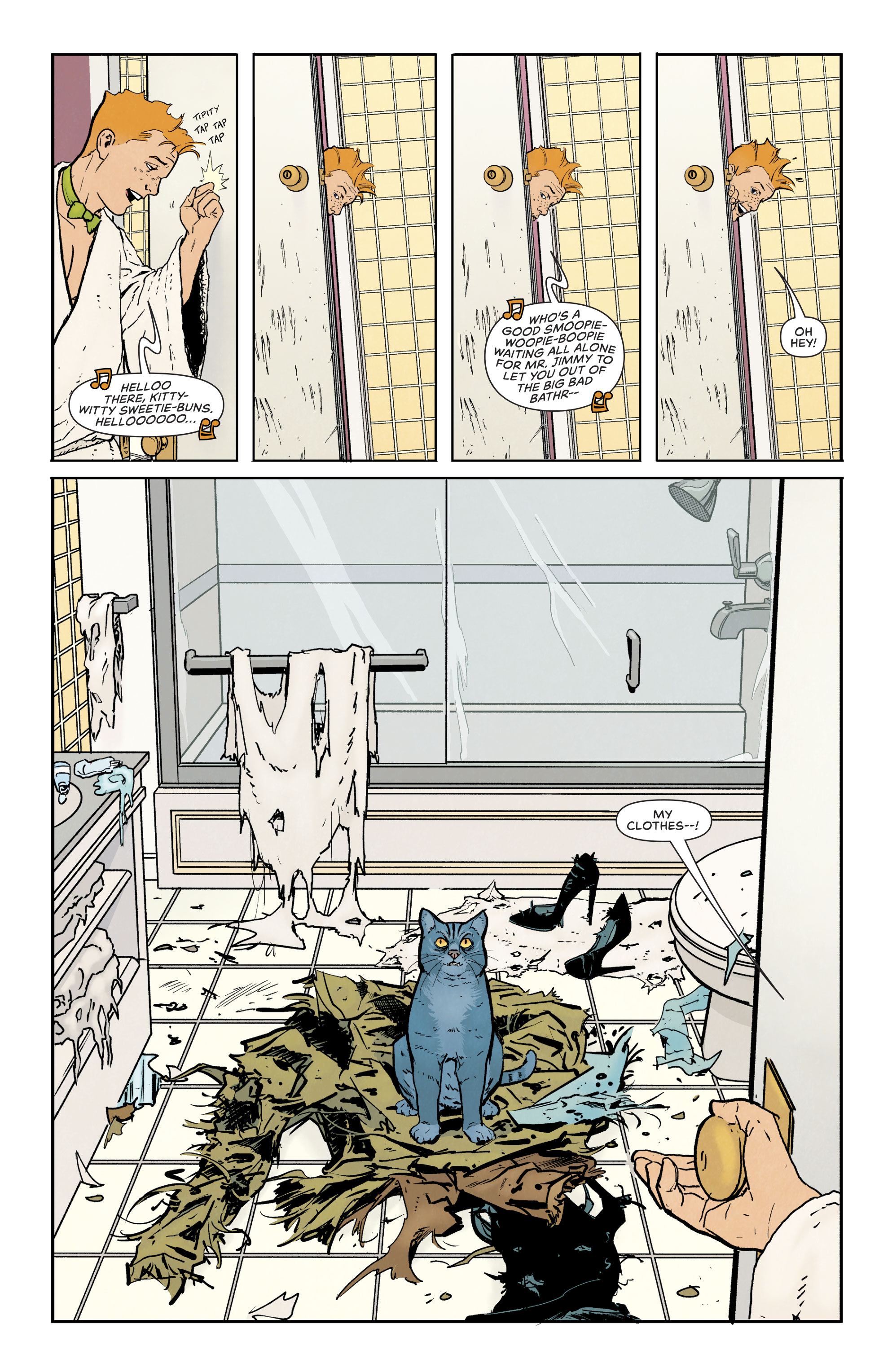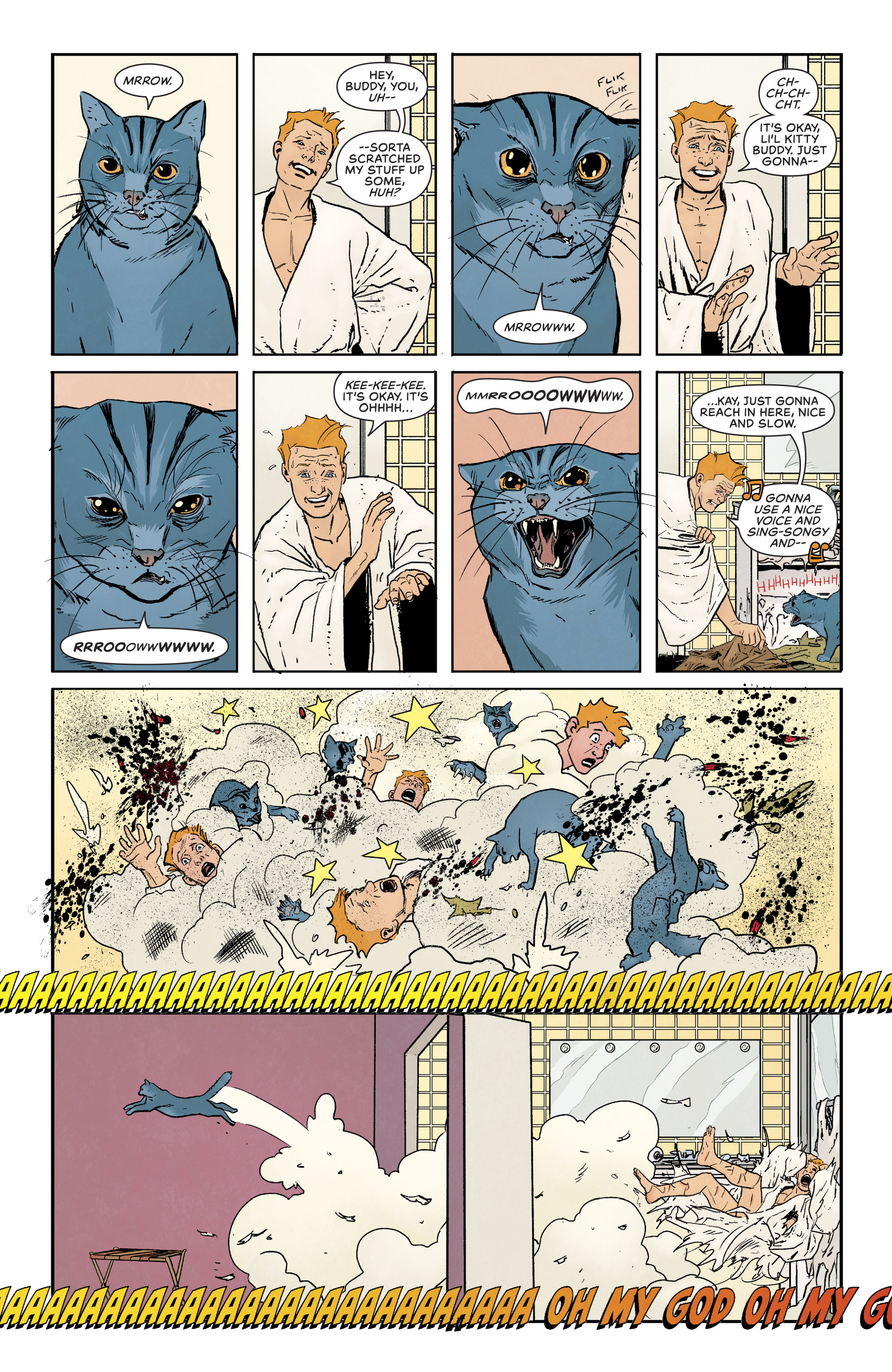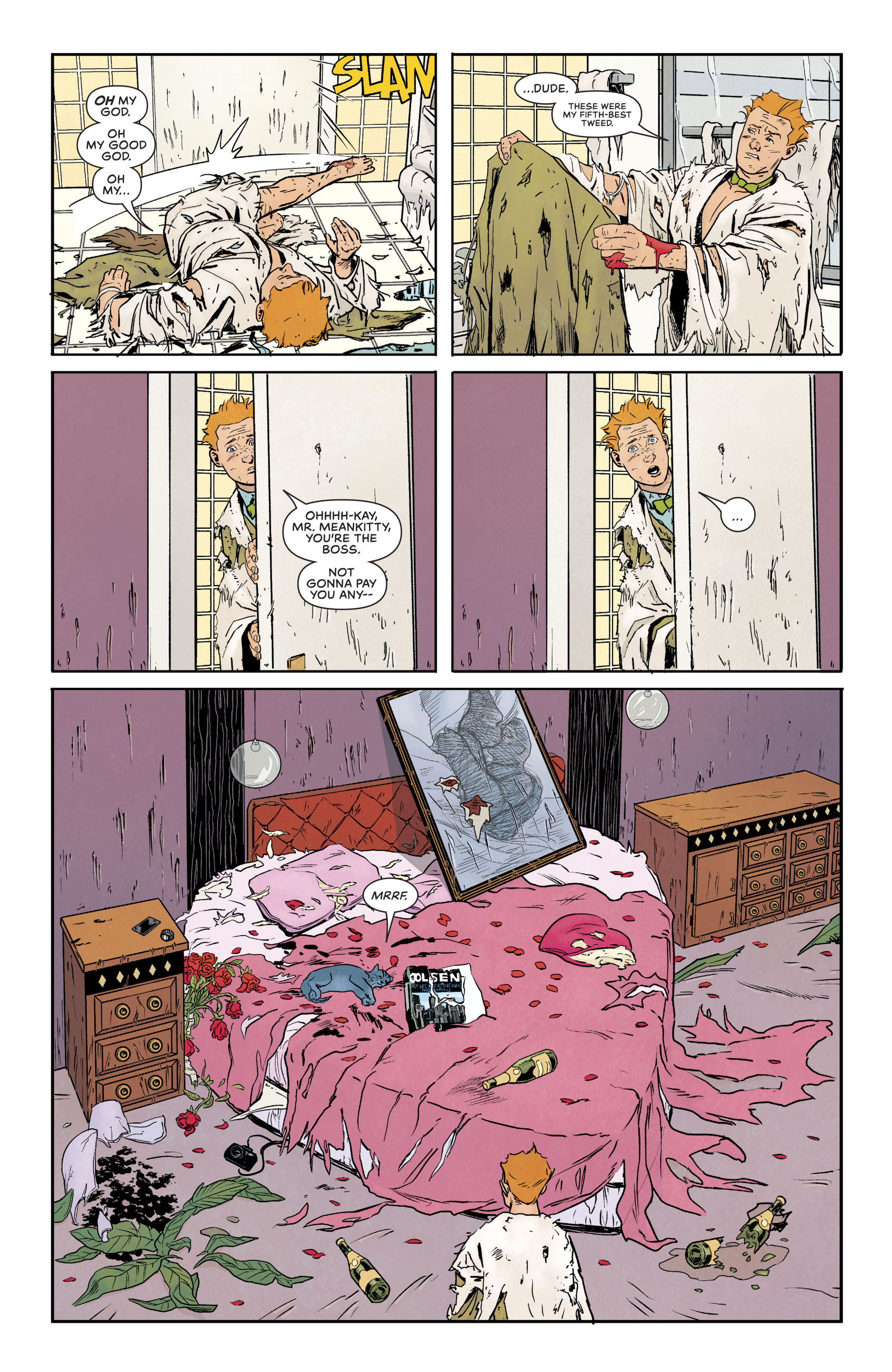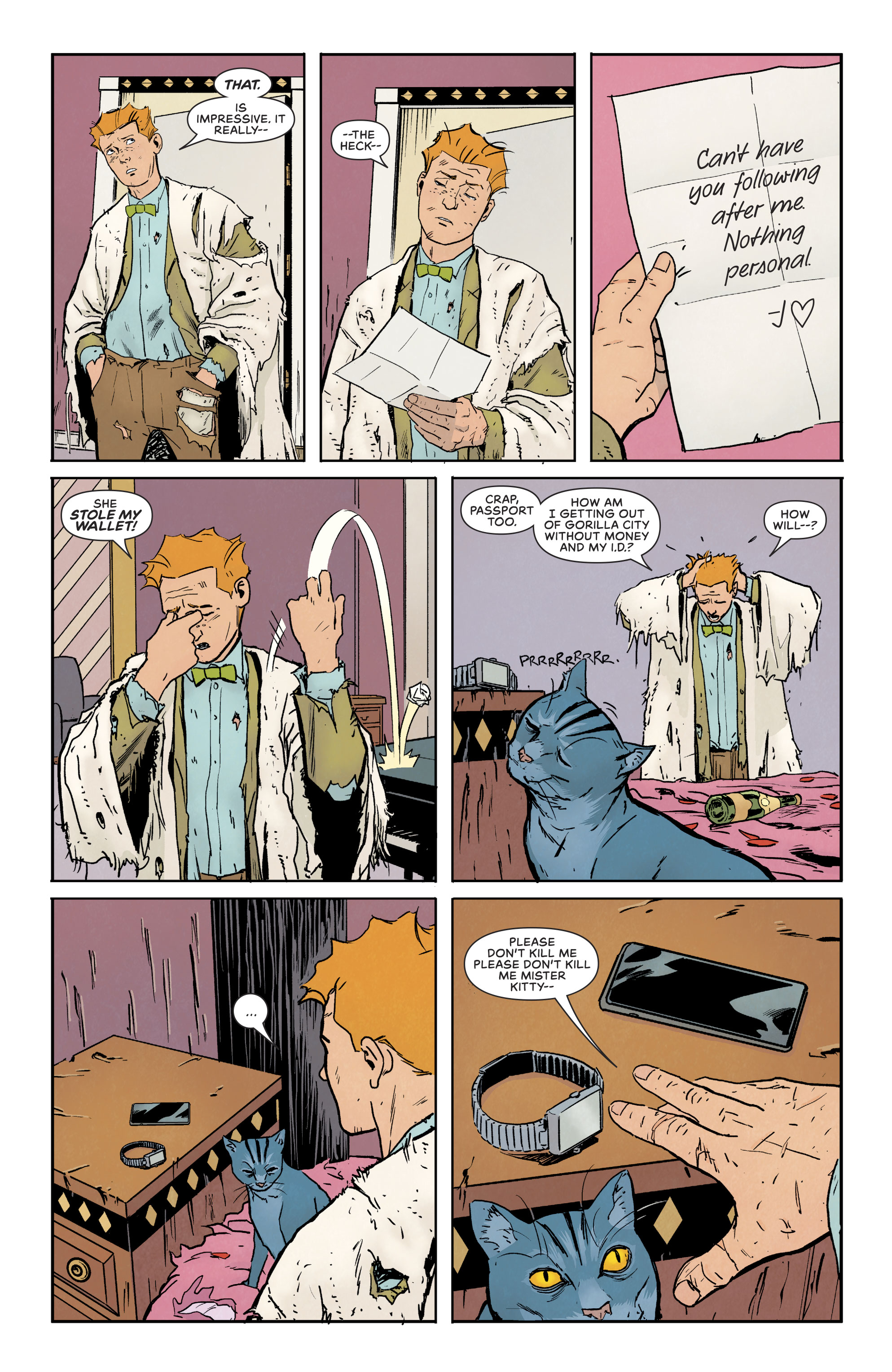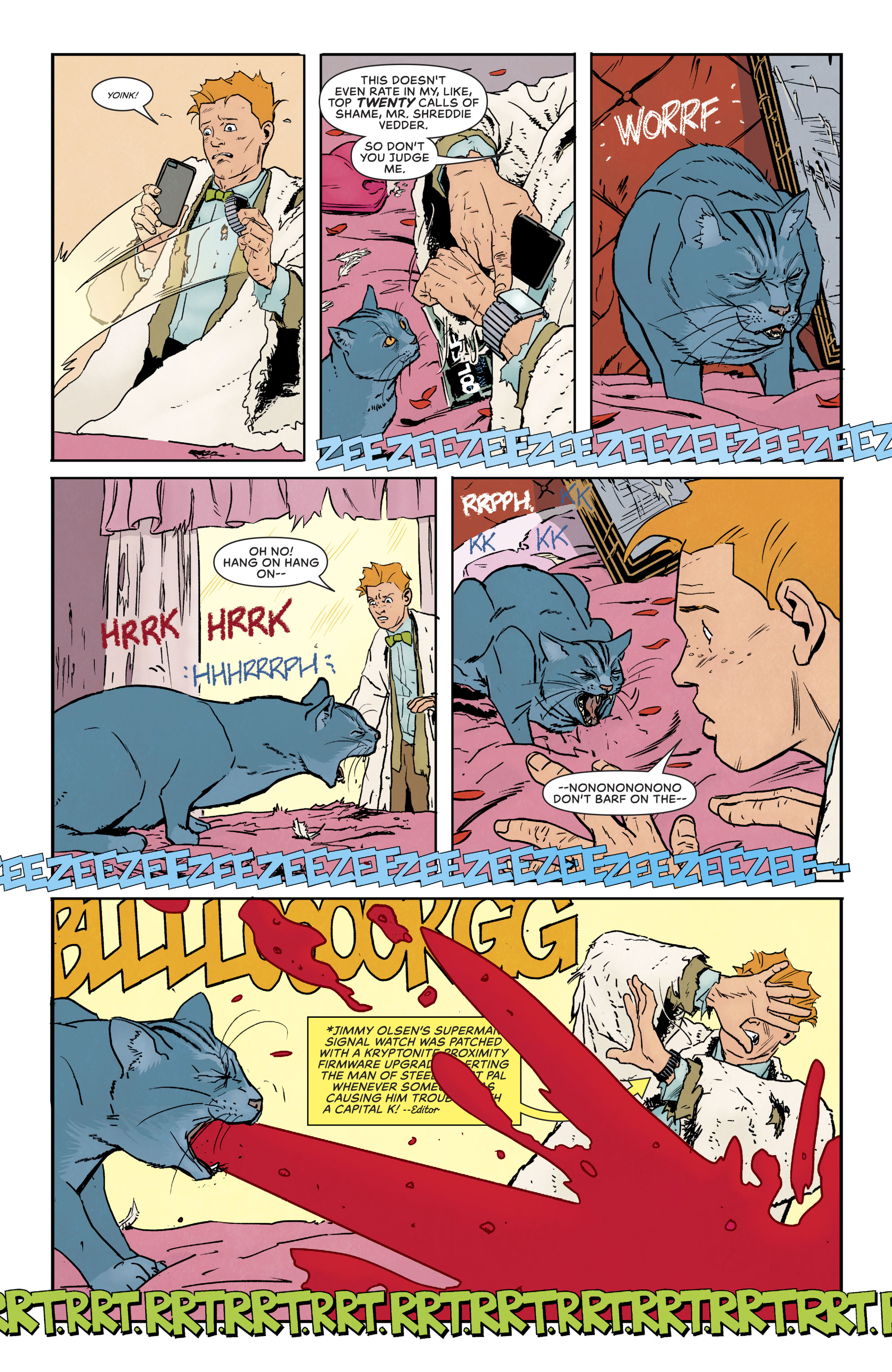 Superman: Leviathan Rising Special #1 hits on May 29.