News
Superman, Jimmy Olsen, and Adam Strange Get Ready for Leviathan in Action Comics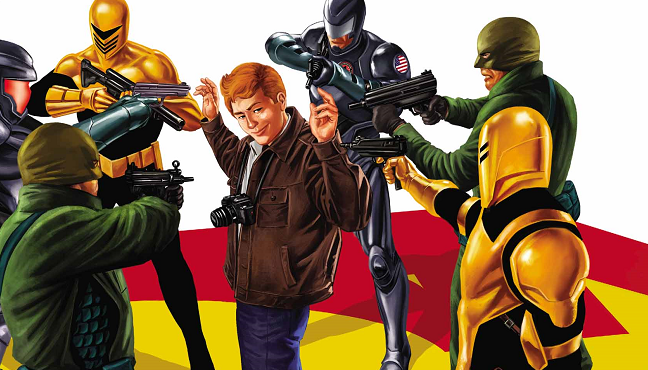 I very nearly started this preview of Action Comics #1008 with "Who would have guessed Steve Epting would be an AMAZING Superman artist?" I realized about halfway through typing it, though, that this is an incredibly stupid thing to write. Literally everyone would have guessed that. Even me, once I thought about it for the briefest of seconds.
The initial surprise was seeded by the work I know him best from. His time on Captain America with Ed Brubaker and New Avengers with Jonathan Hickman is decidedly not-Supermannish. Cap was all about putting Steve Rogers in a hole so deep he could barely climb back out of, breaking him with his own past. New Avengers was the opposite and simultaneously darker by an almost ridiculous amount – ripping down the entire multiverse, while also tearing down the moral centers of the characters who mostly occupied the moral center of the Marvel Universe. That makes him an obvious natural fit for the Dad of all Superheroes, right?
Unsurprisingly, it does. First of all, he's an impossibly talented artist who can do action and mood unlike just about anybody in the business. He can stand Superman up as an icon and have him feel every bit as powerful and inspirational as Quitely or Curt Swan or any of the other greats from the past. Secondly, he's inked by Astro City's Brent Anderson, who puts more sweeping iconography in every panel of that book than other guys can fit in a two page spread. And finally, he's perfect for Action Comics in particular because it's been building Metropolis and Superman's rogues as much as its been adding to the main character, while the "Leviathan Rising" storyline moves a lot of the secret agencies and societies of the DC Universe into place, so there's the espionage-tinged coolness we loved him for during his Marvel days. This is basically a job we never realized we needed Epting on for all our lives.
Let's dig into the details of Action Comics #1008, shall we?
"The superstar creative team of writer Brian Michael Bendis and artist Steve Epting dig into the DC Universe in this sweeping espionage epic that's shattering the agencies—and heroes—dedicated to protecting the world! As the D.E.O. falls, only Jimmy Olsen may hold the answers to helping Superman and Lois Lane uncover who's behind the attacks rocking the DC Universe's biggest clandestine organizations. And when the Suicide Squad's Amanda Waller makes a shocking discovery, can she help the trio understand the truth before the balance of power shifts to Leviathan forever?"
Putting Jimmy Olsen on the cover, and at the center of the "Leviathan Rising" story so far, is a great reminder of how important this character should always be to the Superman mythos, and how much fun he can be as an action (sorry) character. If Jimmy as a proactive adventurer was good enough for Jack Kirby, he's good enough for Brian Michael Bendis and Steve Epting. All of this and Adam Strange, too?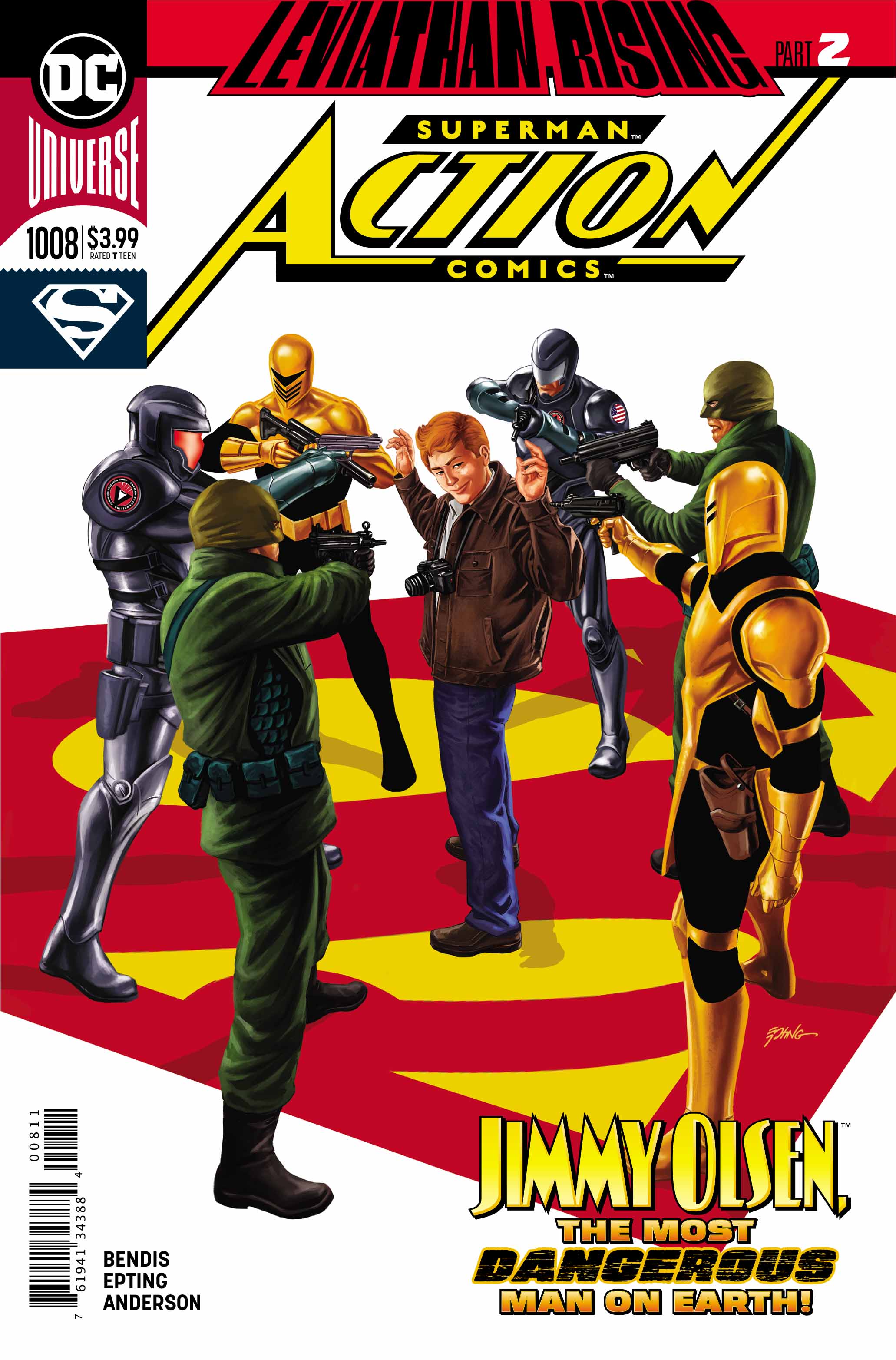 Take a look at the preview pages below. The Den of Geek family wants to extend our well wishes to Flash writer Joshua Williamson, who is apparently missing or has met some other nefarious fate, if the corkboard on page one is to be believed…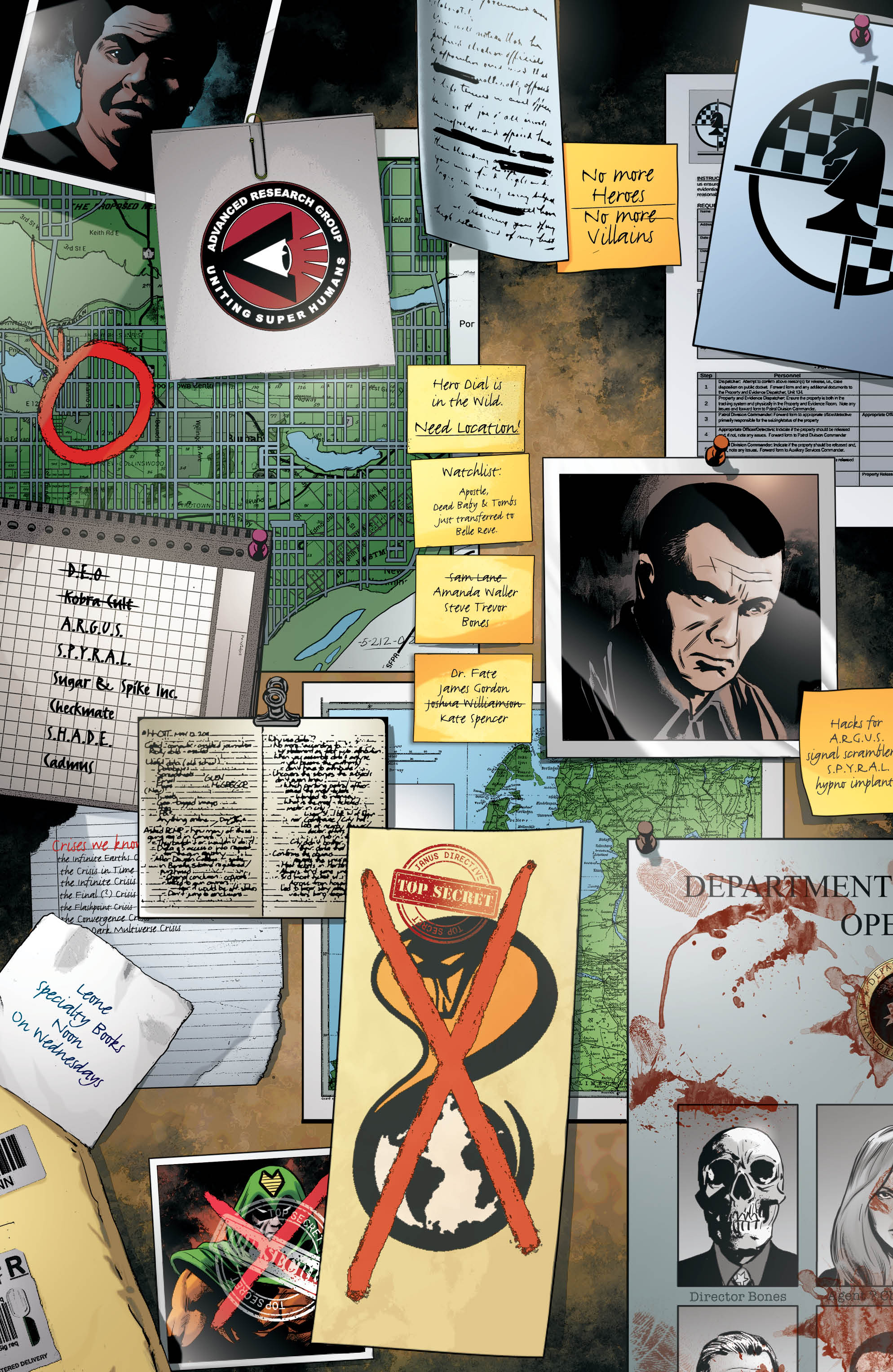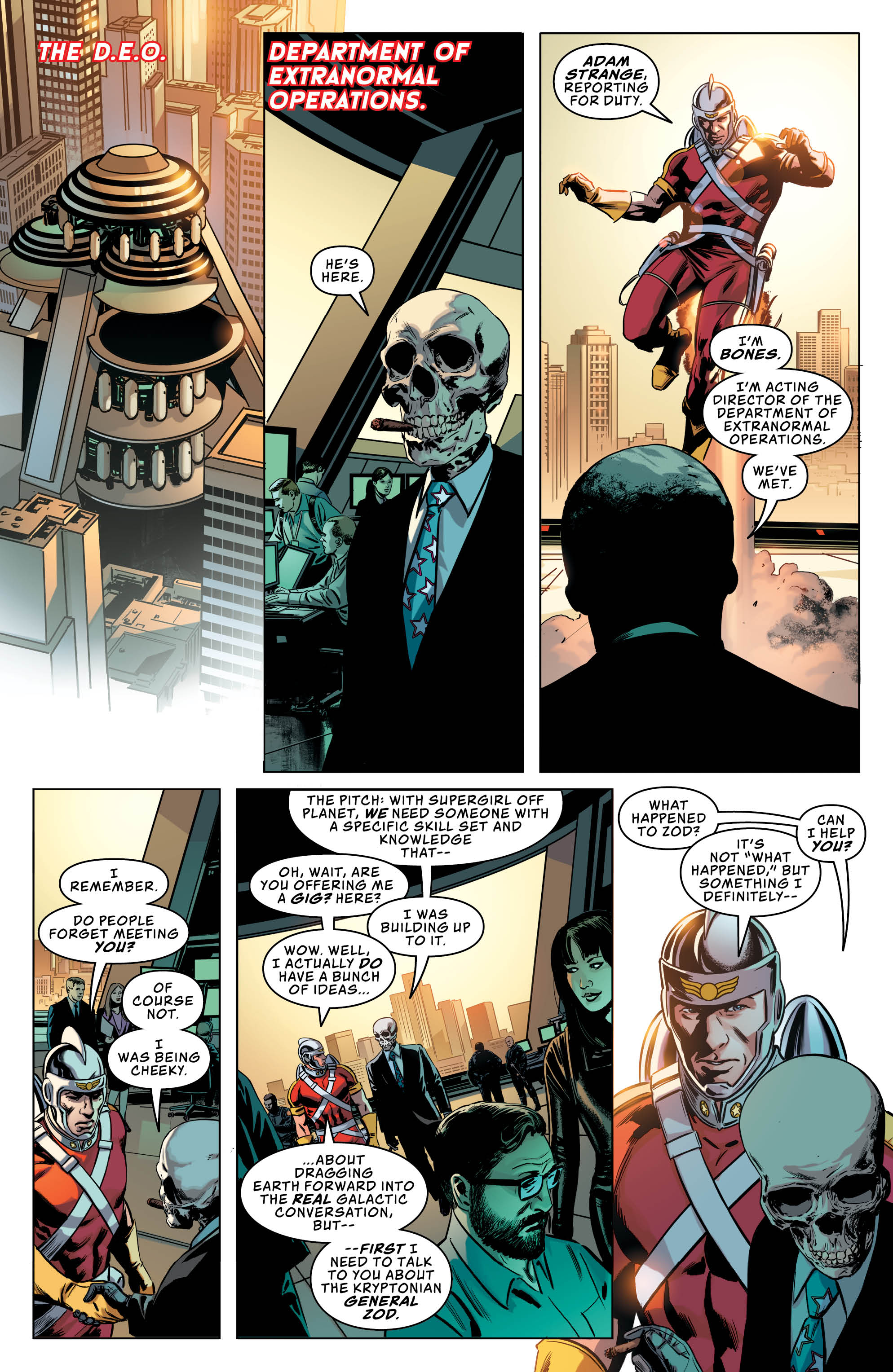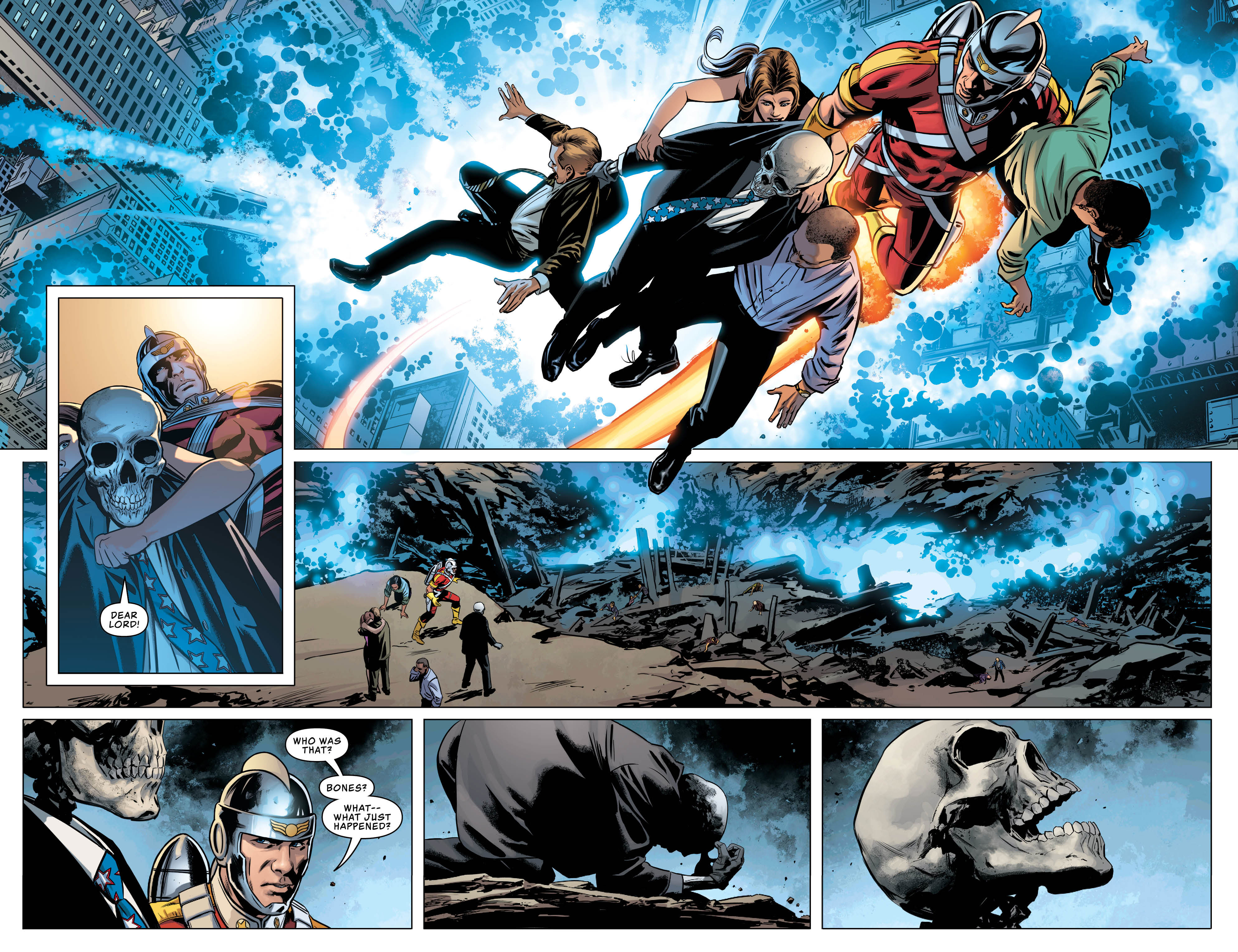 All this and an Esad Ribic variant cover, too? See for yourself…
Action Comics #1008 is on sale this week!