News
Superman #7 Reveals Big Changes for Superboy
Jon Kent is back and Superman #7 is going to tell us what he's been up to.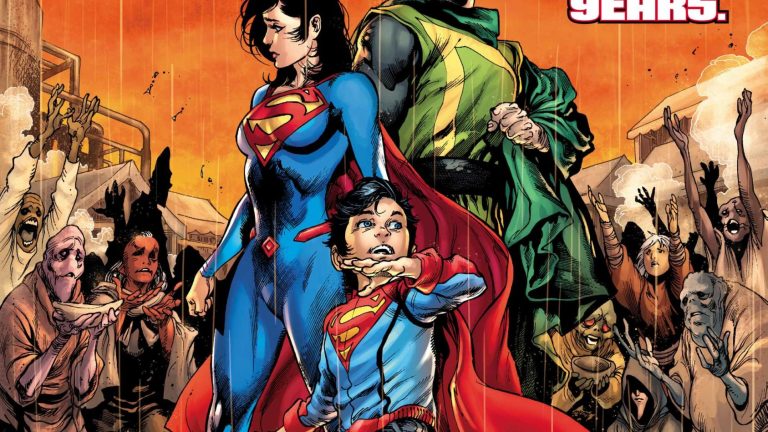 One of the biggest mysteries left from Man of Steel is what's been going on with Jon, and it looks like, from this exclusive firs look at Superman #7, we're about to find out.
The nice thing about Brian Michael Bendis coming to DC is that he's got enough juice that he can walk into the DC offices and say "Tim Drake is Robin again and I'm doing a Young Justice book and have you met my friend David Walker?" Okay, fine, that's only one of the nice things.
Next up for Bendis and friends is this week's Superman #7, which answers the question of what Jon Kent has been up to since the events of Man of Steel. Here's what DC has to say about the issue:
SUPERMAN #7 written by BRIAN MICHAEL BENDISart by IVAN REIS, JOE PRADO and BRANDON PETERSONcover by IVAN REIS and JOE PRADOvariant cover by DAVID FINCH It's the moment you've been waiting for: the shocking return of the son of Superman! A year spent traveling the stars changed Jon Kent. Are parents Clark and Lois ready for the all-new, all-different Superboy? Secrets are revealed, a new look debuts and Superman's world is changed forever!
Check out these exclusive preview pages!
Another one is that he's putting fresh eyes on DC's oldest, biggest character and then immediately shifting the focus to everything around him. His Superman comics have taken two tracks since the end of Man of Steel,his big entree into the DCU. They seem to follow the two different threads of Superman's identity: Action Comics, which is the Clark book, that focuses on Metropolis and the Planet and the Earth-bound life that he leads; and Superman, where we follow his superhero adventures.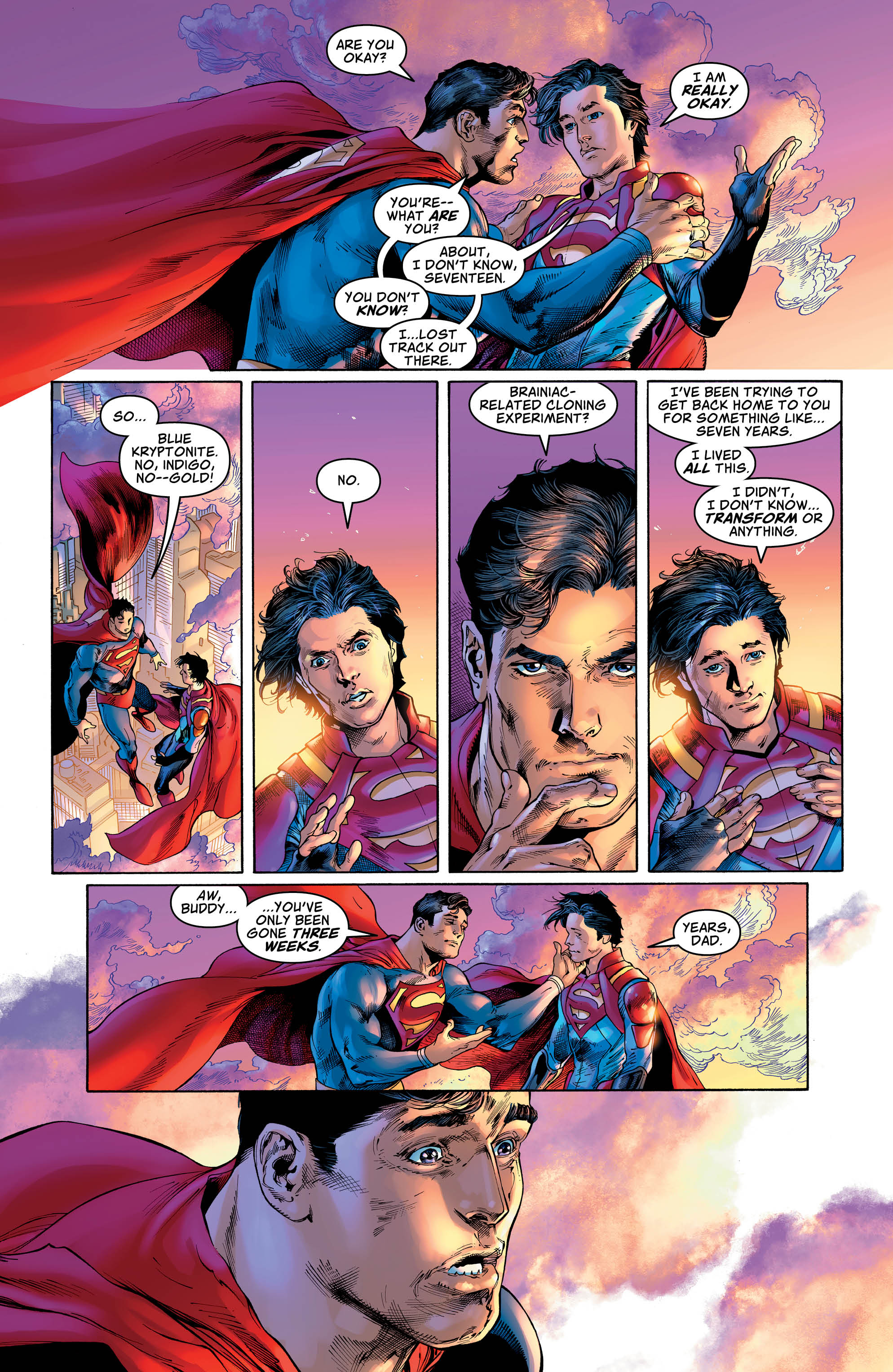 The focus of each book has followed a similar pattern In Action, he's taking a ground level view on why Superman is who he is – giving us peeks at why the people of Metropolis love him the way that they do (or in the case of the villains, how they get around him). Superman,however, is the introspective book, the one that shows us why Clark does what he does and how he perceives his world.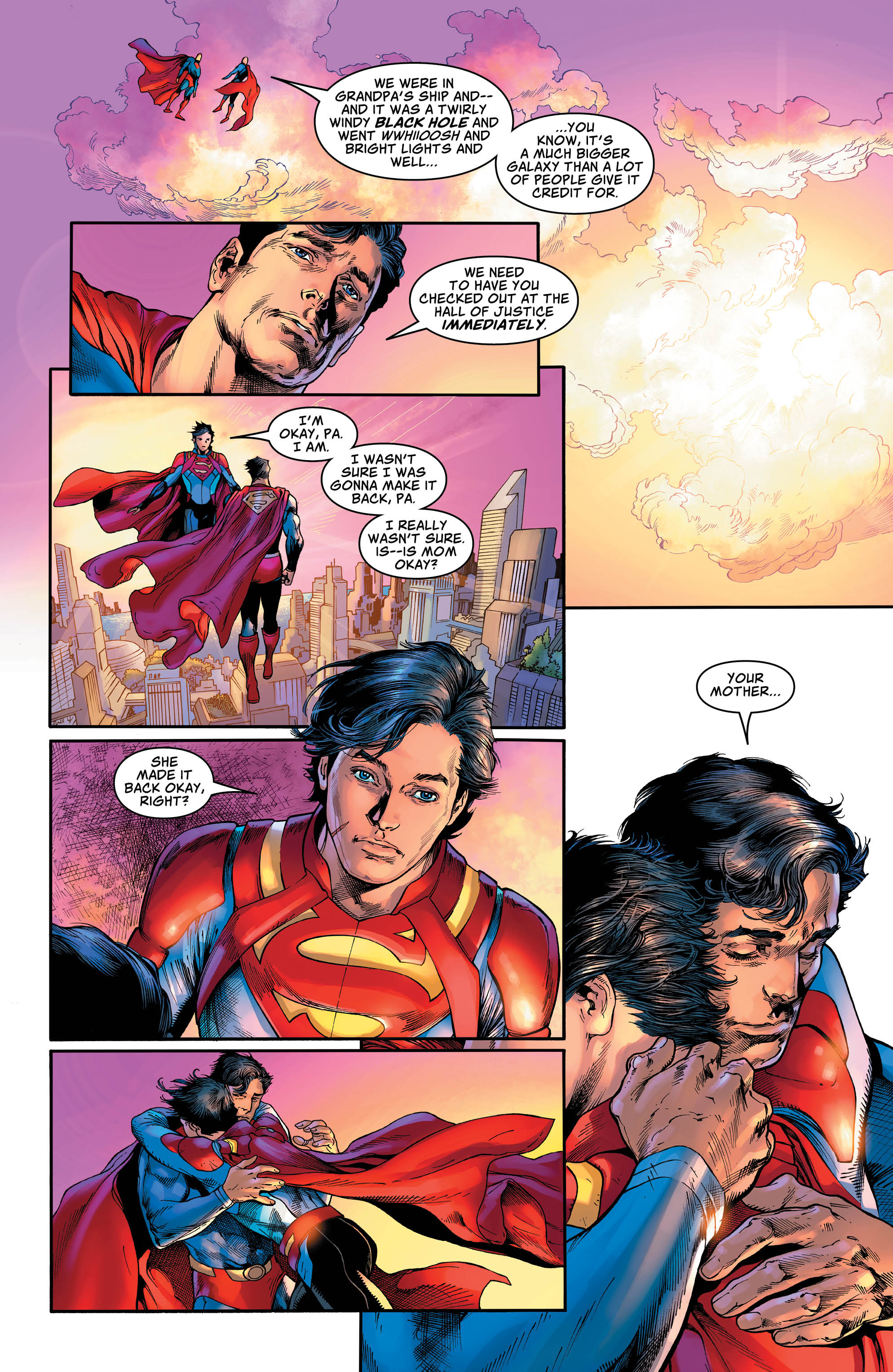 It is also where a lot of the over the top superhero action is – the last arc had Earth zapped into the Phantom Zone and Superman teaming up with General Zod to slow-mo punch the bejeezus out of Rogol Zaar. Not gonna lie, that was pretty satisfying. It looks like we're getting a little bit of a pivot here, though.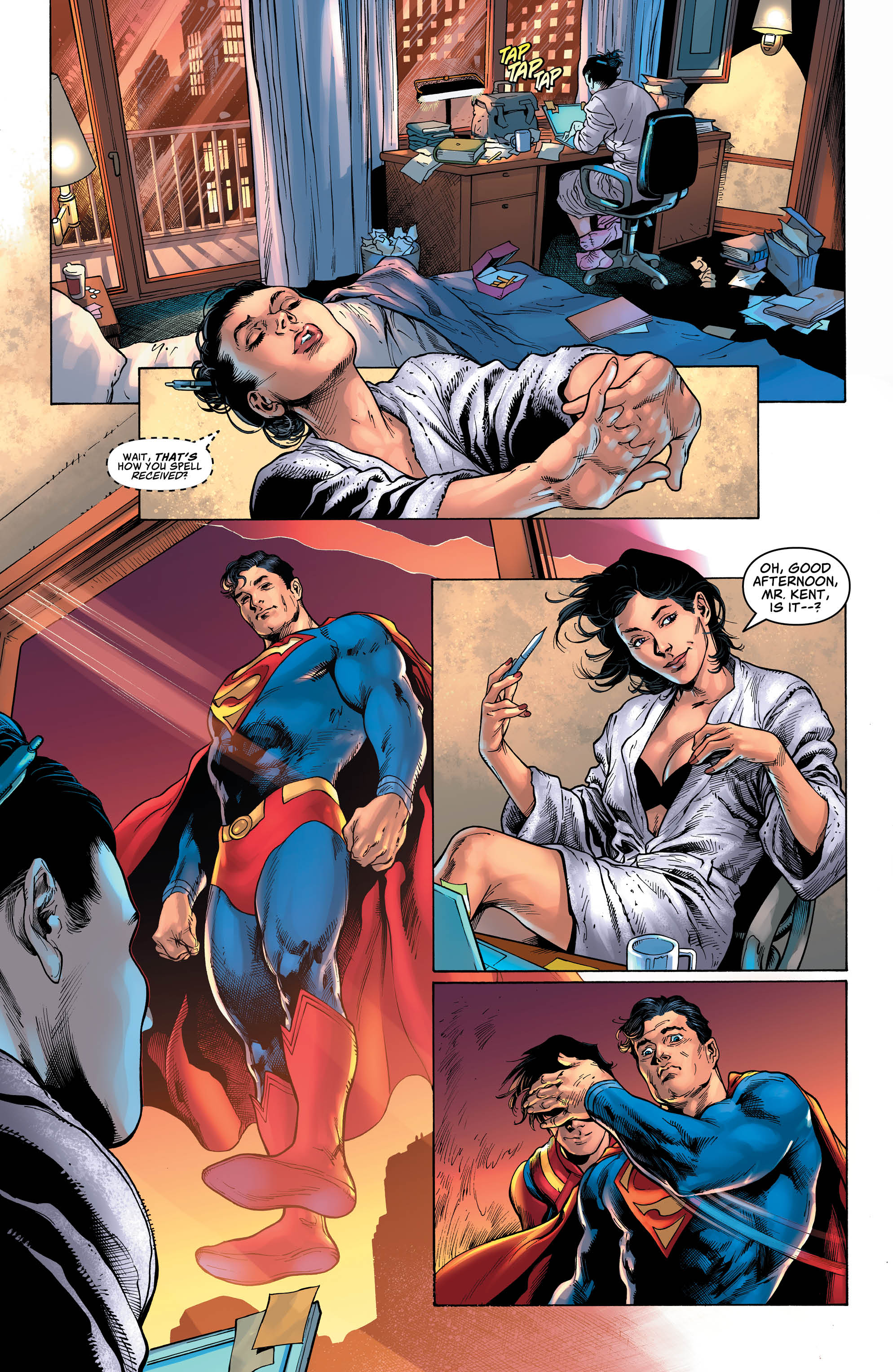 That was an uncomfortable segue-plus-page-preview. Let's try that again. It looks like we're getting a bit of a pivot here.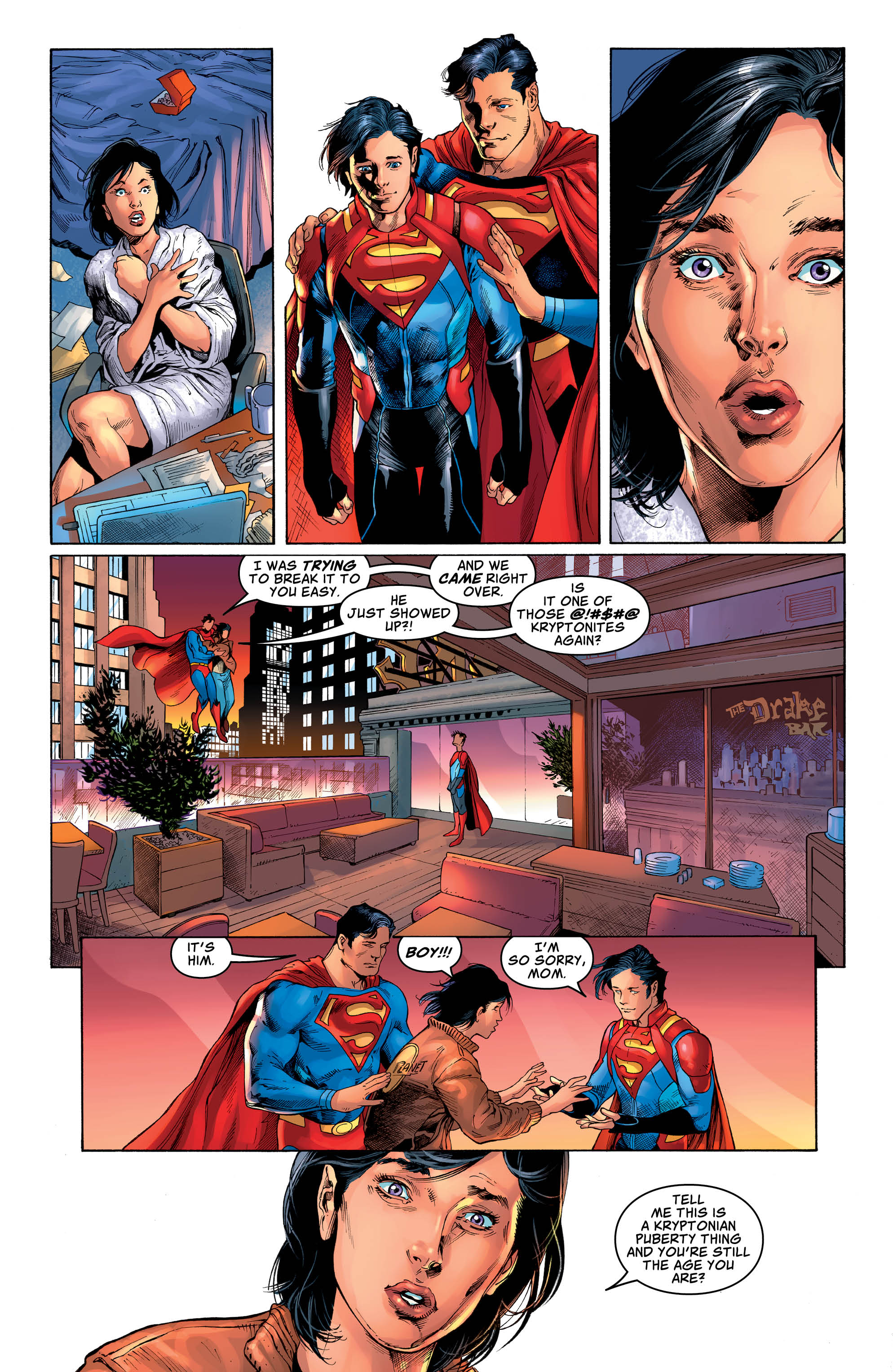 There we go. That was MUCH less uncomfortable. 
For more on Superman, including parts where Jon isn't walking in on his parents' foreplay, stick with Den of Geek!