News
Supergirl TV Series In Development From Greg Berlanti, Ali Adler
It turns out there's a Supergirl TV series in development after all, with the producers of Arrow and Chuck involved.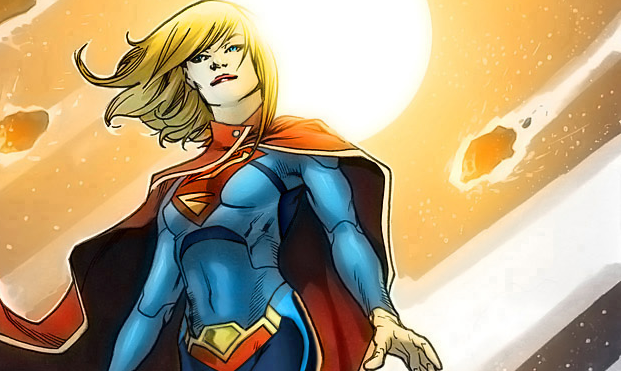 What a strange couple of days it's been. Earlier in the week, word started to surface that there was another DC Comics TV series in the works. Then the Supergirl talk started, with Michael Green's name attached as writer or producer.
When we asked Mr. Green about his involvement, we were told "Not true. Not me anyways. There are plenty of women better qualified."
I thought that was the end of it, but the Supergirl talk intensified, and I couldn't scare up anyone willing to go on the record about it. Well, it turns out that the Supergirl TV series is very much a real thing, and Michael Green wasn't kidding when he said "there are plenty of women better qualified." Ali Adler, who has executive producer credits on hit shows like Chuck and Glee is writing the pilot and will executive produce along with Greg Berlanti (The Flash, Arrow) to bring Superman's cousin Kara to the small screen. We expect Geoff Johns will have a hand in this, as well.
So, there are still disparate bits of information floating around the web on this one. Deadline (who confirmed the news) say that the show probably won't be called "Supergirl," and "there are several options that need to be cleared, including Super and Girl." Neither title is particularly appealing, but it's nothing to get worked up over just yet.
Meanwhile The Hollywood Reporter says that it's unclear if the show would be an hour or a half hour. 
This probably won't be a CW show, and is expected to get pitched to major networks. Deadline says this will be "a new interpretation of the Supergirl character and her story." As long as it's heavy on the sci-fi and we get plenty of glimpses of Kryptonian artifacts, I think everyone will be happy.
Kara Zor-El is Superman's cousin, who was already a teenager when she escaped the destruction of Krypton. This will be her third foray into live-action. She was played by Helen Slater in the 1984 Supergirl movie, and Laura Vandervoort on Smallville.
Like us on Facebook and follow us on Twitter for all news updates related to the world of geek. And Google+, if that's your thing!