News
Superboy: Conner Kent Will Return to DC Universe in Detective Comics
"A Lonely Place of Living" may feature more than just the return of Tim Drake, according to James Tynion IV.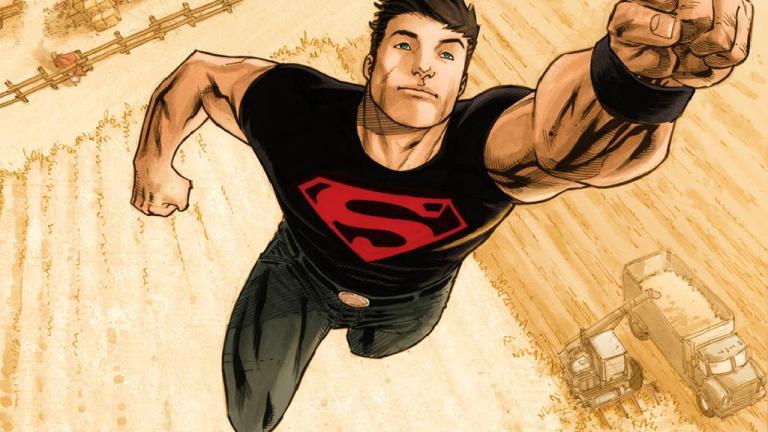 Since the DC Rebirth relaunch last year, the publisher has busied itself bringing back classic concepts and characters that have shaped their stories for the past century. Wally West returned last year in Geoff Johns' DC Universe: Rebirth #1, and its sequel crossover event, "The Button," teased the return of classic Flash, Jay Garrick. A substantial chunk of Teen Titans lore has been restored to the DCU, as well as significant portions of Superman's pre-New 52 history. 
But one noticeably absent fan favorite may finally be making his grand return to the DCU. At the DC Batman Spotlight panel at New York Comic Con, James Tynion IV, who is writing Detective Comics at the moment, dropped a hint about the return of Kon-El aka Conner Kent. Tynion IV teased that Conner would be somehow involved in "A Lonely Place of Living," the current arc of Detective Comics, which is about Tim Drake's escape from the enigmatic Mr. Oz's prison. 
Tynion IV did not share whether Conner will in fact return in the flesh in this story, so this could very well just be a mention or a teaser for another storyline to come. That said, the news will surely excite Superman fans who have been longing for the return of the character for the last few years. 
When pressed for details, Tynion IV replied, "Keep an eye out for [Detective Comics] #966." That issue is out next week. 
"A Lonely Place of Living" already features a surprising amount of Superman lore. While it's mainly about Tim's escape, Jor-El and Doomsday have already been featured in the story. The big question will be which version of Kon-El are we getting? The New 52 version of Superboy was drastically different from the version first introduced in 1993 during the "Reign of the Supermen" storyline, and his evolution from arrogant young Superman clone to beloved Teen Titans member (and Tim's best friend) was wiped out by the 2011 reboot. But with Tynion's apparent desire to bring Tim back to his pre-New 52 roots, we have to assume he has similar feelings about Conner.
More on the return of Conner Kent as we learn it!
Read the full Den of Geek NYCC Special Edition Magazine right here!