News
Suicide Squad: Margot Robbie Talks Cut Joker & Harley Scenes
Margot Robbie confirms there were many Suicide Squad scenes filling in the Joker and Harley Quinn backstory that got cut. She guesses why.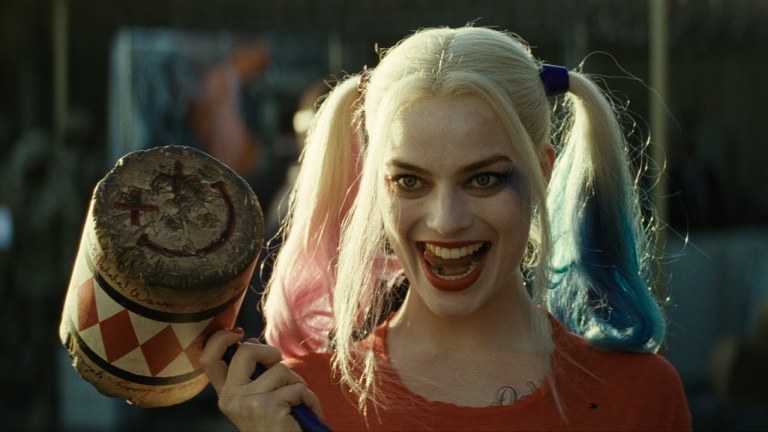 Despite impressively opening with more than $133 million in its first weekend, it is fair to say that opinions about Suicide Squad have been mixed. But one thing almost every person can agree on is that Margot Robbie's Harley Quinn was pretty perfect and totally could have had more backstory with the Joker. As it turns out, she did. Jared Leto has already vocally expressed his disappointment in how many of his Joker scenes were cut from the theatrical version of Suicide Squad, and Robbie has now also elaborated on both what much of that material was and why it got the axe.
Speaking with Tipsy Talk, Robbie opened up about why there were so many scenes of her and Leto in flashback exploring all the apparently many dark corners in the Joker and Harley relationship.
"[We filmed] so much of our backstory," Robbie said about the cut scenes with some evident lamentation. "Yeah, I think what they realized, I wasn't in the editing suite, but they probably realized the emotional through-line had to be the mission that we were on and kind of explaining the Enchantress' position, and all that kind of stuff. The backstory stuff, though it's like magic—some of the stuff we shot is insane—they are flashbacks and they're meant to be snippets."
She continues, "I think when we were filming, we got maybe too personal in the flashbacks, especially when you've got Jared. He's gone so deep into that character, and we're all like, 'You're going really, really, really deep.' And David goes really deep with the characters. So there's a lot that just didn't make sense to confuse the present storyline to incorporate all that."
So, unsurprisingly, Robbie seems to confirm the reports of more scenes exploring how toxic the Joker and Harley relationship was, which would have culminated in her chemical bath. Yet, considering that those flashbacks of Joker and Harley are surely one of the highlights of the movie, I suspect many would be fine sacrificing all Enchantress scenes for the chance of glimpsing more of how Joker and Harley came to be where they are in the movie.
Still, lest you be too upset, Robbie seemed keen when the question of a spin-off with just Harley and the Joker was posed.
"I'm trying to make that happen. Not for anything specifically, just something, there's so much more to do."
There certainly is more to do. I'm sure many fans would be happy with a Joker and Harley movie or, judging by Suicide Squad's reception, just a Harley movie. Dr. Quinn can pal around with Poison Ivy or many of the other Gotham rogues her character has run into before in the comics. Either way, it seems highly unlikely that we've seen the last of her after the box office for this weekend's DCEU event.