News
Suicide Squad Director David Ayer Debunks a Major Fan Theory
A popular Suicide Squad fan theory regarding Jared Leto's Joker has been effectively shot down by director David Ayer.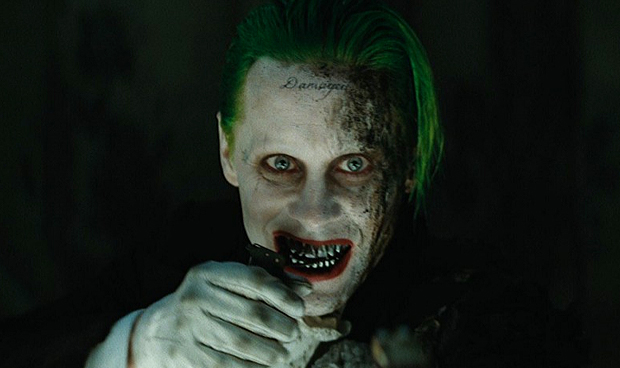 Jared Leto's debut in Suicide Squad as the next onscreen iteration of the iconic DC Comics Clown Prince of Crime the Joker certainly has poignant, colorful shoes to fill, coming after celebrated contemporary big screen versions by Heath Ledger and Jack Nicholson. However, influenced by a bit of evidence, some fans started to believe that Leto might portray the most unique version yet, not because of his performance, but due to his character's actual identity.
In a Comic-Con interview with WSVN-TV of Miami, Suicide Squad director David Ayer was asked an open question about ridiculous rumors, to which he responded with the dramatic debunking of a widespread fan theory about Leto's Joker. The narrative claims that clues can be discerned from Batman v Superman: Dawn of Justice on the briefly displayed costume of Batman's sidekick which implies that this Robin – presumably, the second, famously martyred Jason Todd – was not killed by the Joker, but rather, eventually became the Joker himself!
The theory was primary buttressed on the idea that Leto's Joker seems to have shoulder scars that match damage on the graffiti-covered showcased costume. However, it seems that fans who gave the brief footage the proverbial Zapruder film treatment will stand disappointed. Ayer's unambiguous answer to a request for "ridiculous rumors" states the following:
"That the Joker is Jason Todd. It ain't the case. He's not."
Thus, with a whimper, rather than a screaming cackle, a formerly potent fan theory has been abruptly put to rest. Of course, it would have been an immensely fascinating twist on the often-ambiguous mythology behind the Joker to have this version be the ironic direct product of Batman's efforts to fight crime. The idea would have evoked the legend of the second Robin Jason Todd. Never quite embraced by the comic-reading fandom, fans voted for Todd to die (in an explosion set by the Joker), in a poll determining the resolution of a 1988 cliffhanger arc. Decades later, Todd finally came back into the DC mythos, explained by timeline alterations and carrying a big chip on his shoulder as the Red Hood.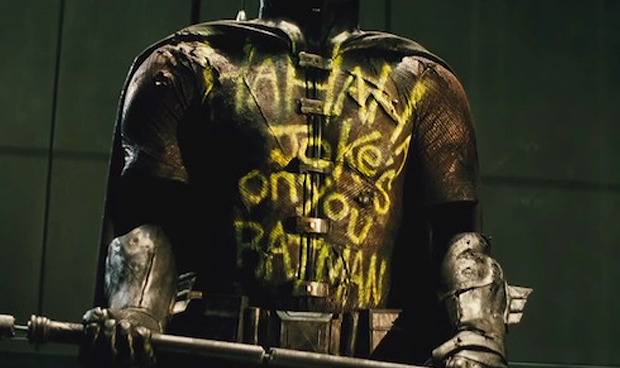 Nevertheless, Jared Leto will be going into Suicide Squad as a potent element that will certainly evoke the kind of chaos associated with the character amidst the film's main premise depicting a group of supervillains placed into a destruction-causing indentured servitude in a secret government program run by a ruthless bureaucrat in Viola Davis's Amanda Waller. The ink-rocking, grills-sporting look of Leto's Joker is certainly a startling sight, coulpled the various reports of Leto's bizarre method acting-motivated behavior on set.
Suicide Squad looks to bring a new kind of irreverent comic book carnage to theaters on August 5.
Don't forget to read Den of Geek's SDCC special edition magazine. Get a print copy on the show floor or read the digital version below: