News
Suicide Squad #9: Exclusive Preview Pages
Den of Geek has your first look at the next chapter in Justice League vs. Suicide Squad!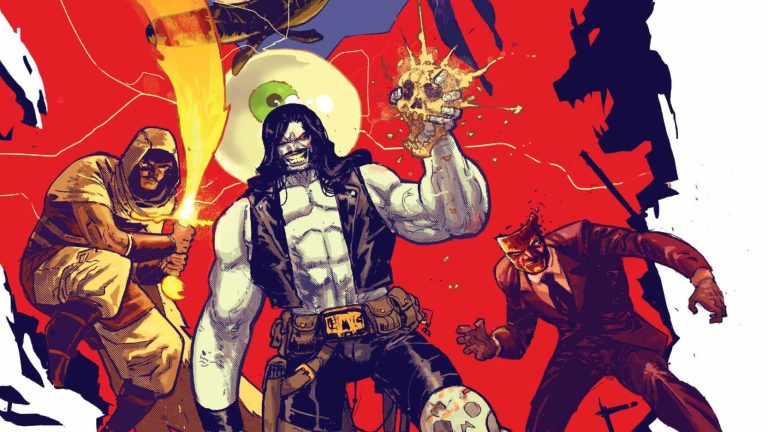 You know what's pretty cool? The Emerald Eye of Ekron. "Stop being such a Legion of Superheroes fanboy," you might be thinking. But let's not forget that the Eye is ALSO a Green Lantern relic, as it was actually pulled out of the head of an ancient member of the Corps. And now it's also in the Suicide Squad, as part of DC's big "Justice League vs. Suicide Squad" crossover, and we have an exclusive first look at the upcoming Suicide Squad#9, the next chapter in that story.
Let's see what DC had to say about the issue:
SUICIDE SQUAD #9 Written by ROB WILLIAMS Art and cover by RILEY ROSSMO Variant covers by LEE BERMEJO A "JUSTICE LEAGUE VS. SUICIDE SQUAD" tie-in! Finally, discover the true history behind [REDACTED BY ORDER OF TASK FORCE X DIRECTOR AMANDA WALLER]
Well that was vague.
Here's some real talk: Josh Williamson has been killing it on Flash, and is doing a similarly bang-up job on the main Justice League vs. Suicide Squadseries. Rob Williams' Martian Manhunter was a classic, and his Squadhas been a lot of fun. Riley Rossmo getting to roam the DC Universe has been one of the best developments of Rebirth, since his art is a joy for this kind of bright superheroics. AND you're looking at a Suicide Squad with Johnny Sorrow, Eclipso, and the Emerald Empress, furthering the Legion mysteries (remember, Saturn Girl is in Arkham) and giving page time to a great villain. All of that, and we still haven't touched on Si Spurrier, one of the best writers in comics today, sneaking into the DCU.
You're definitely going to want to check this out.
[gallery:0]