News
Suicide Squad #27 Explores the Secret History of Task Force X
Get ready for freaks in space as the next issue of Suicide Squad gets cosmic.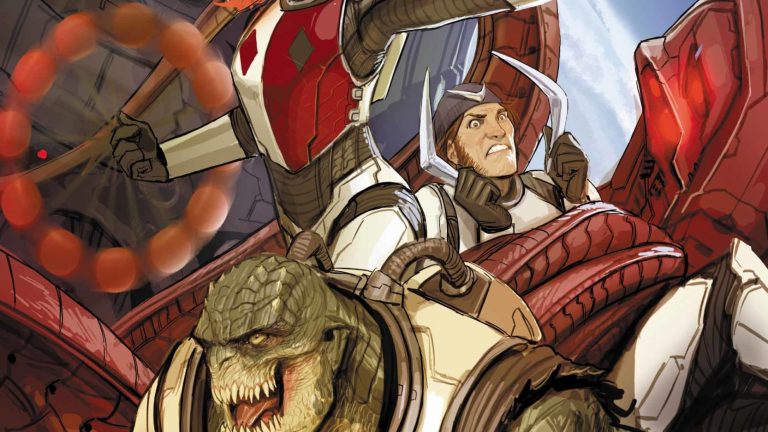 Guys, Barnaby Bagenda is great. Omega Men might have been Tom King's breakout DC comic (shut up, it was!), but he wouldn't have been able to pull it off without someone who could mix the essential cartoonishness of the team with the horror that King was writing. Rob Williams has been doing well with the Squad, and there's every reason to believe it'll continue with Bagenda on art.
Suicide Squad #27 is the first part of "The Secret History of Task Force X." Here's what they have to say about the issue:
SUICIDE SQUAD #27 Written by ROB WILLIAMS Art by BARNABY BAGENDA Cover by STJEPAN SEJIC Variant cover by WHILCE PORTACIO "THE SECRET HISTORY OF TASK FORCE X" part one! The next major storyline of SUICIDE SQUAD begins when Amanda Waller receives a mysterious communique confirming her worst fears: someone knows all her secrets. Task Force X. Maxwell Lord. General Zod. Everything. And the message came from…outer space?! Determined to identify and neutralize this unprecedented threat, Harley Quinn and the Suicide Squad boldly go where no sociopath has gone before!
Meanwhile, is it too much to hope that the mysterious communique from space is coming from Meta, and it's secretly Rac Shade letting the world know that his Vertigo period was caused by a psychotic break from running with the original Squad? What's that? It is? Fine, but that's still my head canon.
Check out the preview here: