News
Star Wars: New Darth Maul Prequel Comic Preview
Here's your first look at the new Darth Maul prequel comic from Marvel!
Update 1 – 01.09.17:
The newest Star Wars limited series from Marvel is Darth Maul by Cullen Bunn and Luke Ross. The first issue is out on Feb. 1 and we now have a preview of the book. In the preview, we get a connection between the pre-Phantom Menace era and The Force Awakens, as Maul does battle with a pack of Rathtars!
Check out the pages below: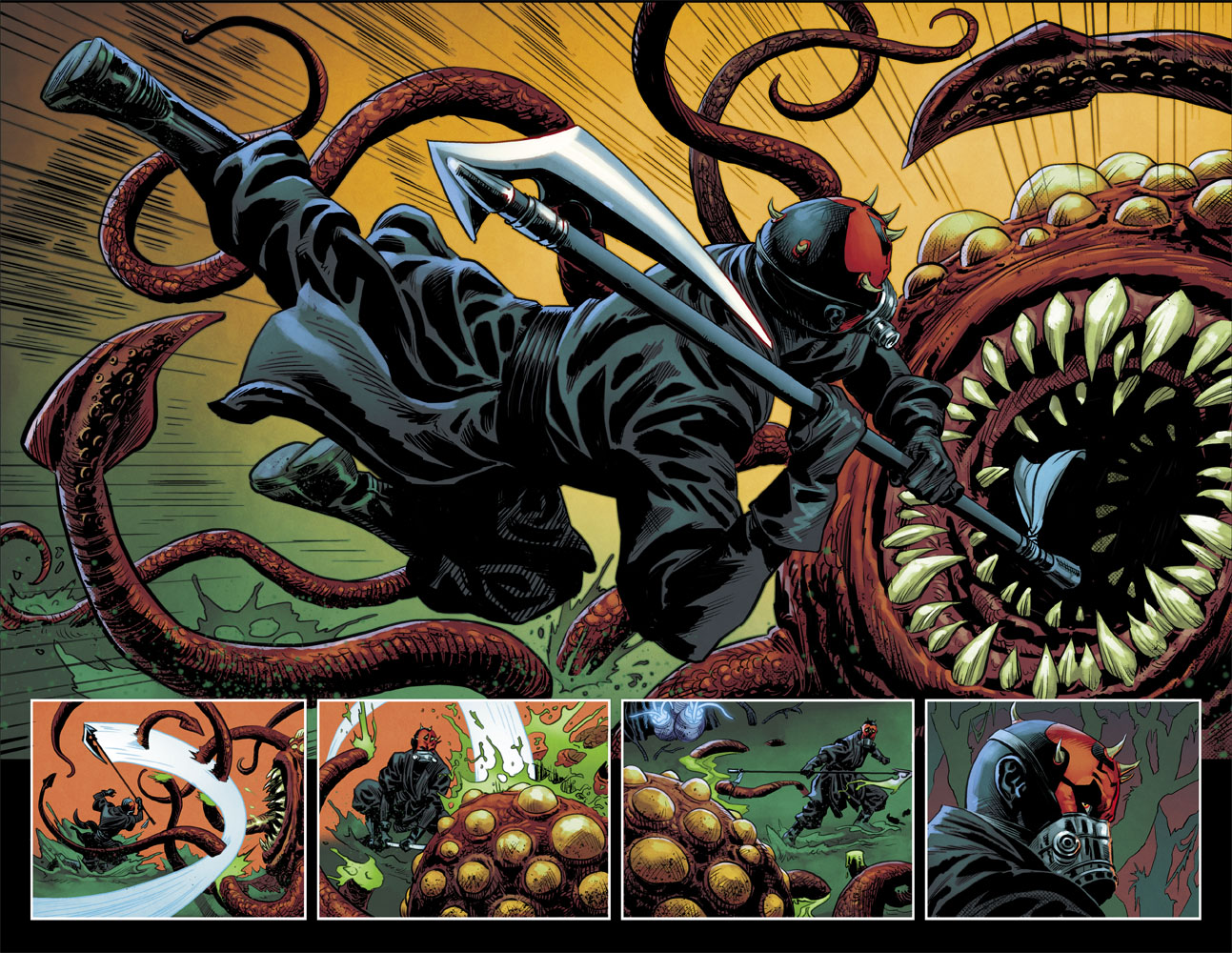 Wow, that Ross art looks spectacular. Looking forward to this one!
More details below…
Original Story – 11.15.16:
The end of Kieron Gillen and Salvador Larroca's Darth Vader comic series at Marvel was a very sad day for fans who'd been enjoying one of the best Star Wars comics ever written. Luckily, it looks like Marvel is going to be putting out a lot more Star Wars baddie comics in 2017, with books like Doctor Aphra and the newly announced Darth Maul on the way.
The latter stars the second most famous Sith of all time (move over, Palpatine!) in a limited series from writer Cullen Bunn (Harrow County) and (Spider-Man). The book is a prequel to the film saga, much like the Obi-Wan & Anakin series.
Here's the official synopsis from the press release:
Bred on hate, fear, and anger. Steeped in the ways of darkness…trained to kill. Darth Maul's time as an apprentice to Darth Sidious has long been cloaked in shadows, but at last we will reveal his tale of revenge. His master tells him to embrace his anger, but to stay hidden and bide his time. Maul has waited long enough – his patience growing ever thinner. His moment to step into the light has finally come. Prepare for a tale of unbridled rage as Darth Maul readies one of his first encounters with his mortal enemy…with the Jedi.
"Darth Maul was, as you might imagine, my favorite character in The Phantom Menace," said Bunn in an interview with Marvel.com. "I loved that we were seeing a new kind of Sith. Though he was only in the movie for a few short scenes, he left his mark. I couldn't help but wonder what had driven his brash, impatient anger. That's part of what we're exploring with this book."
Star Wars: Darth Maul #1 is out in February.
You can check out Rod Reis' cover for the first issue below: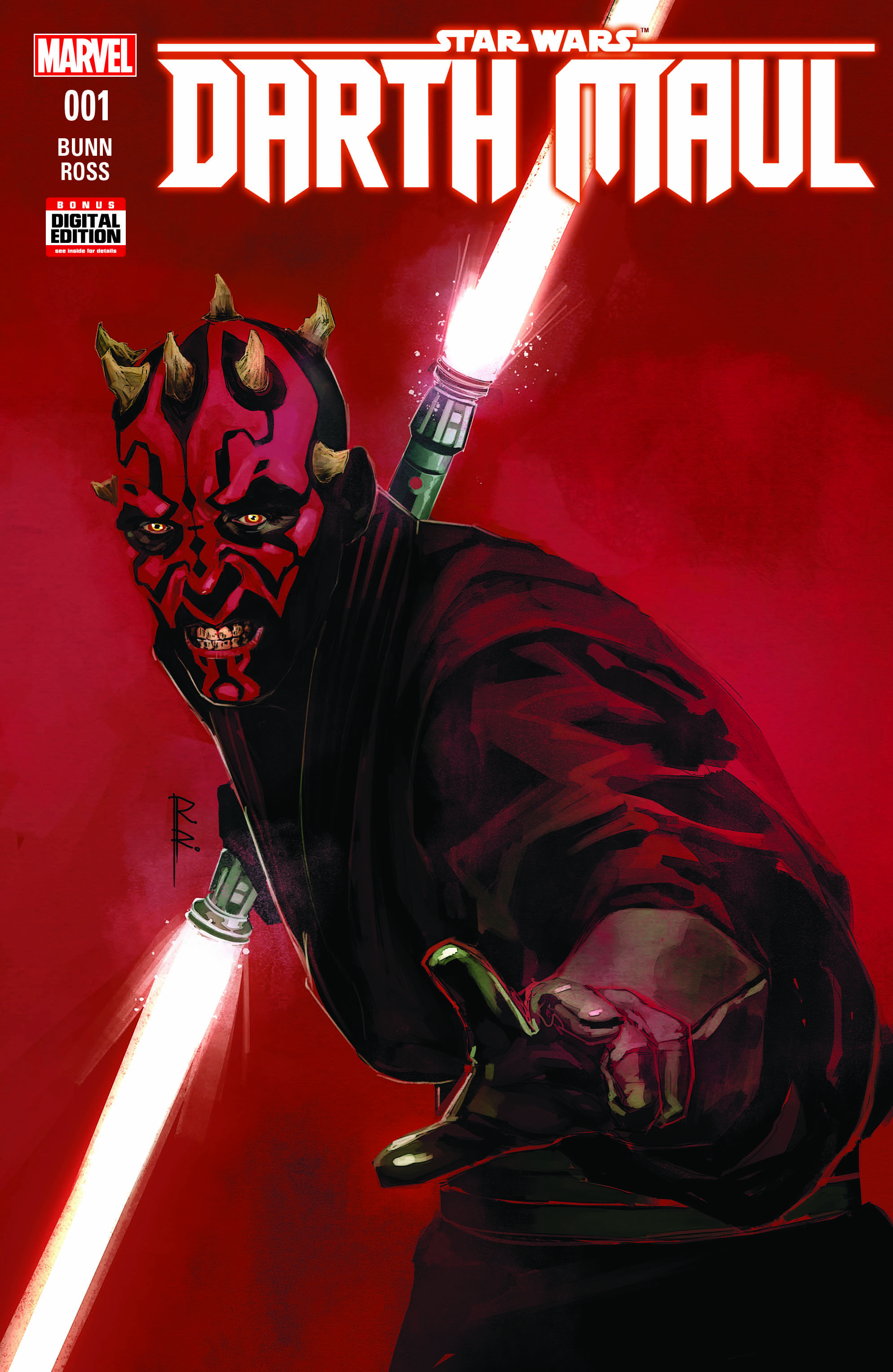 ____
For discussion of all things Star Wars, subscribe to the Star Wars Blaster Canon podcast! The latest episode covers Rogue One. Subscribe on iTunes | Stitcher | Soundcloud or simply listen below!