News
Star Wars: Chewbacca Comic Book Preview
Here's a preview of the Star Wars: Chewbacca comic book limited series from Gerry Duggan and Phil Noto!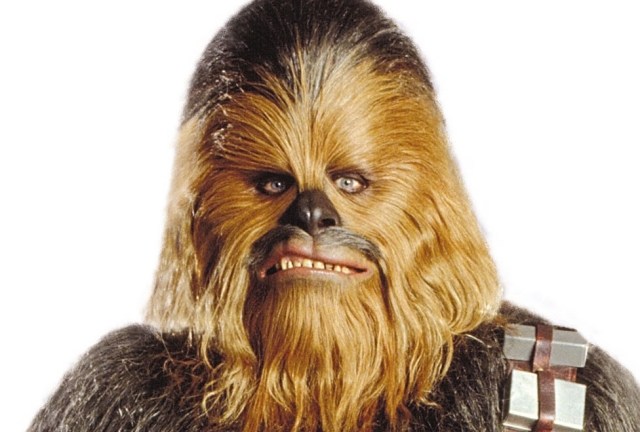 Updated 9.15.15:
Star Wars: Chewbacca, our favorite Wookie's first solo comic book adventure since the canon reboot, is set to launch on Oct. 14 in a comic book store near you.
Until then, Marvel's shared a few preview pages showcasing Phil Noto's wonderful art on the book. Just look at Chewie in that field: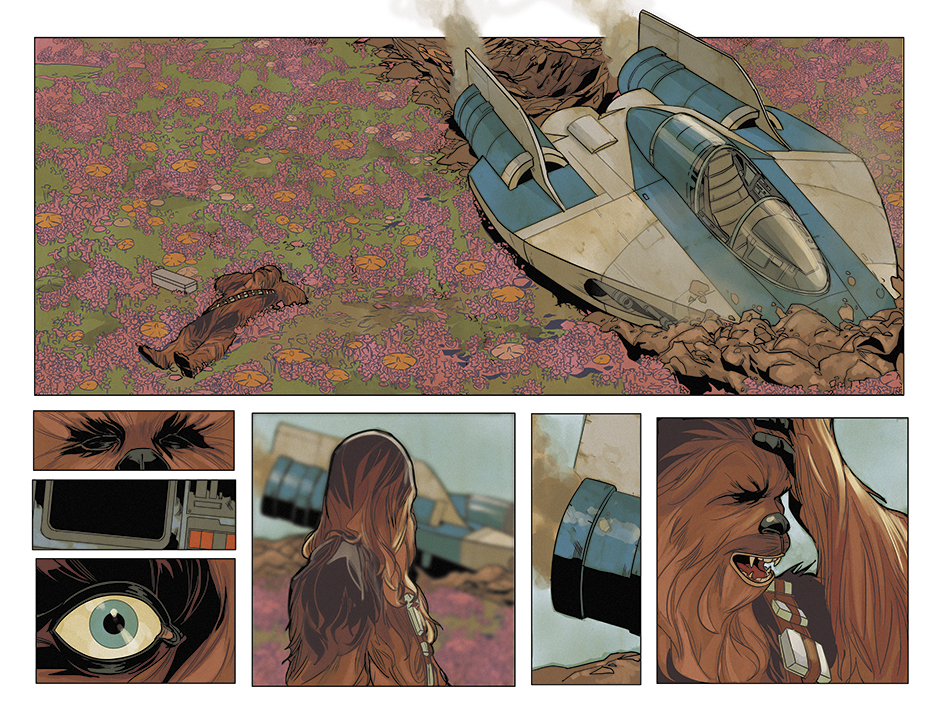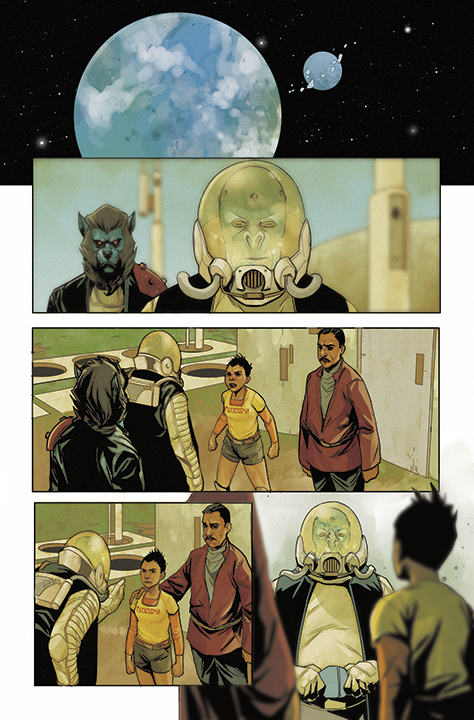 Following the Battle of Yavin, Chewbacca finds himself on his own and separated from the Rebel Alliance. Crash landing on an Imperial occupied planet, Chewie finds himself in the company of a young local girl in need. Together, they may just be enough to take on the forces invading her home and get Chewbacca back to the Rebellion. Don't call him a fuzz ball. Don't call him a walking carpet. This is Chewbacca – fierce and loyal warrior of Kashyyyk in a brand new series beginning this October in Chewbacca #1!
The book is written by Gerry Duggan (Deadpool) and drawn by Phil Noto (Black Widow).
Original Story 7.10.15:
Not sure we saw this one coming: Chewbacca, your friendly neighborhood Wookie, is getting his own solo comic book limited series from Marvel, according to MTV.
This comes on the heels of the release of the first issue of Lando Calrissian's solo series. The book will launch in October and it will be written by Gerry Duggan (Deadpool) and Phil Noto (Black Widow). 
The series will see Chewbacca crash-land on a mysterious Imperial-controlled planet after the events of A New Hope and will run for five issues. 
Said Duggan about the book:
Chewy is on a very important mission when we first meet him, and you'll be able to tell that right away without hearing him speak. But script wise, what's been very fun for me, I've been writing each roar and yell twice. Once for the letterer, to be printed exactly as it is on the page and then once in parentheses for the team that basically is Chewy's whine in English.
Oh, and to answer the question that probably came to your mind immediately, Duggan will not include an English translation for Chewie's roars:
It's one of the first things we talked about. That we were going to let Chewy be Chewy and not try and change anything that's on the internal [dialogue], the caption boxes or anything like that. But you know, a little bit of good news here is that Phil Noto is my collaborator on this book, and he's gonna be able to tell the story whether or not there are any balloons or boxes at all.
This will be interesting. Chewbaccais the fifth solo series since Marvel launched their new line of Star Wars books. Other characters to get their own series include Darth Vader, Princess Leia Organa, Lando Calrissian, and Kanan Jarrus from Star Wars Rebels. 
Here are the first issue's cover and variant: