News
Star Trek vs. Transformers Coming
The Star Trek Enterprise crew will meet Optimus Prime in this planned comic book crossover event.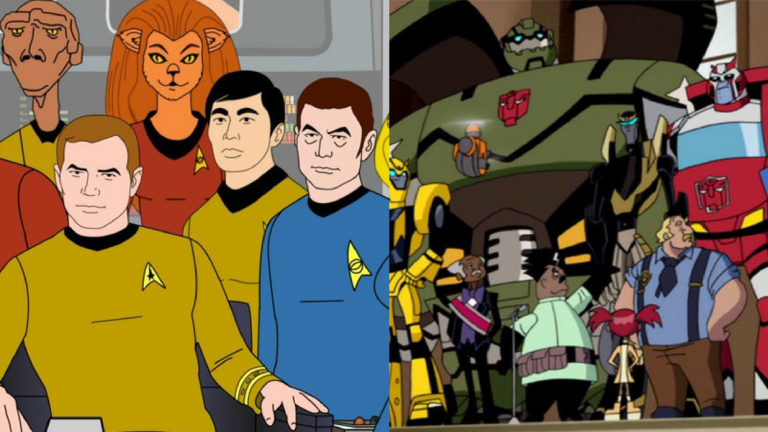 IDW Publishing has announced a new crossover comic book series that will feature the crew of Star Trek's USS Enterprise meeting the Transformers's Optimus Prime. According to io9, the Star Wars vs. Transformers crossover will launch in September. The run will last four issues and is being done by John Barber, Mike Johnson, Phillip Murphy, and Leonardo Ito.
Both The Transformers and Star Trek franchises have had long histories, so what era of each will the comics crossover cover? For Transformers, it will be inspired by the original, 1984 animated series. For Star Trek, inspiration will be found in the animated series that ran from 1973 and 1974, partially bridging the gap between The Original Series and The Motion Picture.
The storyline will begin with the Enterprise as they investigate a distress call on the edge of Klingon-controlled space. Upon their arrival, they find a dilithium mine that is under attack by an aircraft from the 20th century. Surprise! These aircrafts are actually Deceptions, so Optimus Prime and the Autobots arrive to help the Enterprise crew sort things out.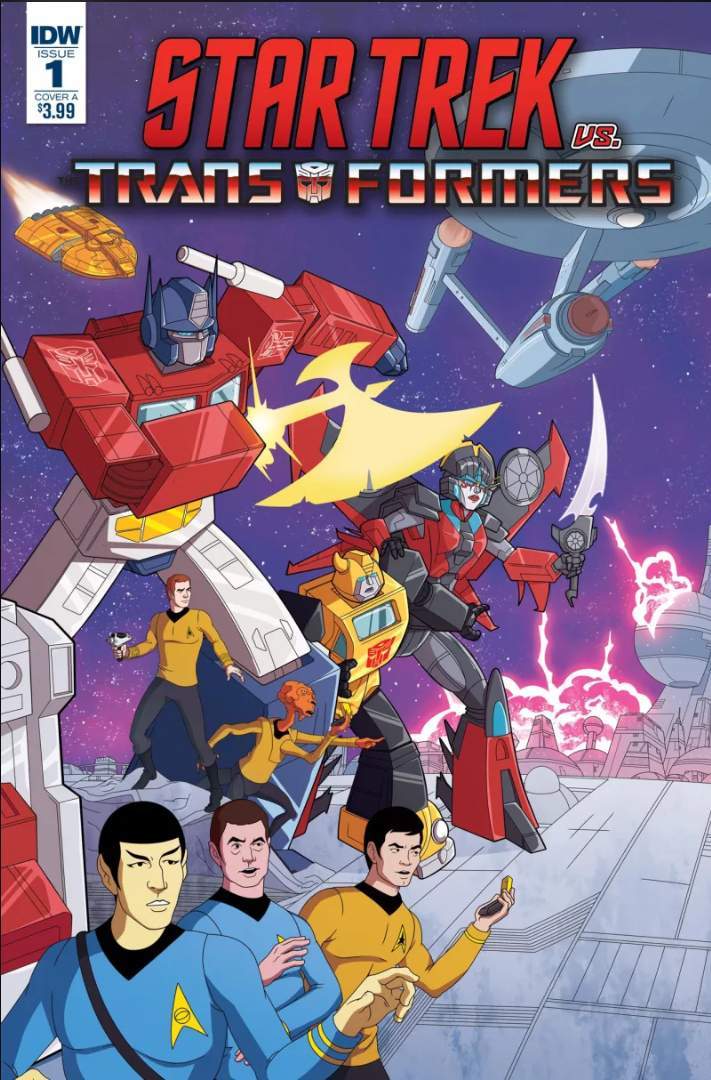 "This is a crossover several decades in the making, and we could not be more thrilled to bring it to fans," Mike Johnson said in a press release. "John and I are having a blast writing the first meeting of Starfleet and Cybertronians, and Phil is the perfect artist to bring these two franchises together on the page."
Who wouldn't? The beauty of comic books is that crossovers tend to more possible. I never thought I needed to see a Star Trek/Transformers crossovers, but, now that it's been announced, I can't wait to see what happens.