News
Spider-Man Spinoff The Ruins of Ravencroft Coming From Marvel
Carnage recently destroyed Marvel's supervillain asylum Ravencroft. Marvel is going to explore it further.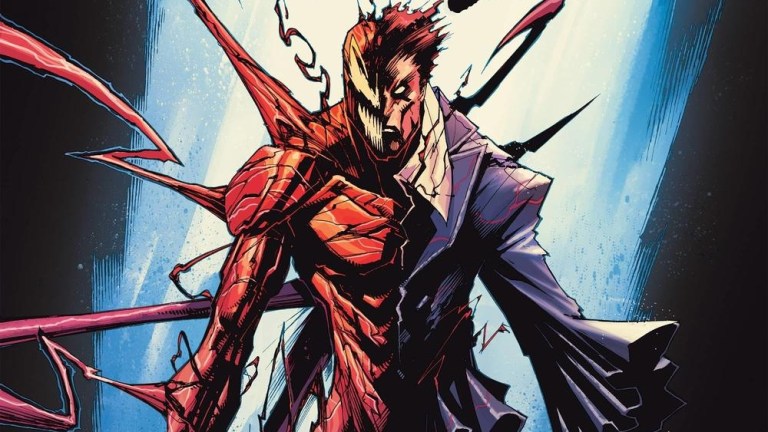 Marvel is currently in the middle of Absolute Carnage, an event built out of the Donny Cates Venom run that mostly boils down to: Carnage has tapped into the power of the God of Symbiotes and is getting stronger and stronger as he hunts down anyone who's ever worn a symbiote before. While this led to Carnage invading the Ravencroft Institute for the Criminally Insane to get his hands on Norman Osborn (who previously hosted Carnage), the tie-in Absolute Carnage vs. Deadpool had the place burned to the ground.
The writer on that side-story was Frank Tieri, who will be building on that incident to give us The Ruins of Ravencroft starting this January.
At New York Comic Con, Tieri joked that Ravencroft is just Marvel's Arkham Asylum and blunt as he was…yeah, pretty much. At least for the story he wants to tell. Not only is it a place to store the insane supervillains, but it was eventually explained that Arkham had a long, dark history behind it that led to some mystical tainting to everyone in the complex.
We'll start with three issues to build things up, all written by Frank Tieri. The Ruins of Ravencroft: Carnage #1 will be about the rebuilding of the institute and the discovery of long-hidden secrets from when it was built in the 1600s. The Ruins of Ravencroft: Sabretooth #1 (featuring Wolverine's original costume on the cover) is about Ravencroft during the early 1900s. Then Ruins of Ravencroft: Dracula #1 deals with how the place tied into World War II and the big bad of vampire legend.
This will all lead to a new five-issue miniseries, The Ravencroft Institute for the Criminally Insane. By this point, the place will be rebuilt and John Jameson will be one of the protagonists. Over time, he and the others may see that the biggest danger isn't who's incarcerated, but the very building itself.
Gavin Jasper writes for Den of Geek and feels cheated that we aren't getting Ruins of Ravencroft: Mr. Fish. Read more of his articles here and follow him on Twitter @Gavin4L