News
Spider-Man Origins Will Be Explored in New Marvel Series: Spidey
Just like in the Marvel Spider-Man movie reboot, a new series known as Spidey will show Peter Parker back in high school...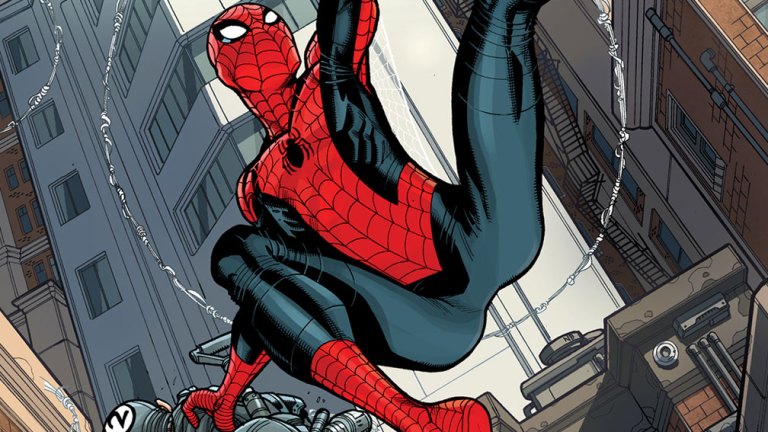 Now updated with additional preview pages!
Marvel is usually pretty good about making sure their biggest cinematic properties have accessible versions in the comic shops that are at least cosmetically similar to the versions you see on the big screen. Now that Spider-Man is joining the Marvel Cinematic Universe, the push for a movie-like Peter Parker in the comics is already underway.
You see, Tom Holland will portray Peter Parker in high school, and that's likely where they're going to try and keep the film franchise for as long as possible. The problem is, the Spider-Man of the comics is somewhere between the ages of about 25-28, and the new Amazing Spider-Man series launching as part of the All-New, All-Different Marvel initiative is sticking very much to the current Spider-Man continuity.
What's more, Ultimate Spider-Man, the title that once told the adventures of a high-school aged Peter Parker at the start of his career is kaput, with even that universe's Peter Parker successor, Miles Morales, now folded into the "main" Marvel Universe. 
Confused yet? Don't be. It doesn't matter. Spidey #1 is coming on December 2nd from Robbie Thompson and Nick Bradshaw, and the ongoing series will tell the tales of Peter Parker's early days…yet again.
Here's the official synopsis:
Today, he's the world's greatest super hero. But long before he swung from rooftops as the Amazing Spider-Man, he was a super powered teenager who knew that "with great power must also come great responsibility." Today, Marvel is pleased to present your new look inside Spidey #1 – the new ongoing series from fan-favorite writer Robbie Thompson (Silk, Venom: Space Knight) and blockbuster artist Nick Bradshaw (Wolverine and the X-Men, Guardians of the Galaxy)! Class is in session as these two explosive creators take Peter back to school for a classic and iconic take on the Spider-Man mythology. Familiar faces and characters populate Peter Parker's world as he balances his double life as high school student and the high-flying, web-swinging new hero Spider-Man!
"Everyone remembers their FIRST Spider-Man comic," Marvel Editor-in-Chief Axel Alonso said in a statement. "Spidey aims to be perfect as someone's first Spider-Man comic, or their one thousandth. We're not looking to re-tell stories here. What Robbie [Thompson] and Nick [Bradshaw] have put together is an exciting new take on Spider-Man at his arguably most iconic incarnation, and will feel fresh to new and old fans alike."
"Out of the 700+ issues of Amazing Spider-Man" Spider-Man Editor Nick Lowe added, "Peter Parker was only in high school for thirty issues! Stan and Steve covered a lot, but there's a lot of the high school and early super hero experience still on the table."
Check out some preview art. And totally dig that groovy Spidey logo, which recalls the Spidey Super Stories comic that was actually an Electric Company tie-in in the '70s!