News
Spider-Man: Homecoming – Zendaya Shoots Down Mary Jane Rumor
Disney star Zendaya talks about the rumor that she's secretly playing Mary Jane in Spider-Man: Homecoming.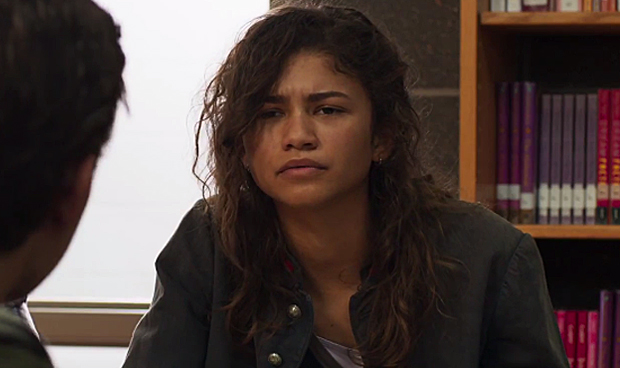 Disney star Zendaya seems to be trying really, really hard to convince the fandom that her Spider-Man: Homecoming character Michelle is NOT actually the definitive love interest of the Wall-Crawler, Mary Jane Watson, as rumors have long-suggested. Despite some wordplay, she seems to be actually declaring that said rumor is untrue.
Should we believe her?
The latest example of Zendaya's Spider-Man: Homecoming Mary Jane rumor debunking took place on a red carpet interview at the recent 2017 MTV Movie & TV Awards. When asked the 800-lb. gorilla of a question regarding the Michelle/Mary Jane connection, Zendaya states:
"My character is 100 percent Michelle, that's her name. I promise you I'm not lying…She's a different character. This a character that I can have fun with and really create what I wanted to make her and the director [Jon Watts] had a lot of really cool ideas about how to make her weird and interesting and cool."
Perhaps in the spirit of MTV's gender-neutral awards, Zendaya's character Michelle – seen in the various trailers and preview clips – walks a line of androgyny, presenting herself as a tough, no-nonsense tomboy high school student who seems to be watching the suspicious actions of Peter Parker with a keen eye, implying some sort of awareness of his costumed, web-thwipping, wall-crawling activities as Spider-Man. 
"She says weird things at the wrong time," Zendaya added, "but I think that's why people like her. She's like my spirit animal, how I feel on the inside."
Nevertheless, Spider-Man: Homecoming stands as an opportunity to properly introduce Marvel's main hero to the Marvel Cinematic Universe via cooperation with rights holders at Sony Pictures. However, since it's also the third distinct film franchise iteration to exist within the short span of a decade, director Jon Watts had his work cut out for him in a major way, especially regarding Spider-Man's love interest – previously Kirsten Dunst as Mary Jane in director Sam Raimi's Spider-Man film trilogy and Emma Stone as the tragedy-destined Gwen Stacy in director Marc Webb's duo of The Amazing Spider-Man films – who this time around will be Laura Harrier's Liz Allan.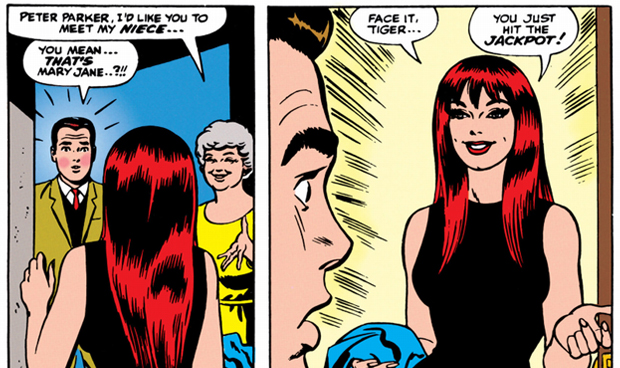 Yet, with Zendaya, a glamorous Disney actress and pop star, cast to play Michelle, a female character in Peter's life conspicuously sporting a first name that starts with "M," rumors were sparked – with potent backing – that Michelle will, in fact, turn out to be Mary Jane. Indeed, Zendaya, possibly coached by the superb secret keepers at Marvel Studios, chooses her words carefully in her denial. Thus, the (extremely likely) possibility that she's lying or misleading would simply reflect a cat-and-mouse game with the media to patch leaks that are typical of the current comic book movie craze.
Consequently, it's hard not to believe that Zendaya's installation in Homecoming is a pseudonym-sporting, slow-burning device designed to facilitate the film series version of the famous full-face reveal of Mary Jane as a blind date Peter initially scoffed at in 1966's The Amazing Spider-Man #42 in an iconic issue-ending panel that was the culmination of over a year of teases and references. Indeed, "Michelle" could eventually undergo an Eliza Doolittle-like reinvention leading to a reveal that her name was a rebellious alteration to "Mary Jane."
Spider-Man: Homecoming might not get around to definitively revealing the identity of Zendaya's Michelle, but it will showcase some spectacularly amazing action when the film hits theaters on July 7.