News
Spider-Man Confirmed for Avengers 4
Marvel Studios head Kevin Feige confirmed that Tom Holland's Spider-Man will also appear in Avengers 4.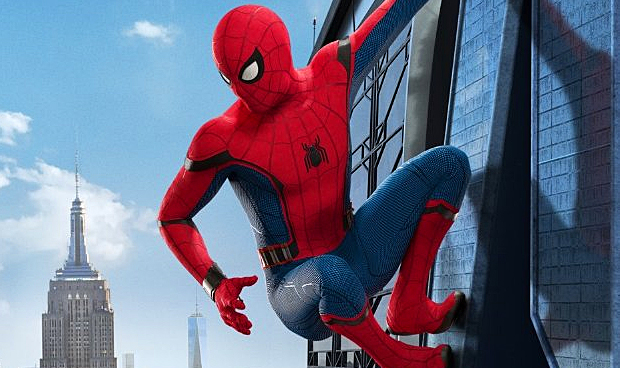 It appears that Tom Holland's current version of Marvel's Underoos-sporting, web-slinging mascot Spider-Man is staying in the Marvel Cinematic Universe for the foreseeable future. The news comes after recent reports of grandiose plans by Sony for Spider-Man spinoff movies cast a small shadow of doubt on the character's continuing MCU presence.
In an interview with THR, Marvel Studios president Kevin Feige confirmed that Tom Holland's Spider-Man is, indeed, booked as far ahead as the MCU's untitled Avengers 4, which is scheduled for release on May 3, 2019. "That's as far as it goes for now," Feige said.
Some might wonder why the sure-thing idea of Spider-Man continuing to appear in these money-printing projects is "news." However, reports in the past months indicated that Sony was shifting focus to non-MCU Spider-Man spinoff projects, recalling plans going back nearly a decade, centering on signature comic characters like A-list antagonist Venom, the collective of Spider-Man-hating rogues The Sinister Six and the sartorially-shiny femme-fatale Silver Sable. While Feige's confirmation seemingly mitigates fears of an early MCU exit by Spidey, his curious caveat of "for now" may just keep the anxiety alive – for now. When asked why Marvel wasn't involved in said spinoff project, Feige explains:
"We had a very particular plan about Spidey himself."
With some hints of diverging visions for Spider-Man between Marvel and Sony, the possibility remains that a Spider-Man MCU exit could see Sony take their proverbial ball and go home with their own projects after the Wall-Crawler's appearance in Avengers 4. That film will be a direct follow-up film to the team-up of MCU heroes (which includes Spidey) to fight the Infinity Gauntlet-wielding Mad Titan himself Thanos (Josh Brolin) in 2018's Avengers: Infinity War. By the time 2019's Avengers 4 hits, Spider-Man's solo debut in this summer's Spider-Man: Homecoming will be long in the books and its unnamed, already-greenlit sequel will be around the corner that July. Thus, Sony might just reassess Spidey's continuing MCU presence if Homecoming proves to be an autonomously bankable franchise.
At least, for now, Feige's words have anchored Tom Holland's Spider-Man for both parts of the MCU's culminating cosmic clash in 2018's Avengers: Infinity War and its untiled 2019 follow-up. Of course, the character, who effectively stole the show in Civil War, will experience the ultimate test outside of his high-school exams, when he becomes the centerpiece of a solo movie in Spider-Man: Homecoming, which hits theaters on July 7.