News
Snagglepuss Returns as Gay Playwright in The Snagglepuss Chronicles
Here's the lowdown on DC's politically charged (and way timely) Snagglepuss reboot.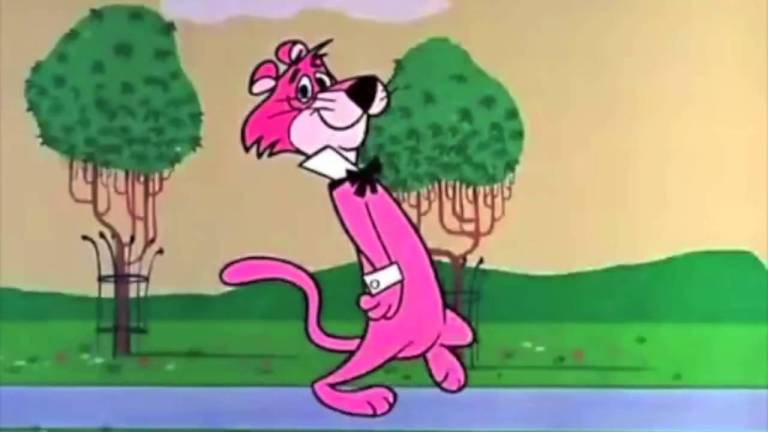 It was back in February that we told you about DC Comics' plans to launch a bold reboot of Hanna-Barbera's Snagglepuss from The Flintstones' Mark Russell that reimagined the flamboyant mountain cat as a gay Southern playwright living and working in 1950s New York City (the debut story appeared as a backup tale in the debut issue of this past summer's Suicide Squad/Banana Splits Annual). As someone who has repeatedly gone on record here at Den of Geek about his love for dynamic creative reboots of established characters, the six-issue miniseries Exit Stage Left: The Snagglepuss Chronicles is like catnip to me, but it sounds like its going to interest readers everywhere who turn to comics to see social truths reflected back at them when the first issue hits in January.
In an interview with The Hollywood Reporter, Russell describes how his take on the character has Snagglepuss living and working as a closeted artist in pre-Stonewall NYC. Further complicating matters is the rise of McCarthyism, which spurs his inner activist as he embarks on a crusade to "stand up for people who otherwise would be shoved under the stairs in this time of great national paranoia in the Red Scare mentality."
The Snagglepuss you're used to, he isn't. Fortunately.
Exit Stage Left: The Snagglepuss Chronicles is already shaping up to be one of 2018's most interesting — and, given our current political climate — necessary titles. This relevance to what is happening in the headlines isn't lost on Russell, who tells THR that themes of "marginalizing minorities and immigrants, using fear of military threats to make people go along with abuse" reverberate through history and "never seem to go away, so unfortunately, when you're writing about these things, they will always be timely or relevant." Sad truths, but truths nonetheless.
Snagglepuss first debuted in 1959, a time when LGBT rights were sadly still ages away from being a part of the cultural conversation. As high-concept as this book will be (again, having Snagglepuss being a Tennessee Williams-esque theater scribe is brilliant), the main takeaway from the Hollywood Reporter piece is how the comic — featuring art from Mike Feehan — will speak to the experiences of those who have been and continue to be pushed aside by society and politics, feelings that are tragically on the rise again these days. To have Snagglepuss acting as a voice for the disenfranchised is a lot to expect from a character best known for lamenting "heavens to Murgatroyd" in times of crisis, but given Russell's established ability to give depth to previously lightweight cartoon characters as chronicled in his Flintstones work, we're convinced that he is more than up for the job.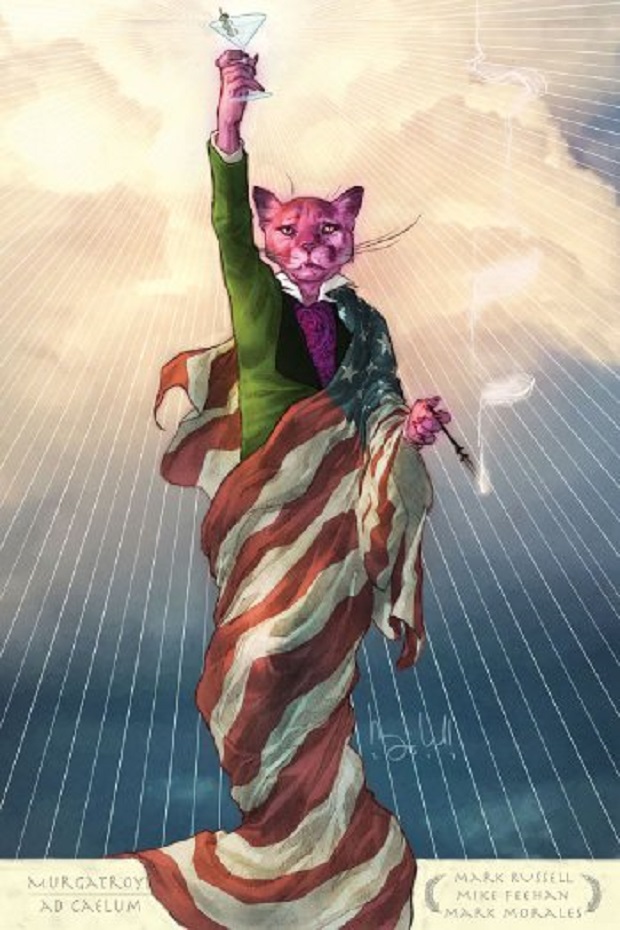 We will have much more on Exit Stage Left: The Snagglepuss Chronicles when it hits stores in January. One can only imagine what the political climate will be like then, so chances are we will need this comic more than ever.
Read the full Den of Geek NYCC Special Edition Magazine right here!