News
Shazam Takes on Black Adam and the Seven Deadly Sins
Billy Batson rounds out the Shazam Family for his battle with Black Adam and the Deadly Sins.
Shazam is turning in one of my favorite villain team ups of all time. I can think of other rogues galleries that might make me lose my mind harder, but pound for pound, putting the Seven Deadly Sins, Dr. Sivana, Mr. Mind, and Black Adam on the same page is almost guaranteed to make me excited. 
Dr. Sivana is pretty much my ideal mad scientist. He's as arrogant as any other villain in comics, and when that's done well, it's perfection. If you peel away Sivana's self regard, he can actually be a pretty capable villain, but his ridiculously high opinion of himself always gets in the way and leads to his defeat. 
Black Adam is surprisingly one of my favorite characters in all of comics because of his versatility. He's a more capable bruiser than Billy with a foot knowingly in the magical realm in a way that Billy usually doesn't get to be. He's also usually expressly political, which lets him drift back and forth between villain and antihero. You can justify a LOT of his bad behavior as making tough choices to protect Khandaq, and that adds a layer of nuance that takes him beyond the cartoonish villainy that his colleagues in the Shazam Rogues so gleefully traffick in.
And speaking of cartoonish villainy, Mr. Mind is a megalomaniacal time-eating glow worm. I know there are a lot of sentences that trigger this reaction in me, but that right there is one of the reasons I love comics so much. 
Geoff Johns and Dale Eaglesham (with help from Marco Santucci and Scott Kolins, this issue) are giving me literally everything I want, along with some really awesome depictions of the Seven Deadly Sins. I love the designs for all of them, but especially Lust in the straightjacket and Envy in the green formal wear with four arms – these are inspired, and a little outside the norm from what I usually see when artists personify those sins. In this preview of Shazam #9, the Sins and Black Adam take on Shazam, Mary and Billy's newly Shazammed father, progressing  a story that looks like it's going to end with some pretty big changes to magic in the DCU. Here's what DC has to say about the issue.
SHAZAM! #9 written by GEOFF JOHNS art by DALE EAGLESHAM cover by MARK BUCKINGHAM variant cover by KAARE ANDREWS After their terrifying adventure through the Darklands, Billy and the rest of the Shazam family find themselves going over the rainbow and through the looking glass into the upside-down, topsy-turvy world of the Wozenderlands! It's a magical, multicolored metropolis where it's always time for a cup of tea, a game of croquet, or even a stroll down the Blue Brick Road—but it's also ruled by the mysterious Wizard of Wozenderland, desperate for the power of the six champions!
And here are some really nice pages. Take a look!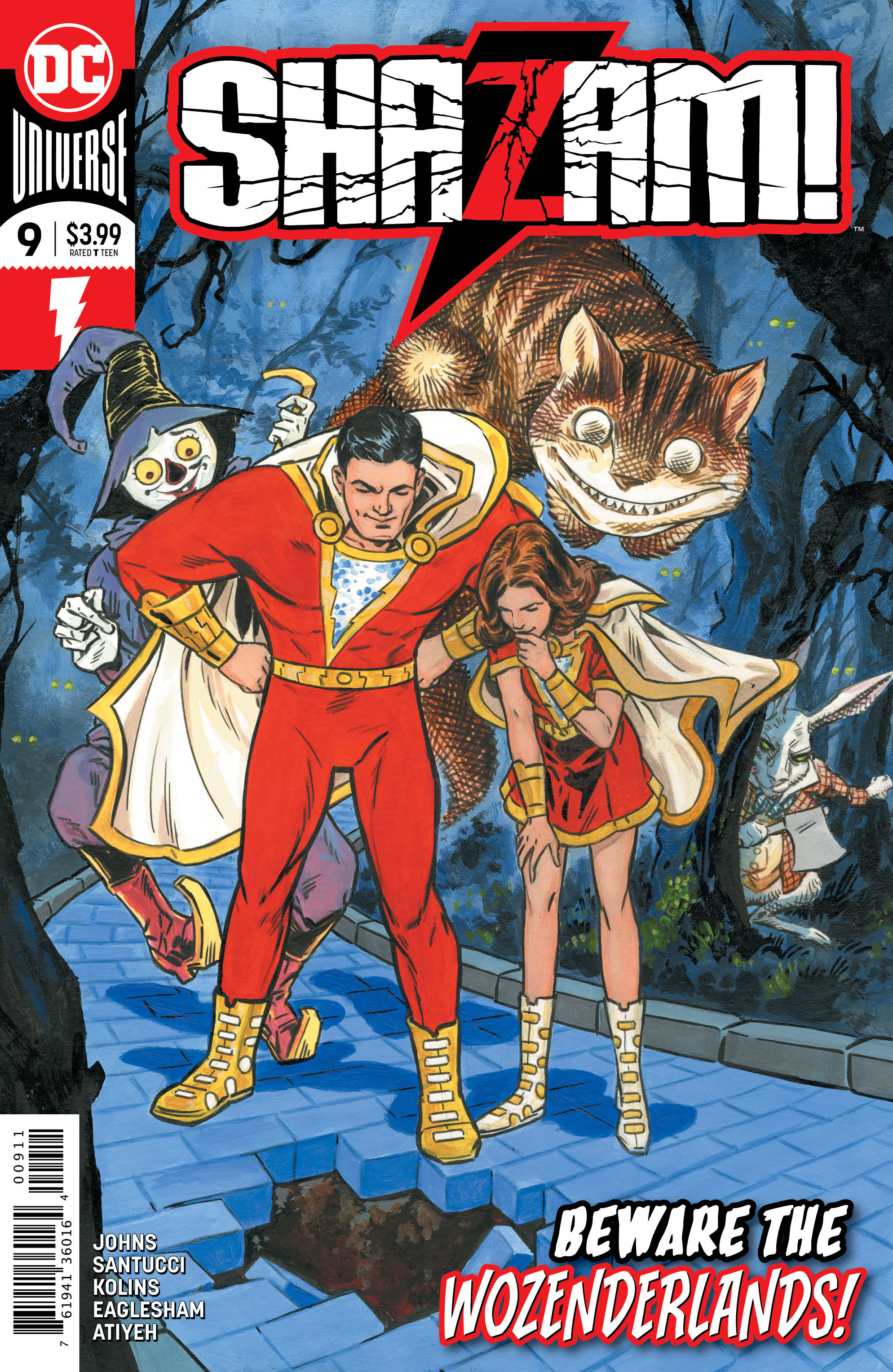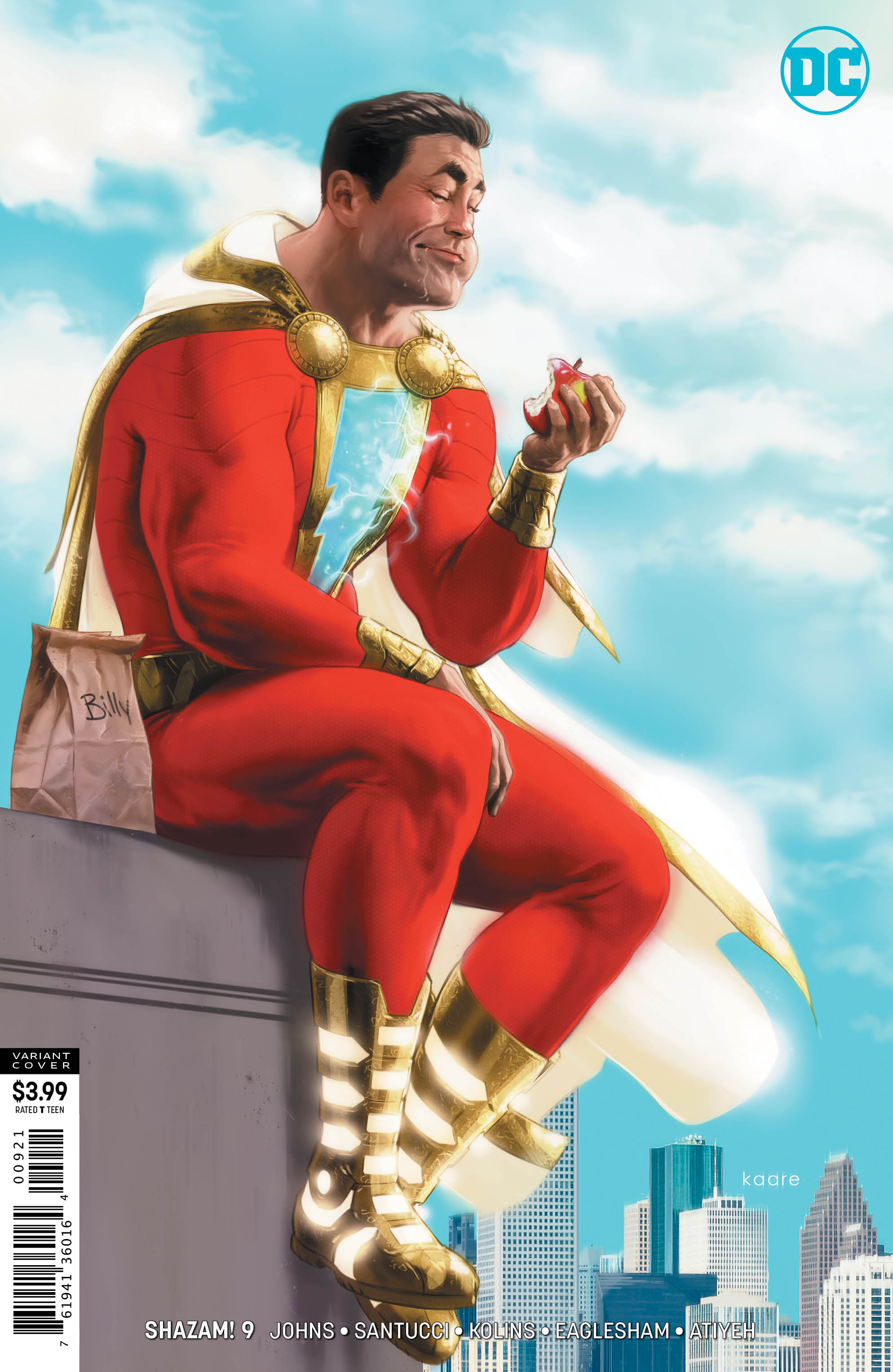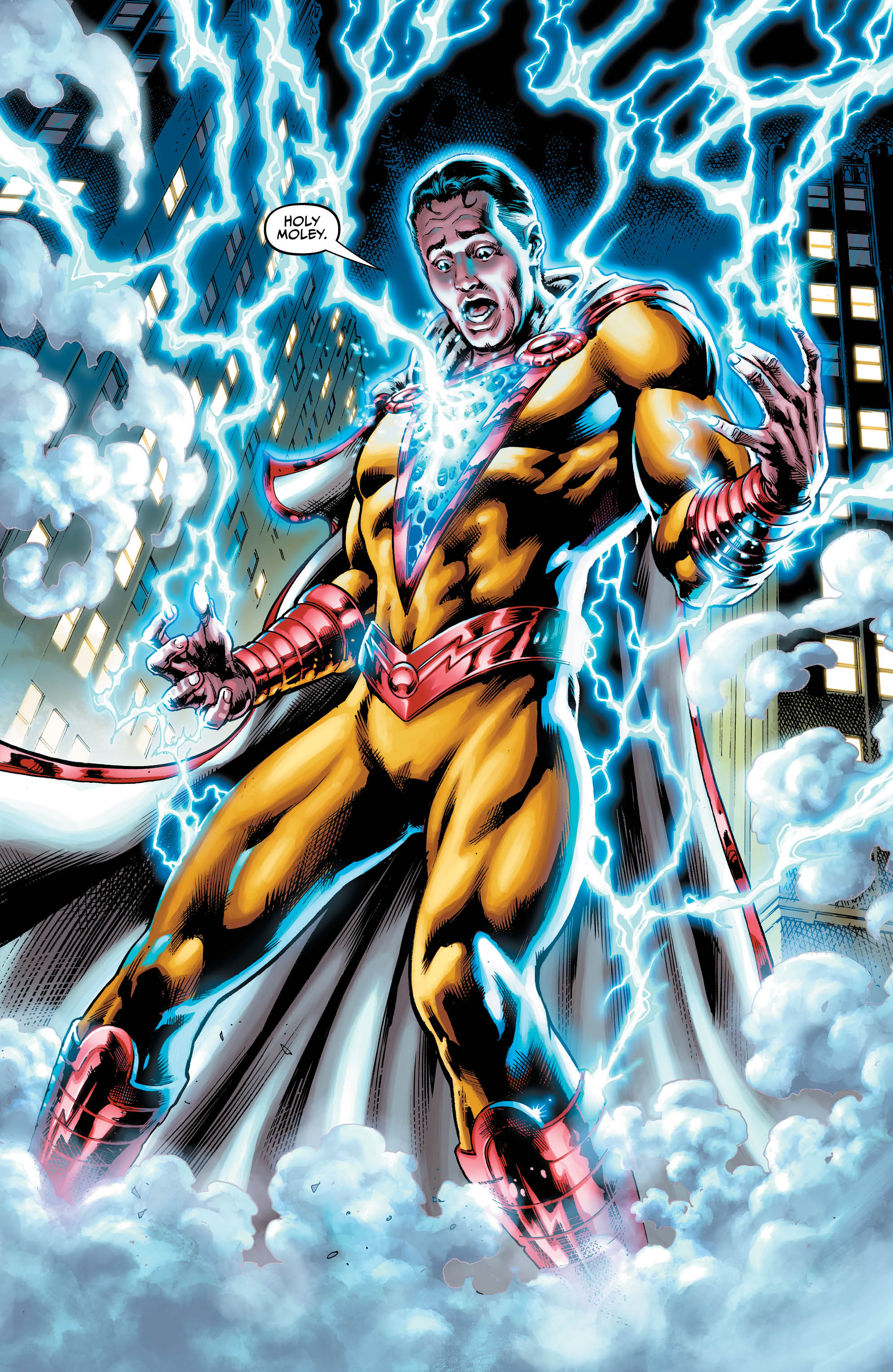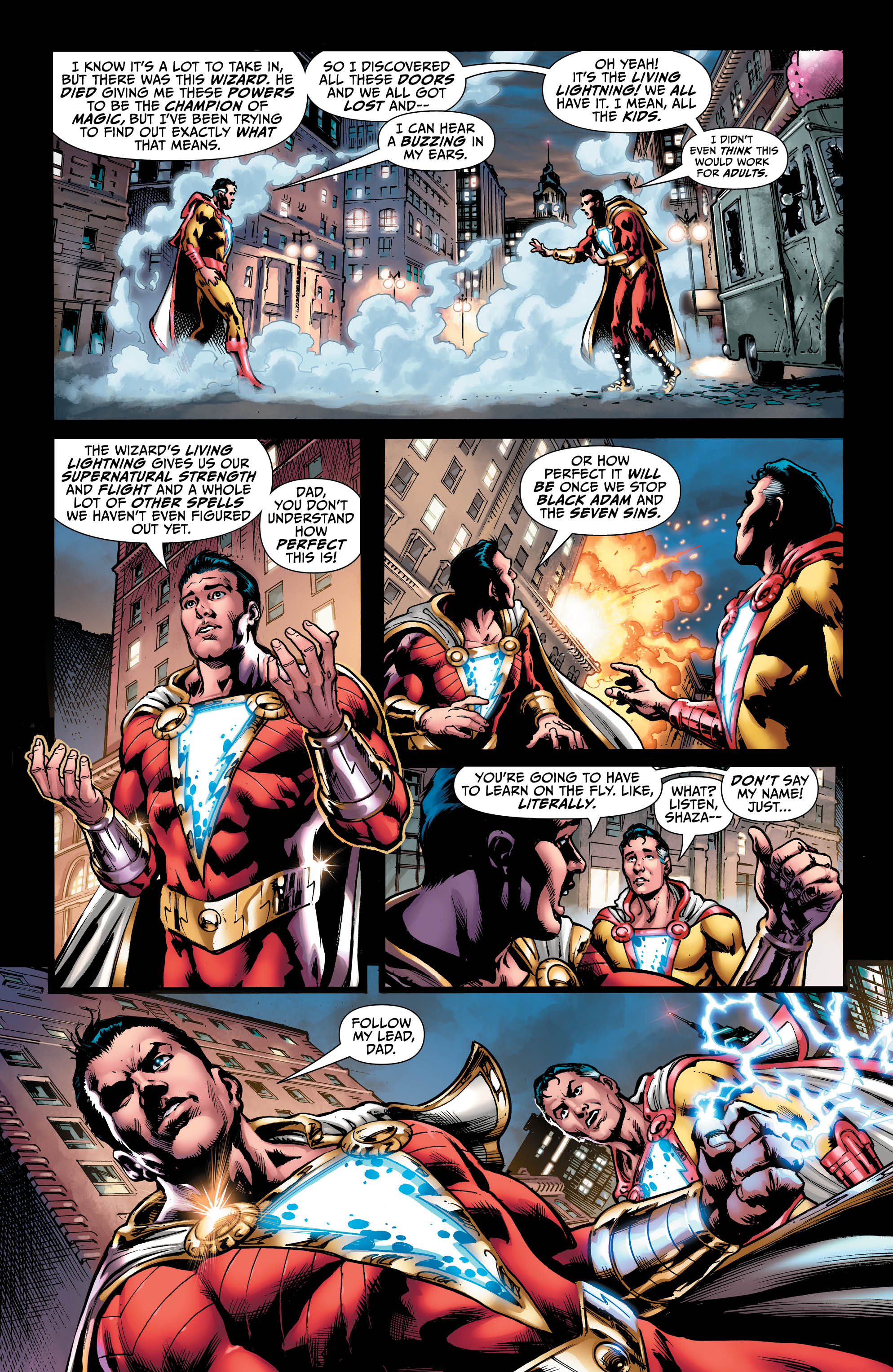 Read and download the Den of Geek Lost in Space Special Edition Magazine right here!