News
Shazam Movie Will Be Full of "Hope, Optimism, and Fun"
Fans of the original Captain Marvel should be happy about what's being said about the Shazam movie with Dwayne Johnson as Black Adam.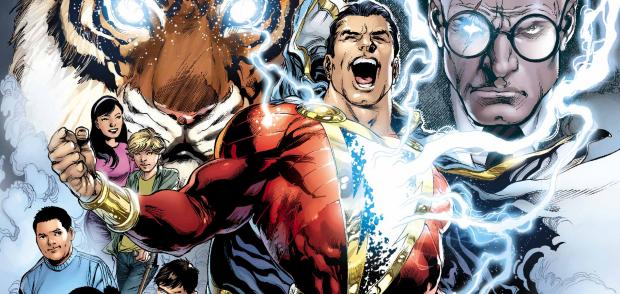 Almost lost in the noise of the upcoming DC superhero movie schedule is the Shazam movie. The story about a young boy gifted with the powers of six mythological gods and heroes when he says a magic word seems a little out of step with the usual superhero movies of the day, but that might just be why it's so important. Shazam is still some time off from production, but it has had Dwayne Johnson attached as the film's antagonist, Black Adam, for almost three years with Darren Lemke (Turbo) working on a draft of the script.
While things have been quiet on the Shazam movie front recently, but don't be fooled. Despite his increasingly busy schedule, Dwayne Johnson remains enthusiastic about playing Black Adam. And perhaps more importantly, he understands what needs to be at the core of a movie about a kid who gains super powers by saying one magic word.
And DC Films co-chair Geoff Johns followed it up…
— Geoff Johns (@geoffjohns)
January 12, 2017
If nothing else, this is encouraging because it shows that DC Films isn't looking for a "one size fits all" approach to their superhero movie universe. What works for Batman certainly won't work for Shazam. And when even the "villain" of the movie is keen on making sure this is the tone they adhere to, it's a good sign. This lines up nicely with some of the things producer Hiram Garcia said to ComicBook.com last May. Mr. Garcia promised that the movie "can be grounded and have real stakes but can still be fun. That's the place we always want it to come from…There's no reason that there should ever be a version of this story told that's devoid of that."
I've been keeping a close eye on the Shazam movie, myself, and while I haven't read any of the most recent work by Darren Lemke, I can say that earlier drafts of the project from different points in its development also made a real effort to keep the sense of innocence around Billy Batson and his superheroic alter ego. 
Shazam is currently scheduled for release on April 5th, 2019.