News
Shazam Movie: Toby Emmerich Talks Tone, Justice League
So much for "no jokes." New Line's Toby Emmerich says that the Shazam movie will "have a sense of humor." Good.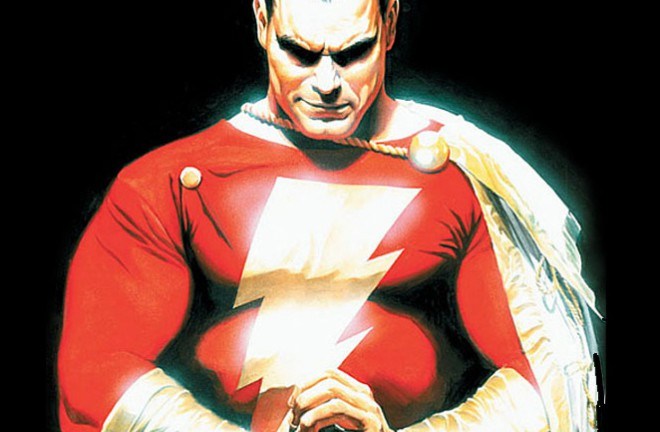 This is something of a relief, but shouldn't be a surprise to anyone who has followed the saga of Captain Marvel and Shazam over his 75 year history (yes, he's been around nearly as long as Batman and Superman). The Shazam movie will not be a humorless affair, it seems, after all. After the announcement that Dwayne "The Rock" Johnson will play Black Adam, New Line President Toby Emmerich promised that Shazam "will have a sense of fun and a sense of humor," but also cautioned that "the stakes have to be real."
We can accept that. Despite some cosmetic similarities, Shazam isn't Superman, and he's certainly not Batman. The core concept, that of a young boy who finds himself gifted with the powers of six mythological figures when he says the magic word (wait for it), "Shazam," is best treated with a lighter, more optimistic touch than Warner Bros. has appeared to favor with their recent superhero movies.
"It feels to me like Shazam will have a tone unto itself," Emmerich continued. "It's a DC comic, but it's not a Justice League character, and it's not a Marvel comic. The tone and the feeling of the movie will be different from the other range of comic book movies."
That last bit is intriguing, as well. It seems to indicate that Shazam and friends won't factor into the Justice League movie. Sensible enough, considering that he's never really been a traditional member of the team in the first place (there have been exceptions, of course), and that Batman v. Superman: Dawn of Justice is going to have a hard enough time introducing its own characters before powering on to a Justice League movie, well…maybe it's best that Shazam do its own world building.
As for the Rock as Black Adam? "Black Adam is a complex character," he said. "The villain in superhero movies is often, I think, what makes the movie. And I thought Dwayne's take on the character, and the way that he saw Black Adam, was really compelling and fun."
Shazam stars Dwayne "The Rock" Johnson as the villainous Black Adam. Darren Lemke (we'll next see his work on the Goosebumps movie) is writing the screenplay. There's no release date set, but there's an "untitled DC film" on the Warner Bros. schedule for August 5th, 2016. We could think of worse times to say the magic word.
Source: Entertainment Weekly
Like us on Facebook and follow us on Twitter for all news updates related to the world of geek. And Google+, if that's your thing!