News
Shane Black Drops Some Hints About his Doc Savage Movie
Iron Man 3 director Shane Black has some interesting words to say about his upcoming Doc Savage feature film.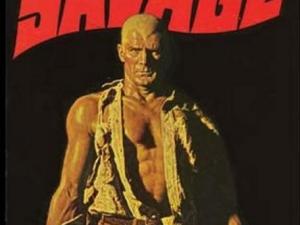 Doc Savage is a natural for film, but somehow has only had one big screen adventure, and a rather uneven one at that. But the character who is the inspiration for everyone from Superman to Indiana Jones to the Fantastic Four is finally getting a new lease on Hollywood life thanks to Iron Man 3 director, Shane Black. Black spoke to Collider about his plans for Doc Savage and friends, and it's clear he has a very clear vision about his approach.
"Doc Savage is a personal film to me," said Black, "It's a 1930s pulp character so it hasn't been around for 75 years or so, but people if they're introduced to it they'll get to know, hopefully, what I came to love as a kid. I've read those series for 43 years and always wanted to figure out how to crack it."
Of course, the big question whenever a Doc Savage revival is close at hand is whether to modernize the character or not. Black's got that under control, too. "We're shooting it as though it's in the 30s, including all the Capra-esque elements of 1930s films like You Can't Take It With You. The idea of 'What if Jimmy Stewart were a stone-cold killer?' basically. It's that kind of combination which we enjoy."
However, before Doc Savage fanatics (yes, they're out there…they include this very writer) jump all over Mr. Black for his "stone-cold killer" comment, Black later reached out to Collider to clarify his statement. "Doc Savage had the abilities of a fighting machine but truly the soul of a pacifist. He always tempered his violent skills with kindness and a social conscience, preferring never to take human life. So, um,  perhaps my quote should have more accurately read, 'potential'  killer."
You can read more from Shane Black about Doc Savage (as well as check out a short video interview with him) over at Collider!
Like us on Facebook and follow us on Twitter for all news updates related to the world of geek. And Google+, if that's your thing!