News
SDCC Exclusive Deadpool Wooden Puppet Revealed
If you're heading to San Diego Comic Con on July 20-23, this Deadpool wooden push puppet might be up your alley.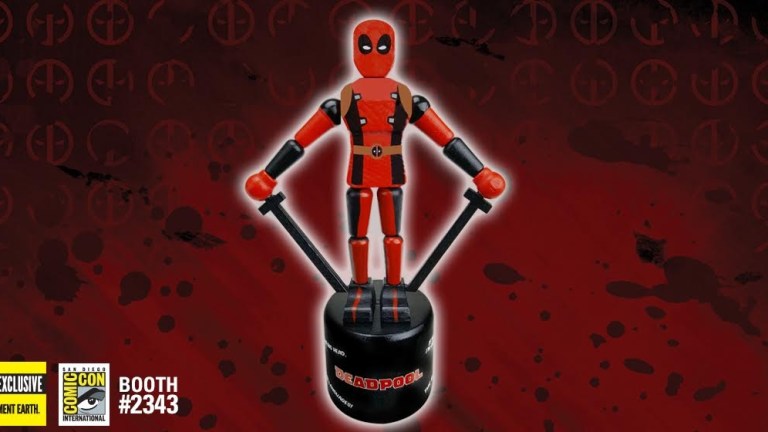 San Diego Comic Con is just two months away and like every year, there are always those special pieces of merch that are con-exclusive. If you want it, you better be there or have a friend who will be there who owes you a favor. Heck, that's how I have my prized Shockmaster action figure.
This time around, Entertainment Earth has their own exclusive product in the form of their Deadpool Wooden Push Puppet. 
Just look at this little guy.
Barely visible in the photo, there are some quotes from the Merc With A Mouth inscribed on the base!
§  "Yeah? Well you have a big head. No backsies."
§  "I can say Chimichanga in seven languages!"
§  "If you don't let me go, I'm gonna lick your hand."
§   "I've been besmirched! This besmirchment will not stand!"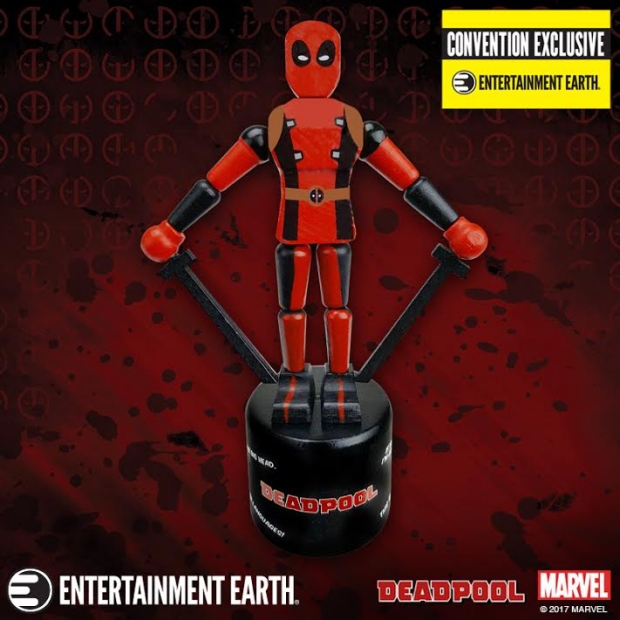 At five-inches tall, this floppy throwback puppet will be in limited release. There are only 492 of them in the production run, each numbered with a holographic sticker. You can pick them up at Entertainment Earth's booth, #2343.
If you're a Deadpool fan and can't make it to SDCC, Entertainment Earth has plenty of other products for you to look at, too!