News
Rocket Raccoon #1 Coming From Marvel in July! Check Out The Previews
Guardians Of The Galaxy member, Rocket Raccoon, is getting his own series from Eisner award winning writer and artist, Skottie Young.
Just how much is Marvel banking on Guardians of the Galaxy blasting its way into your heart? This much! Rocket Raccoon #1 is coming, courtesy of writer and artist Skottie Young. So, not only is the inexplicably most anticipated superhero movie of the year going to feature a talking alien raccoon with a taste for heavy weaponry, there will also be an ongoing Rocket Raccoon series! And yes, that does appear to be Groot involved in a wrestling match.
Before we let you dig into Marvel's official word on this bit of brilliance, we'd like to remind you all that Rocket Raccoon's creator, Bill Mantlo, is in poor health, and his ongoing care is quite expensive. You can learn about this situation (as well as how you can donate) via this link. 
As defenders of the cosmos go, Rocket Raccoon has faced his fair share of galactic battles. He's been a hero to the weak, a champion of the good, a protector to the innocent, and  a heartthrob to many intergalactic species across the cosmos. But is he ready to be a raccoon on the run?!? Rocket's high-flying life of adventure and heroism may soon be a thing of the past when he becomes framed for something he didn't do! And the authorities aren't the only ones hot on his TAIL! (Yeah, we went there.)                                                               

"I figure that a guy like Rocket, with his attitude, has swindled his way over many planets and charmed many ladies," says writer/artist Skottie Young. "He's racked up a militia of ex-girlfriends I'm dubbing the Exterminators. They're all fed up and they've decided it's time they dish out some payback on his furry little tail."         

With his pal Groot at his side, Rocket will have to blast his way out of trouble (and blast his way into some) if he wants to clear his name. Along the way he'll tussle with some of the fiercest creatures in the known galaxy! But they're about to bite off more than they can chew if they think they can go toe-to-paw against the shortest Guardian with the biggest gun!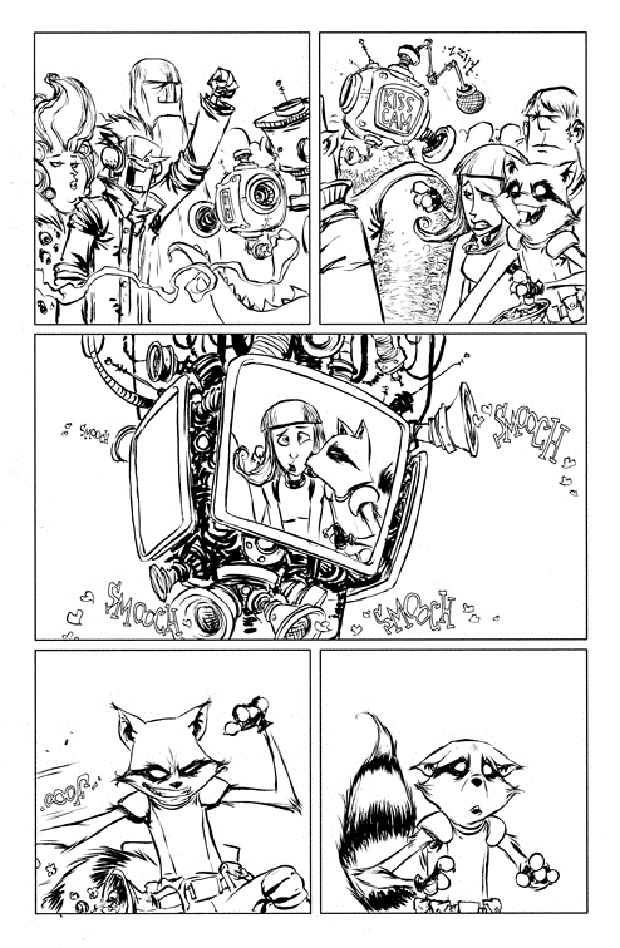 ROCKET RACCOON #1Written by SKOTTIE YOUNGArt & Cover by SKOTTIE YOUNGVariant Cover by DAVID PETERSENOn-Sale This July!
Like us on Facebook and follow us on Twitter for all news updates related to the world of geek. And Google+, if that's your thing!