News
Robotech: Remix Exclusive NYCC Variant Cover (Exclusive)
We've got an exclusive look at a cover for the new Robotech: Remix comic!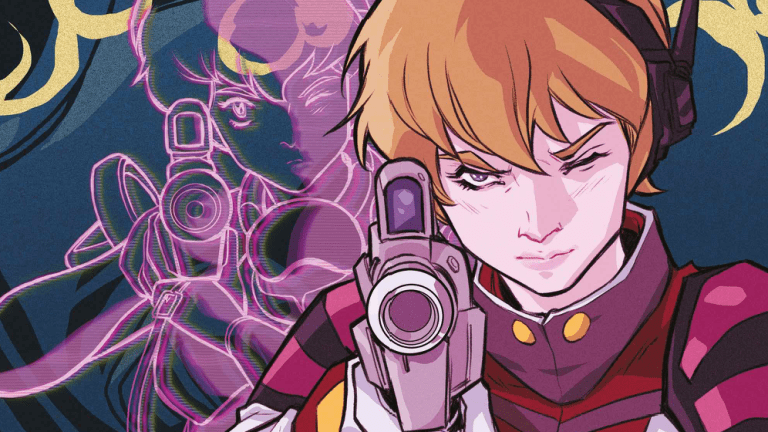 Robotech: Remix is fast approaching and fans are beyond hype. Following up on the events of Robotech: Event Horizon, Robotech: Remix will shift the focus onto Dana Sterling, the main character from the Masters Saga of the franchise. This is the first time in quite a long time a Masters character has gotten the spotlight in a Robotech comic and the fact that it's Dana? All the better, since she has the most potential to be explored, especailly after Event Horizon.
The Dana that will be starring in Robotech: Remix is from the future, well after The Masters Saga and even Robotech: The Shadow Chronicles. The fact an older Dana will now be hanging out with her parents… before she's even born? We can't wait to see all the things that will come with that!
Below we've got an exclusive look at the NYCC cover of the first issue, the virgin variant, which features Dana in a pose reminiscent of the original opening theme song.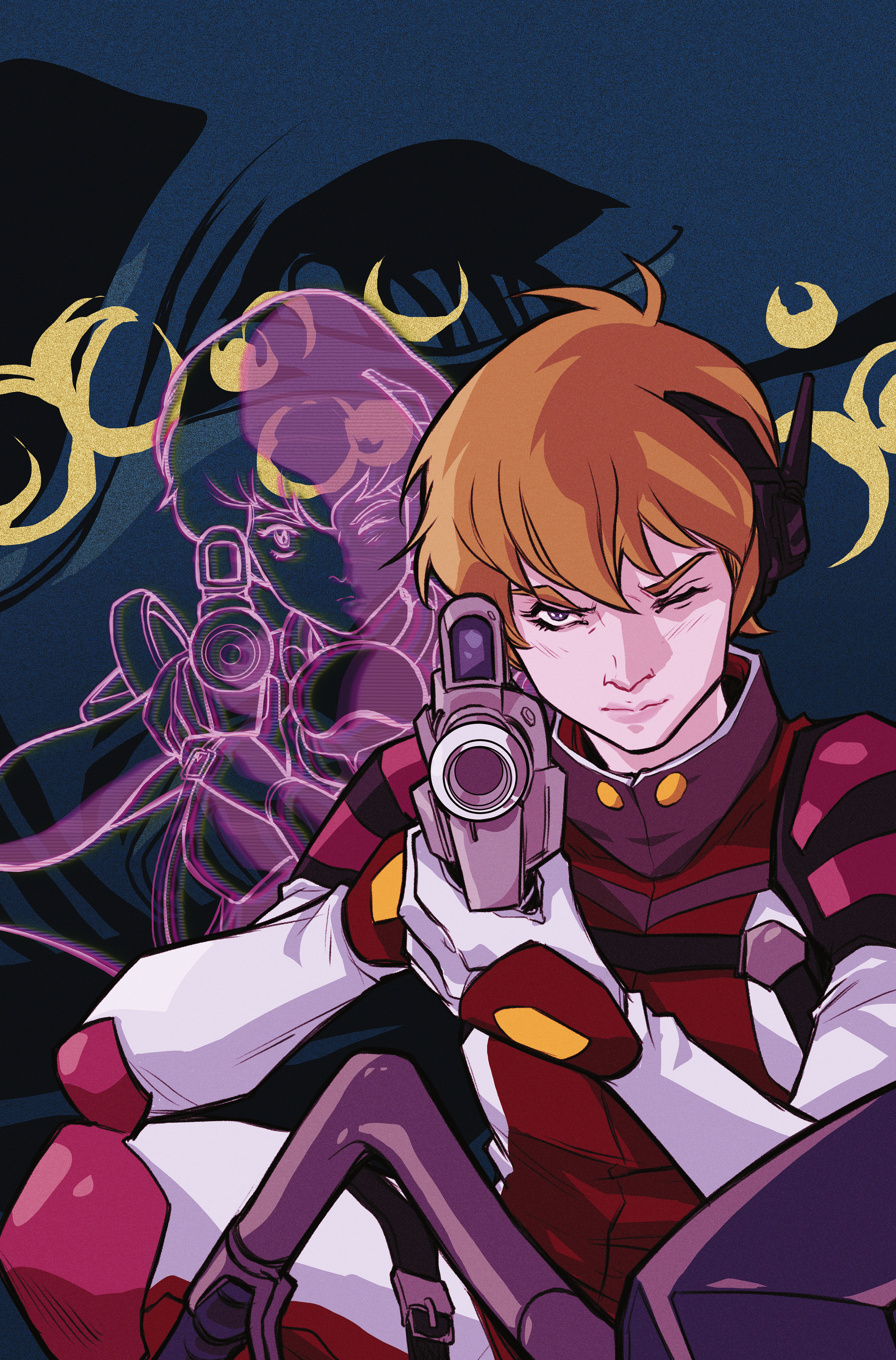 We had seen this cover before but it had the title treatment on it, so to get a clean version? That is beautiful. Karl Kerschl's art is incredible and this would be well worth framing on your wall! Robotech: Remix will go on sale in wide release on October 9, 2019 but you can get a hold of the cover early at NYCC starting on October 3, 2019. It will be available exclusively from Titan's booth, #2142. Writer Brenden Fletcher and Karl Kerschl will be signing there as well, so stay tuned for more details!
read more: Remixing The Robotech Saga
Check out the official description of the comic below.
Robotech is reborn from the ashes of Event Horizon!  In the wake of the Invid onslaught, the SDF-1 rises from the ashes, reborn – fresh adventures and red-hot drama, with beloved characters and iconic mecha. 

New York Times-bestselling new writer Brenden Fletcher (Isola, Motorcrush, Batgirl, Ghost in the Shell, Attack on Titan), and new artist, anime ace Elmer Damaso (Robotech/Voltron, Speed Racer) boot up Robotech: Remix, an all-new series that will take beloved characters and iconic mecha to places fans have never seen before!
Stay tuned to Den of Geek for all things Robotech!
Read and download the Den of Geek SDCC 2019 Special Edition Magazine right here!
Shamus Kelley is a pop culture/television writer and official Power Rangers expert. Follow him on Twitter! He also co-hosts a Robotech podcast, which covers the original series and the new comics. Give it a listen! Read more articles by him here!