News
Robotech: Remix Designs Show Off New Cast (Exclusive)
The new Robotech comic coming in October has a new cast that includes some familiar faces... and a new mecha!
The Robotech comics are about to shake things up in a way only this franchise can. With the current Robotech comic set to end at issue 24, Titan Comics will debut a new comic in October. Robotech: Remix, written by Brenden Fletcher and drawn by Elmer Damaso, wil heavily focus on the Masters Saga character of Dana Sterling. As Den of Geek previously reported, the comic will follow up on the events of the current comic with Dana as a fish out of water (and time) in the Macross Saga. 
She won't be alone however. In an exclusive for Den of Geek we were provided with official concept designs for Robotech: Remix by Elmer Damaso (who did both the designs and colors). Below we have the full cast!
From left to right we have Dana, Max, Miriya, Rick, two unknown characters, Little Bowie, Little Louie, another unknown character, and Aahna. Aahna has appeared in part 1 of the "Curtain Call" story that's running as a backup in the current comic. She's a minor character there but, according to Fletcher, she'll be playing a big role in Robotech: Remix! Let's also see some close ups on the characters!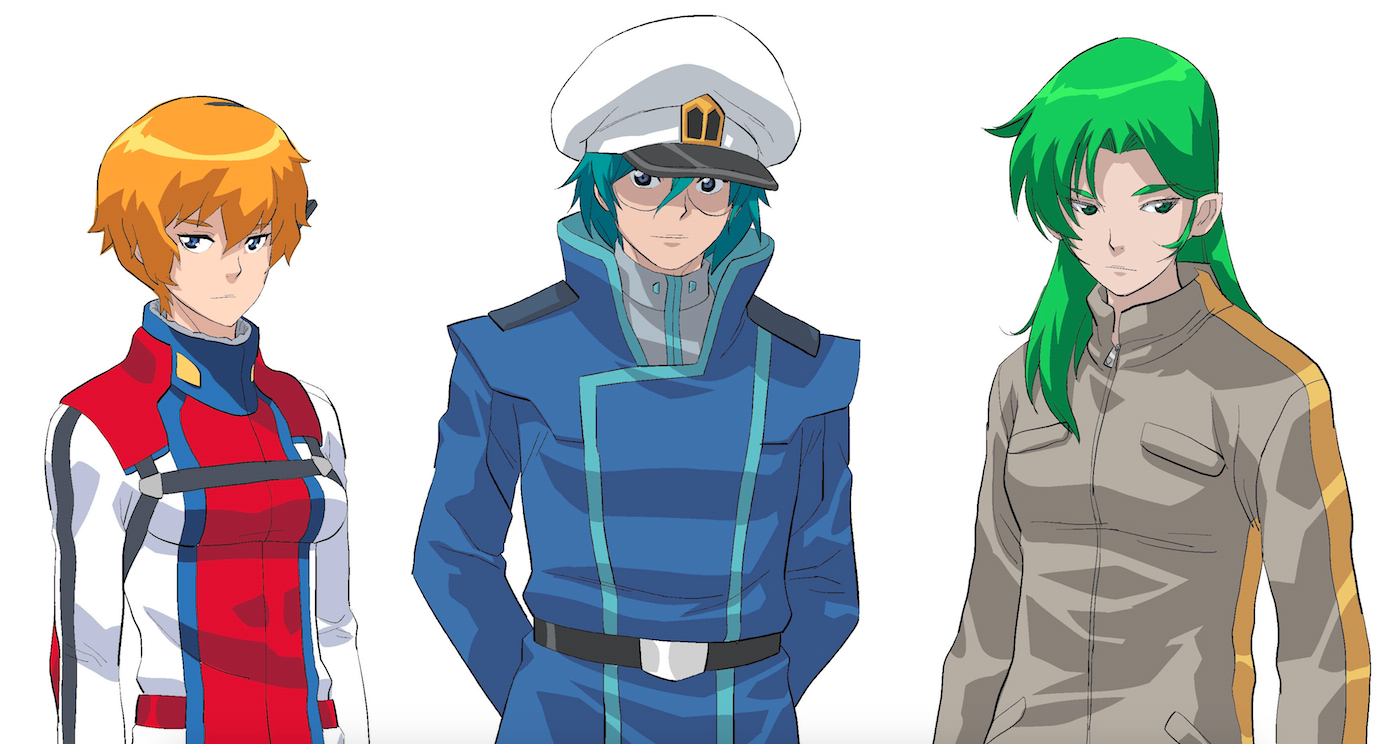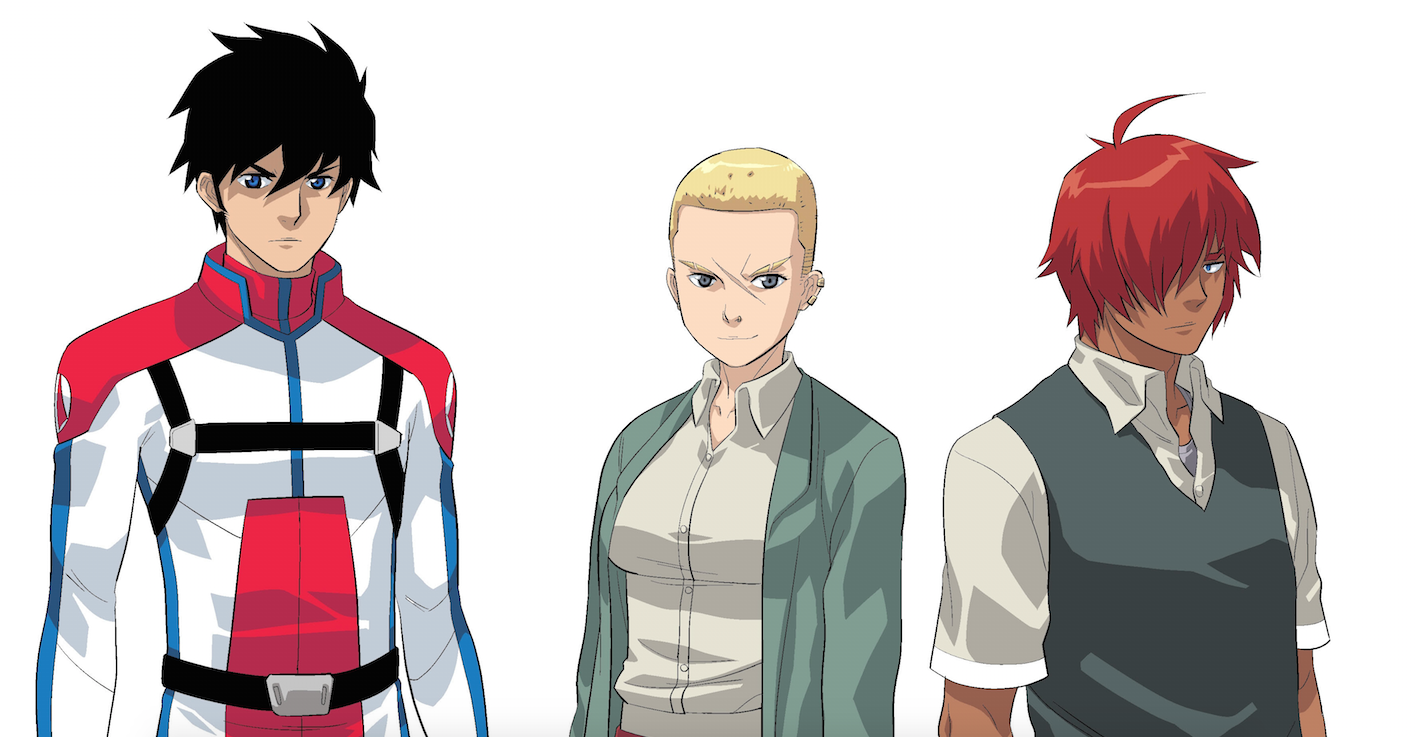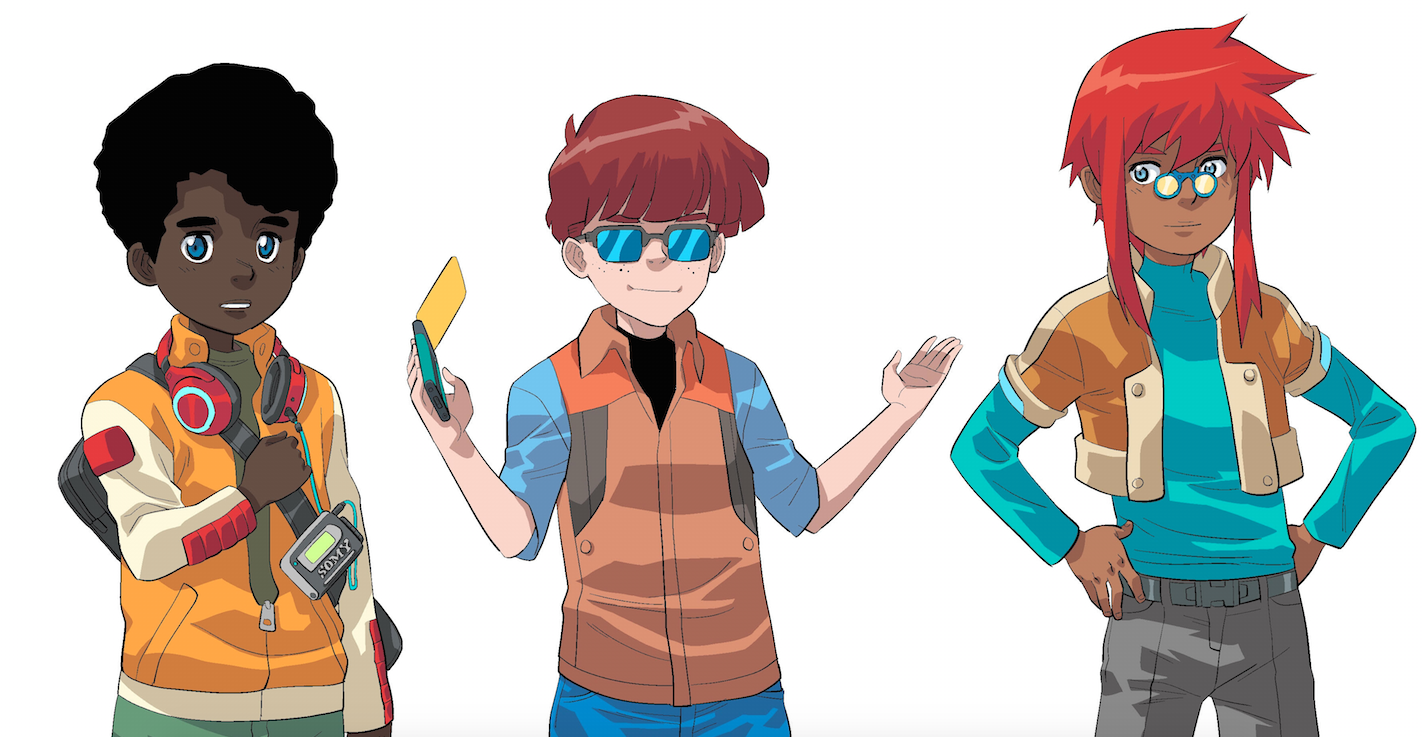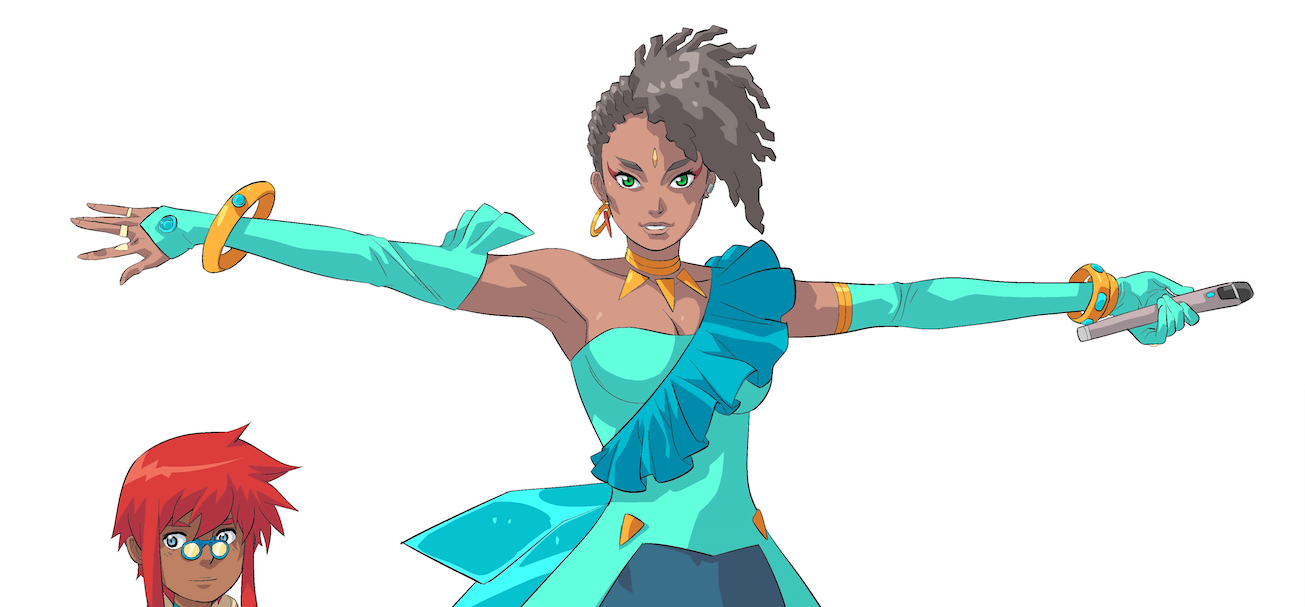 Also just… Little Bowie and Louie are ADORABLE! We've already seen Little Bowie in "Curtain Call" but Little Louie? Maybe we'll see him talk about how ion guns don't rupture. According to Fletcher the designs are subject to change and not final art. Still though, from what we're seeing this is incredibly exciting! The Masters Saga characters are getting some much needed spotlight!
We were also provided another piece of concept art from Damaso of a mysterious new mecha called a Vector Fighter.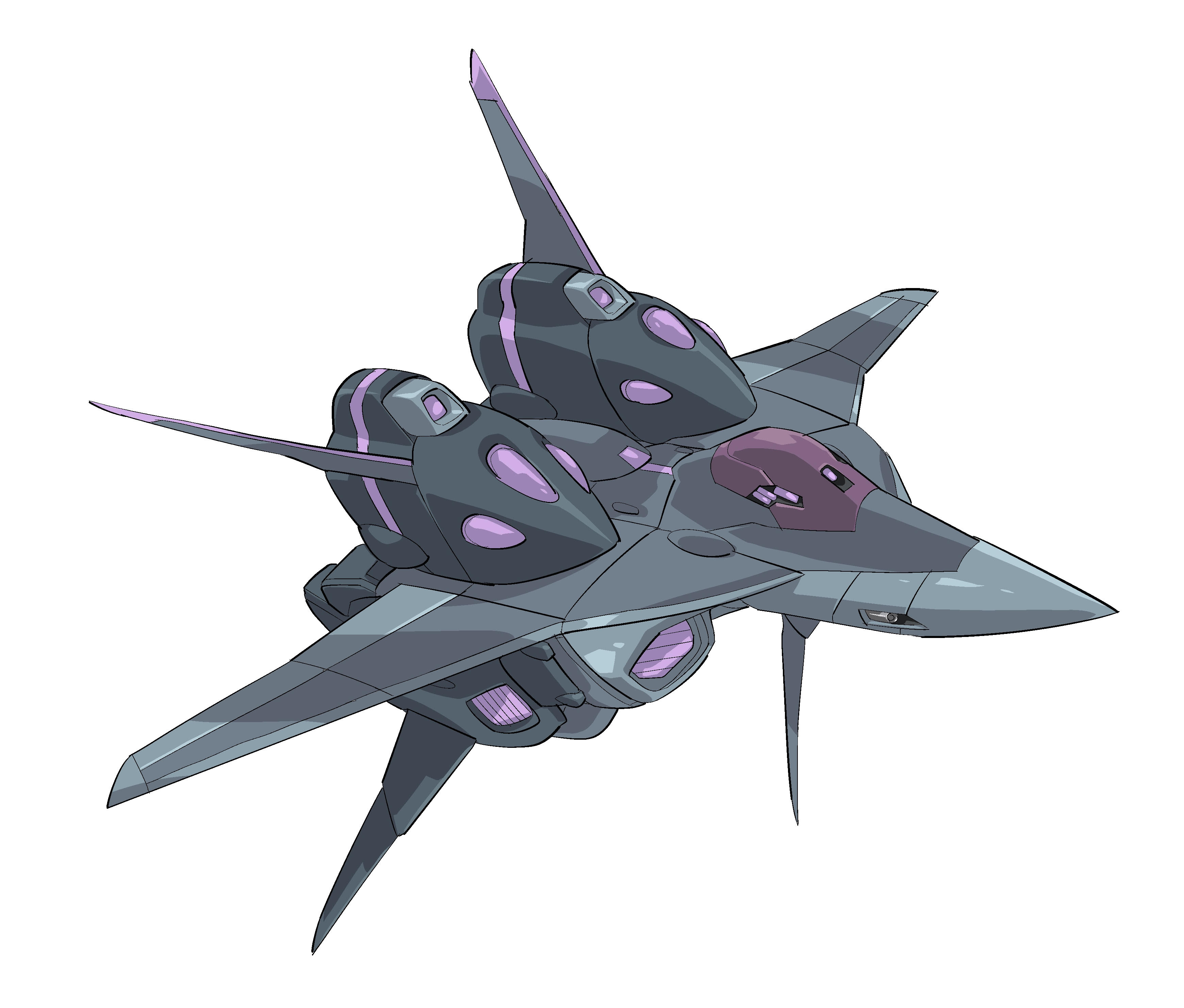 We've actually already glimpsed this mecha in one of the preview pages for the Remix series and it isn't the same mecha Dana is piloting in the variant cover by Damaso. You can find that below, along with new insights provided by Fletcher.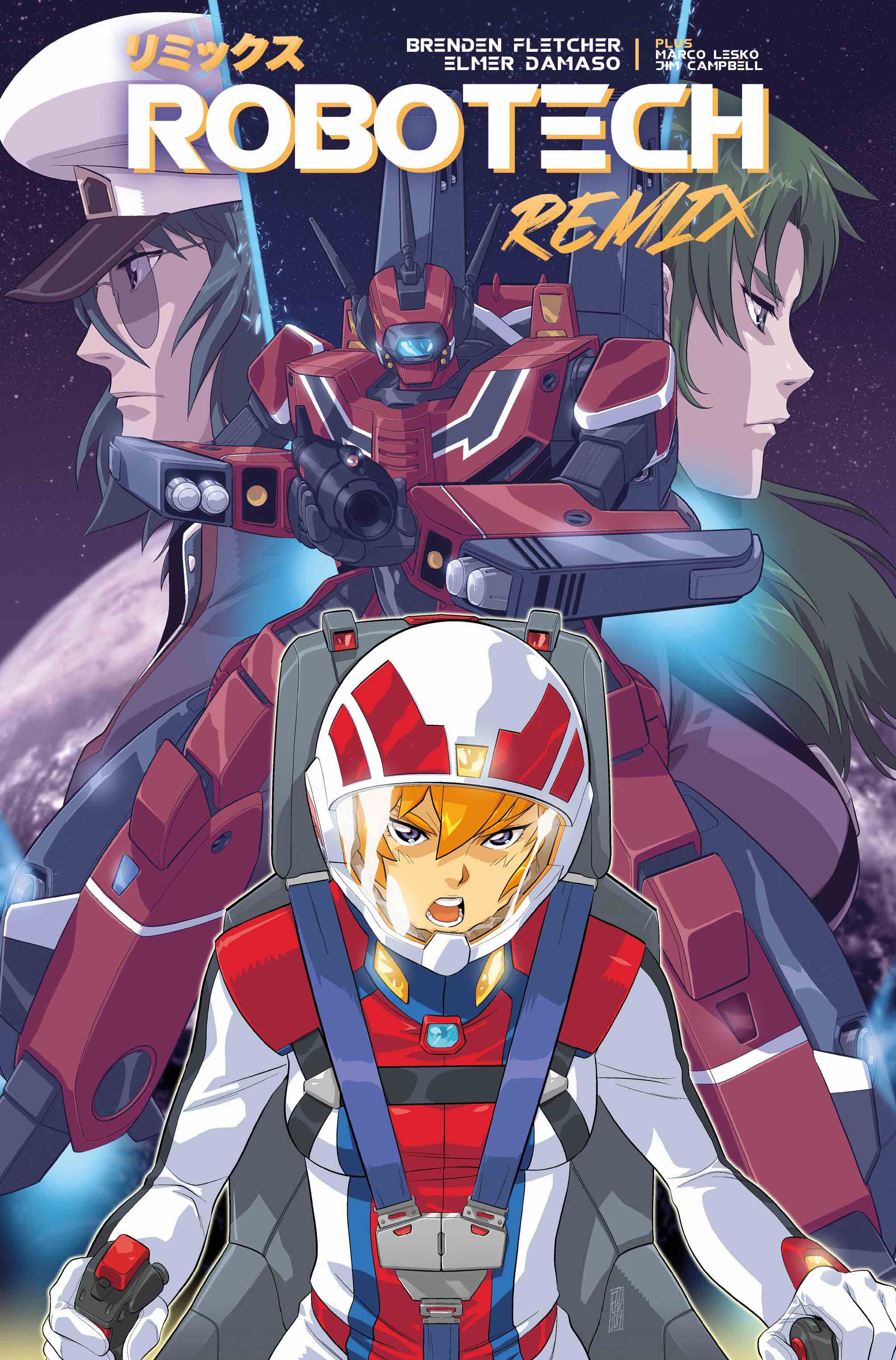 According to Fletcher, Dana is piloting her own VF-1R in Remix and it's colored red in honor of her mother and the fighter Miriya used to pilot in Dana's past.
read more: The Biggest Stories From San Diego Comic-Con
The more we hear about this comic the better it seems. Dana hanging out with young versions of her friends? Having to deal with Max and Miriya not being together? Brand new characters? We love it! 
Shamus Kelley is a pop culture/television writer and official Power Rangers expert. Follow him on Twitter!
 He also co-hosts a Robotech podcast, which covers the original series and the new comics. Give it a listen! Read more articles by him 
here
!