News
Robotech Comic Adds Brenden Fletcher as New Writer
Titan Comics' Robotech series receives some superstar talent with writer Brenden Fletcher joining the long running franchise!
Robotech comics are about to see an influx of new writing talent! Brenden Fletcher (Batgirl, Gotham Academy) will be joining the exemplary Robotech comics team of Sumon Furman and Hendry Prasetya for new adventures set in the Macross saga. 
For those who haven't been keeping up with Titan Comics' Robotech series, it started off as a loose retelling of the famous Macross saga but quickly diverged with new elements introduced into the story. Now, as the series is set to release it's 16th issue, the story has featured elements from all three sagas of the original series and even deep cut references to various Robotech spin-off media. If you're a hardcore Robotech fan, this comic is everything you've ever wanted.
Fletcher's run on the book will kick off in a "special primer issue" on Free Comic Book Day 2019 (May 4, 2019) which will "shine a spotlight on unseen events and major hints of things to come." This will be building to a "spectacular storyline called Event Horizon."
You can find the cover for the Free Comic Book Day issue below.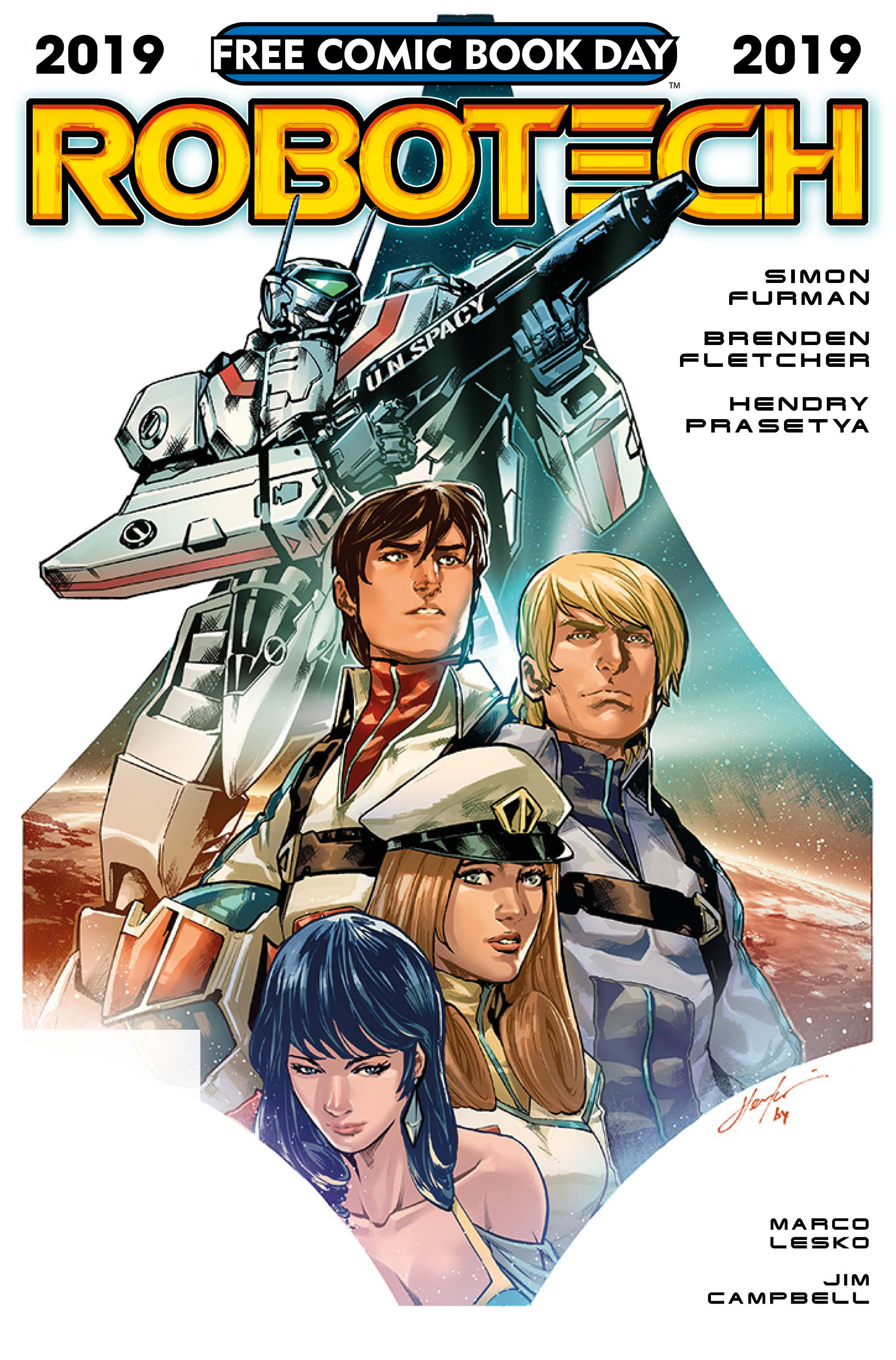 Once again, Prasetya knocks it out of the park with a gorgeous cover featuring the famous Macross saga characters. Prasetya is also doing the interior art for the main comic, so know what you see on the cover is what you're getting throughout the whole book. With Simon Furman along for the ride this issue might just be one of the best yet.
read more: The Essential Robotech Episodes
We reached out to Titan Comics and Will O'Mullane, Senior Press Officer for Titan, confirmed that Fletcher is joining the Robotech comic for more than just the FCBD issue. O'Mullane let us know he's also, "doing back-ups in an upcoming arc."
We don't have word on what those back-ups are just yet, but we can't wait to see. Considering what Titan Comics has done with the Robotech franchise we're sure it'll be something that puts a whole new spin on Robotech continuity. 
Shamus Kelley is a pop culture/television writer and official Power Rangers expert. Follow him on Twitter! He also co-hosts a Robotech podcast, which covers the original series and the new comics. Give it a listen! Read more articles by him here!