News
Robotech #1 Preview Pages Revealed
The upcoming comic includes changes that longtime fans need to see.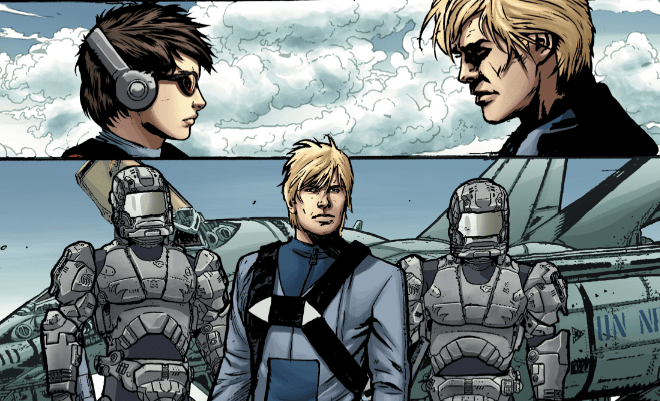 It's been a long time coming but we've finally got a solid look at the new Robotech comic. We've got the first five lettered pages and they hint at some big changes for the Robotech unvierse.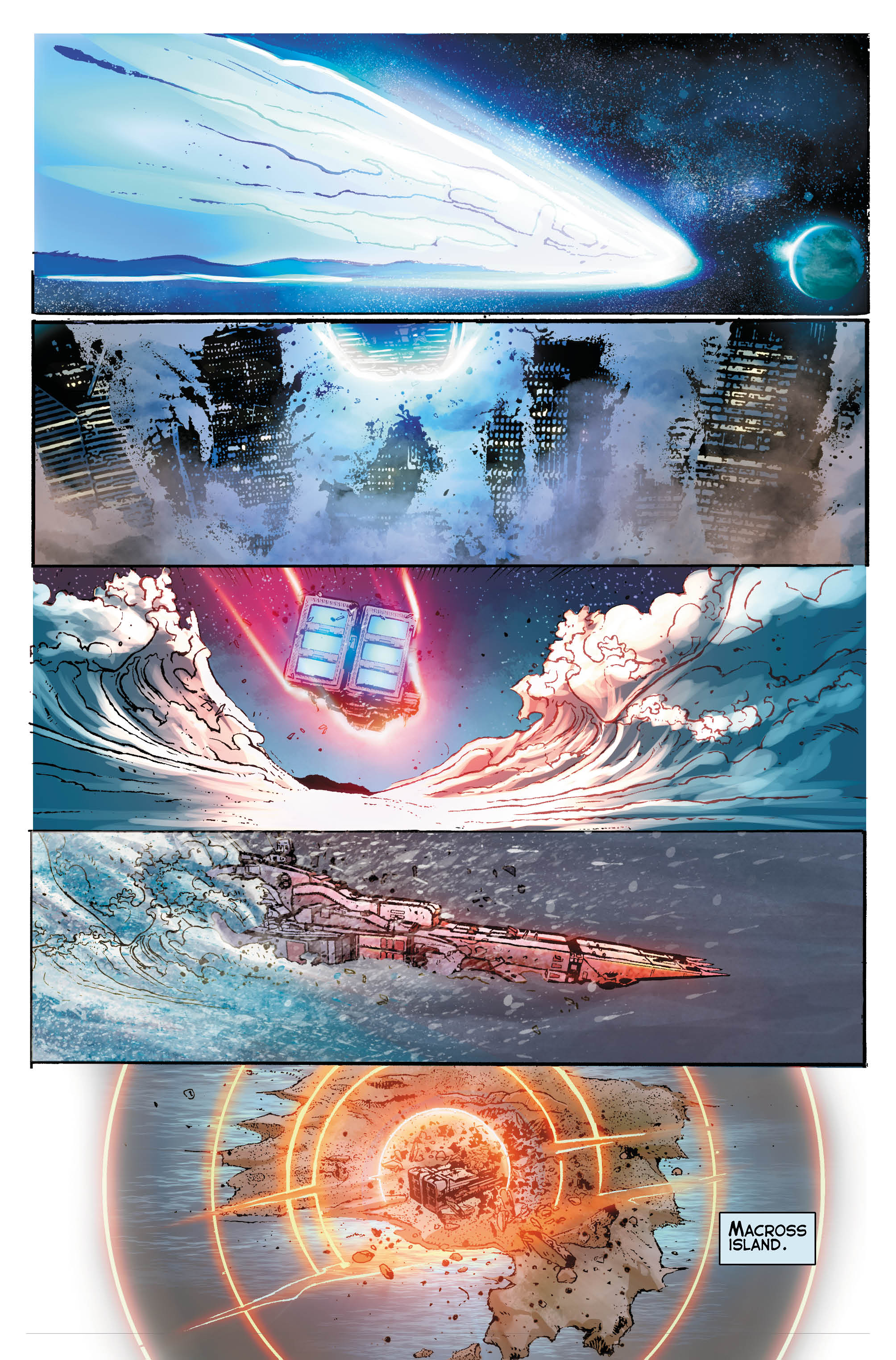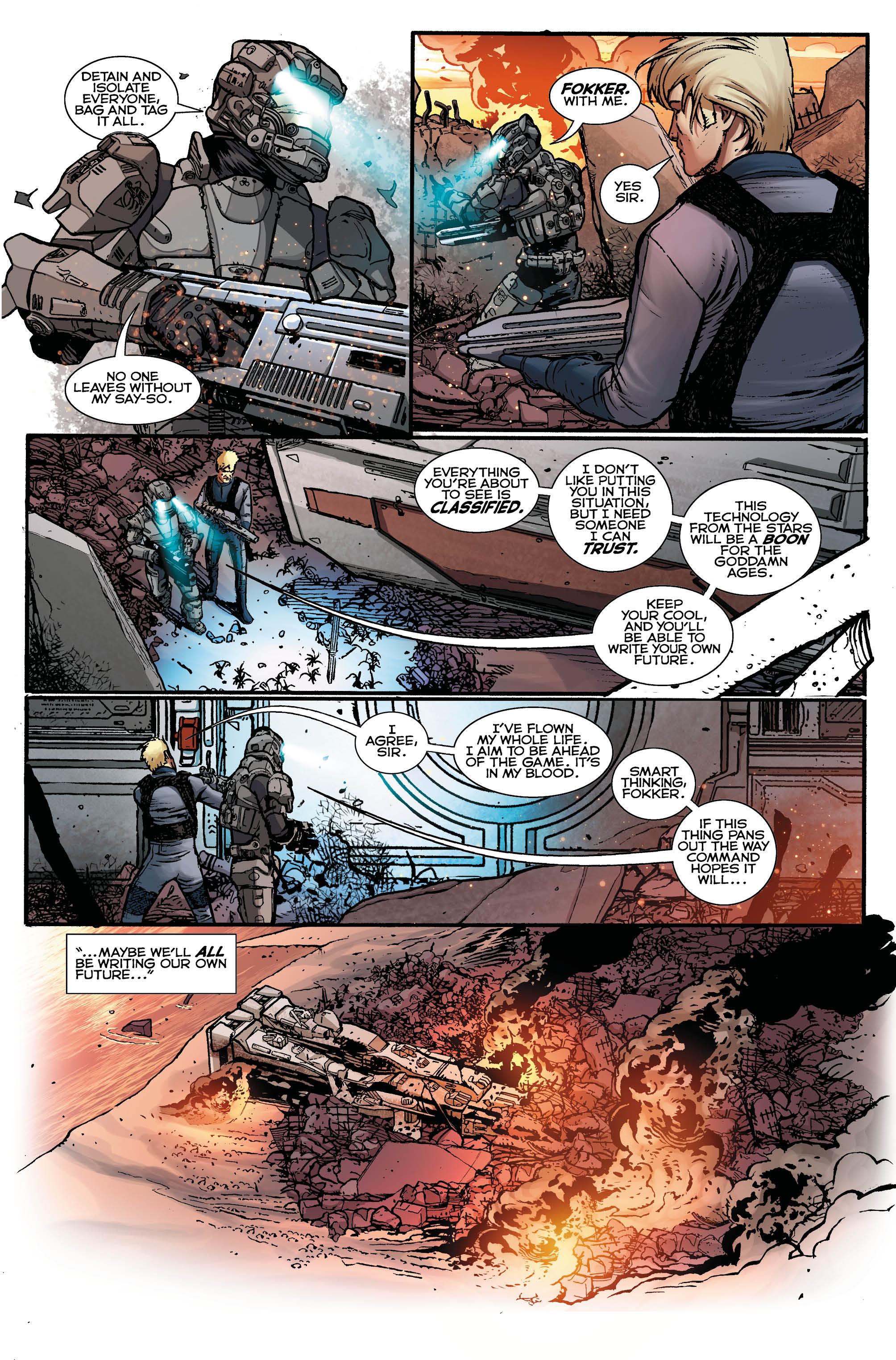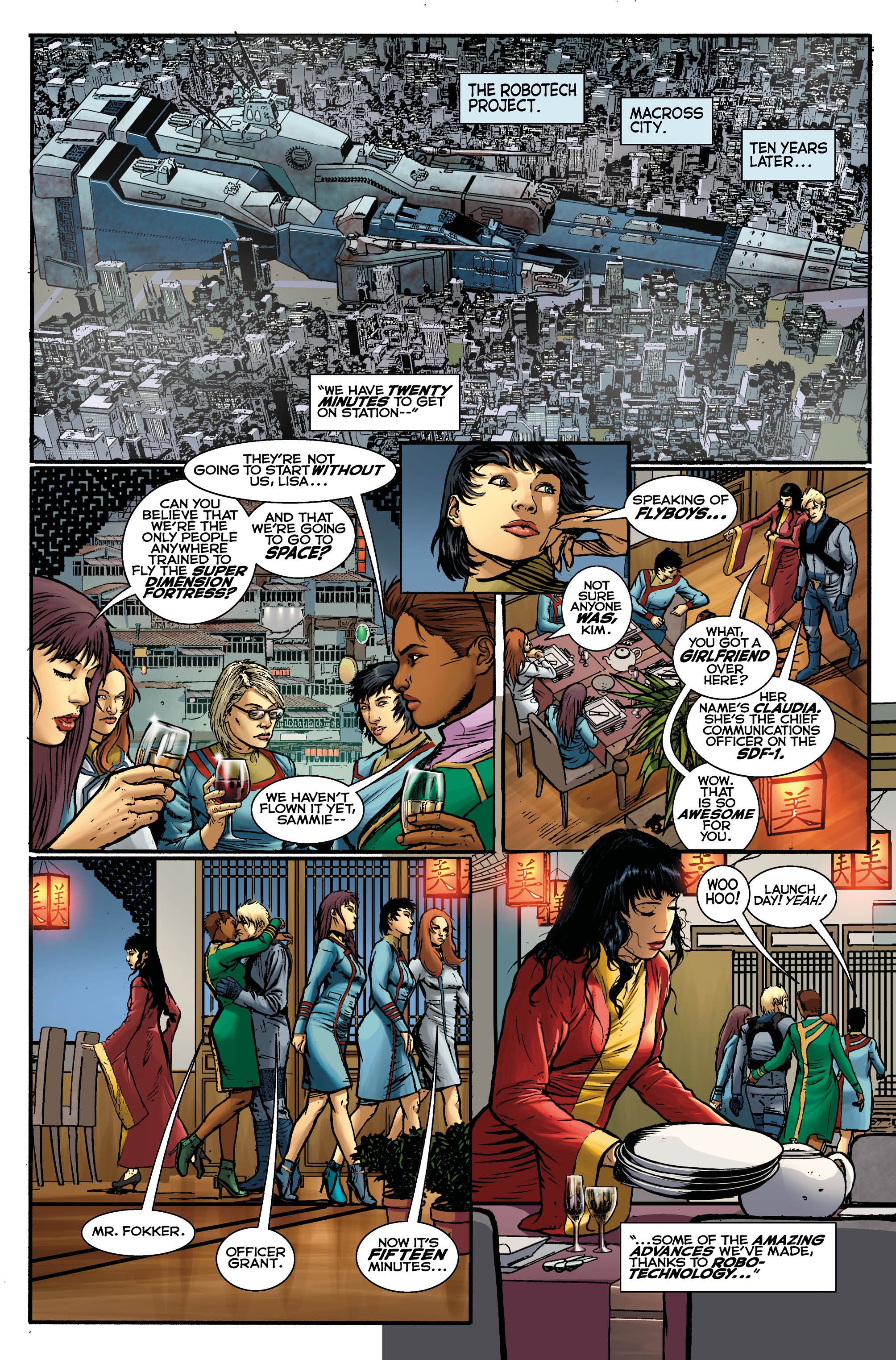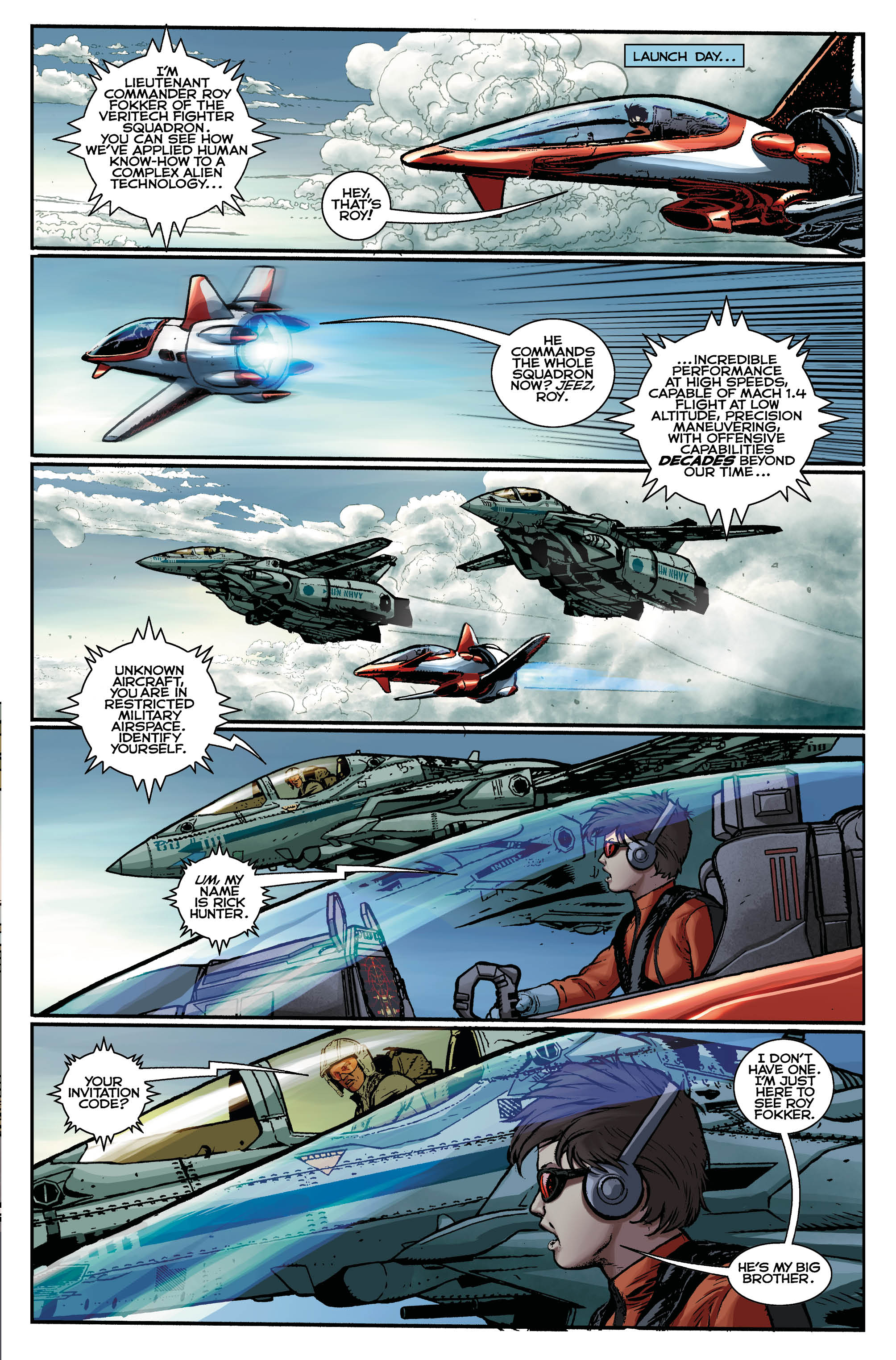 Right off from the artwork we can see that Roy and some other officers are invetigating the crashed SDF-1. Eagle eyed fans will note one of those officers helmets read, "Hayes." Could this be Lisa Hayes' father? Also, this might just be the art style but does Vanessa look older than the rest? That'd be a nice little twist that would give some depth to her character. 
 We've also got a trailer that not only showcases the art but also has one hell of a tagline.
"Following Carl Macek's Original Vision". What does that mean? Could it mean more closely uniting the sagas without worrying about footage restrictions? We can't see wait to see.
For some insight on the new comic, wrier Brian Wood spoke about the direction of the series and his familiarity with the franchise.
Wood grew up as a fan of the original Americanized Robotech as a kid, messing with his antenna to try and get a decent picture of the show. He tried to get his hands on anything Robotech he could find, only managing to score a few issues of the original Comico series and The Art of Robotech.
What stood out to him more than anything about the show was that his older sister would watch it with him.
"(She was) probably in her early teens at the time, and why on earth would a teenage girl wake up at 5am or whatever it was on a weekend to watch robot cartoons with her little brother? That's stuck with me my entire life, the fact that the characters and the drama was compelling enough for me and for her, even though we were very different types of people."
Woods points to Roy and Claudia as the characters he related to the most, along with Lisa. "I like her stern, follow the rules style." Beyond the characters he also loves the ship designs, Veritech designs, "and the fast-paced style of the combat in the show – the winding, snaking missiles, Roy's Skull-1 tail art, and the genuineness of the relationships."
Even if Wood is a big fan of the original series, he knew he had to "aggressively modernize and streamline it" for the new audience picking up the comic.
"I love the show, I just re-watched the whole thing, but there's no getting around the fact its dated, and not everything in it ages so well (although I admit a lot of it was ahead of its time)."
Woods points to JJ Abrams' Star Trek as a prime example of how to both pay respect to what's come before but also update it and that's the approach Titan is taking with the comic. They'll be introducing new elements that weren't in the original show, as we can already see from the new artwork, but Woods says,
"The main draw here is how we're aiming to capture two audiences – the existing fans, and any other people who either don't know where to start with Robotech, or maybe aren't interested in it because the old episodes seem dated."
Woods stresses that he wants to share this franchise with everyone. The summary below should give fans a glimpse into just how Titan Comics will be going about that.
Not just another retelling of the Macross saga … In July, the story continues as we bring Carl Macek's original vision full circle. Taking into account every iteration of the series, this new Robotech #1 casts a fresh eye over classic characters like Rick Hunter, Lisa Hayes, Lynn Minmei, Roy Fokker, Claudia Grant, and Henry Gloval. Brian Wood and Marco Turini take us back to a Macross Island where *nothing* can be taken for granted.
Check out this interior art page by Marco Turini that gives us a few more clues of what's to come.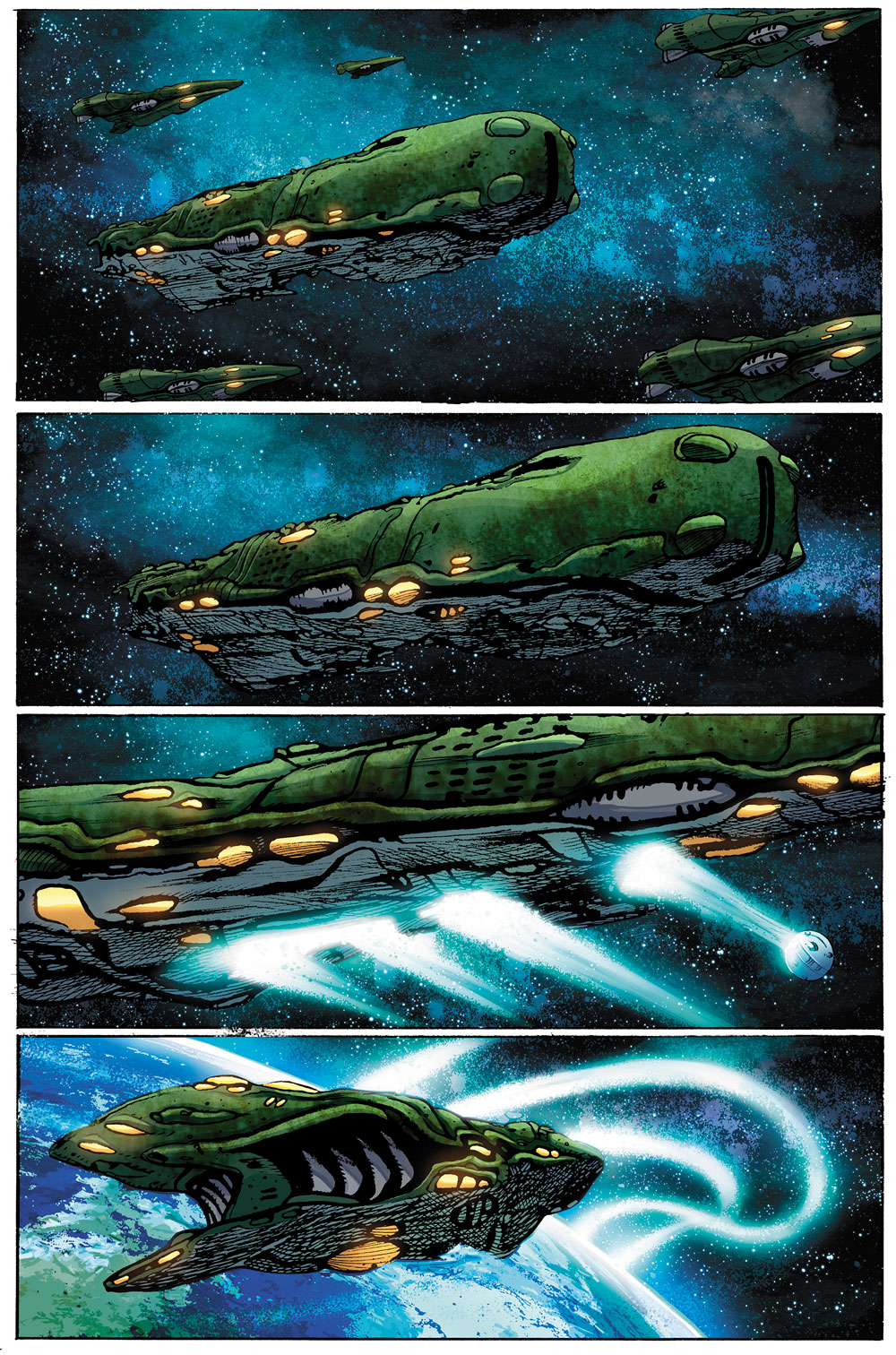 Below are most of the covers released for the Robotech comic series.  
COVER A: STANLEY 'ARTGERM' LAU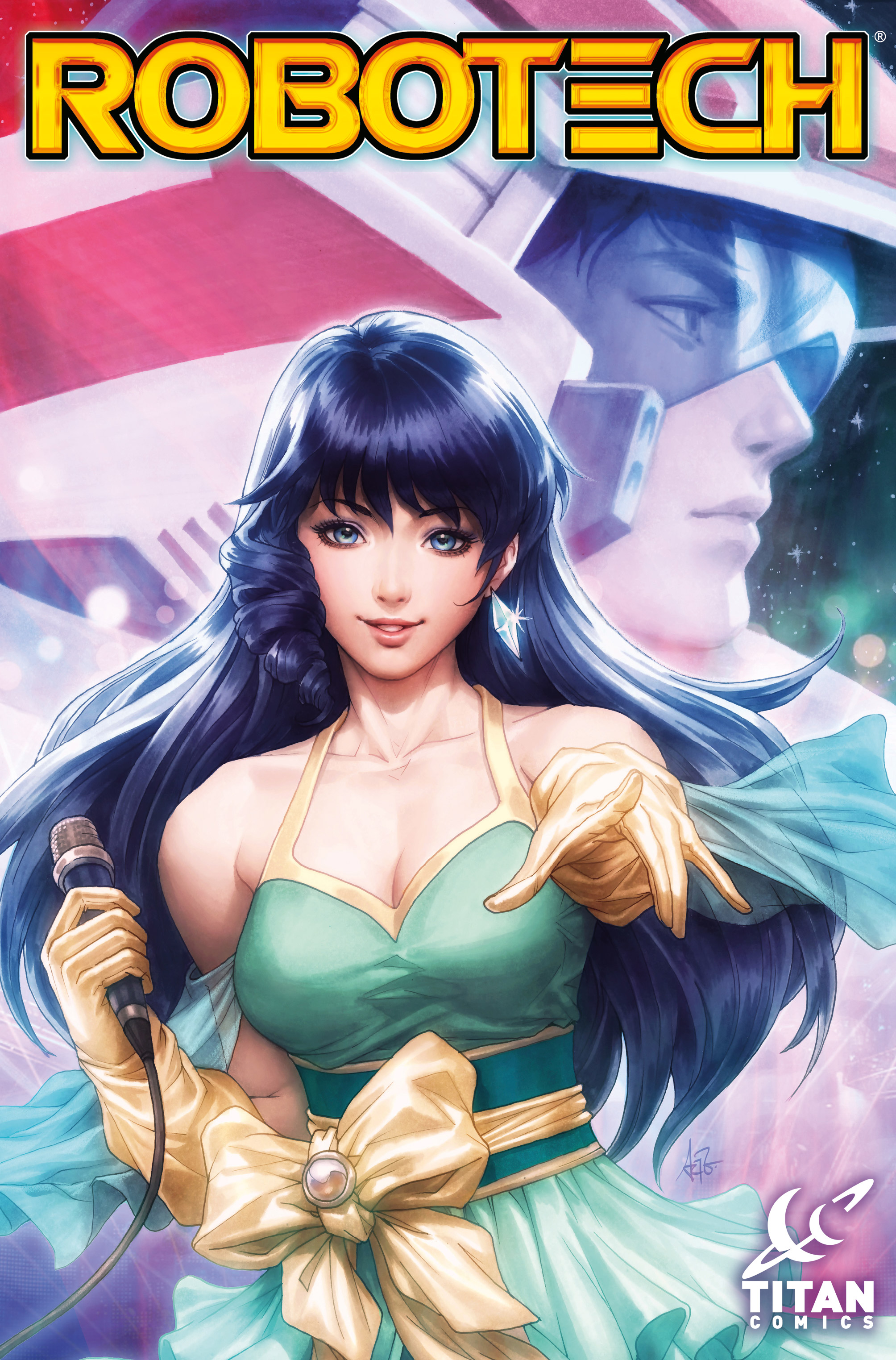 COVER B: KARL KERSCHL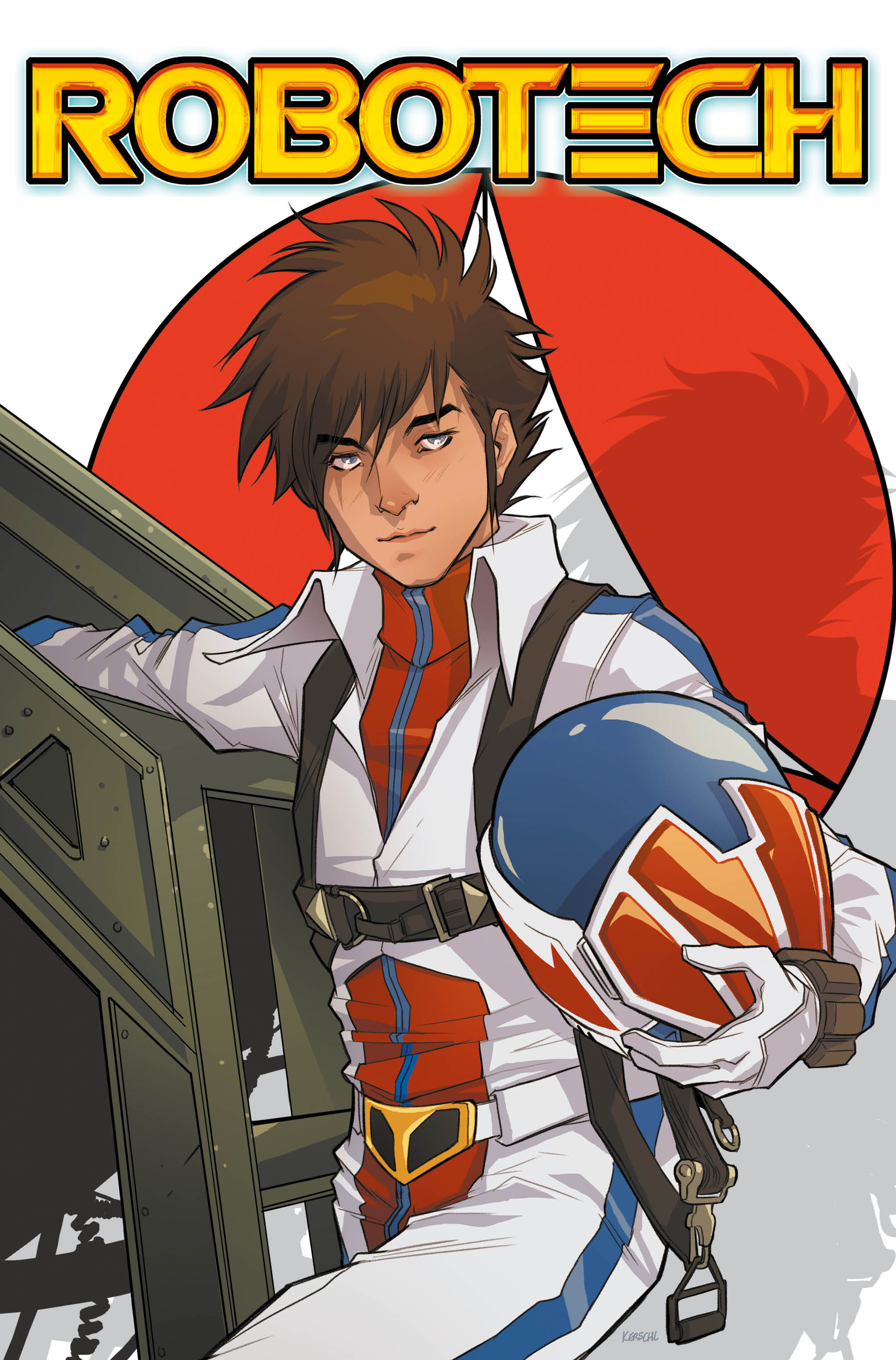 COVER C: BLAIR SHEDD ACTION FIGURE VARIANT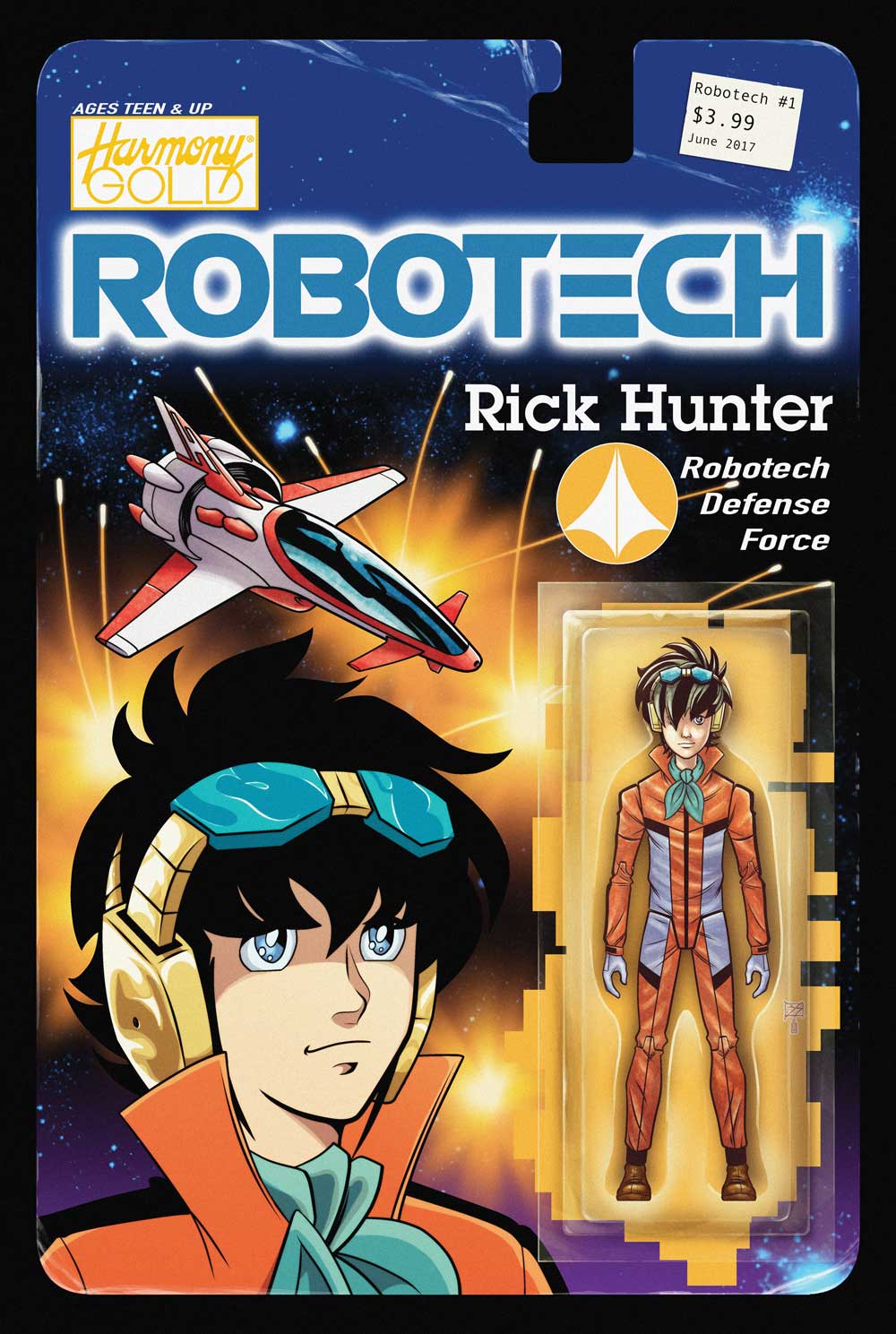 COVER D: MICHAEL DIALYNAS
COVER E: WALTRIP BROS. RETRO VARIANT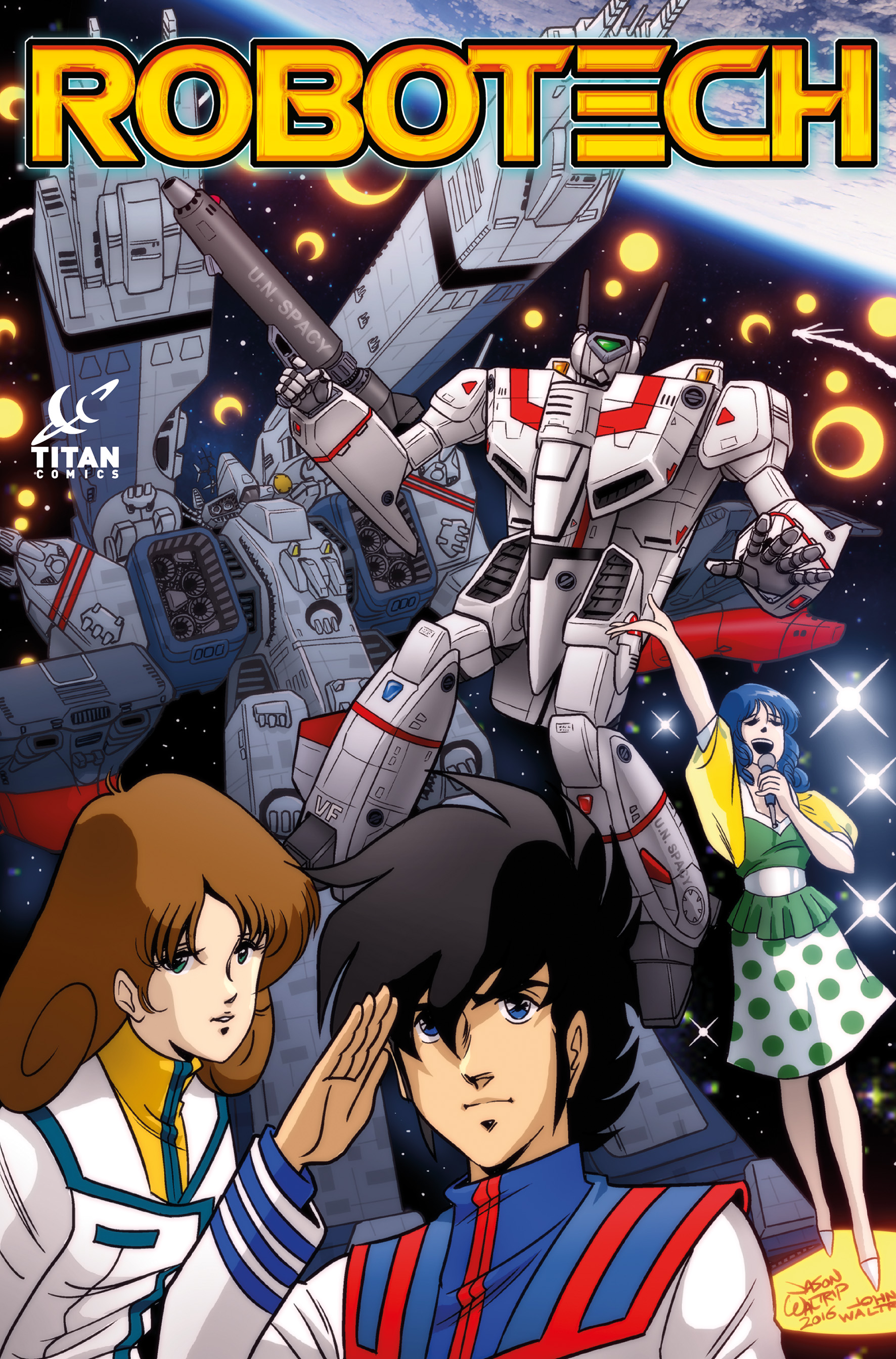 COVER F: BLUE LINE VERITECH SKETCH VARIANT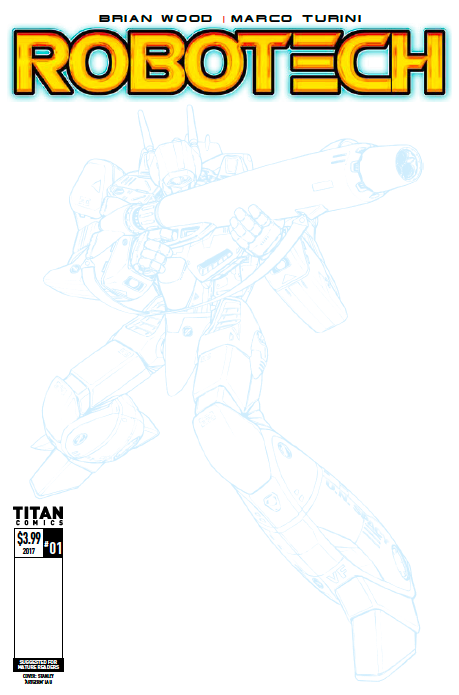 COVER G: 1:10 VARIANT – KARL KERSCHL (MINMEI)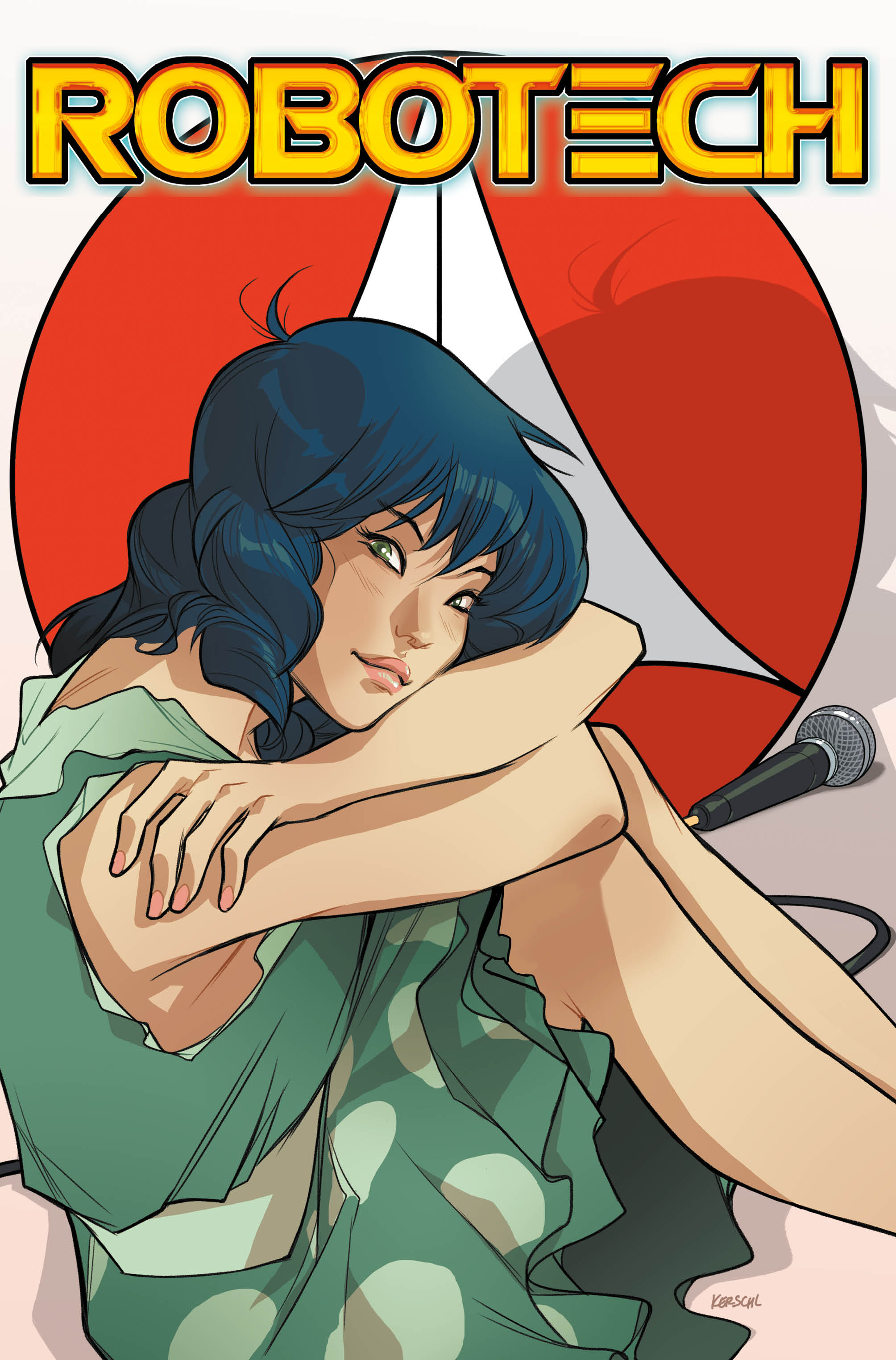 Cosplay Cover Variant – Kitty Honey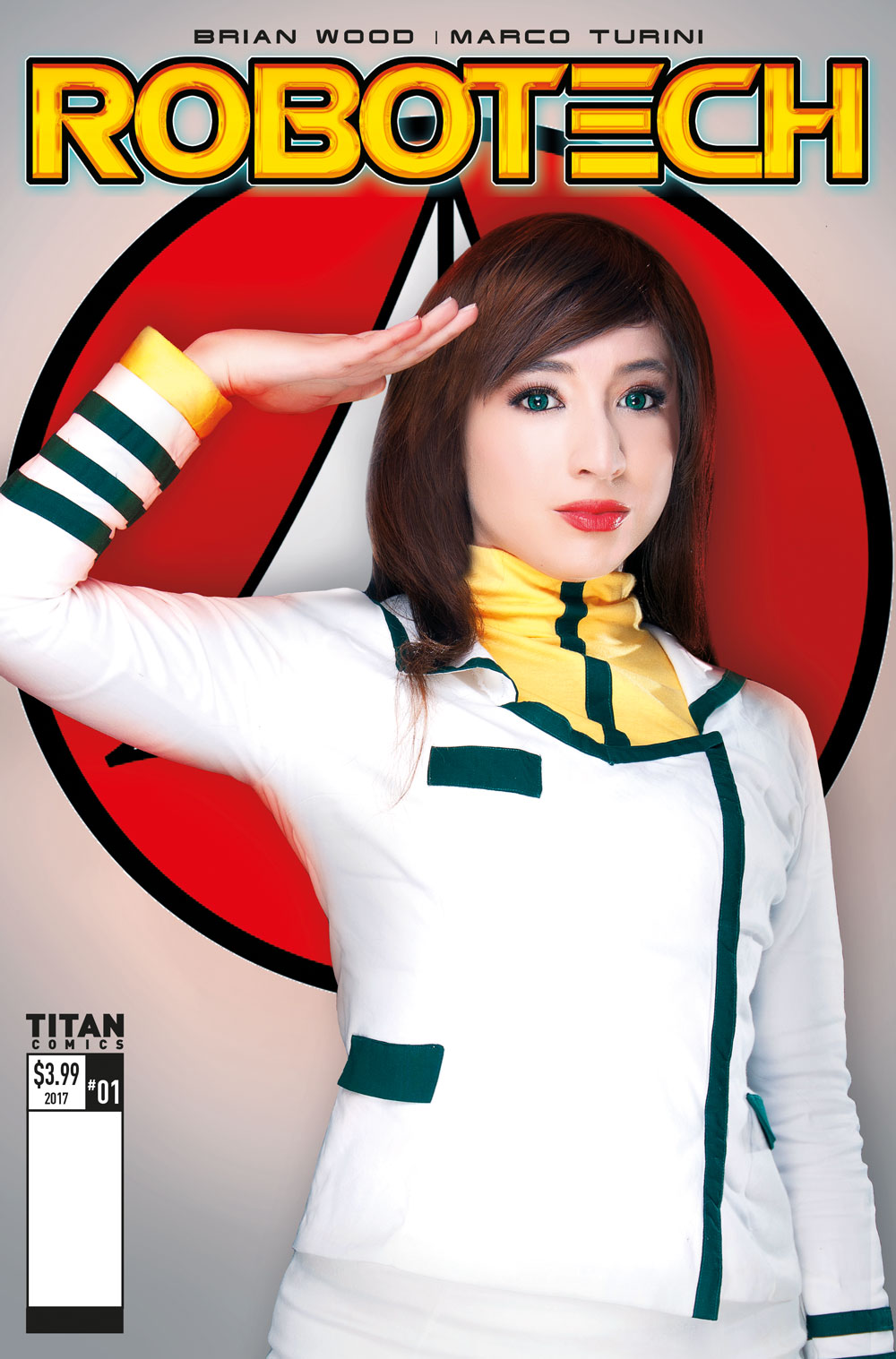 Stay tuned to Den of Geek for all things Robotech and get hyped for the comic series! Robotech #1 hits stand on July 26th.