News
Robert Kirkman To Develop Exorcism Comic and Show
Mr. Walking Dead has more horror in his future, as he will be making a new Exorism based comic book and TV series...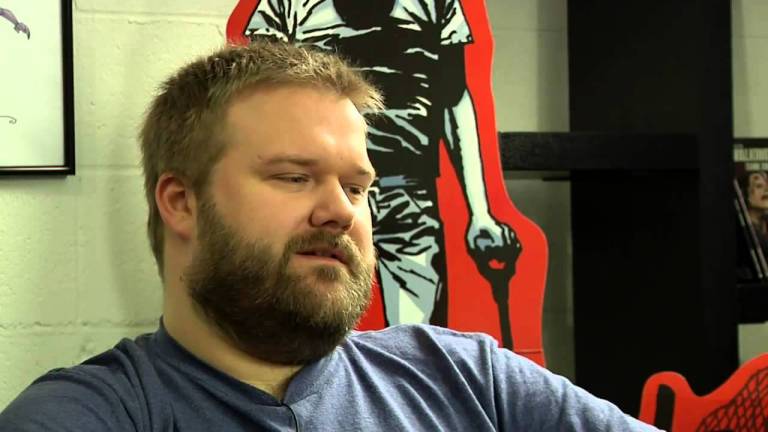 Robert Kirkman, the man behind everything The Walking Dead, is developing another comic book series.  This time, Kirkman will take us further into the horror genre with a comic book series set in the world of Exorcism.
Fresh off of last night's incredible episode of The Walking Dead, THR reports that Kirkman will create the new project under his Image Comics imprint, Skybound.  The book and series is as of yet untitled, but Fox International still deemed Kirkman's pitch worthy of a tv series.
The comic and show will revolve around Kyle Barnes, who has been possessed since he was a child.  Now that he's an adult, he embarks on a spiritual journey to find answers and uncovers something that could mean the end of life on Earth as we know it.
Kirkman is also developing another comic book turned tv series, entitled Thief of Thieves, which was announced last April for AMC.  
We are very excited about the project, and can't wait for new details to emerge (C'mon, Kirkman, give us a glimpse of some cover art or something!) We also learned that Kirkman is working on a new The Walking Dead game with Overkill, via Nerd Much.
Like us on Facebook and follow us on Twitter for all news updates related to the world of geek.