News
Robert Kirkman Describes New Comic Oblivion Song as a Sci-Fi Take on 9-11
Robert Kirkman discusses his upcoming sci-fi comic book Oblivion Song, moving away from the undead and into alternate dimensions.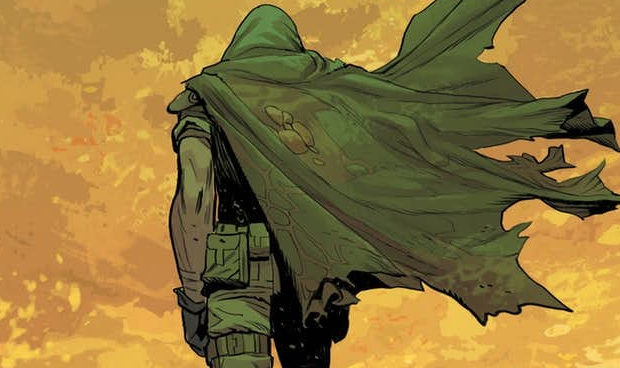 Comic book mastermind Robert Kirkman continues to ride the interminable undead horde that is The Walking Dead multimedia phenomenon and has no plans to stop anytime soon. However, his upcoming Image Comics project, Oblivion Song, represents a break from rotting roamers and "people are the real threat" tropes, manifesting as an intriguing allegorical sci-fi showcase.
Kirkman has revealed some key details about Oblivion Song in an interview with Variety in the Tuscan town of Lucca, where he's appearing at the Lucca Comics & Games Heroes convention. Initially announced back in October, Oblivion Song – on which Kirkman teams with artist Lorenzo De Felici – is set in Philadelphia, where a decade earlier, 300,000 people mysteriously vanished. It is later learned that they were sent to a hellish alternate dimension, called Oblivion. Consequently, as monsters from Oblivion cross over into Philly, scientist Nathan Cole uses his talent and technology to rescue the people.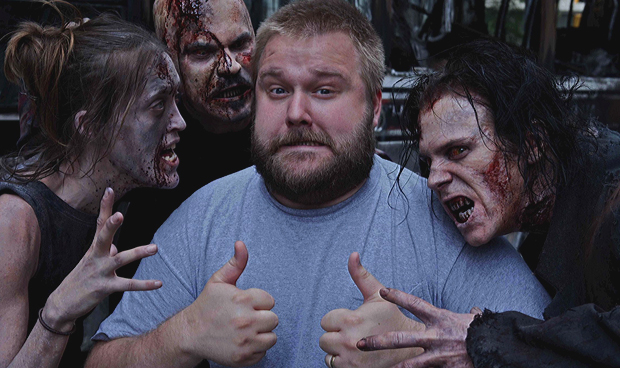 Kirkman elaborates on the story, hinting its deceptively topical nature, stating:
"Nathan Cole invents a technology that allows him to bounce back and forth between dimensions. They form a strike team that goes into Oblivion and tries to rescue people, but over the course of the years they end up rescuing fewer and fewer people."
Consequently, Nathan's continually diminishing success builds a very familiar complacency in people, leaving him to spearhead the operation by himself in every conceivable aspect. As Kirkman continues:
"[T]here is a point where the government says, 'Look, you are finding one person a year. This is not economically feasible.' So they shut the program down. But Nathan is very driven. When the story picks up in the first issue he's got no government funding, no assistance whatsoever. He's using his own resources to keep the program alive. He's going into Oblivion on his own trying to find people. And he starts to find more and more people, and there is more intrigue involved, and the story kind of runs from there."
Indeed, Kirkman confirms the analogous aspects of Nathan's rescue operation with that of the 9/11 terror attacks and the resulting societal effect that allows even the most astounding and unfathomable calamities to somehow become a transformed status quo. As he explains:
"The idea behind it is just kind of exploring how we as a people and a nation can get used to any kind of event – really, the complacency that that breeds. In the story there are people who remember a neighbor who one day was just gone…but it's not something that's really discussed. We explore how bad that is for the people that are involved and how traumatic it is for people to exist in a world where something that pretty much defined their lives going forward is largely ignored by other people."
Since Oblivion Song is a Robert Kirkman project, the inevitable question regarding its live-action adaptation prospects is clearly present. On that question, Kirkman unequivocally answers, "Not yet." Though, it would be wise to emphasize the "yet, since he's got AMC locked tight with The Walking Dead and spinoff series Fear the Walking Dead (with a crossover event planned between the two), as well as the Cinemax (US)/Fox International series Outcast, with more on the menu. He recently scored a deal with Amazon to develop TV projects and Universal is set to develop a movie adaptation of his Greek-myth-inspired comic book series Kill the Minotaur, which makes Oblivion Song's live-action chances quite feasible.
Oblivion Song is set to hit the shelves of comic book stores on March 7, 2018.