News
Robert Kirkman and Colossal Helmer Nacho Vigalondo to Adapt Image Comics' Comeback
The Walking Dead's Robert Kirkman and Colossal filmmaker Nacho Vigalondo will team to adapt time travel comic Comeback.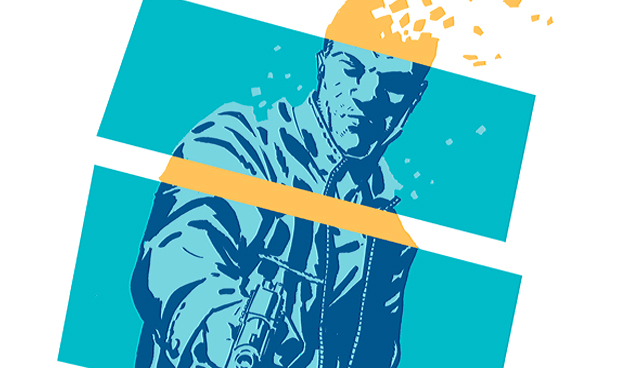 The Walking Dead multimedia maestro Robert Kirkman obviously has a lot of irons in the entertainment industry fire, with his comic book and television projects, notably represented by his AMC undead series and its spinoff. However, he'll soon join filmmaker Nacho Vigalondo, of the 2016 Anne Hathaway-starring Colossal, to adapt Ed Brisson's time-bending Image Comics title, Comeback.
With Sony Pictures holding the rights to Comeback, THR reports that Robert Kirkman, a perennial presence for Image Comics, will join the film adaptation as a producer, via his Skybound Entertainment banner, with Nacho Vigalondo tapped as the primary visionary to write and direct.
The story of Image's Comeback comic centers on a duo of time agents, named Seth and Mark, who work for a company, called Reconnect, that will – for an exorbitant cost – go back in time (limited by a small number of days,) to rescue a loved one from a fated death. Of course, this violates everything we've ever heard about the fragile nature of the timeline and, indeed, the company's very-illegal ventures attract the attention of the FBI. However, when Seth encounters a future version himself, he learns that Reconnect has sinister motives, resulting in the doppelganger Seths and Mark to go on the run through time from the ruthless organization.
Of course, this premise is one that is often compared to that of director Rian Johnson's 2012 time-travel crime movie Looper, in which Joseph Gordon Levitt is an assassin of targets from the future, who is suddenly tasked with killing his older self, played by Bruce Willis. However, it should be noted that Comeback was first launched in November 2012, a mere few months after Looper was released.
Comeback will get an up-and-coming writer/director in Spanish fillmaker Nacho Vigalondo. He wrote and directed the 2016 Godzilla-inspired monster movie comedy Colossal, managing to procure an A-lister in the Les Misérables Best Supporting actress Oscar winner Anne Hathaway as its star. He also directed segments of the 2014 horror film V/H/S/ Viral and was the primary visionary behind the surreal onscreen team of The Lord of the Rings and Dirk Gently's Holistic Detective Agency star Elijah Wood and transitioning former porn actress Sasha Grey in the 2014 crime thriller film, Open Windows.
There's no word yet on when to expect Comeback, but we will keep you updated on the major developments as they occur.