News
Riverdale Comic Expands Upon The Show's Universe In Thrilling Ways
Here's your exclusive first look at the upcoming issue, in which Cheryl and Toni take a fateful road trip...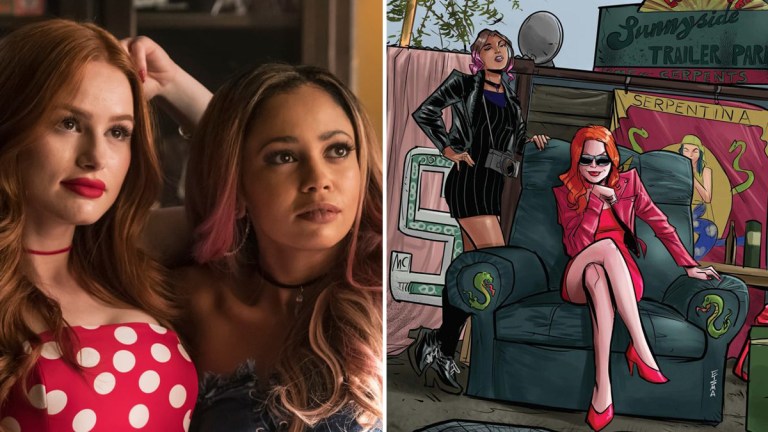 One of the benefits of living in a synergistically thirsty age is that formerly disposable ancillary products designed to cash in on movies and TV shows can have some real emotional heft to them. Thus the past few years have given us everything from new canon Star Wars books to a truly glorious Big Trouble in Little China comic series.
I've previously written on this very site about the great work being done by BOOM! Studios and IDW with their licensed comics (the latter's various Star Trek titles being especially noteworthy). For the past two years though, the idea of a tie-in comic has been turned upside down by Archie's ongoing Riverdale title — which is a comic book based on a TV show that is itself inspired by its own company's own characters and created with the participation of the series' writers.
Everybody got that?
Weirdly enough, there is some precedence here. Archie produced both a regular comic and digest-sized series inspired by the one-season NBC cartoon The New Archies back in the late-1980s, which outran the show by years. Then in 1990, they released a one-shot adaptation of the TV movie To Riverdale and Back Again, a Riverdale precursor that featured angsty adult versions of Archie and the gang as well as a villainous Mr. Lodge who became the template for the character's portrayal in both the Life with Archie: The Married Life comic and the current CW series.
Originally, the Riverdale comic focused on peripheral characters, leading to some great stories about Dilton's troubled home life, and, in a series best, Pop Tate's encounter with the Devil. The entire affair is full of the same wonderful "oh shit!" moments that it's TV predecessor showcases, and it recently became even more interesting when the title became rebranded as Riverdale: Season 3a few months back.
read more: Watch The Trailer For The Latest Episode of Riverdale
Now being written by Micol Ostow (who penned the tie-in prequel novel Riverdale: The Day Before), this spinoff focuses exlusively on expanding ideas and character moments mentioned in it's on-screen counterpart. Promising "a deeper dive into some of the skeletons buried in and around town as well as hidden and unexpected connections to the mysterious Farm and the Game," the comic tends to be as addictive as a G&G session that has to date been absent of the less-interesting distractions (i.e. Archie's boxing pursuits) that bog down its parent series.
What every companion comic should inspire to be is a world-building tool for its source material. This has been the case with the Riverdale comic so far, allowing readers to get in the heads of those whho populate the "town with pep" and give them a greater understanding as to why this idyllic-looking locale is such a hotbed of madness. Each issue contains two separate stories, allowing the series to further construct the world of Riverdale in the minds of its fans.
Hitting comic stores this week, the second issue features tales of Polly at The Farm (and Betty's harsh feelings about the group), as well as showing readers the summer road trip that Cheryl and Toni took…one that was mentioned in the season premiere.
We've got your exclusive first look below: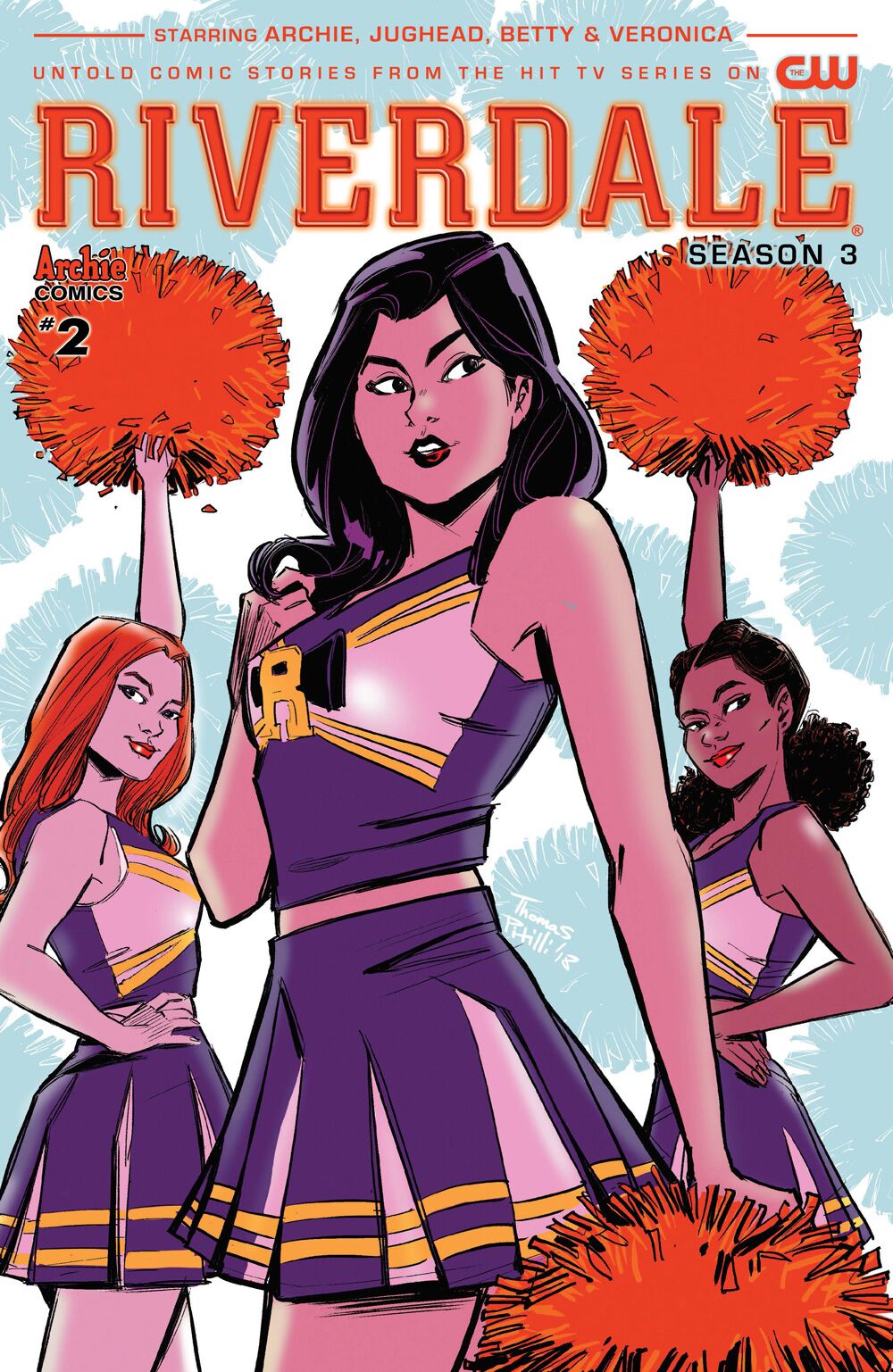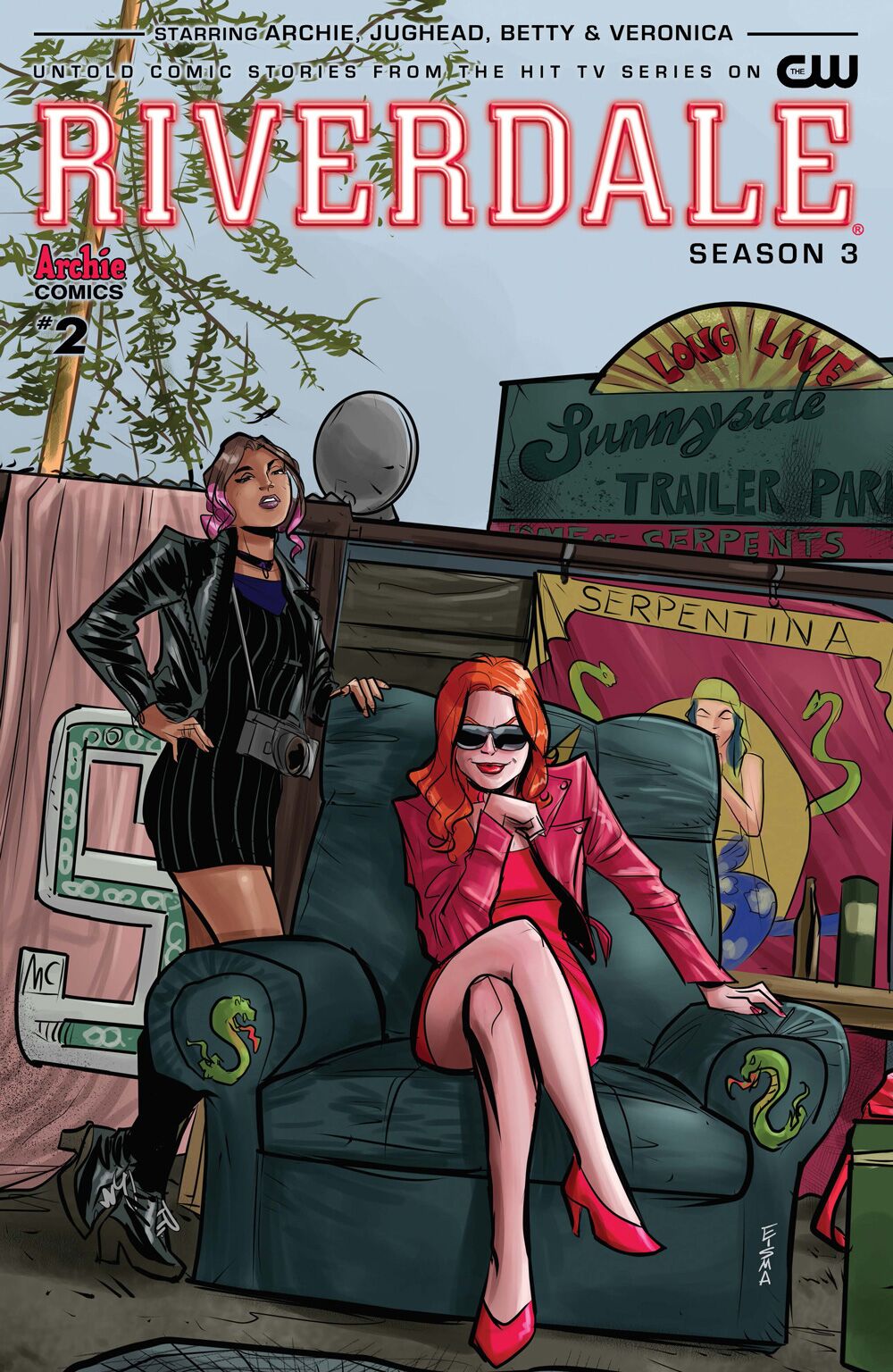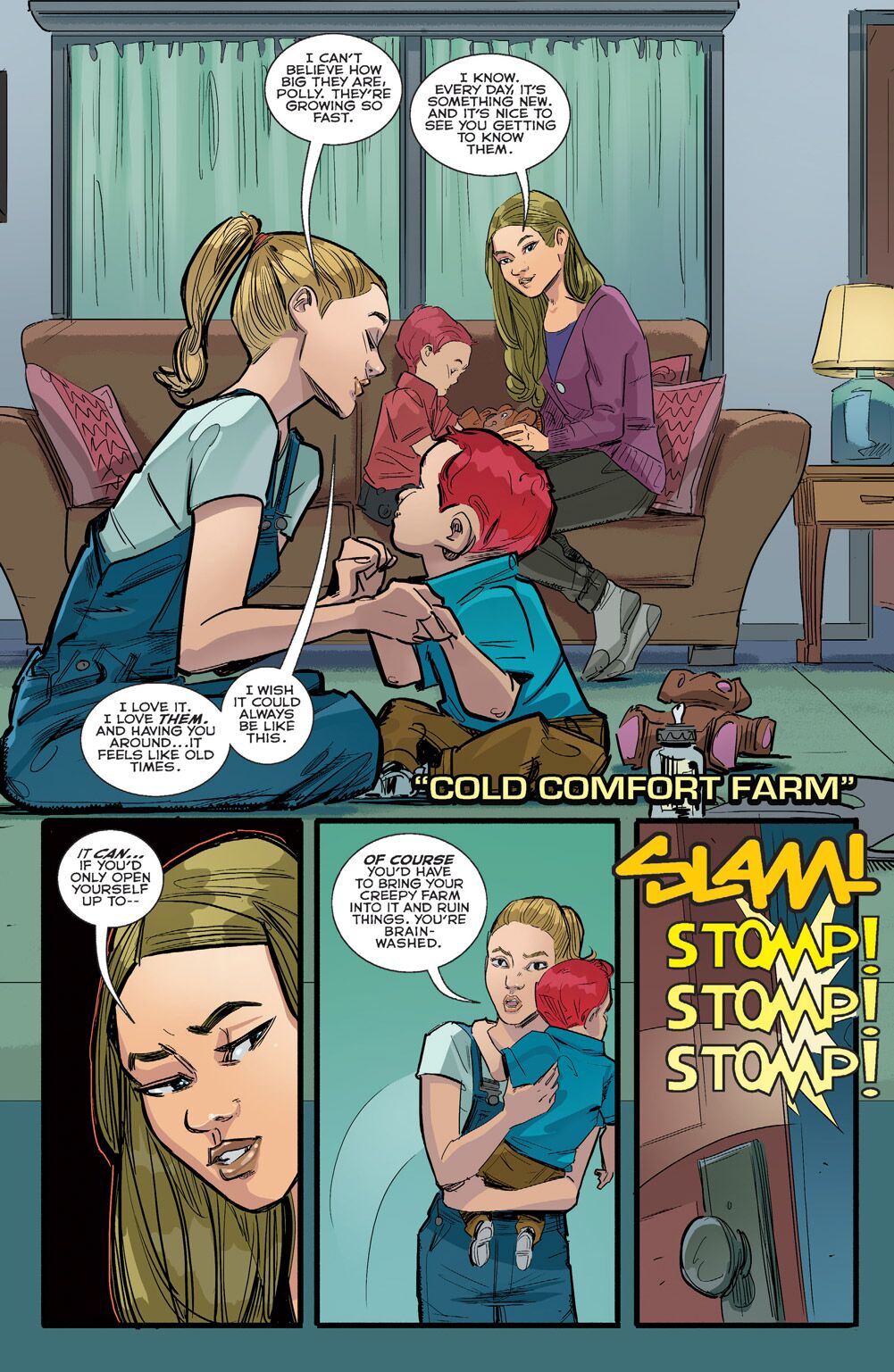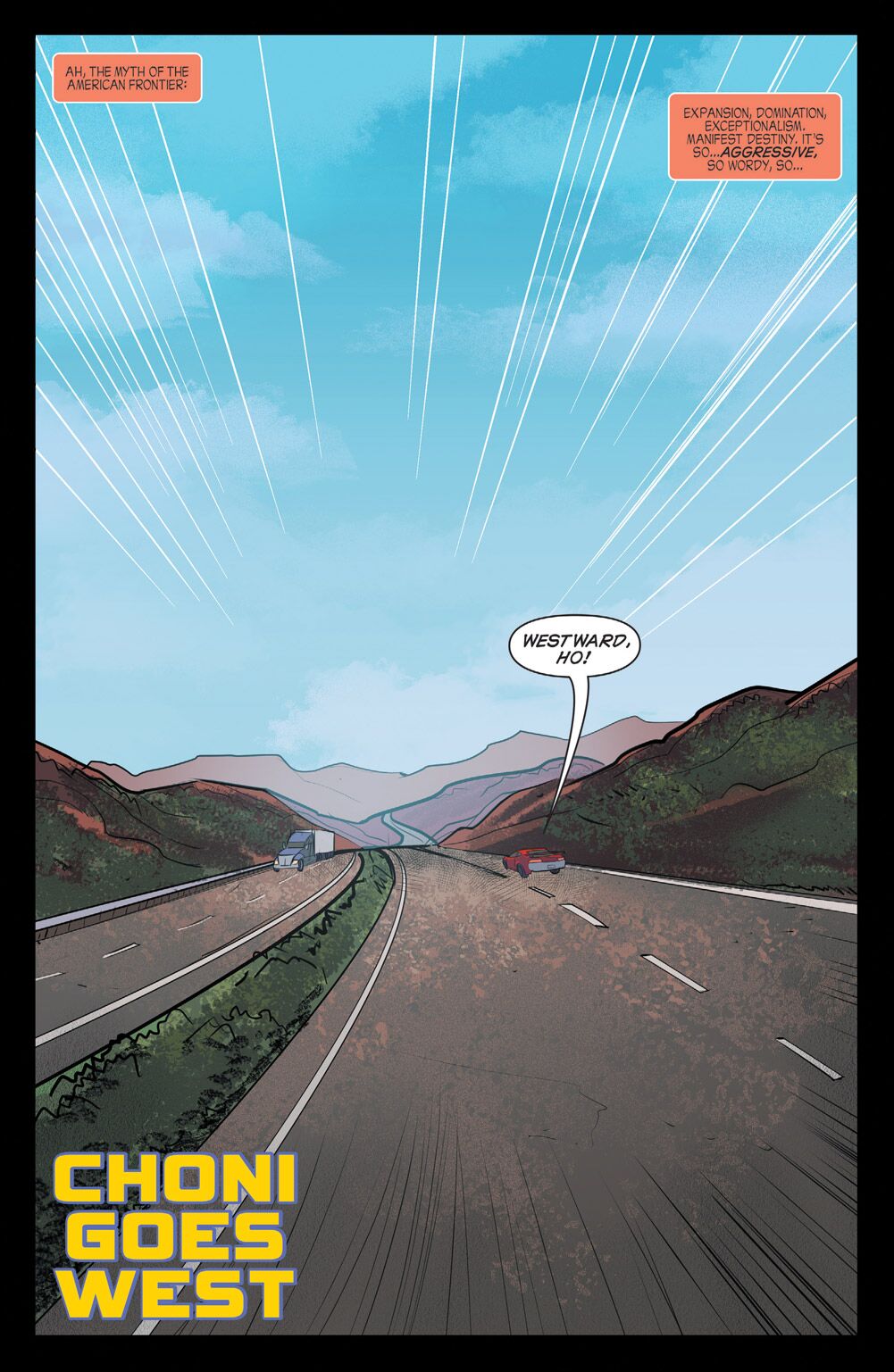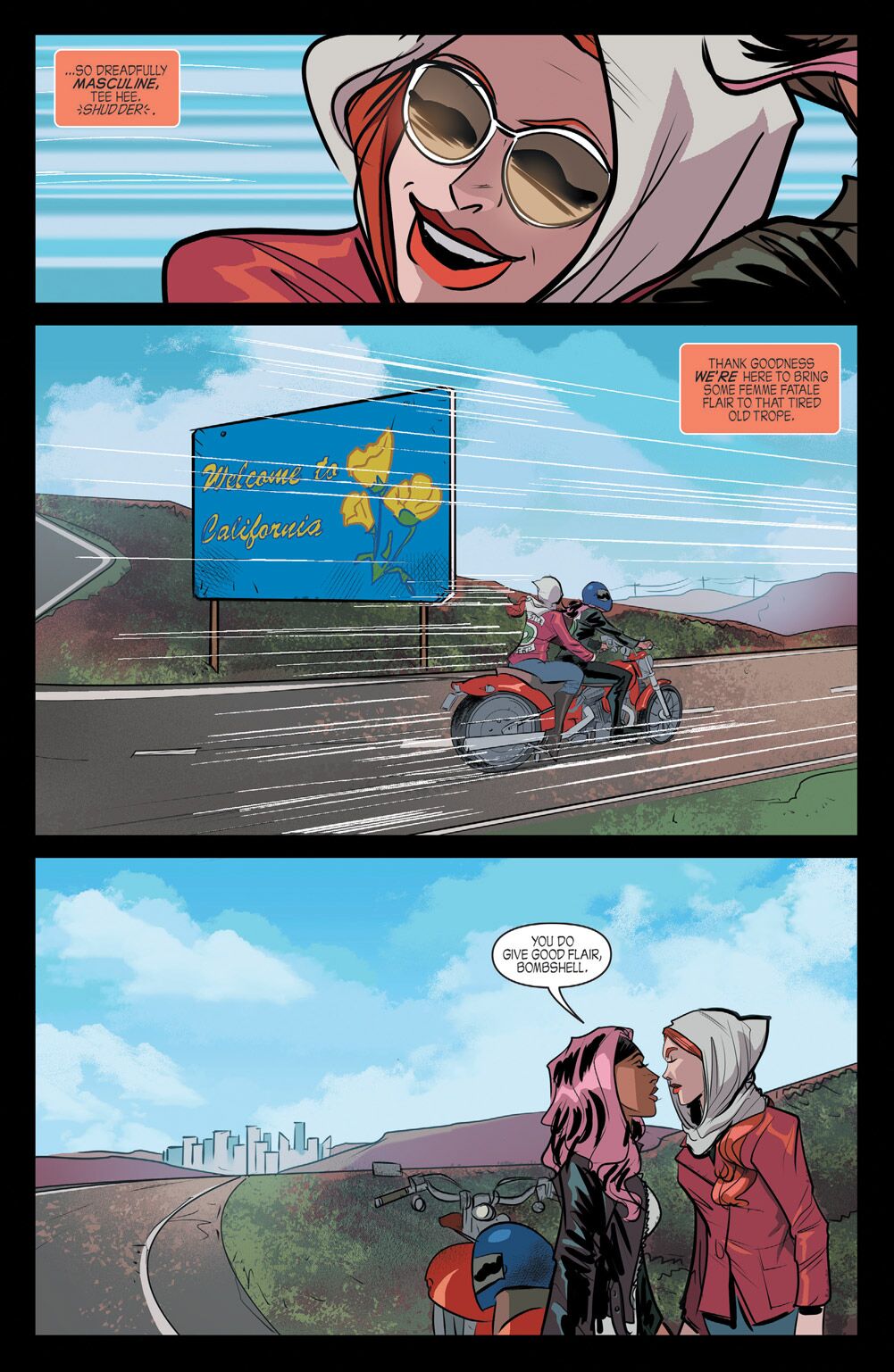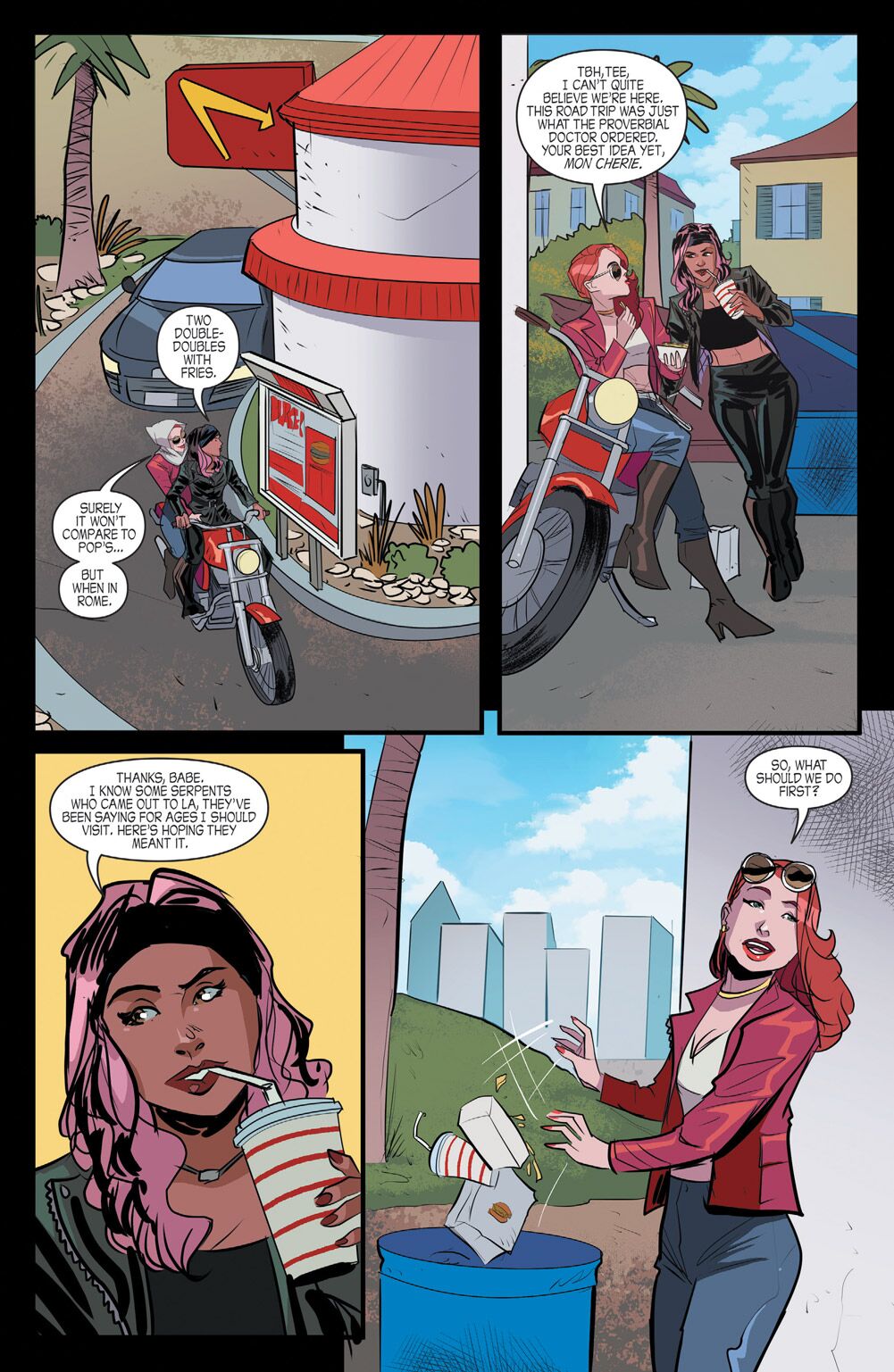 The issue, with art by Thomas Pitilli and Joe Eisma, as well as Andre Szymanowicz, Janice Chiang, John Workman and Matt Herms, hits stores April 24th. As of yet there's no Maple Syrup Blood War special planned, but fingers crossed!
Keep up with all of Riverdale season 3 news and reviews right here.
Chris Cummins is a Philadelphia-based writer, producer, and comics historian. Read more of his work here. You can find him on Twitter at @bionicbigfoot and @scifiexplosion