News
Resident Alien TV Adaptation Ordered to Series by Syfy
Syfy is adding another sci-fi comedy to its docket with its series pickup for Dark Horse's Resident Alien.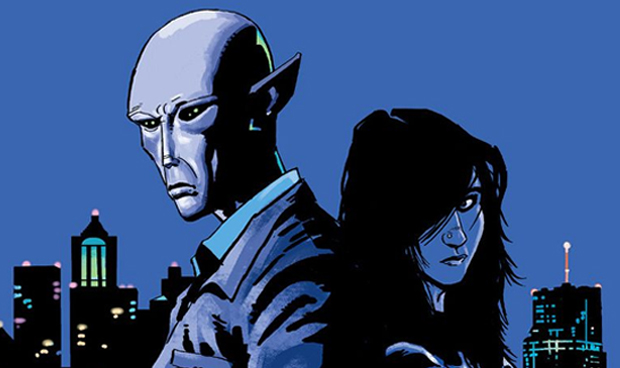 Resident Alien, the acclaimed Dark Horse Comics sci-fi crime-solver title created by Peter Hogan and Steve Parkhouse, is coming to Syfy as a television series. The dark comedy about an alien doctor with a secret mission joins fellow comics adaptations such as Krypton, Happy!, (the currently stalled) Wynonna Earp and Deadly Class.  
Syfy initially ordered a pilot for the small screen project back in June 2018, with the announcement that it would star geek icon Alan Tudyk. However, to Resident Alien's benefit, the cable channel's playing field has changed since then, with funds freed after major cancellations issued for shows such as zombie series Z Nation, horror anthology series Channel Zero and the once-promising George R.R. Martin space-set adaptation, Nightflyers. Consequently, in the latest news, via THR, Syfy has officially ordered Resident Alien to series.
Debuting its story in the pages of Dark Horse Presents in 2011, the Resident Alien title launched in 2012 as volumes of self-contained miniseries. It's a fish-out-of-water dark comedy about an alien who crash lands on Earth and assumes the identity of Harry a small-town Colorado doctor. As he experiences life on the planet and the best and worst that humanity has to offer, he slowly works towards the story's central moral question: "Are human beings worth saving?"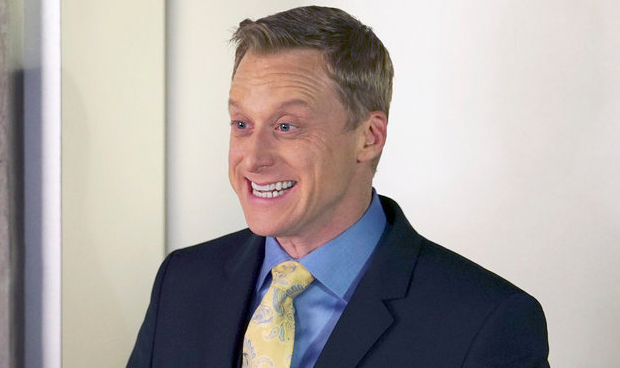 Alan Tudyk (Doom Patrol, Star Wars: Rogue One, Firefly) will star as the extraterrestrial physician, joined in the main cast by Sara Tomko (Sneaky Pete, Once Upon a Time), Corey Reynolds (Murder in the First, The Closer), Alice Wetterlund (People of Earth, Silicon Valley) and Levi Fiehler (Mars, The Fosters).
Family Guy veteran Chris Sheridan adapts Hogan and Parkhouse's comic, serving as writer/executive producer for the pilot in a genre-bending move similar to the one Seth McFarlane made in going from the animated comedy to The Orville. The launch episode will be directed and executive-produced by David Dobkin (The Judge). They are joined by executive producers in Dark Horse Entertainment's Mike Richardson (Hellboy) and Keith Goldberg (The Legend of Tarzan), along with Amblin Television's Justin Falvey and Darryl Frank.
Resident Alien will be produced by Universal Cable Productions through its first-look deal with Dark Horse as new content for its parent company, NBCUniversal, which also own Syfy.
We will keep you updated right here on Syfy's Resident Alien as things develop!
Joseph Baxter is a contributor for Den of Geek and Syfy Wire. You can find his work here. Follow him on Twitter @josbaxter.