News
Power Rangers Reveals Future History of Green Ranger
An original graphic novel will feature Tommy and feature more of the Master Morpher.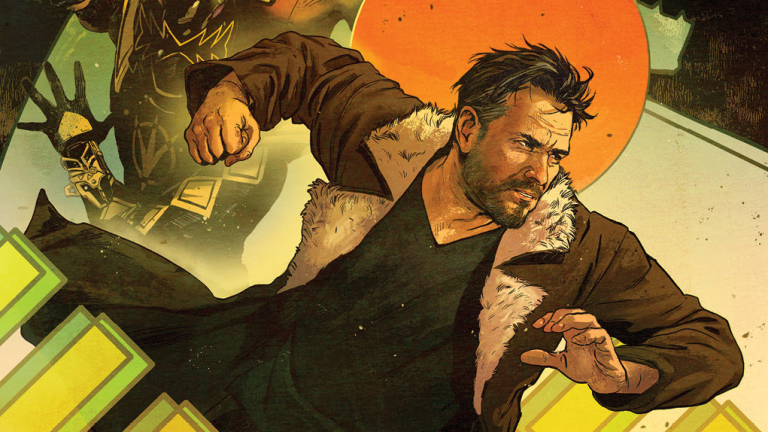 Aww man, time for some stories of Old Man Tommy! If you ever wondered what the hell Tommy's been up to since we last saw him in the series (Super Megaforce) then BOOM! Studios and Saban Brands have you covered. Mighty Morphin Power Rangers: Soul Of The Dragon is an original graphic novel that will reveal "a powerful, untold chapter in the life of hte lengendary original Green Ranger." We've got the official description below.
It's been a long time since Tommy Oliver has served as a Power Ranger. He's defeated space witches, brought down evil armies, protected the galaxy, but now Tommy leaves protecting the world to the Power Rangers at Space Patrol Delta. But when his son goes missing, it's up to Tommy to discover a secret in his past, in order to save his future. Now Tommy will call on all his training, his friends, and maybe even some of his enemies as he sets out on his most important mission: find his son and bring him home.
Now that Dimensions in Danger has aired we know that son is JJ, the child he had with Katherine. Below we've also got new preview images of the comic, featuring Tommy fighting against some aliens.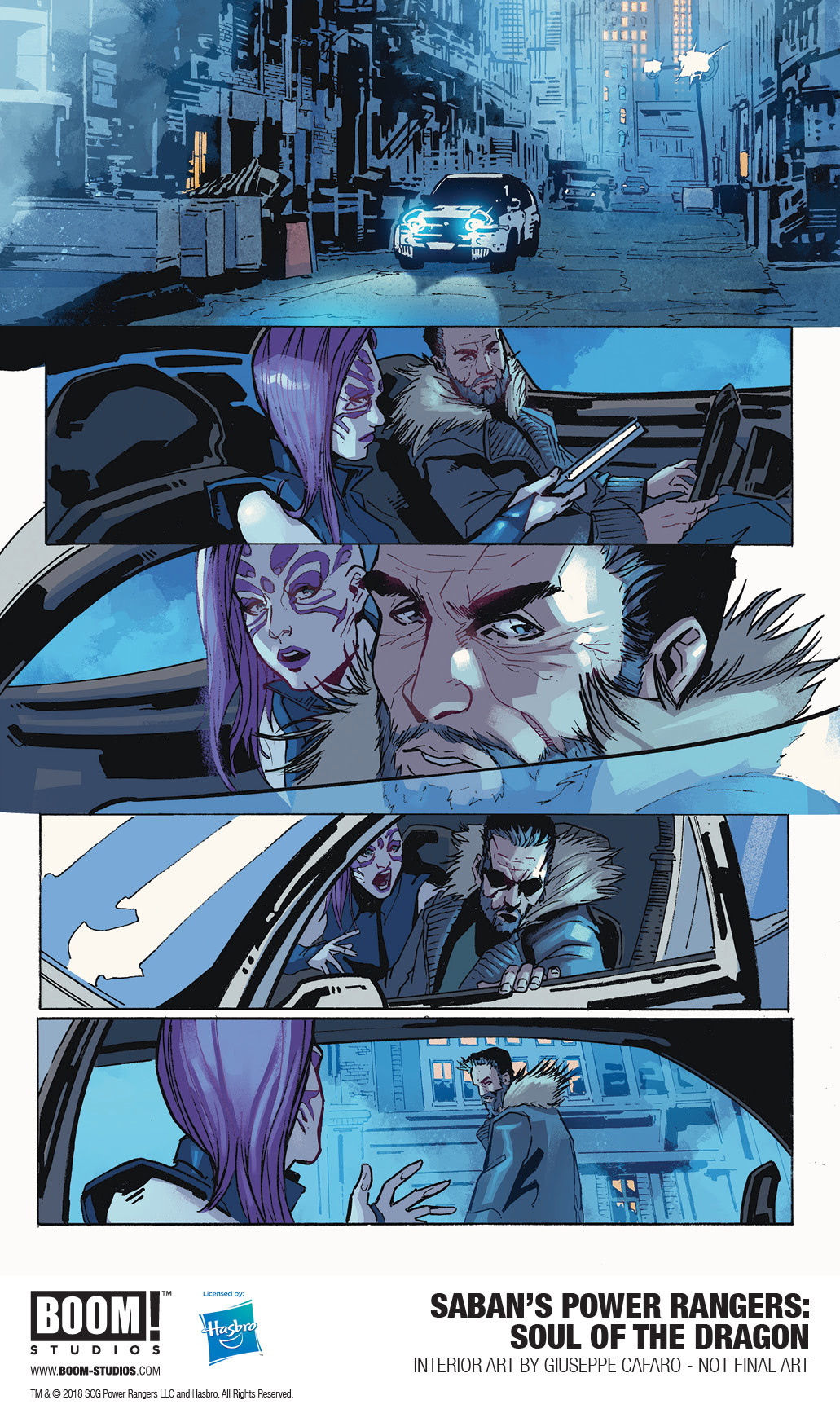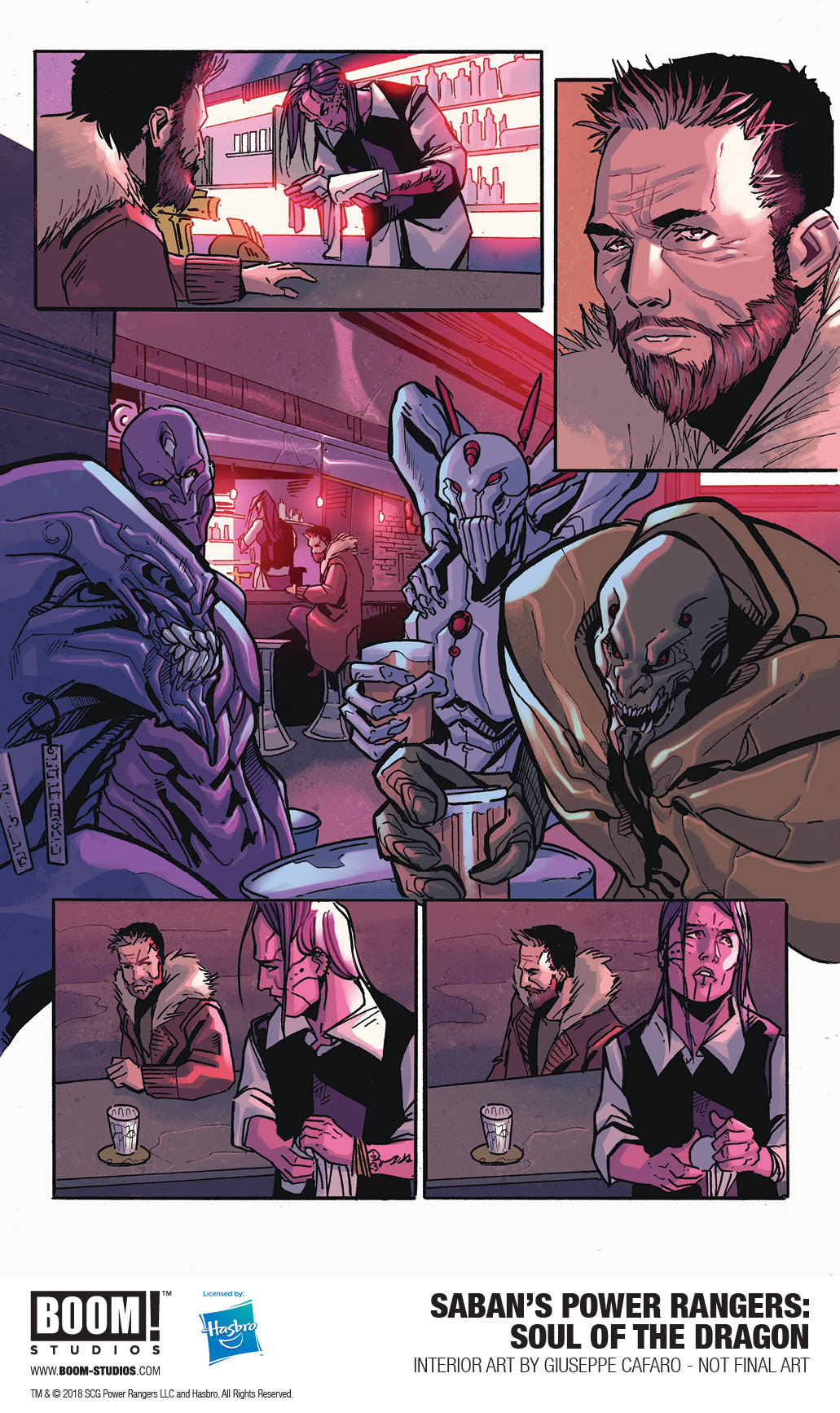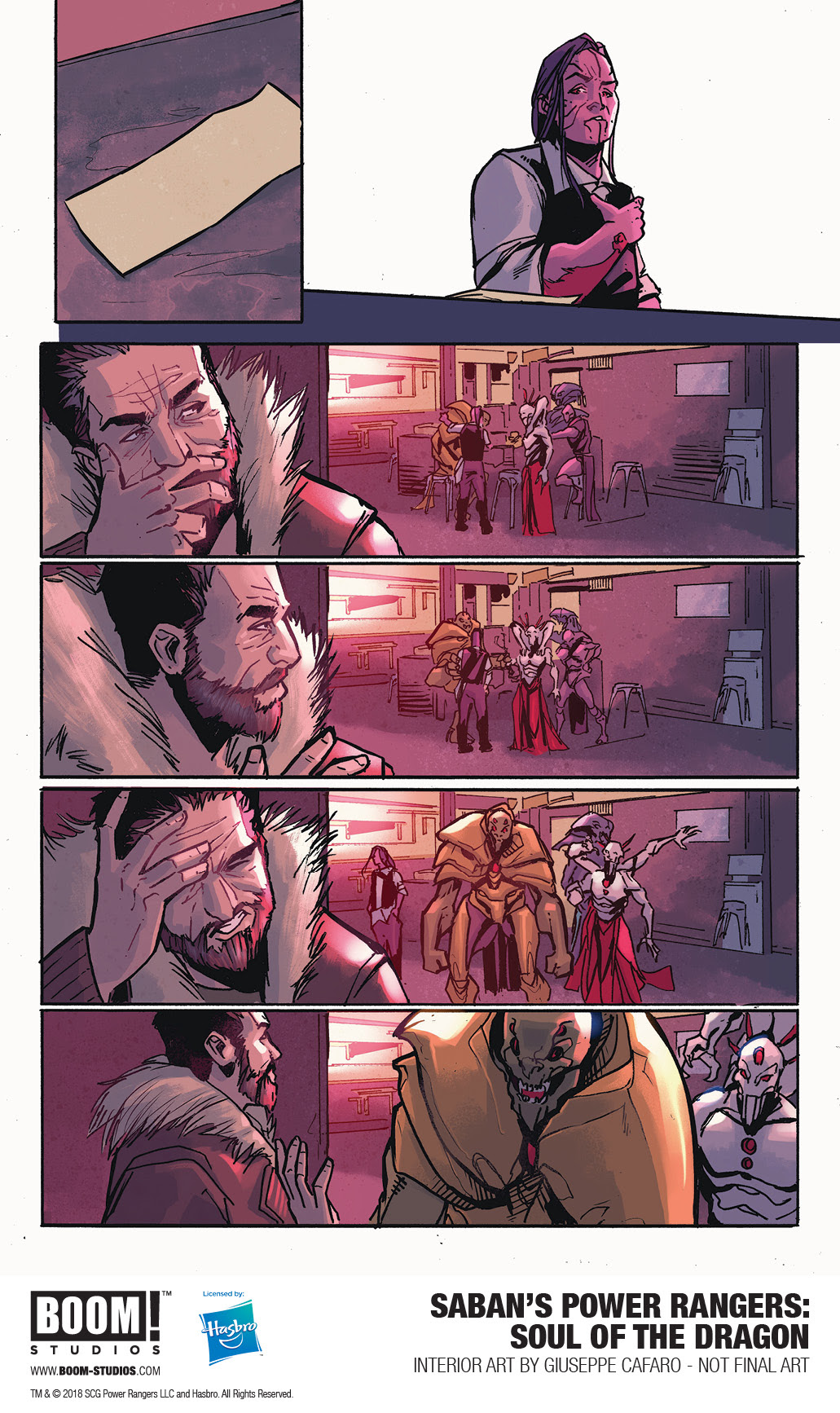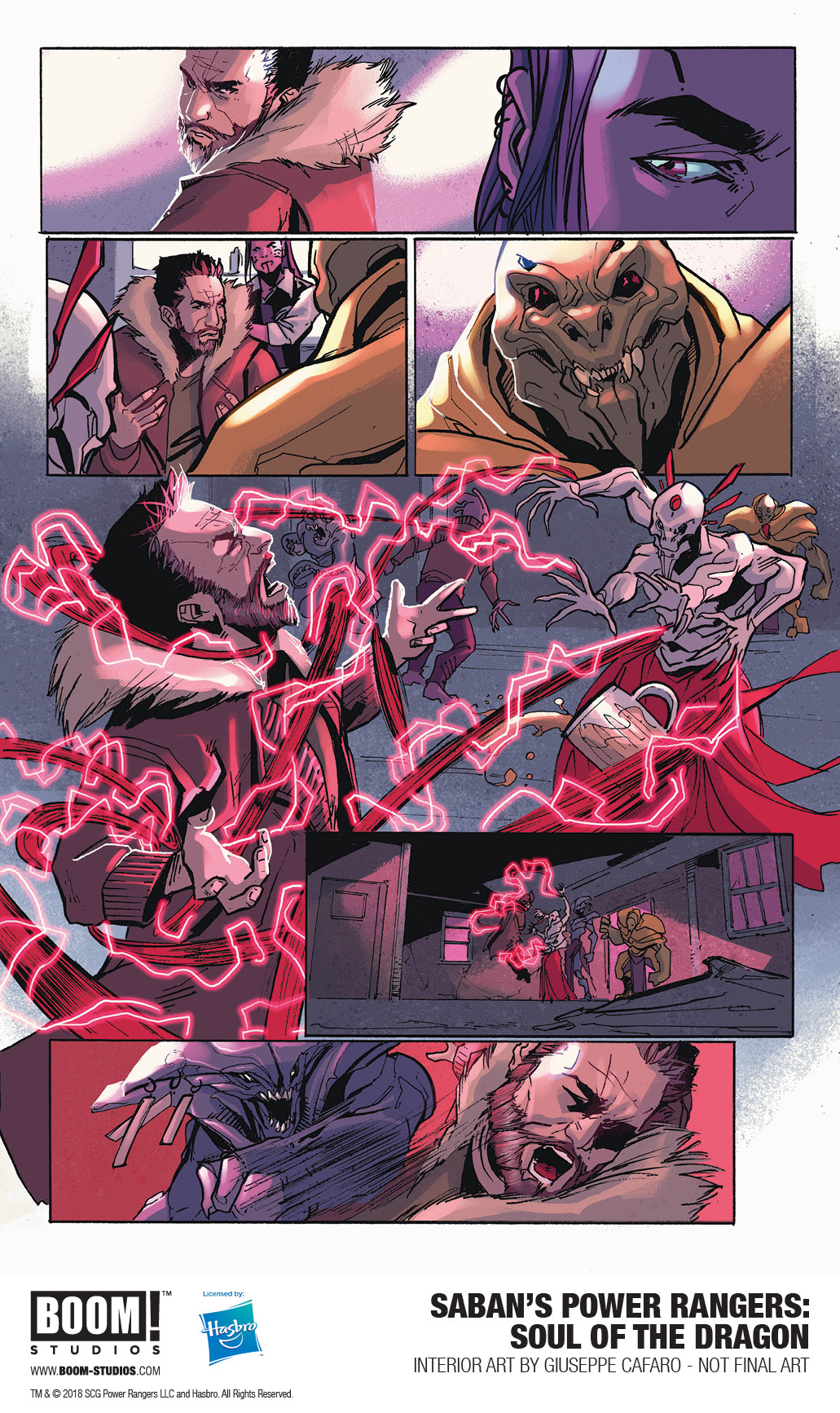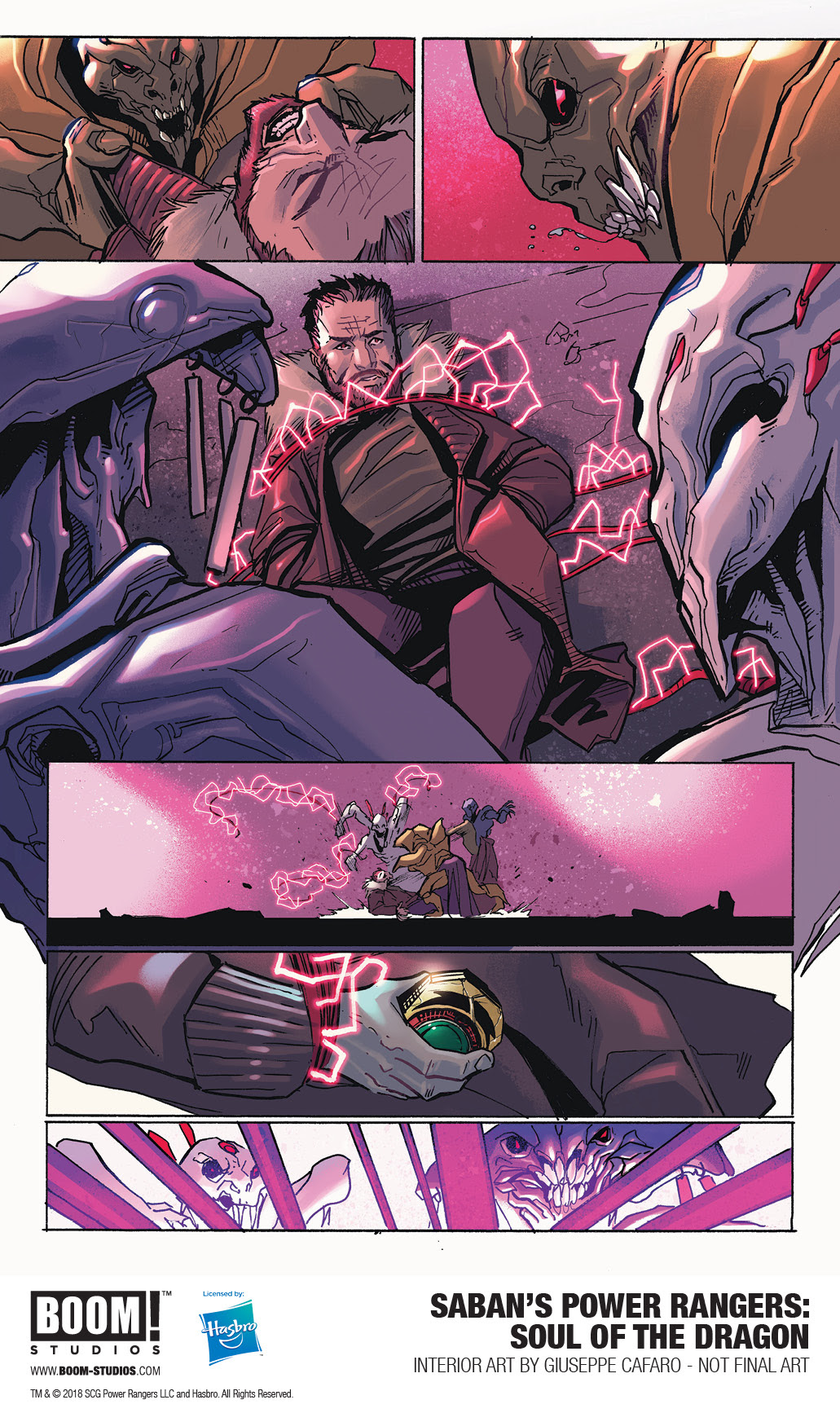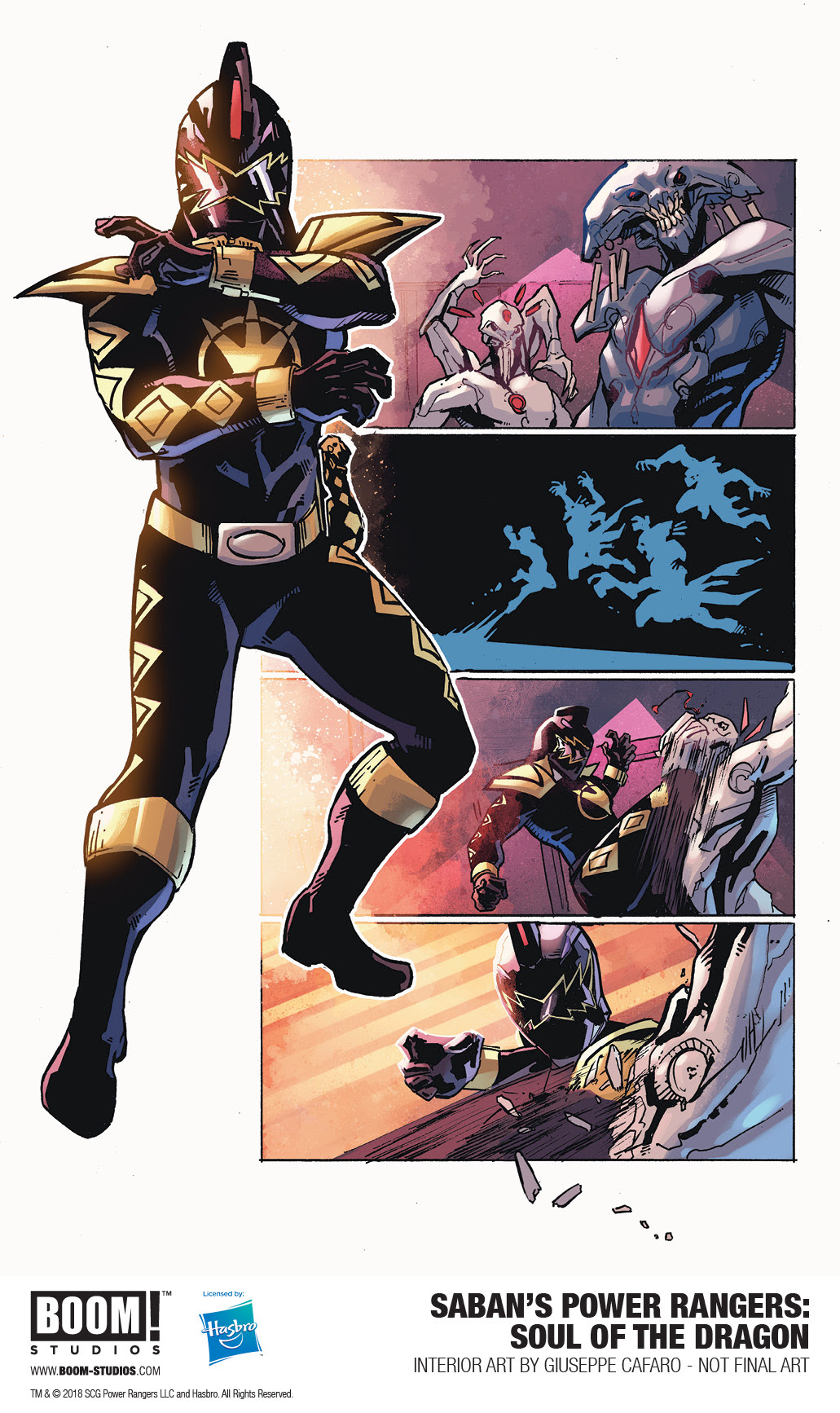 "Tommy Oliver has been part of the Power Rangers for the past 25 years," said Jason David Frank,  who played Tommy in the original series. "We've seen him morph into so many different Power Rangers. Now in Soul Of The Dragon we get to see an in-depth story of the life of Tommy Oliver as a Power Ranger and person. We go deeper into the multiple Rangers Tommy has become throughout time- I'm excited for all of you to see how Tommy evolves into the Legendary Power Ranger he is and the legacy he will leave behind forever."
Deeper into the multiple Rangers Tommy has become? More Dino Thunder Tommy stories, please! Below you can find the cover of this original graphic novel and the design for the older Tommy.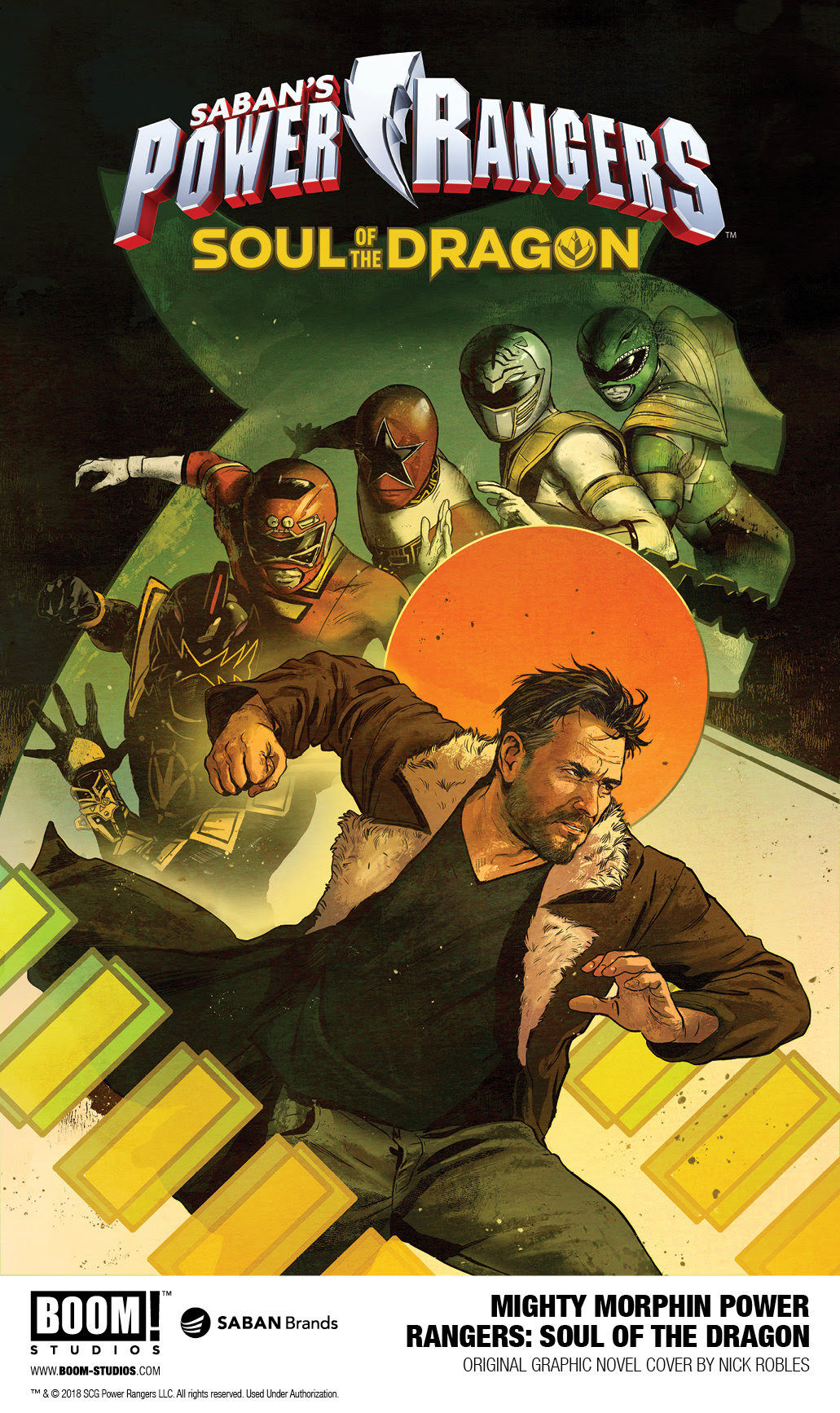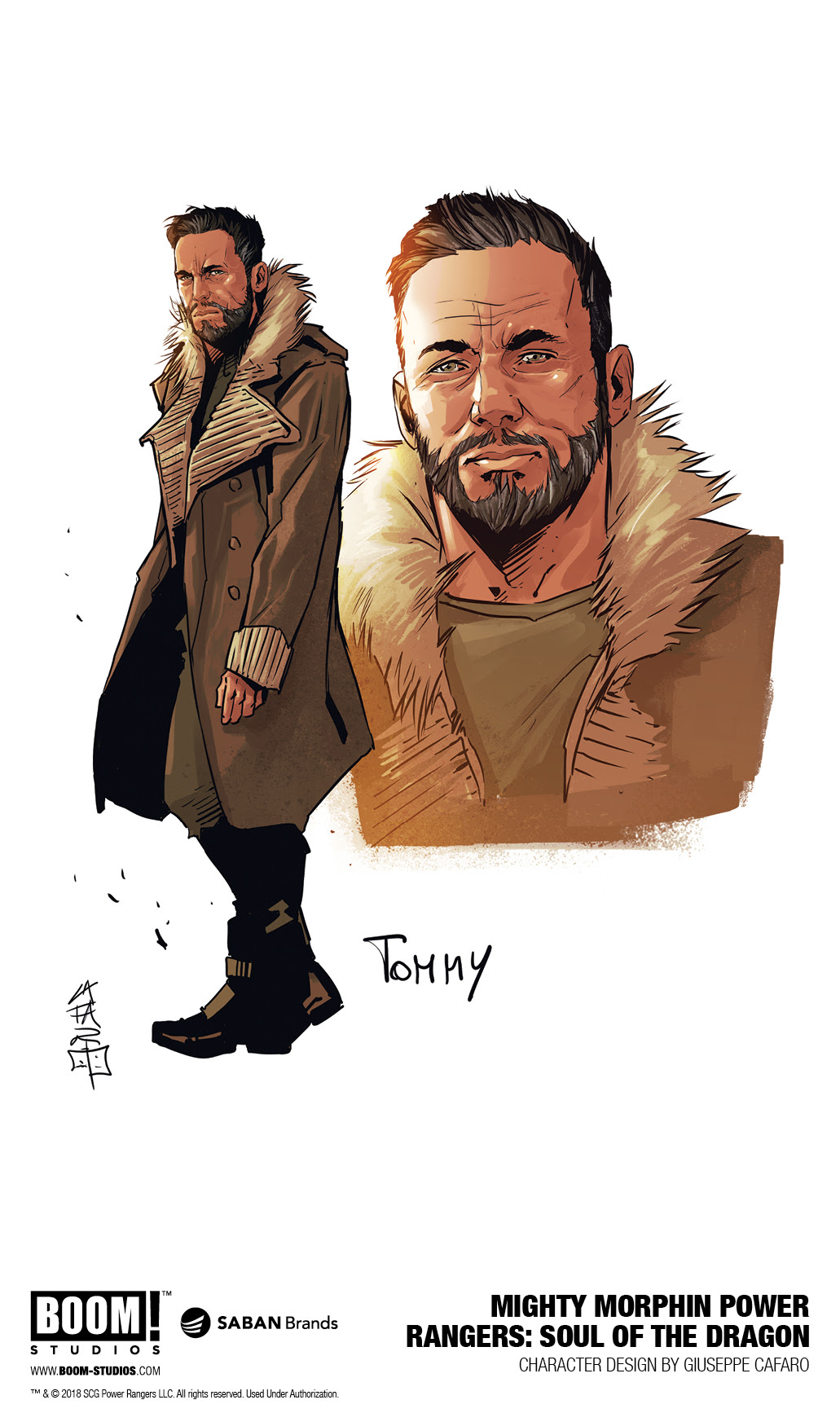 Does anyone else get an Old Man Logan vibe from this comic? JDF is a self professed huge fan of Wolverine and with him being a "special consultant" on this comic the influence can't be far off. We'll see once it's released!
Shamus Kelley is a pop culture/television writer and official Power Rangers expert. Follow him on Twitter!