News
Power Rangers Take on Alpha One in Exclusive Look at Forever Rangers #1
We've got the exclusive reveal of the cover and synopsis for a huge turning point in Go Go Power Rangers.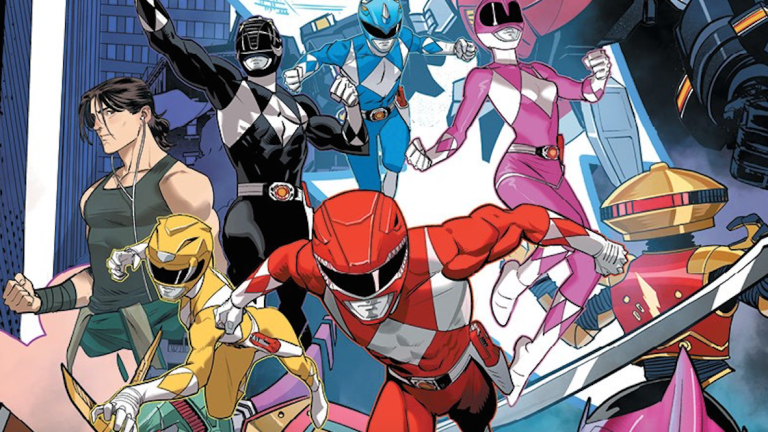 If you somehow hadn't heard, Go Go Power Rangers is the comic book Power Rangers fans have always dreamed of. Character focused, playing with the lore, and just so damn fun. It's also going to be central to the new golden age of Power Rangers comics headed our way soon!
 We're delighted to exclusively reveal the next big chapter in the series, Saban's Go Go Power Rangers: Forever Rangers #1. We've got the official description for the oversized special below.
Is this the end? Alpha One is bent on revenge against Zordon, his creator, and willing to destroy anyone who may stand in his way, including the Power Rangers!  They summon every last bit of morphin power they've got to halt the deranged robot on his path of destruction and death. But when it looks as though their combined strength might not be enough to stop the murderous and hyper-charged Alpha One from laying waste to Angel Grove, the Power Rangers must reach deep and ask themselves just how far they are willing to go to save Zordon, Angel Grove, and the rest of humanity from Alpha One's plans.
This looks to be a big celebration and reflection on just how far Go Go Power Rangers has come, at least if the main cover by Dan Mora is any indication. We've got that here.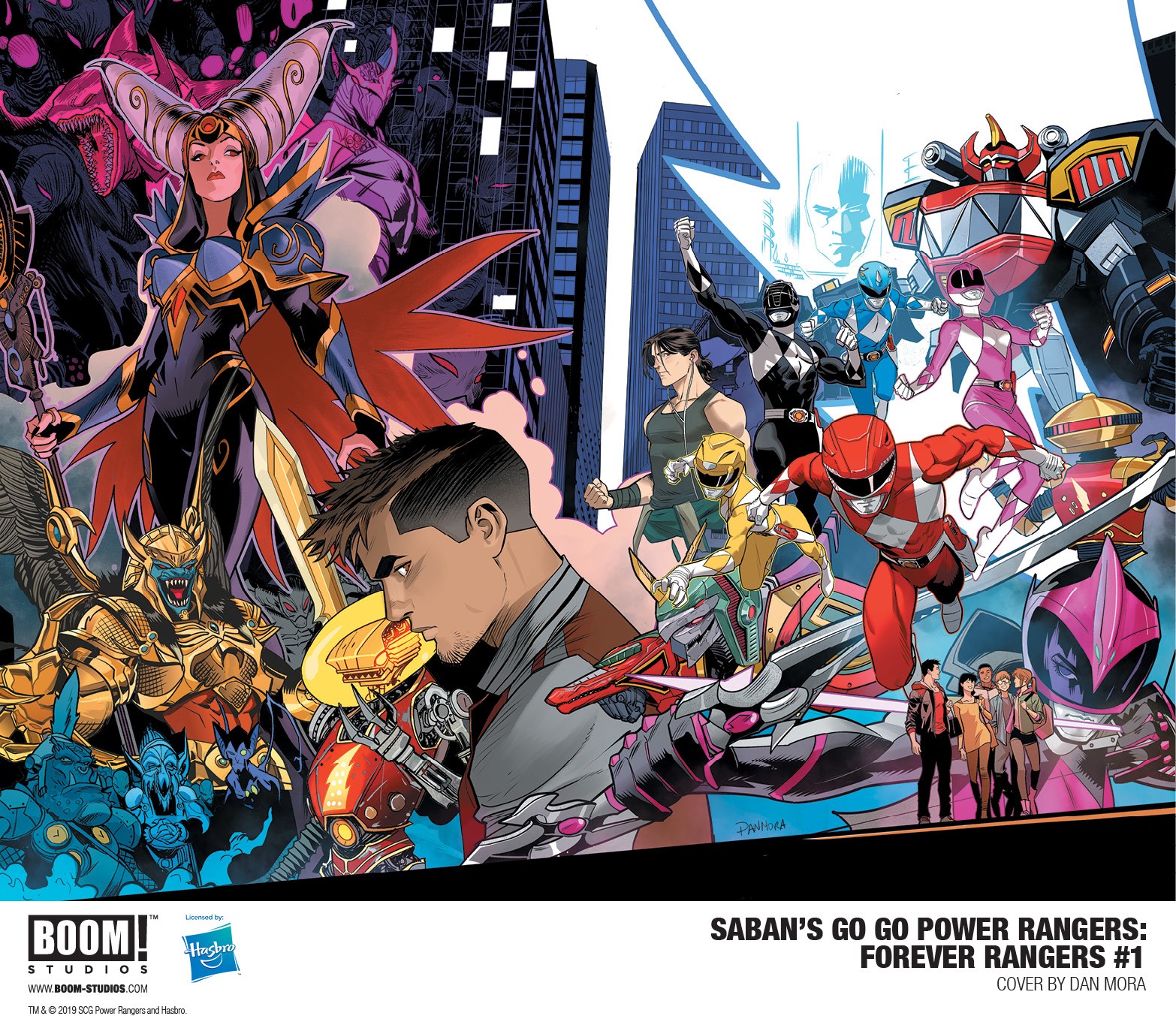 Will we be seeing a return of Matt or even have Tommy making appearance in the comic? We'll have to wait and see! The variant cover by Kris Anka doesn't give us many clues but it is an adorable shot of the full MMPR team.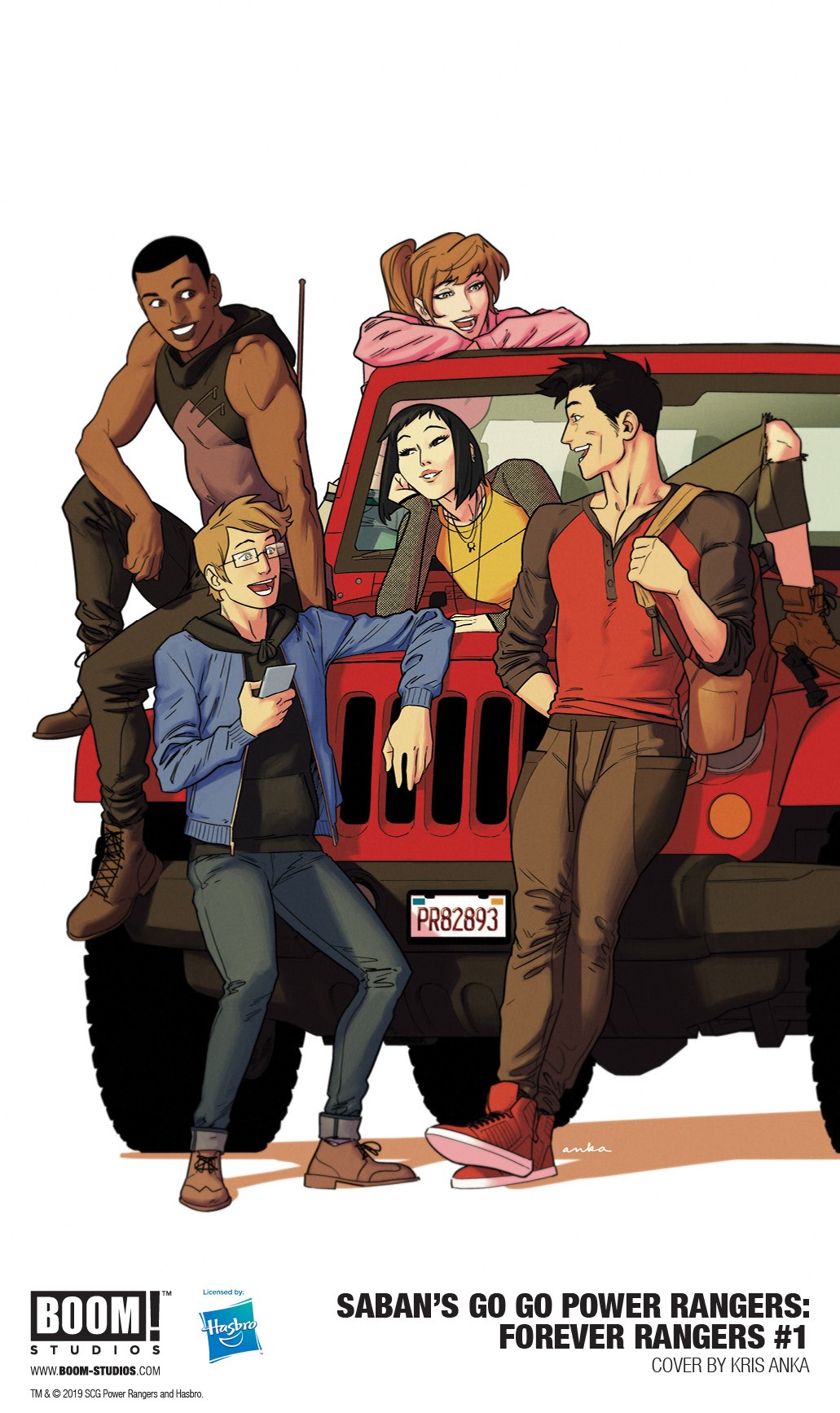 The issue will also feature a variant cover by Gurihiru (The Unstoppable Wasp, Gwenpool). Dafna Pleban, Senior Editor, BOOM! Studios dropped some hints of what fans should expect from this big issue.
read more: Power Rangers: The Unproduced Episodes
"Alpha One represents such an interesting existential threat to the Power Rangers and Zordon. Alpha One was once like them, committed to the cause, and fighting him becomes its own kind of tragedy. In the biggest issue of Saban's Go Go Power Rangers ever, Ryan and Eleonora push the Power Rangers past their limits!"
Print copies of Saban's Go Go Power Rangers: Forever Rangers #1 will be on sale on June 19, 2019  Digital copies can be purchased from comiXology, iBooks, Google Play, and the BOOM! Studios app. 
Shamus Kelley is a pop culture/television writer and official Power Rangers expert. Follow him on Twitter! Read more articles by him here!