News
Plastic Man Reboot Coming From DC
DC has found the perfect creative team to put Plastic Man back in the spotlight.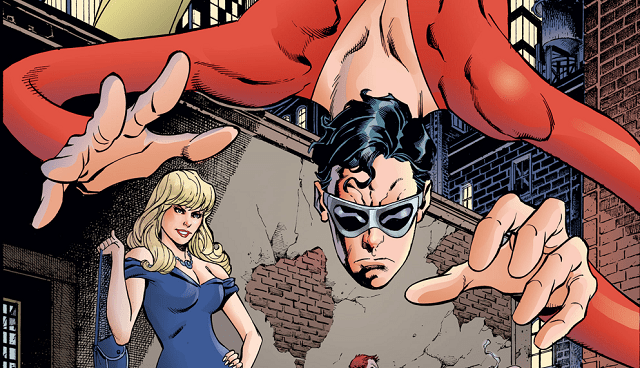 Is…is Plastic Man having a moment? I mean, a real, actual, genuine creative resurgence and moment in the sun? It sure would seem that way.
In just the last few months, Plastic Man has returned to the pages of DC Comics on a regular basis for the first time in the Rebirth era (and beyond). Reintroduced with a slightly tweaked origin story in the pages of Dark Knights: Metal, DC's almost incomprehensible but still really awesome event book from Scott Snyder and Greg Capullo, Plas has already branched out into the pages of a new fan favorite title, The Terrifics, from Jeff Lemire, Ivan Reis, and Joe Prado. The Terrifics is really great, by the way, and you should totally check it out.
Anyway, that's clearly not enough Plastic Man for anyone, so DC is launching a six-issue limited series this summer, and what a creative team they've found. Gail Simone will write the new comic, with Adriana Melo on art. If you've never read Gail Simone's work I…seriously do not know what to say to you, because her work has consistently been some of the best stuff coming out of DC over the last 15 years. Go give Secret Six a shot. Immediately. Adriana Melo is working on the suitably bonkers Harley & Ivy Meet Betty & Veronica, so the zaniness of Plastic Man's world should be well-represented.
"One of my favorite takes on Plas was from the classic Grant Morrison/Howard Porter run. We are definitely taking inspiration from that, and just pushing it even further for rudeness' sake," says Simone. "Plas is funny, happy and has enough star power to hold his own against the big guns. He's not afraid of Batman, he's not afraid of Darkseid, he's only afraid of messing up, of going back to being the punk thug he used to be."
"I usually tend to do more realistically stylized work," says Melo, "but I also love scenes where I can take the opportunity to draw fun visual gags. I think that's the challenge with this series: keep Eel O'Brian's nature, maintain Plastic Man's stretchy jokes, but also deliver that new twist that Gail gives to him."
"Plas is THE original humor hero jock, and I think that everyone from Lobo to the Mask to Deadpool to Harley Quinn follows a little bit in his footsteps," explains Simone. "If you read his best stories, he's always a little bit bawdy, a little bit messed up, and that really is my favorite kind of hero."
Plastic Man has been kicking around the comics world since 1941. He was created by Jack Cole, and those early Plastic Man comics are inventive, wild, and years ahead of their time. The character has been a frequent minor supporting character in DC Comics, has popped up in animation (where he is uniquely suited) plenty of times. You should really check out Kyle Baker's take on the character, which DC really needs to put back in print.
Check out the cover of the first issue from Aaron Lopresti. This looks great.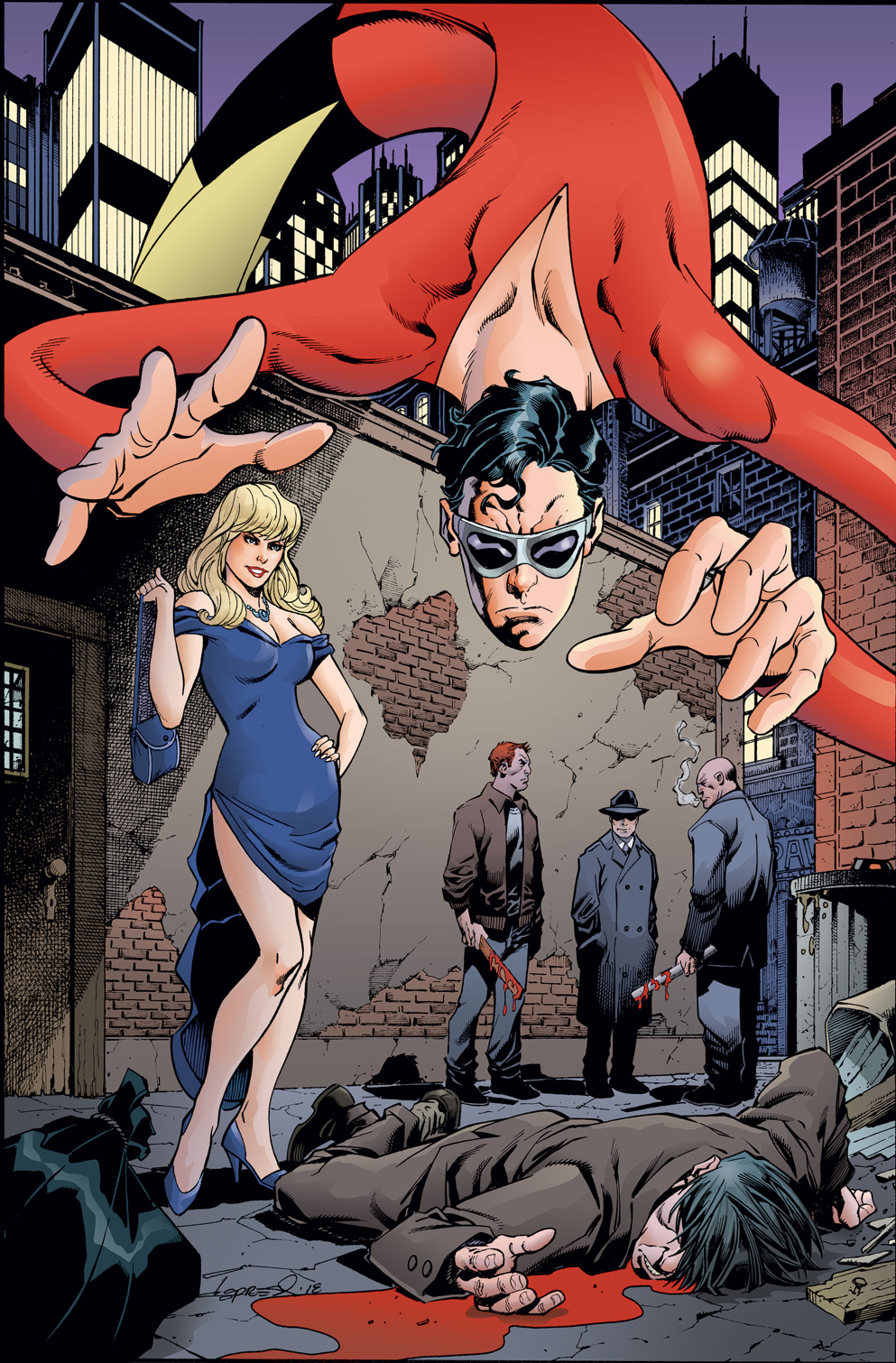 Plastic Man #1 is coming on June 13.