News
Our 2018 Eisner Awards Picks
We pick the 2018 Eisner Awards winners so you... can pick against us because we're usually wrong.
Happy real Nerdprom, everyone! This year's Eisner Awards will be a gathering of comic industry luminaries, and unlike the frauds at the White House Correspondents Association, these nerds are people you'll actually want to hang out with. Last year's big winner, Saga, is still going strong, but missed out on the nominations in 2018, so we're looking forward to some new faces on at the podium. We took a look at a handful of headline categories to try and predict who we think will (or would like to see) win.
Best Continuing Series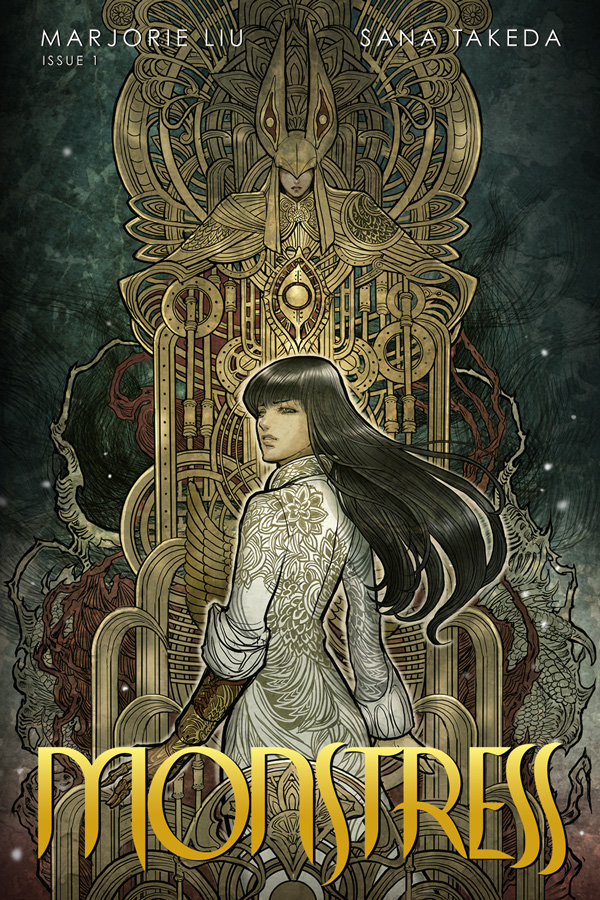 Black Hammer, by Jeff Lemire, Dean Ormston, and David Rubín (Dark Horse)
Giant Days, by John Allison, Max Sarin, and Liz Fleming (BOOM! Box)
Hawkeye, by Kelly Thompson, Leonardo Romero, and Mike Walsh (Marvel)
Monstress, by Marjorie Liu and Sana Takeda (Image)
The Wicked + The Divine, by Kieron Gillen & Jamie McKelvie (Image)
Black Hammer is incredible, and Giant Days is great all-ages fare, but we picked it last year and you know the old saying – "Fool me once, shame on you. Fool me…you can't fool me again." Takeda and Liu have built a rich, beautiful fantasy world that's is a great wonderful gateway into comics for people new to comics. Monstress is also a rich, rewarding read for long-time comics fans.
Best Limited Series
Black Panther: World of Wakanda, by Roxane Gay, Ta-Nehisi Coates, and Alitha E. Martinez (Marvel)
Extremity, by Daniel Warren Johnson (Image/Skybound)
The Flintstones, by Mark Russell, Steve Pugh, Rick Leonardi, and Scott Hanna (DC)
Mister Miracle, by Tom King and Mitch Gerads (DC)
X-Men: Grand Design, by Ed Piskor (Marvel)
This category is impossible. Every one of these comics is amazing and should win. Grand Design has all the charm and effective storytelling that Hip-Hop Family Tree had, but with all the garbage X-Men continuity that I love. World of Wakanda brought fresh new voices to the exceptional world that Ta-Nehisi Coates crafted. And while Mister Miracle is a mortal lock for our best comics of 2018, I'm going to skip it because its best issue so far (#7, the childbirth one) came out in March. Flintstones had absolutely no business being as good as it was, but it was the fastest, funniest satire in almost any medium in 2017.
Best New Series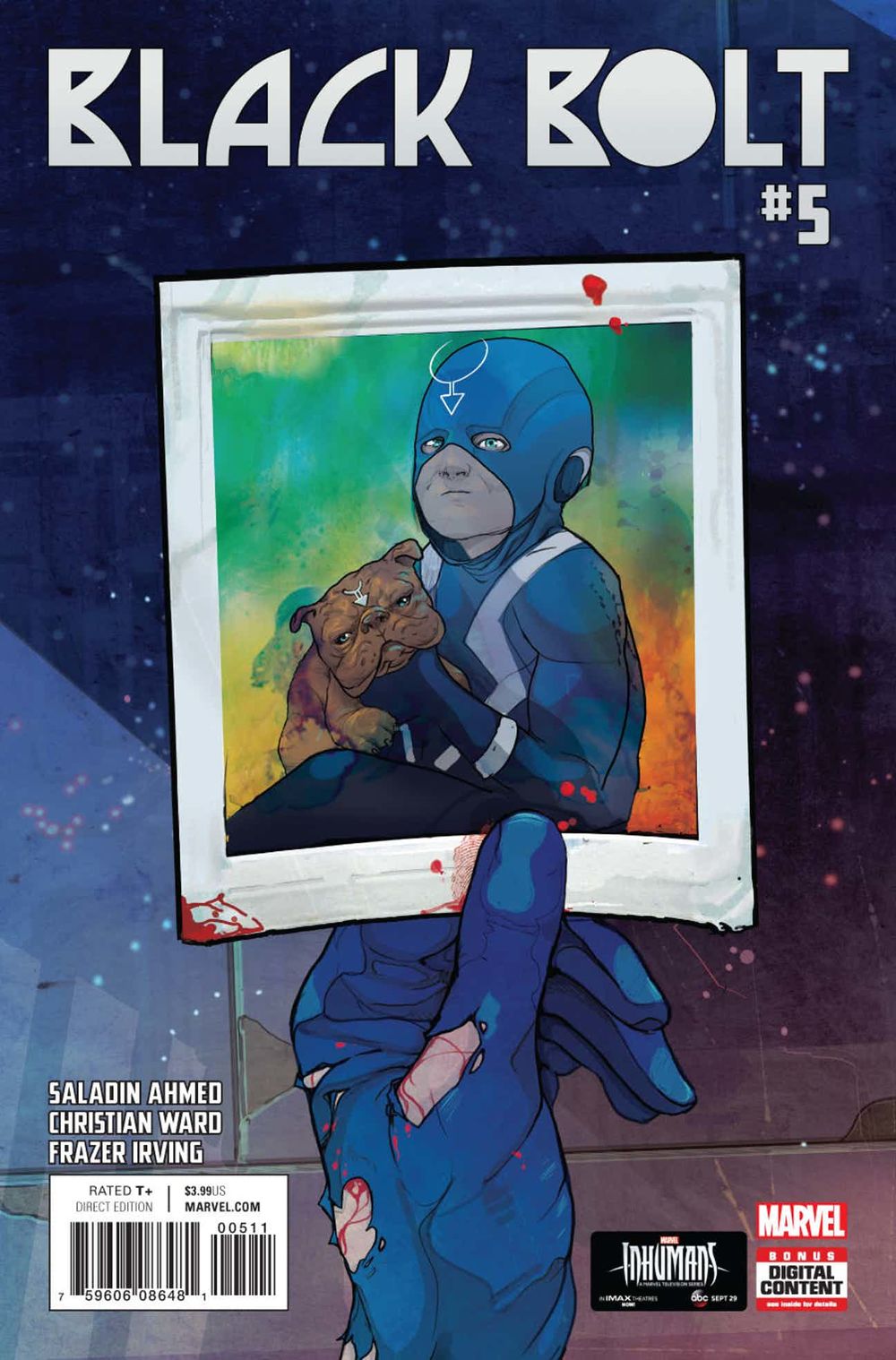 Black Bolt, by Saladin Ahmed and Christian Ward (Marvel)
Grass Kings, by Matt Kindt and Tyler Jenkins (BOOM! Studios)
Maestros, by Steve Skroce (Image)
Redlands, by Jordie Belaire and Vanesa Del Rey (Image)
Royal City, by Jeff Lemire (Image)
Nearly every Marvel comic nominated for an Eisner that isn't a limited series has already been canceled, and Black Bolt is the best of the bunch. I bet the Eisners don't miss a chance to send a message to Marvel about their publishing strategy.
Best Humor Publication
Baking with Kafka, by Tom Gauld (Drawn & Quarterly)
Batman/Elmer Fudd Special #1, by Tom King, Lee Weeks, and Byron Vaughn (DC)
The Flintstones, by Mark Russell, Steve Pugh, Rick Leonardi, and Scott Hanna (DC)
Rock Candy Mountain, by Kyle Starks (Image)
Wallace the Brave, by Will Henry (Andrews McMeel)
Batman/Elmer Fudd is jet black film noir turned into a comic book that happens to feature a filthy Tweety Bird as a gangster, Bugs Bunny as a down-on-his-luck mob lowlife drinking carrot juice at a bar, and Elmer Fudd hunting Batman for stealing his girlfriend. It didn't really strike me until I read the nominations that it was actually a humor publication, though.
Best Graphic Album—New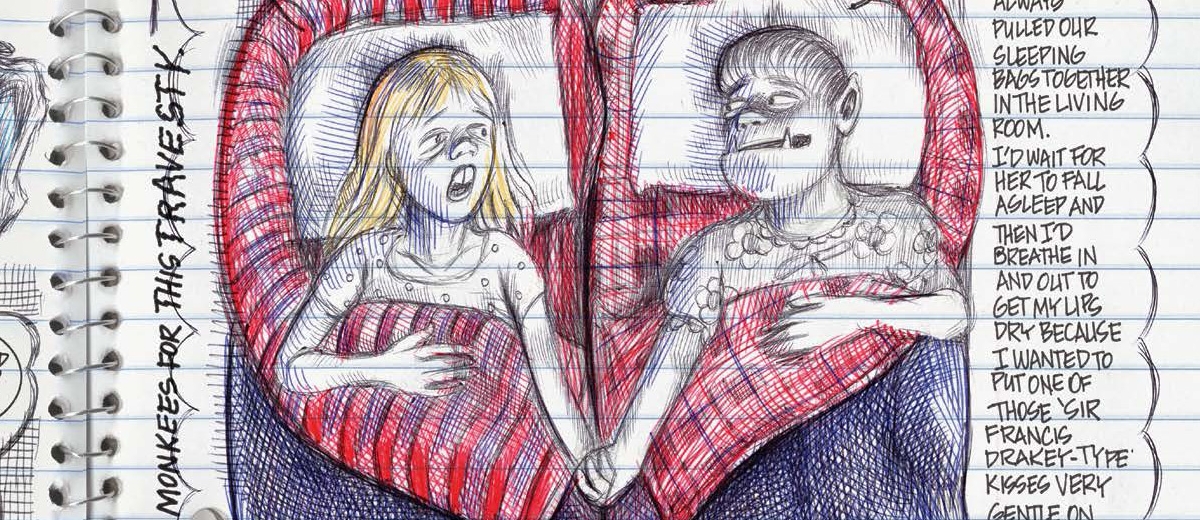 Crawl Space, by Jesse Jacobs (Koyama Press)
Eartha, by Cathy Malkasian (Fantagraphics)
My Favorite Thing Is Monsters, by Emil Ferris (Fantagraphics)
Stages of Rot, by Linnea Sterte (Peow)
The Story of Jezebel, by Elijah Brubaker (Uncivilized Books)
Emil Ferris' comic is the best comics debut I've ever read. The craft involved in its creation is incredible. If I had to pick a big winner for the Eisners, My Favorite Thing Is Monsters and Ferris nominated for best coloring, lettering and best writer/artist, seems poised to clean up.
Best Writer
Tom King, Batman, Batman Annual #2, Batman/Elmer Fudd Special #1, Mister Miracle (DC)
Matt Kindt, Grass Kings (BOOM! Studios); Ether (Dark Horse); Eternity, X-O Manowar (Valiant)
Jeff Lemire, Black Hammer (Dark Horse); Descender (Image)
Marjorie Liu, Monstress (Image)
Mark Russell, The Flintstones (DC)
The body of King's work over the last year should be what pushes him over the edge. Kindt is maybe the best writer at Valiant, and the Divinity/Eternity cycle is one of my favorite books they've put out, but King has been unbelievably good, and probably deserves to win on the strength of Mister Miracle alone..
Best Penciller/Inker or Penciller/Inker Team
Isabelle Arsenault, Louis Undercover (Groundwood Books/House of Anansi)
Mitch Gerads, Mister Miracle (DC)
Gary Gianni, Hellboy: Into the Silent Sea (Dark Horse)
Ramón K. Perez, Jane (Archaia)
David Rubín, Black Hammer #9 & #12, Ether, Sherlock Frankenstein #1–3 (Dark Horse); Beowulf (Image)
Ramon Perez is on the verge of being a superstar. His Nova was an outstanding book full of energy and vibrant characters. Jane, giving him a full graphic novel's worth of pages to tell an art house romance adaptation of Jane Eyre, is as close to Eisner-bait as you can get.
Best Cover Artist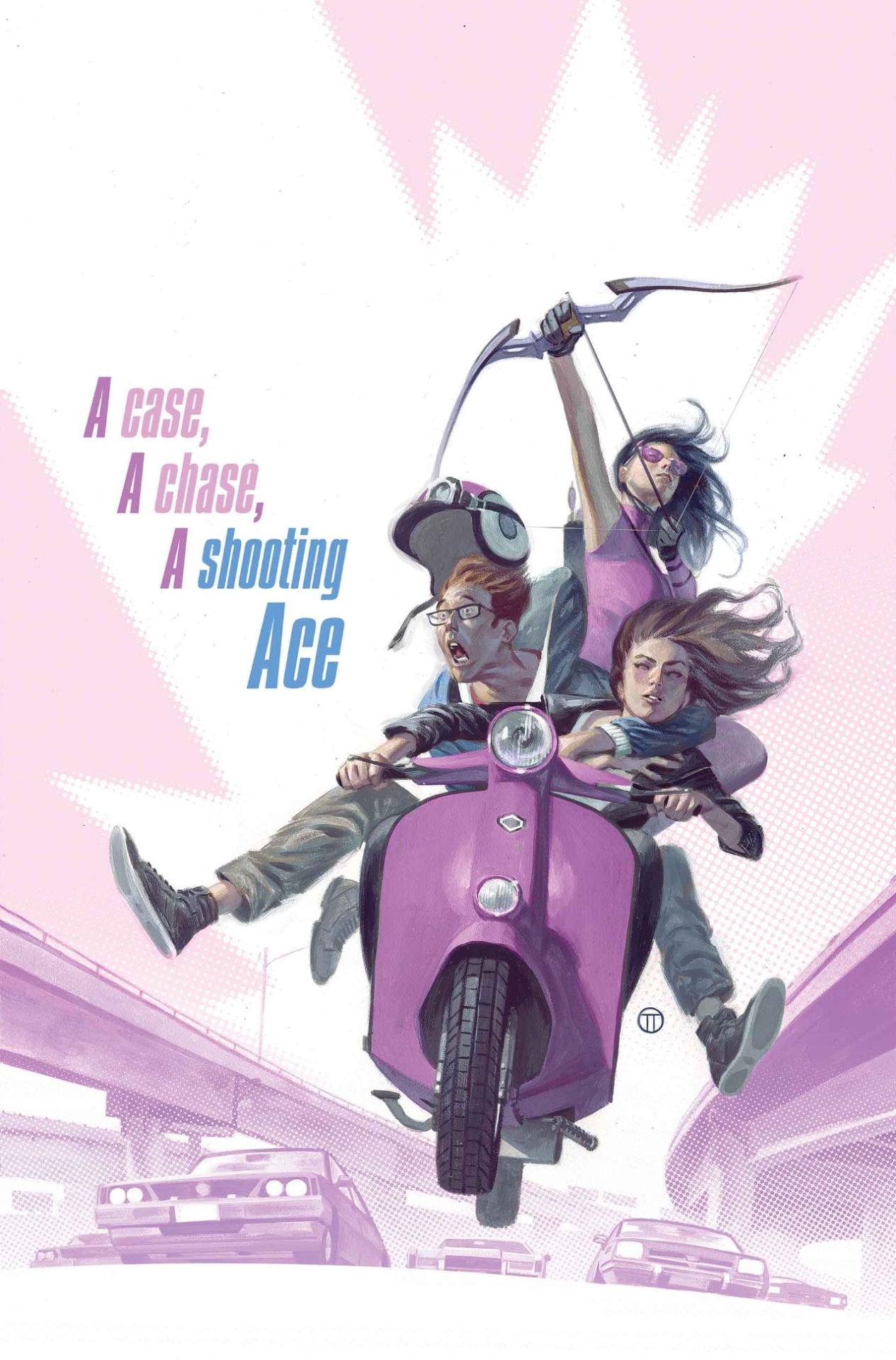 Jorge Corona, No. 1 with a Bullet (Image)
Nick Derington, Mister Miracle (DC); Doom Patrol (DC Young Animal)
Brian Stelfreeze, Black Panther (Marvel)
Sana Takeda, Monstress (Image)
Julian Totino Tedesco, Hawkeye (Marvel)
This is a tough category to handicap, but it feels like Tedesco will win here. No covers are as well matched to the books' interiors as his Hawkeye covers about Kate Bishop's adventures.
Read the Den of Geek SDCC 2018 Special Edition Magazine Here!