News
Oscar Isaac is Apocalypse in X-Men: Apocalypse
A Most Violent Year's Oscar Isaac has been cast as Apocalypse, the villain in Bryan Singer's upcoming X-Men: Apocalypse!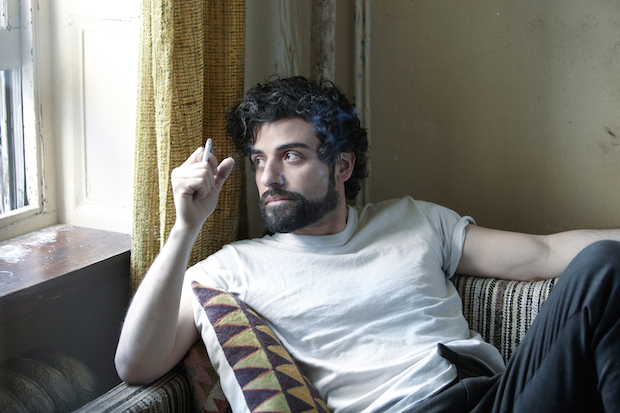 Breaking just in time for the holidays, Marvel and X-Men fans have plenty to be thankful for with the news that Oscar Isaac will play Apocalypse in Bryan Singer's X-Men: Apocalypse.
As first reported by Variety, the Guatemalan-American actor won out the prized role, which had been previously linked via rumor to Tom Hardy, by impressing Singer and 20th Century Fox as the presence needed for a bad guy who obviously will leave much destruction in his wake.
Isaac is probably best known currently to moviegoers as the sad sack personification of musical failure in the Coen Brothers' haunting 2013 effort, Inside Llewyn Davis. He also is making award season buzz again this year with next month's highly anticipated A Most Violent Year, which you can read our review of right here. Genre fans should also recall Isaac as the heavy big bad from Zack Snyder's less than memorable Sucker Punch.
Last March, Bryan Singer discussed the possibilities that the character of Apocalypse opened for the X-Men: Apocalypse plot. While in the writing stages, along with fellow executive producer Simon Kinberg, and X2 co-writers Dan Harris and Michael Dougherty, Singer said,"There's definitely now a character and a story that allow room for that kind of spectacle."
Apocalypse of course was also the bit of ancient Egyptian teasing glimpsed in the post-credit sequence of X-Men: Days of Future Past.
Apocalypse could be described to newer fans as a Type-A comic book villain of such devastating power that entire company stables must assemble to defeat him. He is to the X-Men what Thanos is to the Avengers, or Darkseid is to the Justice League. Having first appeared in X-Factor #5 in 1986, Apocalypse is the oldest living mutant, originally named En Sabah Nur. Left to die by his tribe for being different, Apocalypse develops an extreme "survival of the fittest" ideology well before Darwin set foot on the Galapagos. He can regenerate his own molecular structure (making him basically immortal) and has thousands of years of hidden alien technology at his disposal to turn good guys into villains, or rather his "Four Horseman of the Apocalypse."
Of those potential heroes, Singer and Kinberg have reiterated that we will likely see recasting of certain team players at younger ages, namely Cyclops, Storm, and Jean Grey. This was confirmed when it leaked that Elle Fanning (Maleficent), Chloe Grace Moretz (If I Stay), and Hailee Steinfeld (True Grit) are vying for the role of Jean Grey. Ben Hardy (EastEnders), Charlie Rowe (Walking with Dinosaurs), and Timothee Chalamet (Interstellar) are meanwhile competing to play a young Scott Summers.
The full synopsis previously released by Fox also confirms this:
Apocalypse takes place a decade after Days of Future Past and is a seamless next step in the story. The altering of time has unleashed a new and uniquely powerful enemy. Charles (James McAvoy), Erik/Magneto (Michael Fassbender), Raven/Mystique (Jennifer Lawrence), Wolverine (Hugh Jackman) and Hank/Beast (Nicholas Hoult) are joined by young Cyclops, Storm, Jean and others as the X-Men must fight their most formidable foe yet – an ancient unrelenting force determined to cause an apocalypse unlike any in human history.
X-Men: Apocalypse hits  theaters on May 27, 2016. In the meantime, you can click right here for Everything We Know about the movie.
Like us on Facebook and follow us on Twitter for all news updates related to the world of geek. And Google+, if that's your thing!