News
Official Synopsis for Arrow Season 3 Premiere and The Flash
The CW have released plot synopses for the Arrow season 3 premiere and the first episode of The Flash.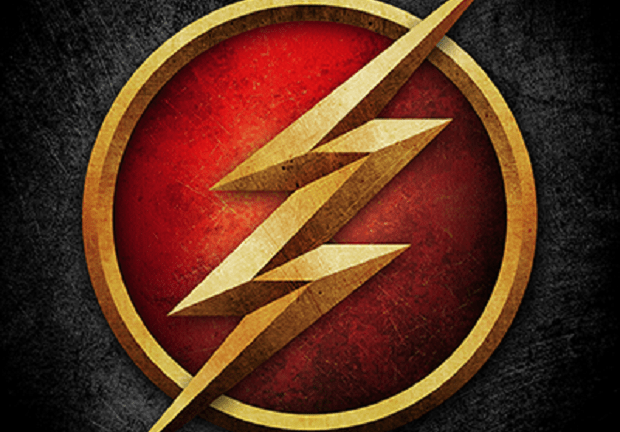 Need to know some non-spoilery plot details for the Arrow season premiere and The Flash? You're in luck. The CW have your best interests in mind. We finally have an official synopsis for the first episode of Arrow season three, "The Calm." We'll start with that one…
With crime in Starling City at an all-time low thanks to the Arrow (Stephen Amell) and his team, Oliver thinks he can finally balance being both the Arrow and Oliver Queen and asks Felicity (Emily Bett Rickards) out on a date.  However, when a new villain (guest star Peter Stormare) emerges, who has claimed the name Vertigo from the recently deceased Count, Oliver is caught off-guard and someone close to him is hurt. Oliver and a newly suited up Roy (Colton Haynes) take on the Count.  Meanwhile, Diggle (David Ramsey) becomes a father, Lance (Paul Blackthorne) is promoted to Captain, Laurel (Katie Cassidy) joins Arrow's inner circle and Felicity gets a part-time job at a tech store to make ends meet. Also, Oliver fights to regain his company, Queen Consolidated, but comes up against a very worthy opponent – the charming Ray Palmer (Brandon Routh). Glen Winter directed the episode with story by Greg Berlanti & Andrew Kreisberg and teleplay by Marc Guggenheim & Jake Coburn (#301).
Arrow, "The Calm" airs on October 8th. Before we get to The Flash, hardcore Green Arrow fans might find this tweet from Marc Guggenheim amusing.
— Marc Guggenheim (@mguggenheim)
September 18, 2014
Maybe Ollie is getting into the flower business…
Alright, now for The Flash. The strange thing is that the official release for The Flash pilot now refers to it as "City of Heroes." It's the first time we've heard the episode referred to like that. The weird thing is that was the title of the Arrow season two premiere, so this may just be an oversight.
Barry Allen (Grant Gustin) was just 11 years old when his mother was killed in a bizarre and terrifying incident and his father (John Wesley Shipp) was falsely convicted of the murder.  With his life changed forever by the tragedy, Barry was taken in and raised by Detective Joe West (Jesse L. Martin), the father of Barry's best friend, Iris (Candice Patton).  Now, Barry has become a brilliant, driven and endearingly geeky CSI investigator, whose determination to uncover the truth about his mother's strange death leads him to follow up on every unexplained urban legend and scientific advancement that comes along.  Barry's latest obsession is a cutting edge particle accelerator, created by visionary physicist Harrison Wells (Tom Cavanagh) and his S.T.A.R. Labs team members, Caitlin Snow (Danielle Panabaker) and Cisco Ramon (Carlos Valdes), who claim that this invention will bring about unimaginable advancements in power and medicine.  However, something goes horribly wrong during the public unveiling, and when the devastating explosion causes a freak storm, many lives are lost and Barry is struck by lightning.  After nine months in a coma, Barry awakens to find his life has changed once again – the accident has given him the power of super speed.  Thrilled with his new powers, Barry learns how to control them with the help of Dr. Wells and his team.  However, keeping his secret from his best friend Iris (Candice Patton) is proving to be harder than he thought, especially when Joe's new partner, Eddie Thawne (Rick Cosnett), catches her eye.  When another meta-human attacks the city, it's time to put Barry's new powers, and himself, to the test.  David Nutter directed the episode with story by Greg Berlanti, Andrew Kresiberg and Geoff Johns and teleplay by Andrew Kreisberg and Geoff Johns (100).
You can read our completely spoiler-free review of The Flash pilot right here. It premieres on October 7th.
Like us on Facebook and follow us on Twitter for all news updates related to the world of geek. And Google+, if that's your thing!