News
Nightwing Meets Magilla Gorilla in "The Flying Graysons"
This exclusive preview of Nightwing/Magilla Gorilla is surprising in every way.
With Halloween fast approaching, we're due for another round of the shockingly good DC/Hanna Barbera crossovers, and DC sent us an exclusive preview of Nightwing/Magilla Gorilla from Heath Corson (from the also-shockingly good Bizarro) and Tom Grummett (Superboy).
We've already had a number of insanely good comics from DC's Hanna Barbera line – both individual series like Snagglepuss and The Flintstones, and from crossovers like Black Lightning/Hong Kong Phooey. And while it's astonishing that any of these premises came out good at all, it's even more incredible that they continue to be good.
Magilla Gorilla was a flimsy 60s premise about a gorilla who Mr. Peebles can't sell. That's…about it. It was the same joke over and over again, with no actual gags outside of your typical thin early-TV sitcom repetitions and fourth wall breaking. Here, they plop him in a pretty traditional Hollywood murder story that's also a fairly straightforward Nightwing book, and yet, like the others, it somehow works.
It's probably because Heath Corson pretty skillfully weaves Nightwing's history into the tale. The focus here isn't the novelty of the crossover, it's the families that Dick and Magilla have built around themselves. It's actually touchingly sad, about fathers and sons and trying to break away and form your own identity. Now, I want you to reread that paragraph remembering that we're talking Magilla Gorilla. That added layer of absurdity, the way it makes you step back from the emotional beats and go "Really?" adds a degree of difficulty to the storytelling that makes it somehow land better.
Also, big shout out to the creative team for knowing their marks. I went into this ready to make a joke about how it was good, but it was no Grape Ape/Giganta, and these guys just swept the rug right out from under me by making Grape Ape Magilla's Damian. What the hell is going on with this world that this is a sentence I keep writing…
Check out these preview pages.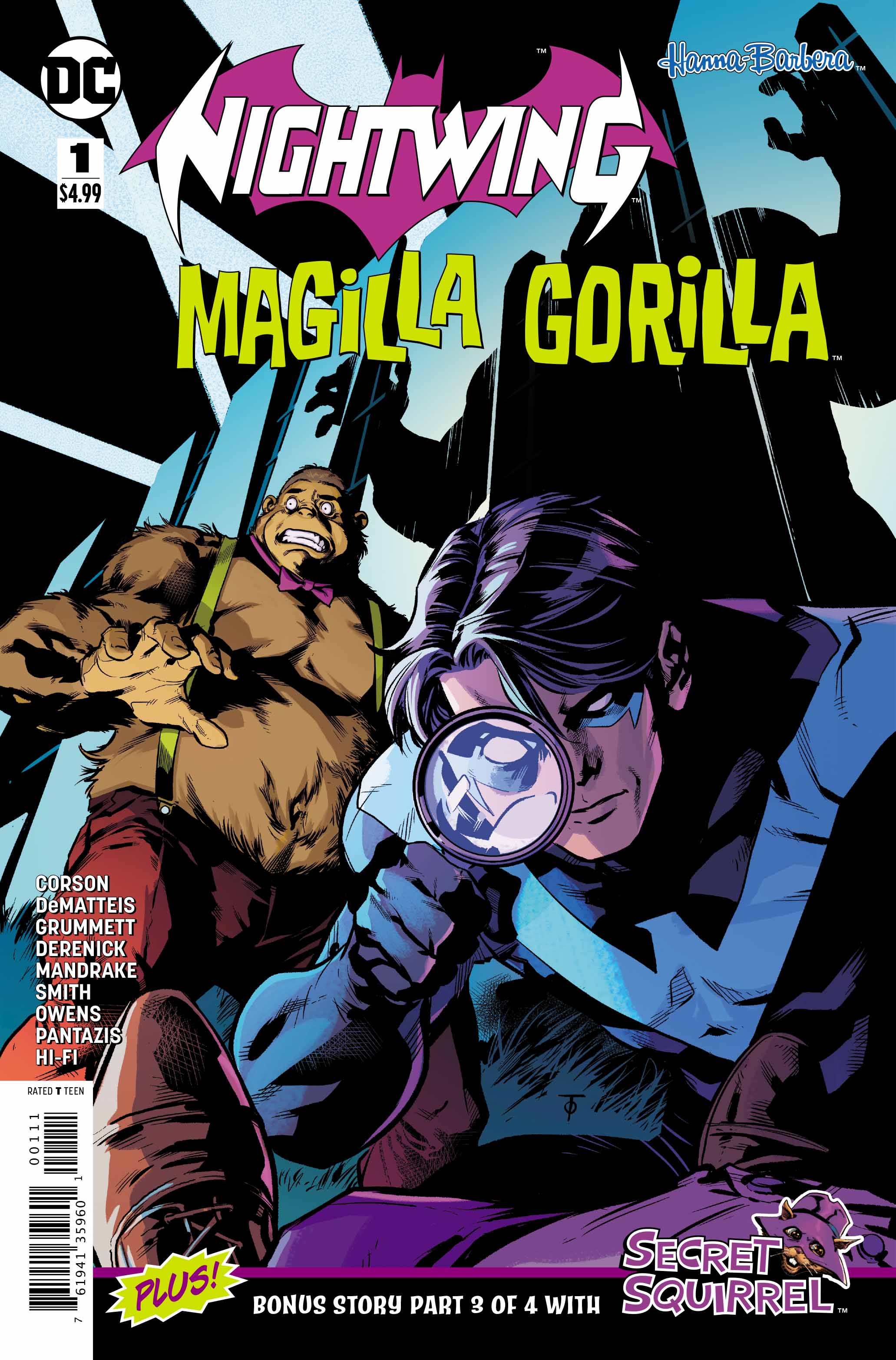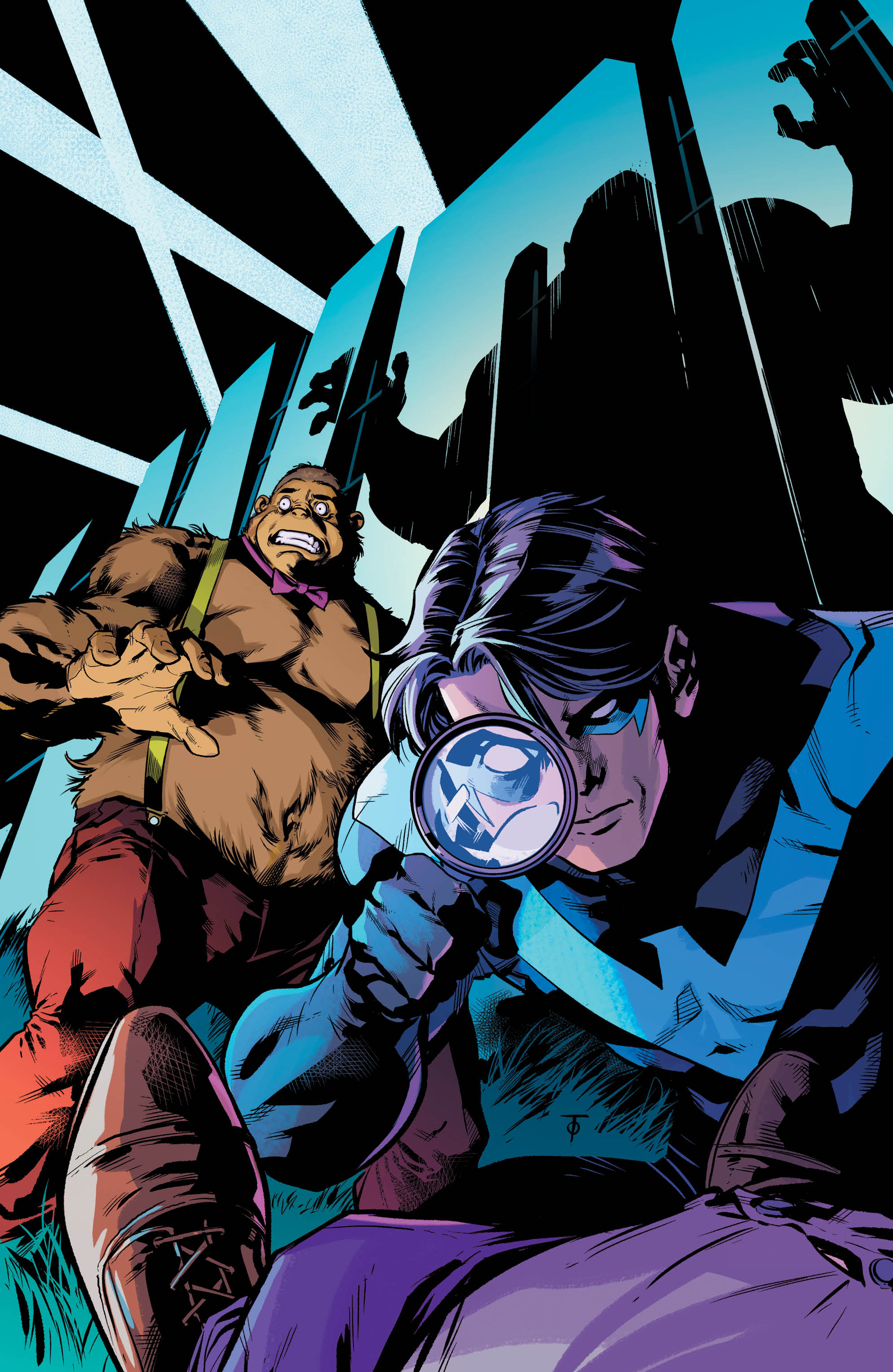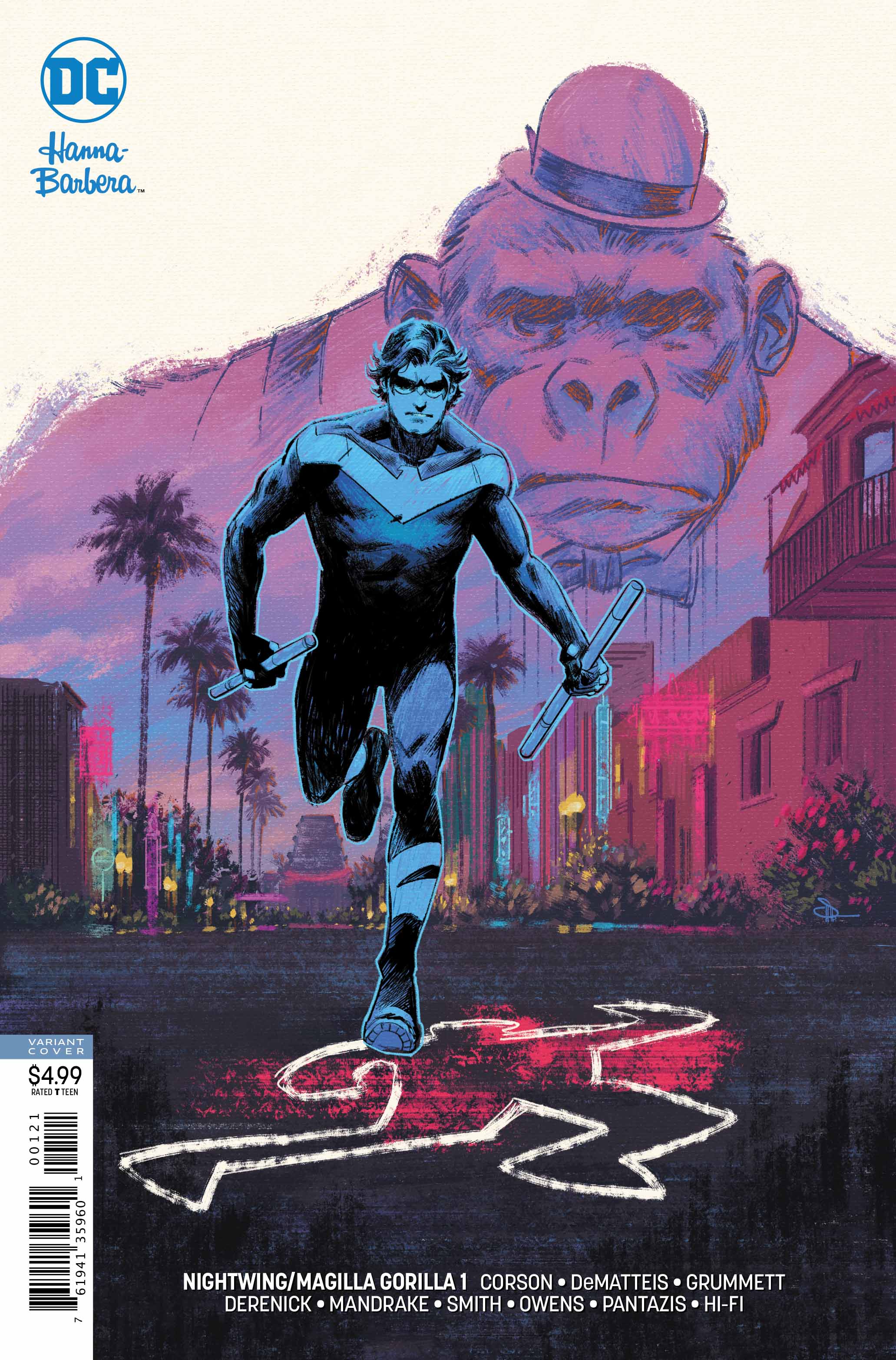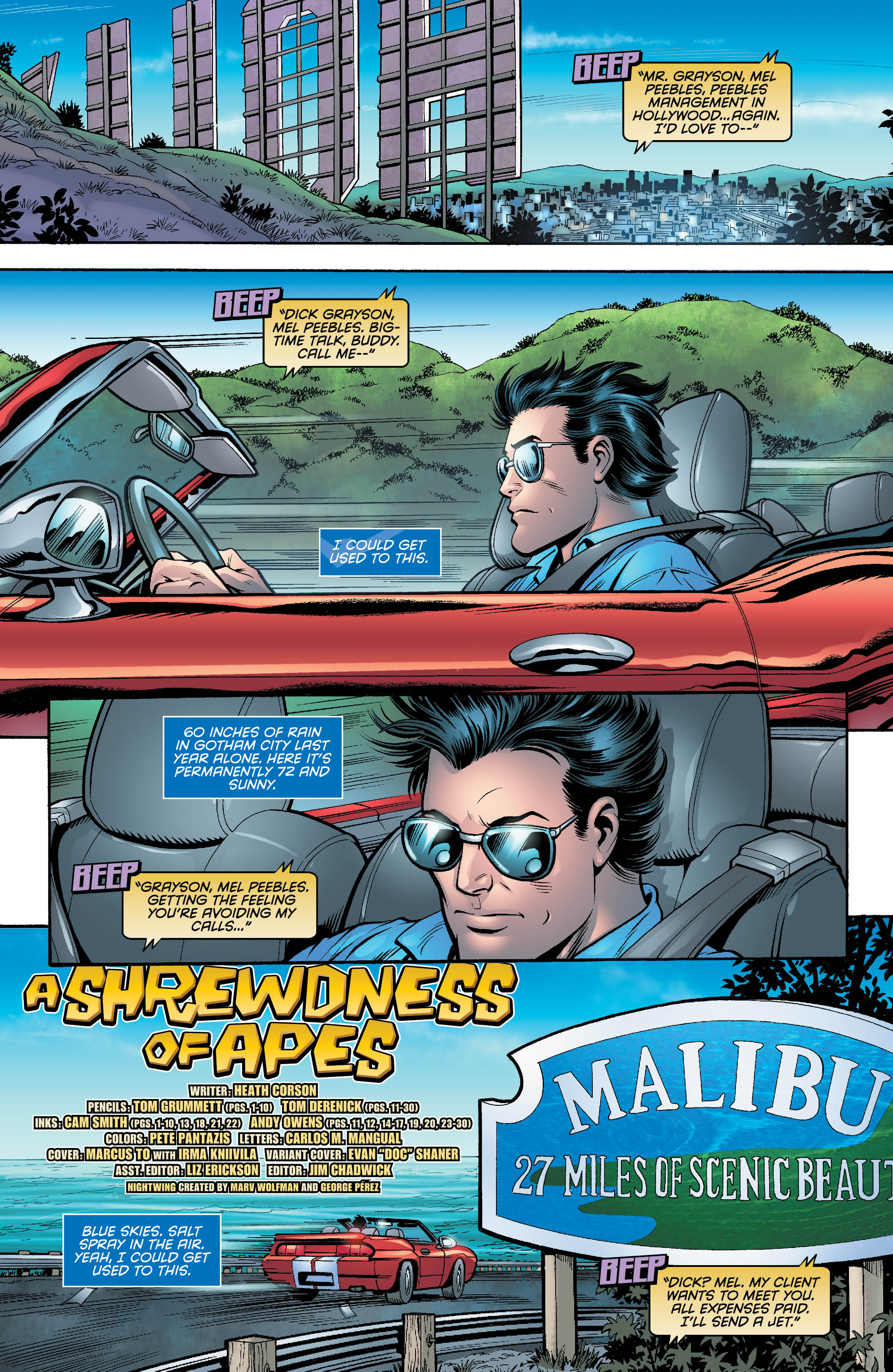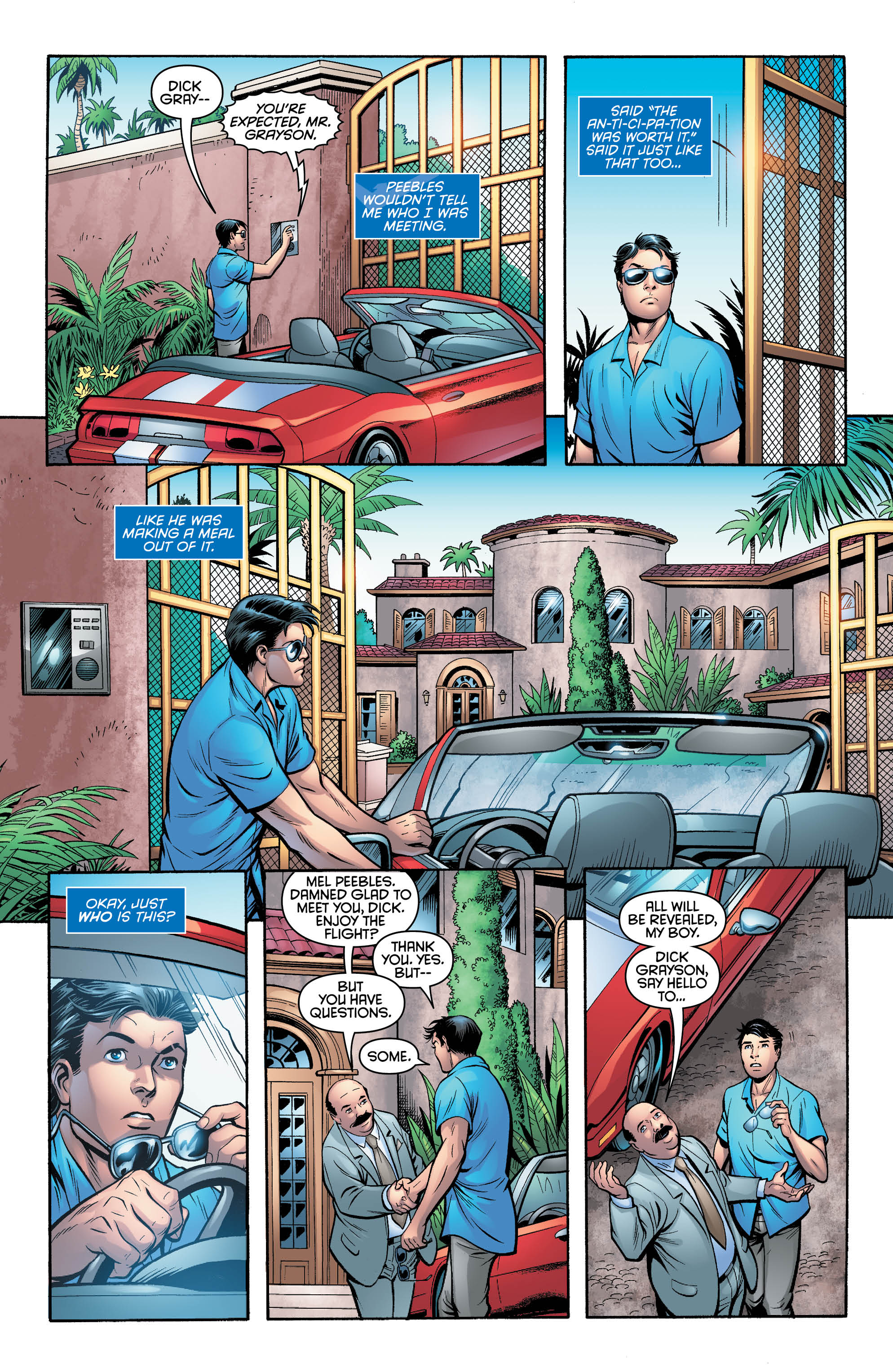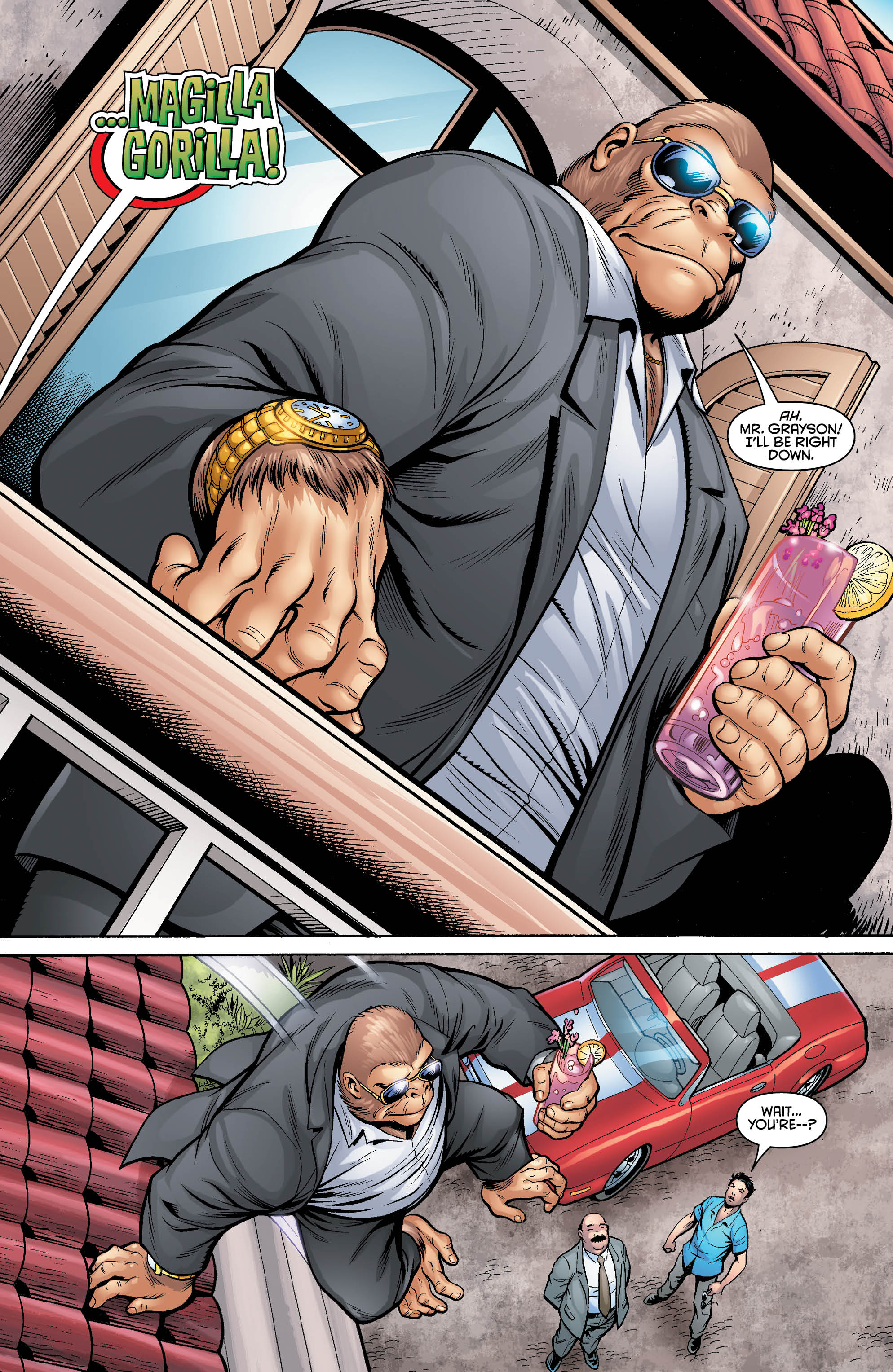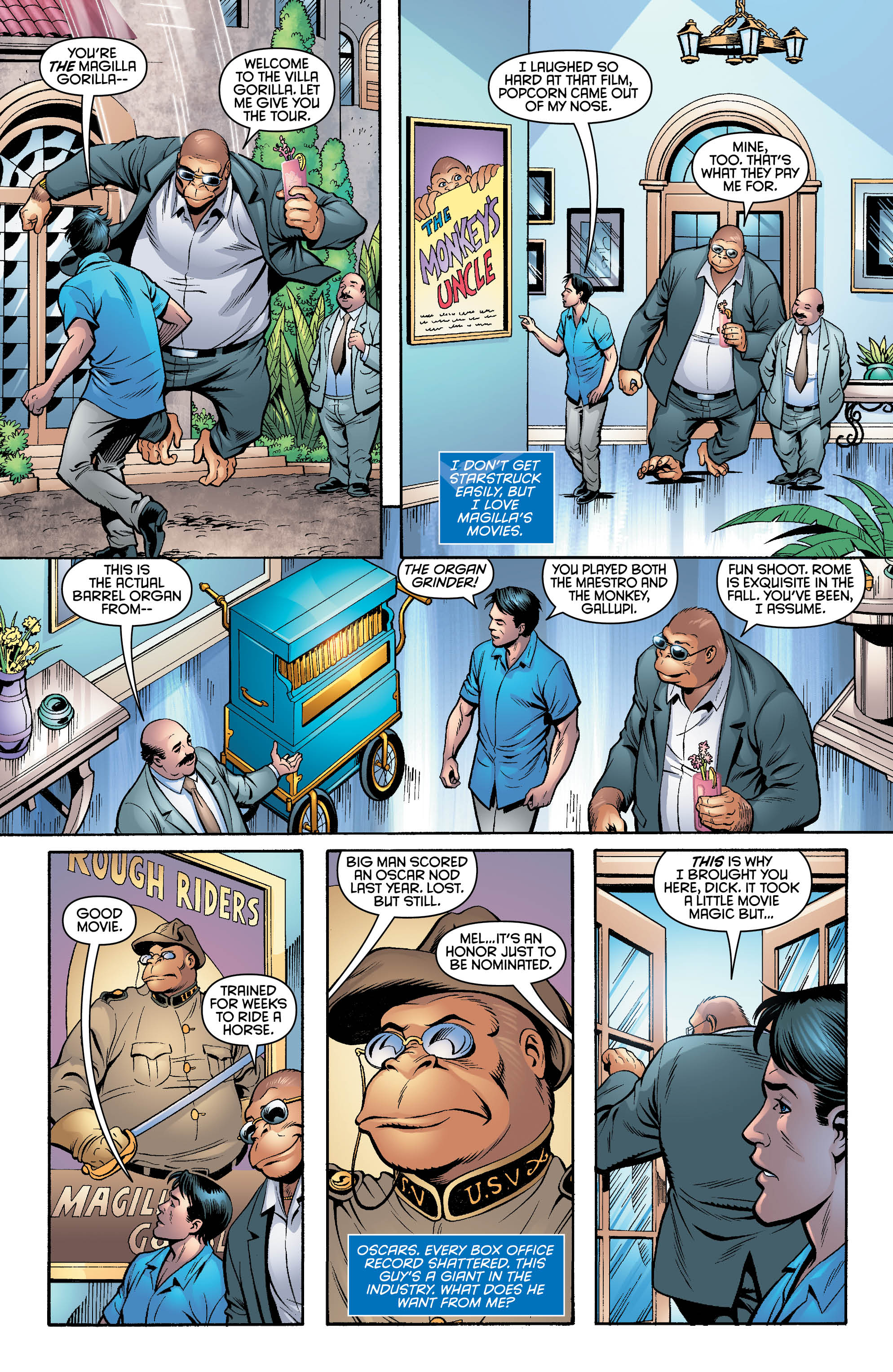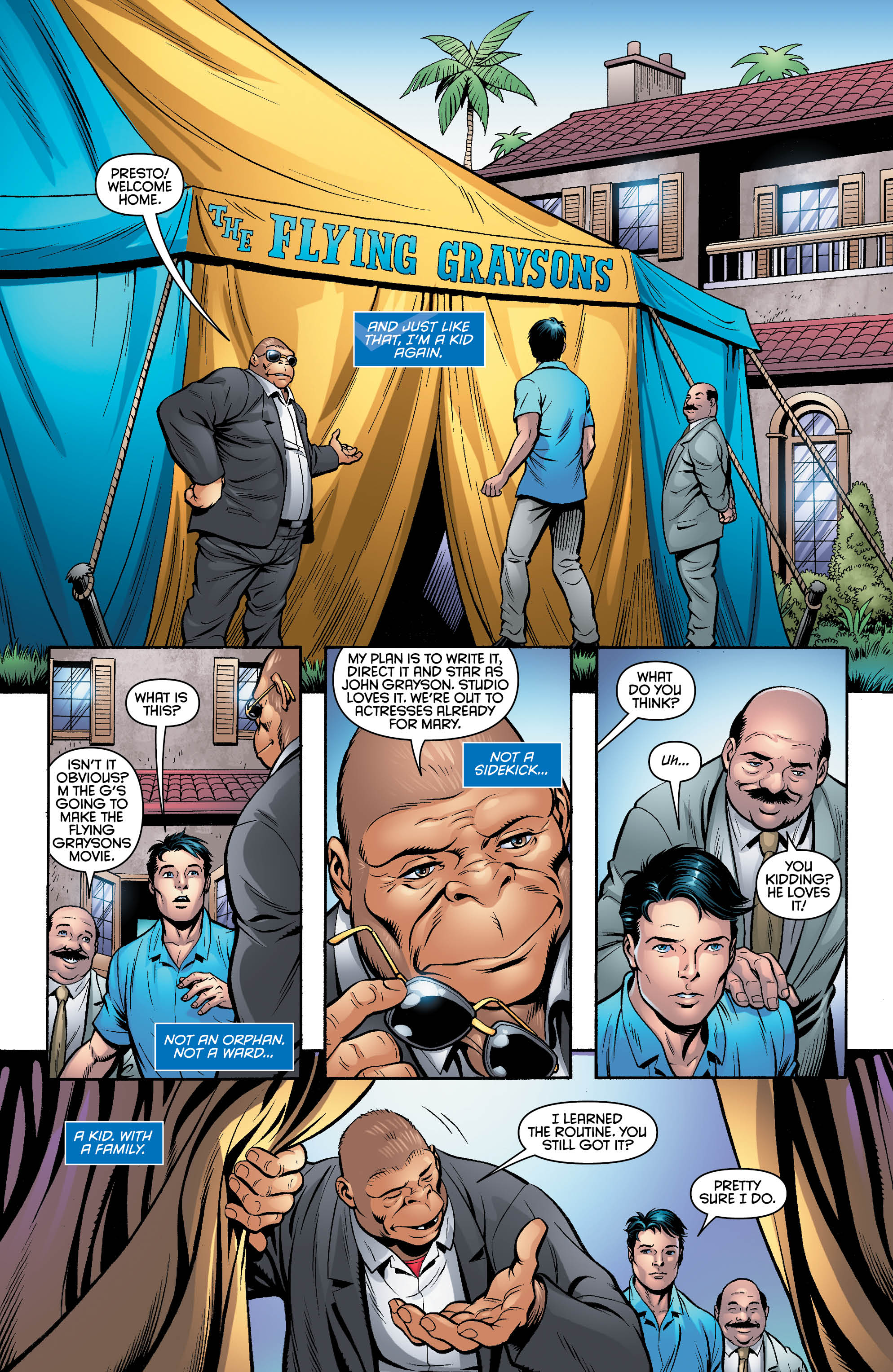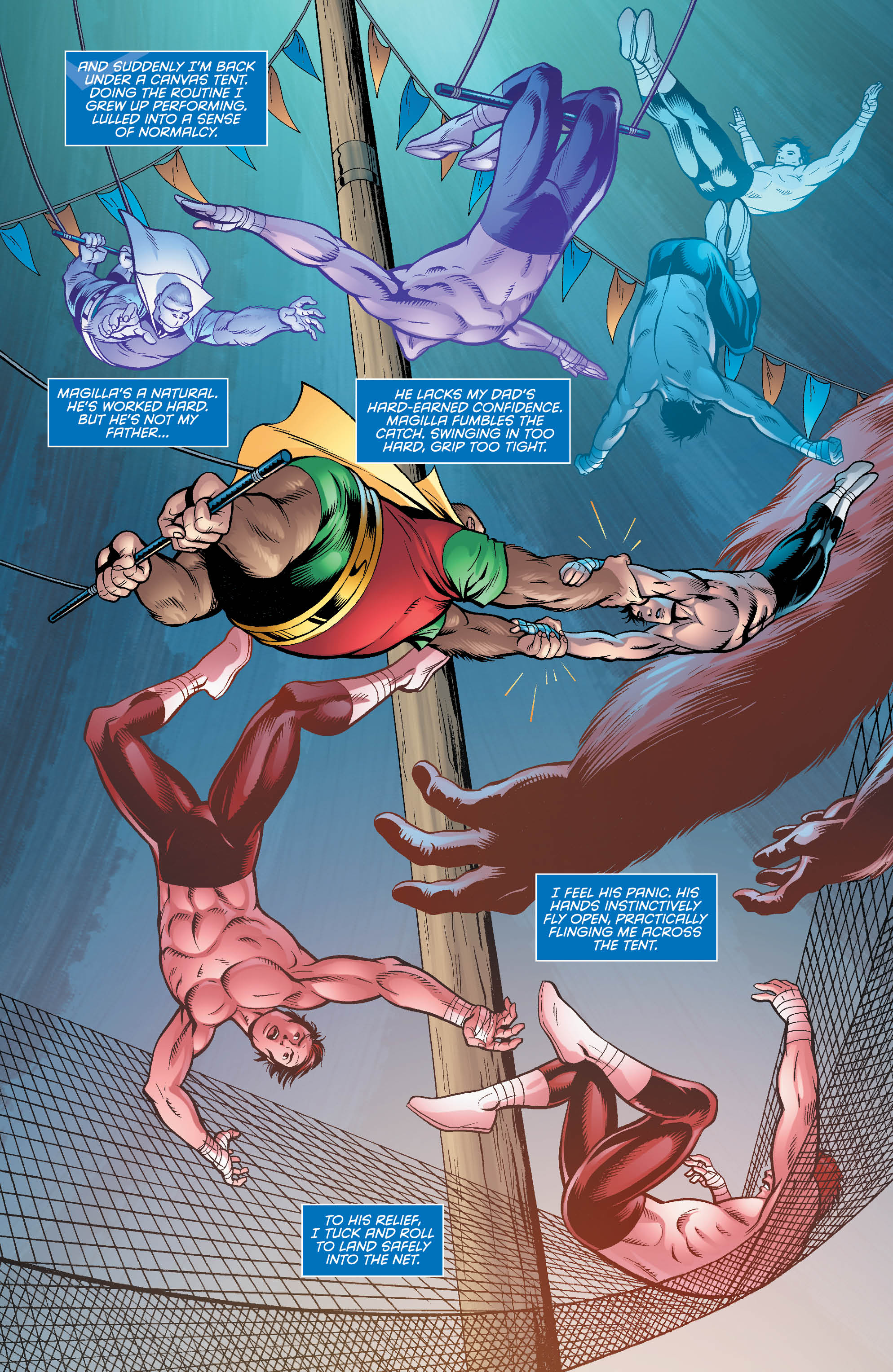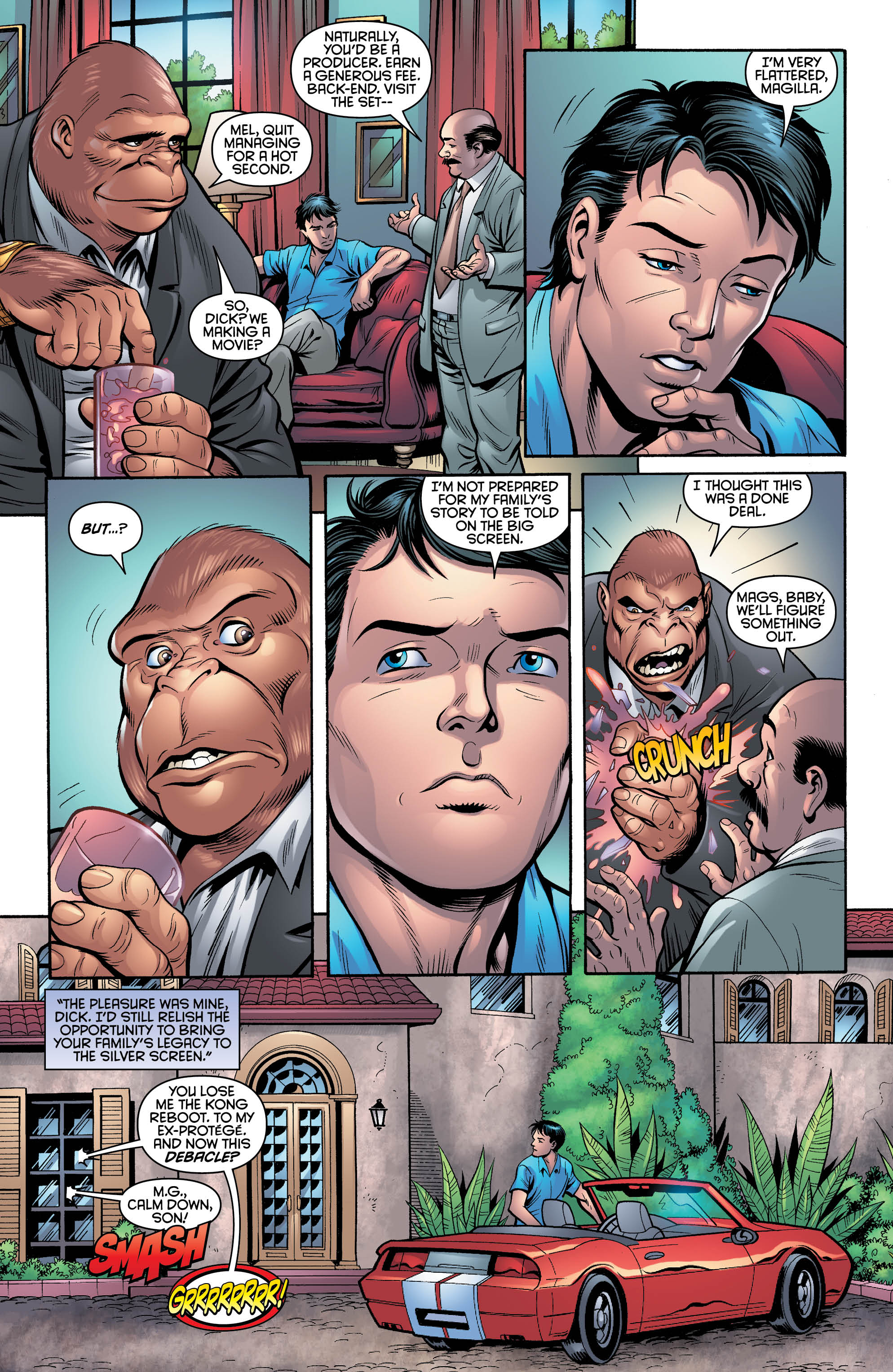 Here's what DC has to say about it.
NIGHTWING/MAGILLA GORILLA SPECIAL #1 written by HEATH CORSONart by TOM GRUMMETTbackup story written by J.M. DeMATTEISbackup story art by TOM MANDRAKEcover by MARCUS TOvariant cover by JONBOY MEYERSWhen a famous Hollywood talent agent is found brutally murdered, suspicion and evidence seem to point to his most famous client, Oscar winning actor Magilla Gorilla. Dick Grayson, already in Tinseltown to meet with said agent, senses something suspicious. Donning his Nightwing costume and joining forces with the simian suspect, he's got one night to prove that this monkey doesn't belong in a cage. Plus, part three of a Secret Squirrel backup story written by J.M. DeMatteis.
Read and download the Den of Geek NYCC 2018 Special Edition Magazine right here!