News
New Superman Costume Coming to Action Comics #1000
DC will unveil a new Superman costume in Action Comics #1000 that should look very familiar to fans.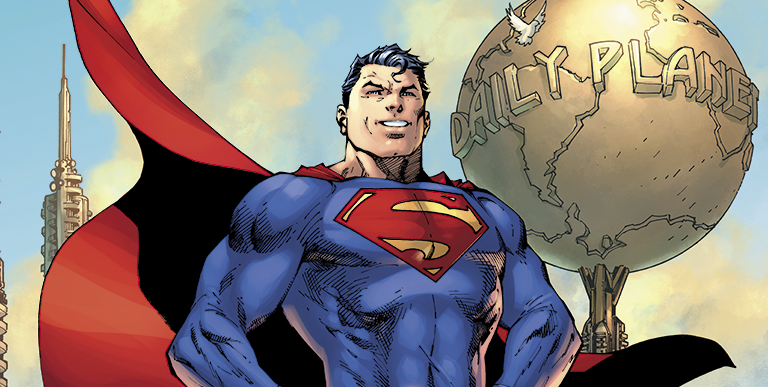 So let's try this again.
DC Comics has notoriously been tinkering with Superman's costume for the last five or six years. And their quest to change it dates back even further than that. See, for years, Superman's red trunks were considered hopelessly old-fashioned, and perhaps an indicator of why Supes doesn't quite match Batman's popularity in the pop culture consciousness or some other such nonsense. DC Editorial had, for years, been looking for an excuse to modernize Superman's costume, and the red trunks were always in the crosshairs.
In 2012, with the launch of DC's New 52 line, Superman was given a new, trunks-less costume, one with an ill-advised segmented armor look and a high collar. There was nothing wrong with it, necessarily, especially since there was a good in-story reason for it to exist (it's Kryptonian ceremonial gear). But most artists never could quite agree as to how "armor-y" it should look. This was tweaked by John Romita in 2015, with a softened, slightly more traditional (but still trunks-less) look. Movie and TV versions have all followed suit, with Henry Cavill's big screen Superman and Tyler Hoechlin's TV Man of Steel wearing variations of the non-trunks costume. Even animated series Justice League Action has left the trunks behind.
That was then tweaked again for DC's Rebirth initiative, initially losing not only the red trunks, but the red boots as well (swapping those out for blue ones) and then yet again last year during Superman Reborn. Honestly, this current design has been pretty appealing, melding elements from the movies with a traditional Superman comics aesthetic.
But with the momentous Action Comics #1000 on the horizon, it's time to change once again, and in this case, it means a return to a more traditional Superman costume, with Jim Lee given the honors of bringing back the red trunks, while keeping a few movie-esque flourishes. 
Check it out on the cover to Action Comics #1000…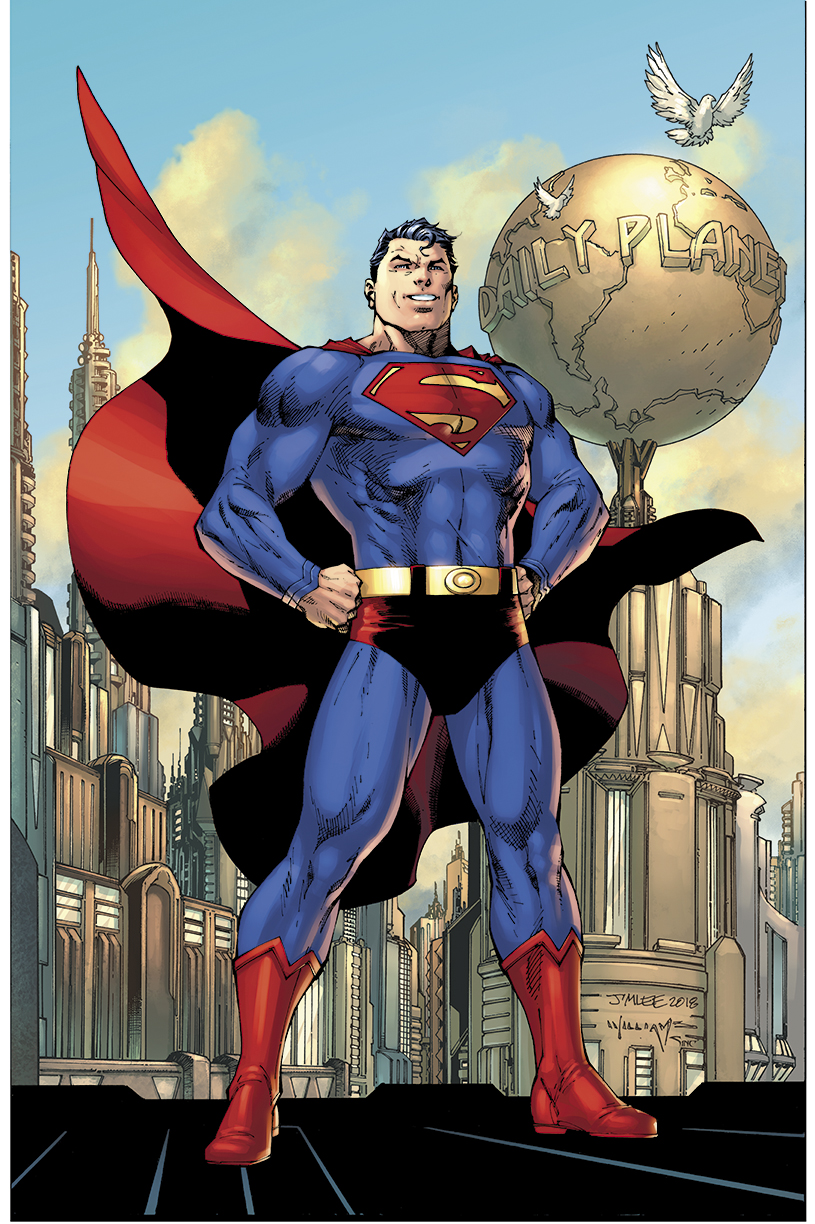 "Action Comics #1000 represents a watershed moment in the history of not just comic books, but entertainment, literature and pop culture," said Lee in a statement. "There's no better way to celebrate Superman's enduring popularity than to give him a look that combines some new accents with the most iconic feature of his classic design."
Action Comics #1000 will boast an all-star lineup of creators. It includes a 15-page story from current Superman creative teams Peter J. Tomasi and artist Pat Gleason, as well as another 15 page story from legendary Superman writer/artist Dan Jurgens. This will see the DC Comics debut of Brian Michael Bendis, who will pen a 10 page tale with Jim Lee on art. 
Perhaps most exciting, the issue will also feature a story by Superman: The Movie director Richard Donner along with Geoff Johns and art by Olivier Coipel. Additionally, Marv Wolfman will script a tale for previously unseen work from legendary Superman artist Curt Swan.
Other talents involved with the issue include Paul Dini with José Luis García-López; Tom King with Clay Mann and Jordie Bellaire; Brad Meltzer with John Cassaday and Laura Martin; Louise Simonson with Jerry Ordway; Scott Snyder with Tim Sale and more to be announced.
That, boys and girls, is a stacked lineup of talent. This might be the most ridiculous assemblage of talent on a Superman book since 1984's Superman #400, one of the greatest single issues in the title's history, which was packed to the gills with work by everyone from Will Eisner and Jack Kirby to all-time great Superman writer Elliott S! Maggin.
"The one-thousandth issue of Action Comics is an incredible milestone in pop culture and a testament to the vision of Jerry Siegel and Joe Shuster," added DC publisher Dan DiDio. "Without this book, along with Siegel and Shuster's fertile imaginations and boundless creativity, the superhero's place in literature may have been wildly different, if not altogether nonexistent."
Action Comics #1000 arrives in April.