News
New Spider-Man Series Coming From Marvel
Peter Parker, The Spectacular Spider-Man #1 unites Chip Zdarsky and Adam Kubert this June.
With Spider-Man: Homecoming hitting movie theaters in July, it's time for some more synergy on the comic book end of things at Marvel. You can safely expect a slew of new Spider-Man comics to launch throughout 2017, but the first new announcement is an exciting one. Get ready for Peter Parker, The Spectacular Spider-Man from the impressive creative team of Chip Zdarsky and Adam Kubert.
Aside from bringing back a classic, vintage-style title for a Spidey book (Peter Parker, The Spectacular Spider-Man was the name of the character's first ever second ongoing series, which launched in 1976), Marvel is touting a "back-to-basics" approach for this one, which will serve as a "companion series" to The Amazing Spider-Man. Adam Kubert has played in the Spidey sandbox before, so it's a treat to see him back. Chip Zdarsky's brand of humor is perfect for Spider-Man, though, and if you haven't checked out his Howard the Duck for Marvel or Sex Criminals for Image, you should fix that immediately.
Here's the closest thing to an official synopsis we have right now:
He's a webslinging, wallcrawling wonder. He's the world's greatest super hero. He's the unluckiest guy on the planet. He's Spider–Man! Following his globetrotting adventures, it's big heroics in the Big Apple as Peter Parker returns to the city that never sleeps! Be there as he swings between giant skyscrapers, squares off against his iconic rogues gallery and still manages to be late for that date he had planned!
"With [Peter Parker: The Spectacular Spider–Man] we're using the same Spider–Man continuity, but shifting the spotlight back to his NYC environment and supporting cast," Chip Zdarsky told Entertainment Weekly. "But even though we're pushing to make it a more personal book, we're still going to have big adventures with ramifications that'll be felt in other books. If I had a true mission statement for the book it would be: 'Have fun, have heart, have stakes.'"
Check out the cover: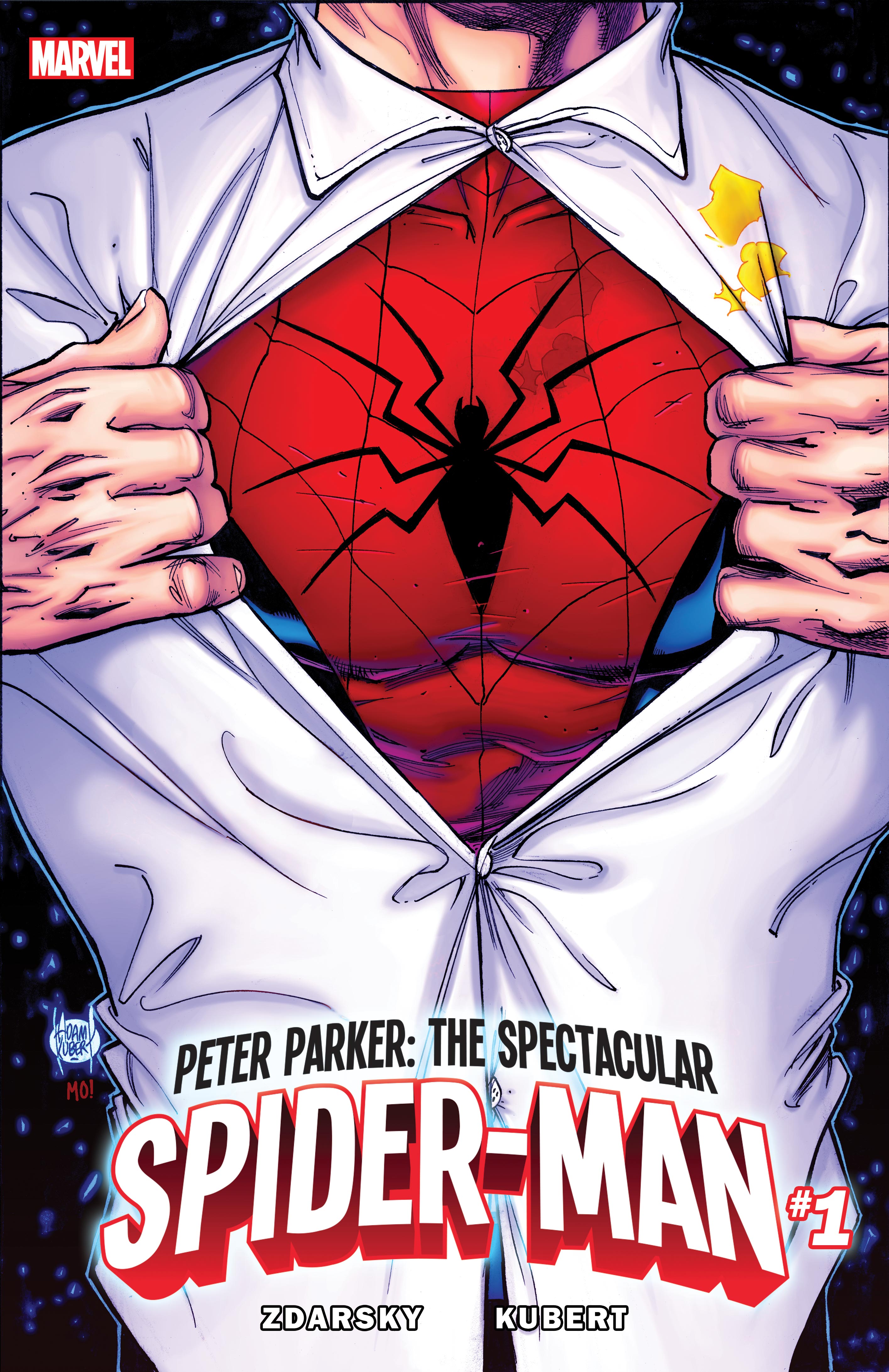 Peter Parker, The Spectacular Spider-Man will launch with a 10 page Free Comic Book Day prelude on May 6th, before the first issue arrives in June.