News
New Rorschach Identity Revealed by DC in Doomsday Clock
We finally learn the origin of the new Rorschach in DC's Doomsday Clock.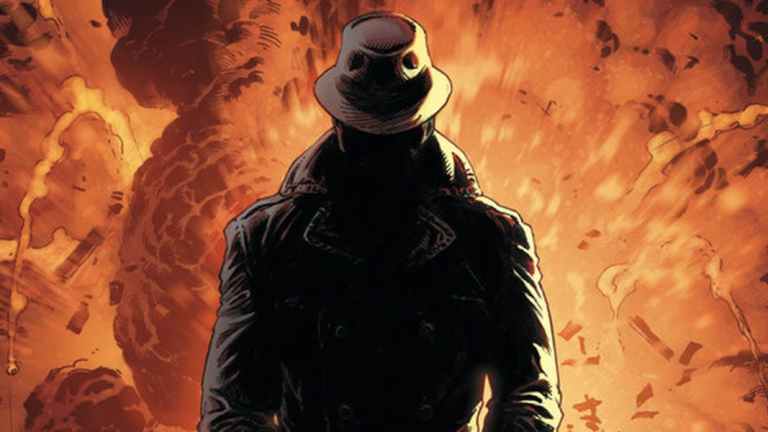 This article contains massive Doomsday Clock spoilers.
Doomsday Clock, the Watchmen sequel from Geoff Johns and Gary Frank, has been something of a roller coaster ride. The first issue was remarkable, a virtually perfect expansion of where the world of Watchmen had been left at its conclusion in 1986. In tone, in spirit, and certainly in the vision of Gary Frank's artwork, it really appeared that the creative team had done the impossible, and delivered a worthy follow-up to what is generally considered to be an untouchable masterpiece.
The next two issues were a little more difficult. Bringing the Watchmen characters into the DC Universe is a tricky proposition, and has always been the hardest sell in the Doomsday Clock concept. The jury is still out on whether that element of it will work (although we did get a nifty new Batman costume in the previous chapter), and the series stumbled further with a clumsy "resurrection" of the Comedian. I'll be honest, I was getting nervous.
But along comes Doomsday Clock #4 and suddenly those other concerns once again seem pretty distant. One of the key points of the series from the very first issue has been the identity of the new Rorschach, and why he's aiding Adrian Veidt. Doomsday Clock #4 sidelines the vast majority of the DC Universe end of this story, in favor of a tale primarily told in flashback (and via the trademark nine-panel grid) to reveal the identity of the new Rorschach.
It turns out that our new Rorschach is Reggie Long, the son of Dr. Malcolm Long, the unfortunate prison psychiatrist who found himself obsessed with Walter Kovacs. The reason why an otherwise well adjusted young man from a good home would suddenly "decide" to take on the Rorschach identity is handled both with care and a devotion to certain superhero origin story tropes…albeit with an appropriate Watchmen-esque spin. There's one piece of the puzzle that remains unclear, and it's something teased in the supplemental material from the first issue, and I do wonder if there's one key gap in Reggie's story from this issue.
Doomsday Clock has been at its best when it's expanding on the world of Watchmen, whether it's the Charlton-influenced Mime and Marionette, or the worldbuilding with the reveal of the NYC "tailor" who outfitted various criminals. This chapter spends a good deal of time on the immediate aftermath and the human impact of Veidt's interdimensional mass murder, and not just who the new Rorschach is, but why he is. Reggie is a very different character than Walter Kovacs, with entirely different reasoning for doing what he does. For some, this series may still be a sacrilege, and there's still plenty of uncertainty as to how this will all end up, but Doomsday Clock #4 has me believing again.