News
New Robin Graphic Novel With Dark Knight's Carrie Kelley Coming
Frank Miller will revisit one of his Dark Knight Returns characters with a Robin story about Carrie Kelley.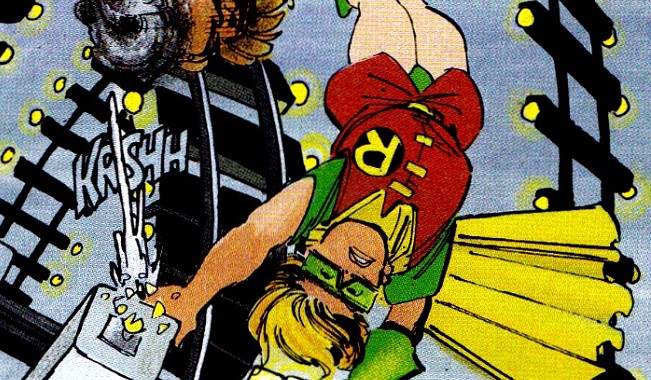 If the words "Frank Miller" and "young readers" don't seem like they belong in the same sentence to you, well, imagine how I feel. I just wrote it. But it's true.
Frank Miller has just signed a five-project deal with DC Comics, and one of them is a Robin graphic novel focusing on Carrie Kelley, the young woman who took over the Robin mantle in Miller's decidedly not for young readers The Dark Knight Returns. In that comic, Ms. Kelley is a resourceful young woman inspired by Batman's return to go out and fight crime on her own, and she proves resourceful enough to land the Robin job full time. She's a great character who has continued to appear in Miller's Dark Knight sequels, but I generally try and pretend the story ended with the conclusion of DKR.
"Frank is a creative force in this industry, not just with a transformative take on iconic characters like Superman and Batman, but also by tackling the young reader genre," says DC Publisher Dan DiDio in a statement. "He is an icon. As a publisher, I'm thrilled—as a fan, I'm even more excited."
"Frank Miller is an absolute visionary," adds DC Publisher Jim Lee. "He continues to push the boundaries of storytelling, and I can't wait for a new generation of fans to meet Carrie Kelley. Joining Frank as collaborator on Carrie Kelley is one of my favorite artists–Ben Caldwell, a singular talent who brings his stylized, clean line and rock solid, playful storytelling to this project. We couldn't ask for a better creative team."
"I am psyched to continue my partnership with DC," explains Miller. "Developing the Carrie Kelley project and Superman: Year One with Dan and Jim has been a dream. It's thrilling to have Carrie Kelley take center stage for the first time, and the energy that Ben is bringing to her is new and different—it's incredible to see."
Check out Ben Caldwell's art for the project…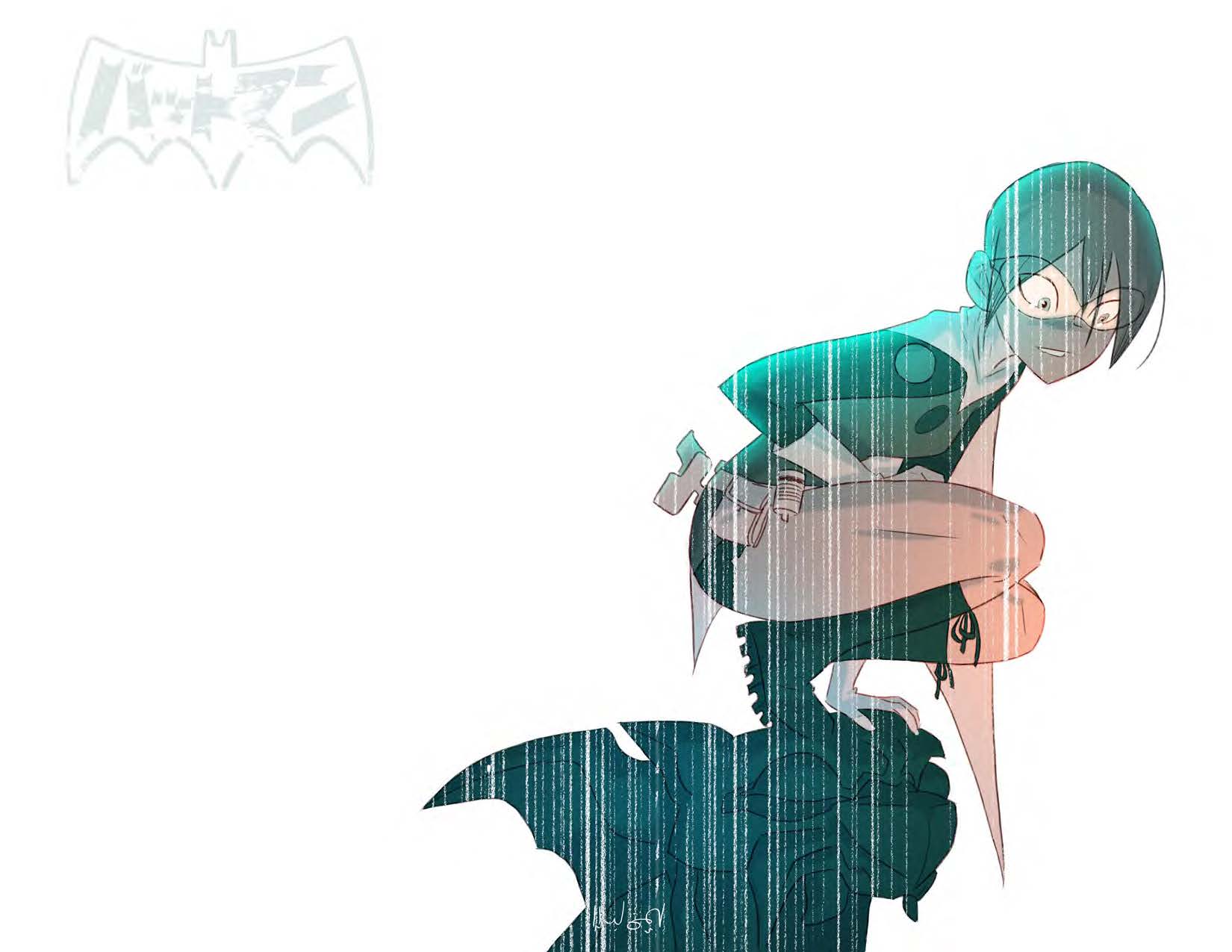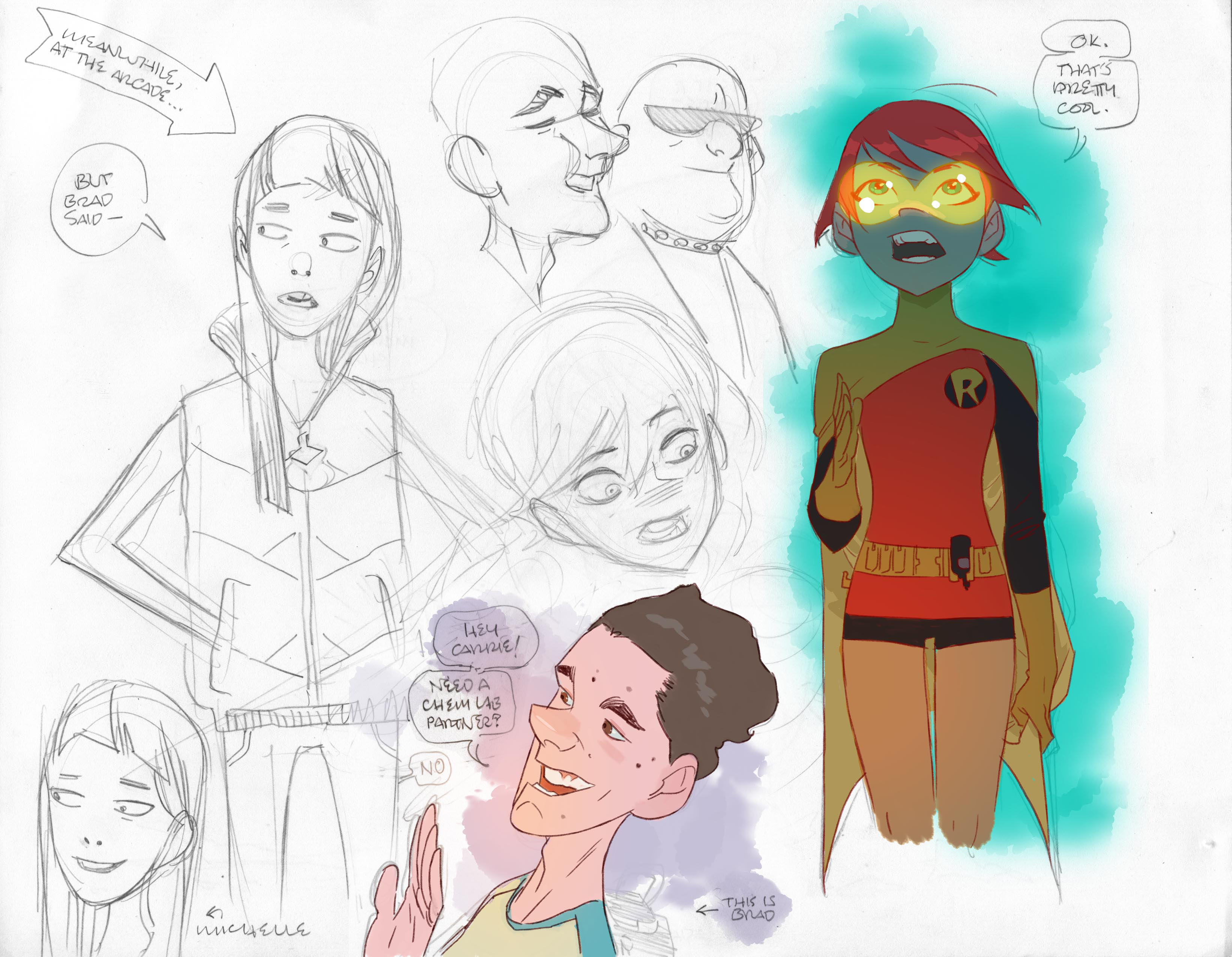 Of the other five projects, one is the previously announced Superman: Year One (with John Romita, Jr.) and the other three haven't been revealed. No word yet on when we'll see the currently untitled Carrie Kelley Robin graphic novel, but I'll update this when new information becomes available.