News
New Richard Donner Superman Story Coming in Action Comics #1000
The most important series in comic book history has a big milestone coming. Expect a Superman celebration in Action Comics #1000.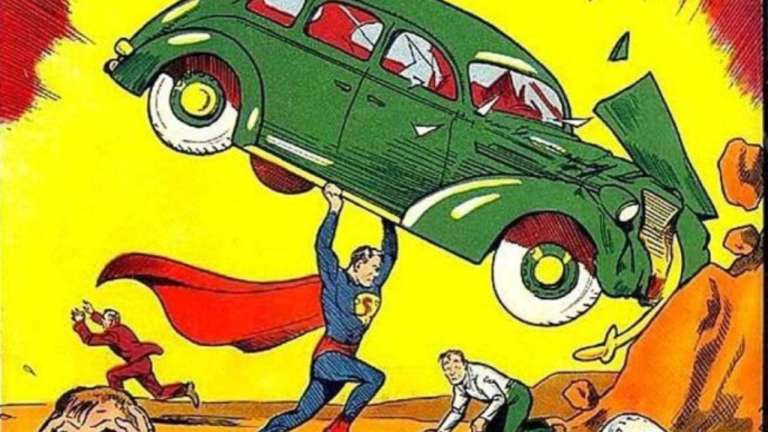 Action Comics #1 was published in late February or Early March 1938 (don't be fooled by that June cover date) and it is essentially ground zero for the superhero revolution as we know it. Without this first appearance of Superman we don't get Batman a year later, or The Flash, or Captain America or any of the other characters who have become household names and billion dollar box office sensations. Not bad for a comic that only cost a dime.
Generally acknowledged as the grandaddy of them all, Action Comics will be the first superhero series to reach a particular milestone next year, when it publishes its 1,000th issue, almost 80 years to the day, in March 2018. 
There's not a lot of information available just yet, but here's what DC has to say for the moment:
Action Comics #1000, written by Pete Tomasi and Dan Jurgens, will be published as a special, oversized edition featuring an all-star talent line-up writing back-up stories, including a story co-written by Geoff Johns and Supermanfilm director, Richard Donner.
That last part is especially significant for Superman fans. One of the most significant milestones in Superman history was the release of 1978's Superman: The Movie, one of the finest superhero movies ever made, which was directed by Richard Donner. Geoff Johns and Richard Donner have collaborated on Superman stories before, notably on Last Son, a 2006 story that introduced elements from Donner's films into the comics. Johns is now co-chair of DC Films, making him one of the chief stewards of the Man of Steel's big screen destiny. 
DC is also planning a hardcover book that will celebrate the 80 year legacy of Action Comics, featuring milestones from throughout the publication's run. They're promising this one includes "an UNPUBLISHED 1940s Superman tale believed to be by Jerry Siegel and the Joe Shuster studio salvaged from the DC files fifty years ago and hidden away until now." 
I'll update this with more information as it becomes available, but expect lots of cool Superman announcements as we head into 2018!
Read the full Den of Geek NYCC Special Edition Magazine right here!