News
New Mutants Return in March
Rosenberg & Gorham take New Mutants, X-Force, & X-Factor on a supernatural trip through the cosmos.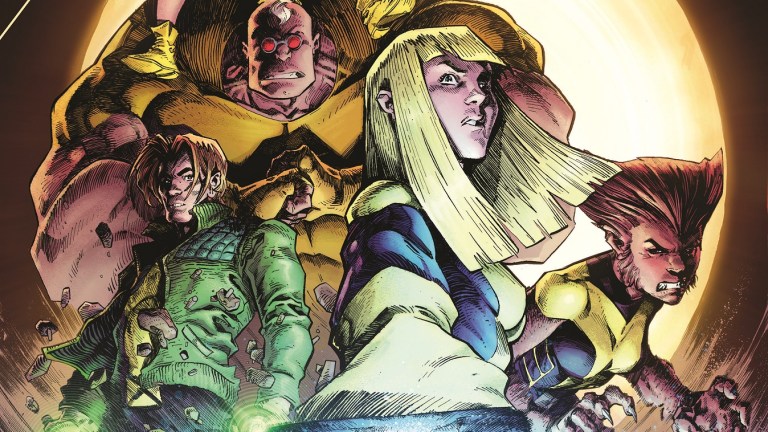 Just ahead of the team's movie debut, Marvel is re-re-re-re(?)-introducing the team to the comics with New Mutants: Dead Souls in March.
The team is comprised of Magik, Boom Boom, Wolfsbane, Strong Guy and Rictor, a mix of classic New Mutants characters, X-Factor members (both the government team and X-Factor Investigations), and old X-Force hands, so there are plenty of intricate ties between them to keep the character development interesting. The book has art from Adam Gorham (Rocket), and is written by Matthew Rosenberg (4 Kids Walk Into A Bank), who has been quickly gaining prominence at Marvel.
"We pack [New Mutants: Dead Souls] full of nods to the history of the team and hints about their future, and enough creepy moments, epic battles, offbeat humor, and dysfunctional family dynamics to make a book worthy of the title The New Mutants," said Rosenberg.
The team is brought together by Karma to investigate paranormal events occurring throughout the universe. Along the way, they discover a mystery behind Karma's intentions that will evolve over the course of the miniseries. The first issue of New Mutants: Dead Soulswill be out in March 2018.
For more on this comic, the New Mutantsmovie, or for news on the most recent amazing appearance of the team (Al Ewing's New/U.S.Avengers), stick with Den of Geek!