News
New Mutants: Anya Taylor-Joy Hints James McAvoy Will Appear as Xavier
Anya Taylor-Joy won't (fully) confirm she's playing Magik in New Mutants... but she seems sure that James McAvoy will be in it.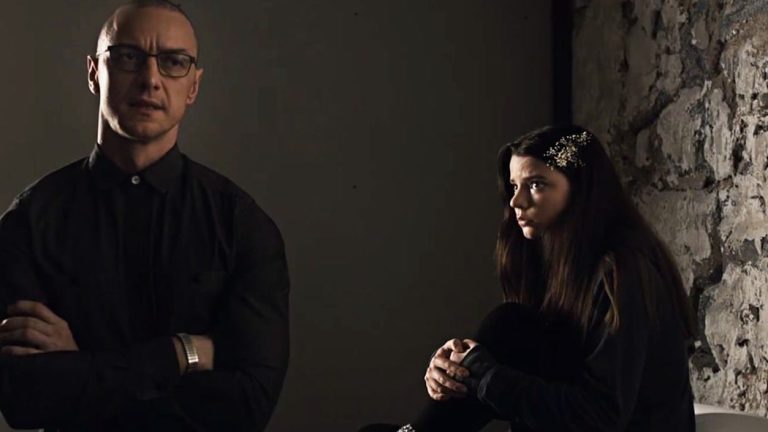 At this point, the X-Men franchise is a bit of a mystery. In 2016, the series saw a massive success (Deadpool) and something that was much more middling afterward (X-Men: Apocalypse). Logan is next and looks very promising, but following that it's unclear what 20th Century Fox has planned for a team movie, even though one's slated for June 29, 2018. Even so, Anya Taylor-Joy might've just revealed James McAvoy will be reprising the role of Charles Xavier in the long-gestating New Mutants film.
For context, New Mutants is the "young adult" spin-off from the X-Men franchise that is being written and directed by Josh Boone (The Fault in Our Stars), which currently doesn't have a cast, even though there've been rumors for about a year that Game of Thrones' Maisie Williams and Taylor-Joy have been cast in key mutant roles.
Now, while promoting their joint film together, Split, Taylor-Joy may have incidentally confirmed her own involvement, as well as that of McAvoy's chance to reprise the part of Professor X. Taylor-Joy, who just had a breakout year with strong performances in The Witch and Barry, was asked by ComingSoon about whether she had anything to say about her potential involvement in New Mutants. Her reply? "I have [seen the Demon Bear animatic], it's pretty cool. I'm a big fan, so I'd love to be part of it. I can't say very much, but I would love to be part of it. I think this year's gonna' be very exciting."
Already by commenting on 2017 (when New Mutants is expected to shoot later this year) and the pre-viz, Taylor-Joy would seem to be indicating her likely involvement in the franchise. She then added, "I mean, I think James is already a part of it, isn't he?"
There have previously been rumors about James McAvoy appearing in New Mutants, but after reports late last year about Fox being unhappy with the Apocalypse reception, many in the press were starting to jump (perhaps a little too freely) toward the "reboot" word. But if McAvoy is continuing to play Charles Xavier in the next "team" X-Men movie, it looks like this knotty universe is staying in place with its confusing timelines and all. (Hey, it is X-Men… so that's par for the course!)
Taylor-Joy meanwhile looks pretty close to confirmed as the character of Magik, a Russian mutant and sorceress who is also the little sister of Colossus, the metallic strongman that appeared in Deadpool. Presumably, she'll be a character who lives deliciously here too.