News
New Miles Morales Spider-Man Series Coming From Marvel
Miles Morales gets a fresh start, so get ready for more of your favorite Brooklyn Spider-Man!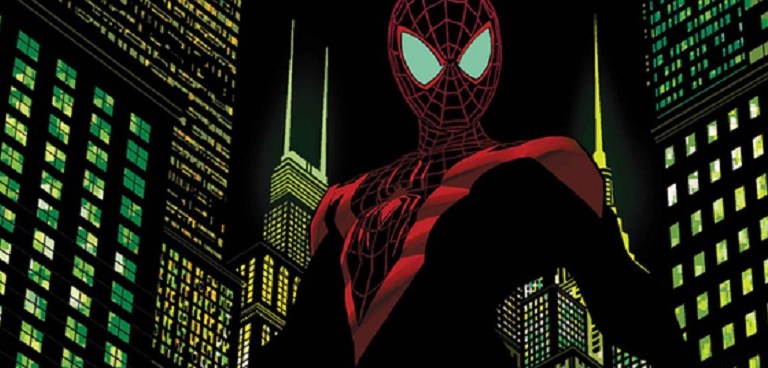 With Bendis gone to DC, his Marvel creations are starting to get picked up by new creative teams, many for the first time. The biggest and most prominent of those is Miles Morales, the Ultimate Spider-Man who not only survived the death of his corner of the multiverse, but actually saved the new one in the pages of Secret Wars. And he's got a new solo book coming in December.
Saladin Ahmed (Black Bolt, Quicksilver: No Surrender) and Javier Garron (Death of X, Ant Man & The Wasp) pick up with Miles in Brooklyn, and they immediately put him into some traditional Spider-Man problems. "Spider-Man is, in his essential origins, a teenage hero. And Miles will be that Spider-Man: facing threats against the neighborhood rather than the multiverse," Ahmed told Marvel. "Super Villains, yes, but also other threats that speak to our times. He'll be doing that while also trying to while dealing with bullies, assistant principals, and canceled teen dates."
Ahmed, whose Black Bolt should be showing up on every Best Comics of 2018 list this side of The Comics Journal, got his start as a novelist with the extremely fun Throne of the Crescent Moon. Since his migration to comics, he's been playing around in some of the weirder corners of the Marvel Universe with the aforementioned Inhumans tale, the dimension-hopping Exiles  and the always baffling present status of the Maximoff twins in Quicksilver: No Surrender.
further reading: The Many Spider-Man of the Marvel Universe
Garron is taking the grounded teenager aspect of Miles seriously. "Pichelli always kept Miles himself and the world around him cool, fresh, of the moment. The clothes and hairstyles, the art direction, the lighting and tone must steel feel very connected with the world we live in," he told Marvel.