News
New Marvel Wolverine Plans Revealed
As the X-Men continue to return, Marvel's Dawn of X will include a new Wolverine series.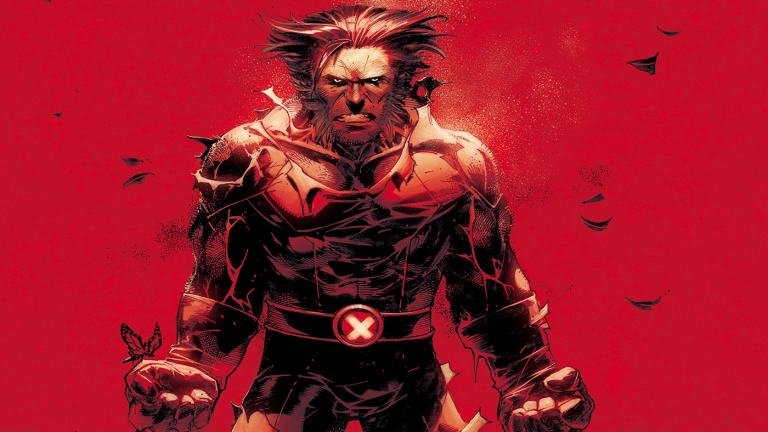 The X-Men books are in the midst of a critical and creative reinvigoration, and at New York Comic Con, Marvel announced the first new book after the initial relaunch: Wolverine, by Ben Percy and Adam Kubert.
Kubert is one of the definitive Wolverine artists. He drew, among other issues:
Wolverine #75, the Fatal Attractions issue with Logan clinging to life after Magneto ripped the adamantium from his skeleton.
Wolverine #85, the Phalanx Covenant crossover that is surprisingly relevant right now.
Weapon X, the Wolverine book that was published during the Age of Apocalypse.
Another two-ish years of Wolverine ongoings in the mid '90s.
The first eight issues of Ultimate X-Men, where Logan's look changed so dramatically.
And there's another four years of Uncanny X-Men in there, too. He has most recently been found on the incredibly good Peter Parker: Spectacular Spider-Manwith Chip Zdarsky, and doing some of the best storytelling of his entire career on Captain America with Ta-Nehisi Coates.
Kubert will be joined on this Wolverine relaunch by Ben Percy. Percy is writing X-Force for the relaunch, but also wrote the two Wolverine radio dramas, Wolverine: The Long Night and Wolverine: The Lost Trail. In addition to his Marvel work, Percy was also the Rebirth relaunch writer for Green Arrow, and did a stretch of very good Nightwing stories."We all have that character. The one we love more than any other. The one we treasure in books and movies and maybe memorialize with a t-shirt or tattoo. The one we relate to as a cracked-mirror version of ourselves," said Percy. "For me – as a growly, grumpy, hairy, smelly, muscled, flannel-clad, whiskey-swilling loner who lives in the woods of the frozen north – it's Logan. And though this might sound corny, it also feels right to say that writing Wolverine is a dream come true, a childhood fantasy realized. No kidding, bub.
This marks the first post-House/Powers of X book that is not a team book. All the others announced so far are team books, and even the smallest team – Fallen Angels' Kwannon/Psylocke, Cable and X-23 – will be growing quickly. X-Men group editor Jordan White announced at the panel that Husk and Bling would be joining the book in issue 5, and that it would be examining mutants who are uncomfortable with the new status quo on Krakoa.
For more on the X-Men's new status quo, Wolverine's new book, or what the hell happened in House of X and Powers of X (spoilers: everybody has sex and everybody dies, respectively), stick with Den of Geek!