News
New He-Man and the Masters of the Universe Coming From DC
DC's new Masters of the Universe series sounds like Crisis on Infinite Eternias!
He-Man and the Masters of the Universe is one of those properties that has been around for so long that there are multiple takes on it and they're all over the place. Like Batman, Spider-Man, Teenage Mutant Ninja Turtles, and Ghostbusters, there are incarnations that are badass and incarnations that are wonderfully…not so badass. It used to be that things were roughly linked together with action figure-based comics, an animated series, a continuation of the animated series, and a spinoff animated series. Now we're at the point where the spinoff has been rebooted into a popular Netflix cartoon starring his cousin She-Ra, with another on the way from Kevin Smith.
It makes sense that after all this time, we'd finally get our own He-Man version of Turtles Forever and Into the Spider-Verse. Tim Seeley, who recently wrote a He-Man cross-dimensional crossover with Injustice vs. Masters of the Universe, will be joining artists Dan Fraga and Richard Friend in giving us a six-issue miniseries He-Man and the Masters of the Multiverse this November!
There's a big threat called Anti-Eternia that's wiping out Eternias in various continuities to build up its powers. All the different He-Men have to team up against this force and to help turn the tide, they're going to need to bring in one world's Prince Keldor, the pre-melty-faced Skeletor.
I guess my mom was right. Having Dolph Lundgren on your side doesn't solve all of your problems.
read more: The Masters of the Universe Movie and Its Wonderful Worldbuilding
Anyway, here are some neat covers and interior art.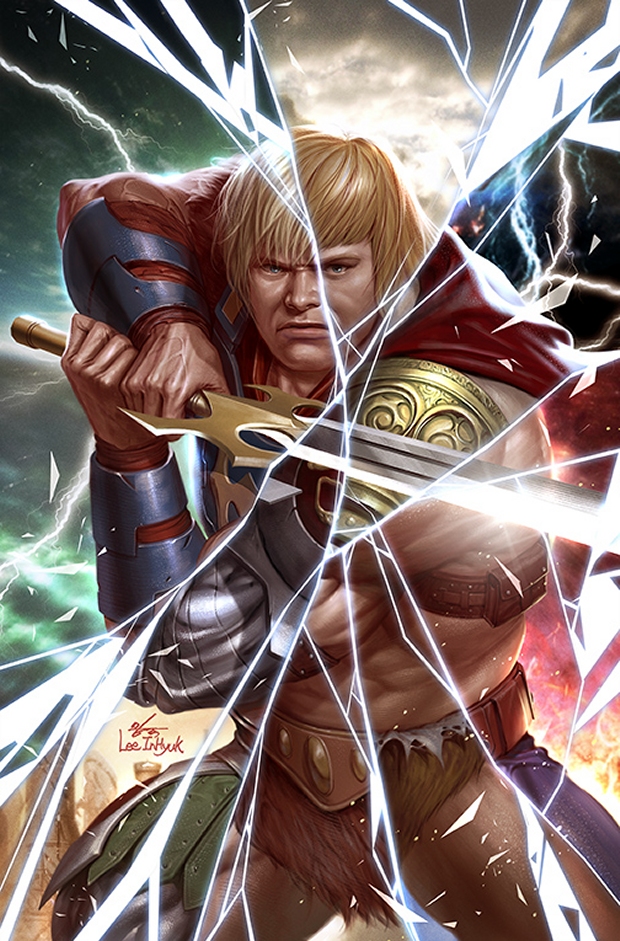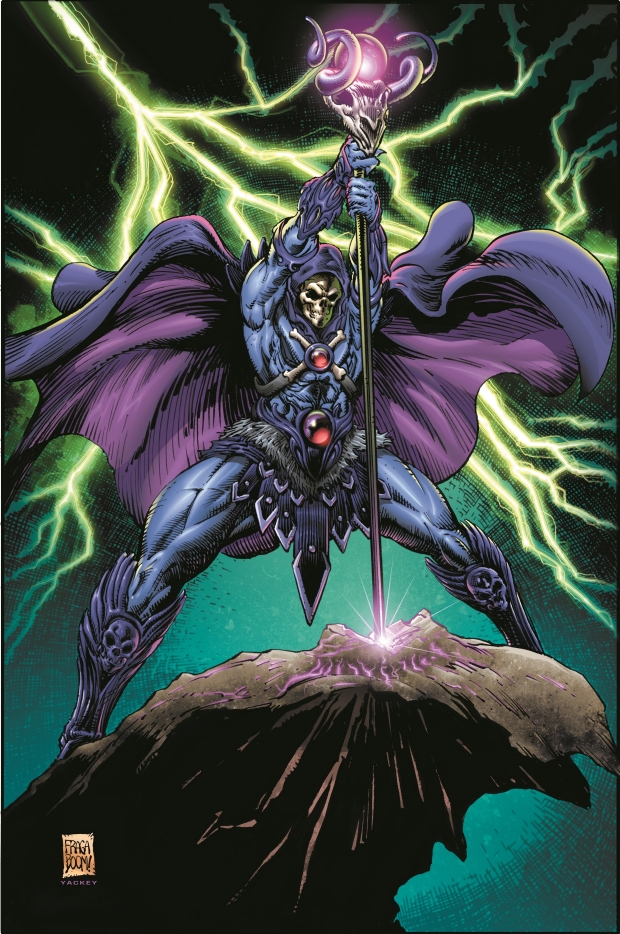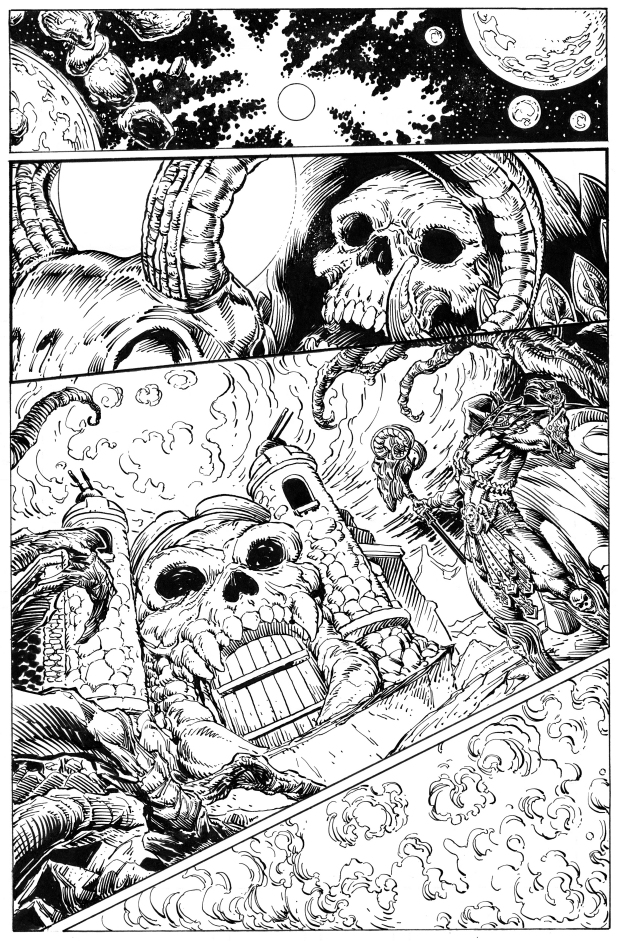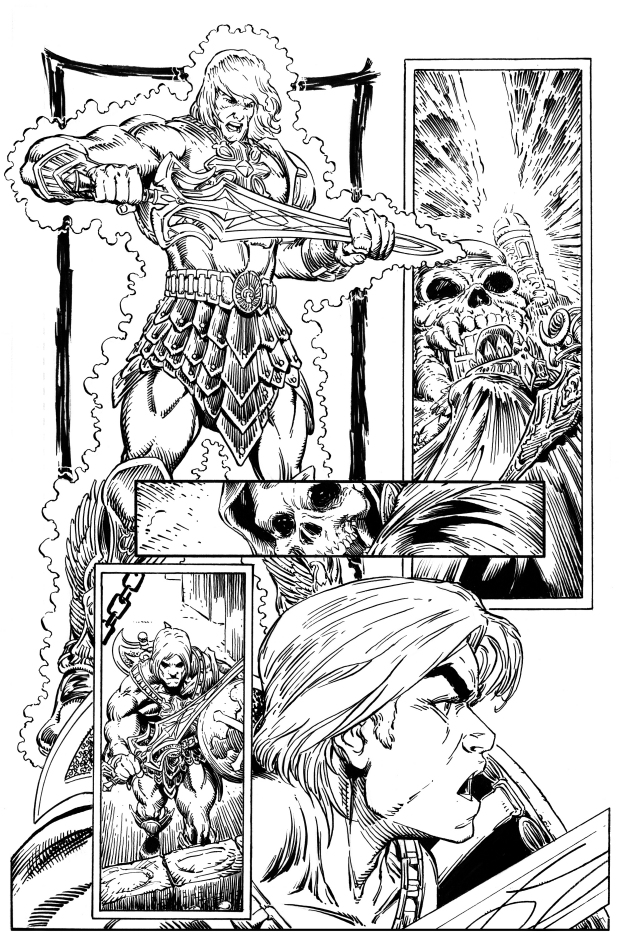 Gavin Jasper writes for Den of Geek and wonders if the Macy's Day Parade version of He-Man gets representation. Read more of his articles here and follow him on Twitter @Gavin4L
Read and download the Den of Geek SDCC 2019 Special Edition Magazine right here!